8 Rad Technicolor Pieces to Wear to EDC (Plus, EDC LV 2016 Lineup!)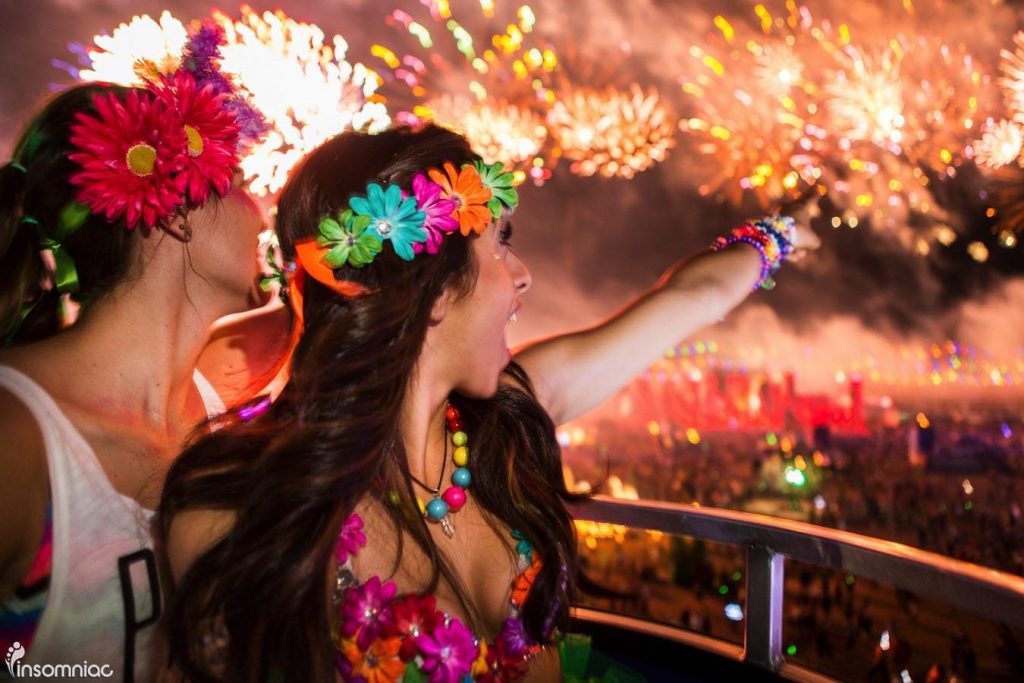 The Electric Daisy Carnival isn't just a dance music festival. It's an experience — one that devoted music enthusiasts wait for all year. Luckily, EDC Las Vegas is coming up shortly (June 17-19) and just announced the EDC LV lineup (scroll all the way down to see it), so it's time to start planning your dance-ready outfits.
Unlike other music festivals where fringe and bohemian fashion pieces are the name of the game, EDC is an explosion of psychedelic fashion, giving festivalgoers the opportunity to play dress up. The whimsical possibilities are literally endless at the all-day and all-night dance party. To get your creative juices flowing, we've gathered 8 style pieces that are begging to make an appearance at EDC.
For the Ladies
Daisy Flower Crown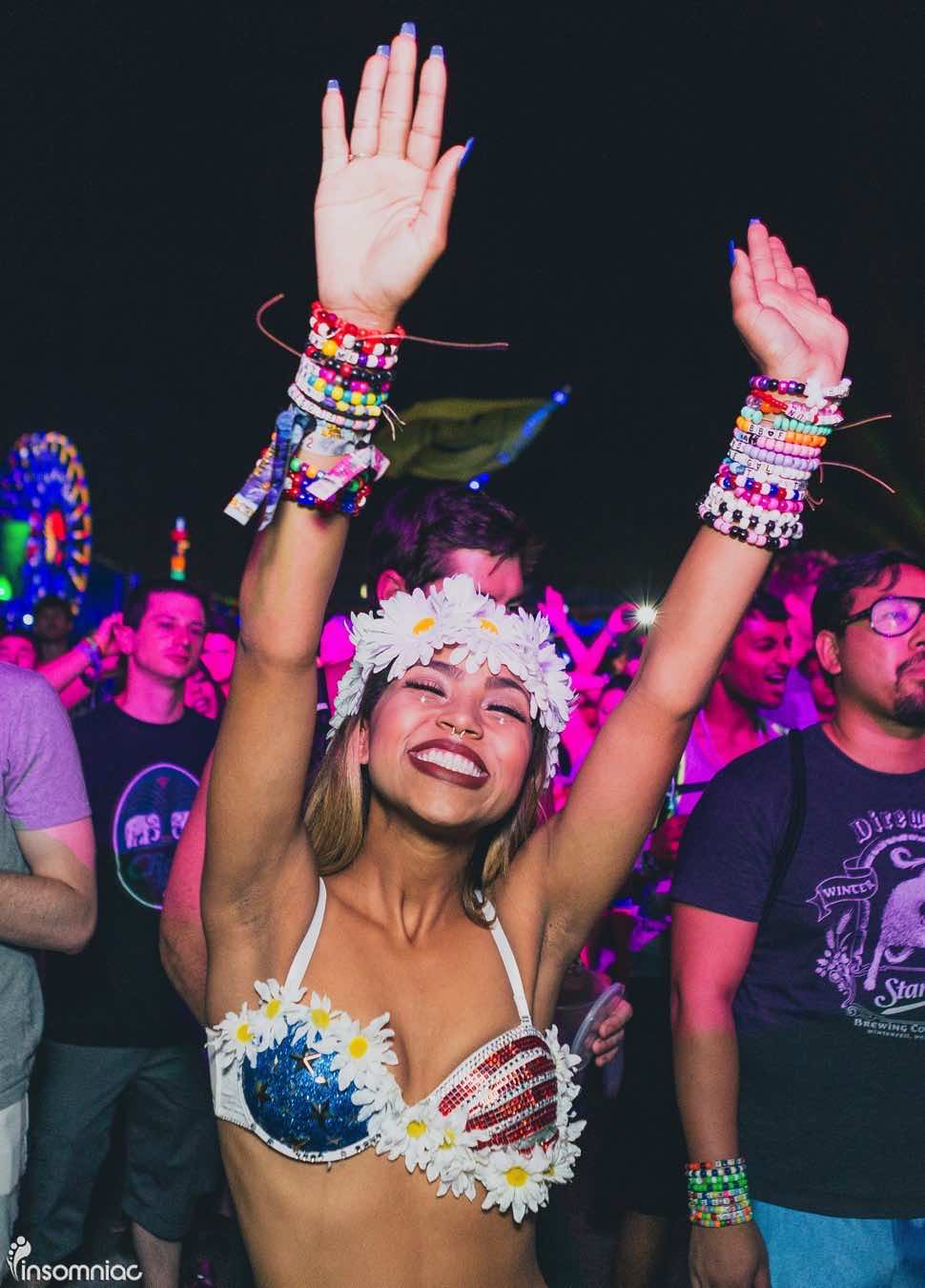 If you're going to go the flower crown route, it's only natural to wear one encircled with sunny daisies ($75). This is the Electric Daisy Carnival after all. We love how cute the faux flowers look on this one. If you're not feeling flowers, here are some other ideas for hair accessories.
---
Flash Tattoos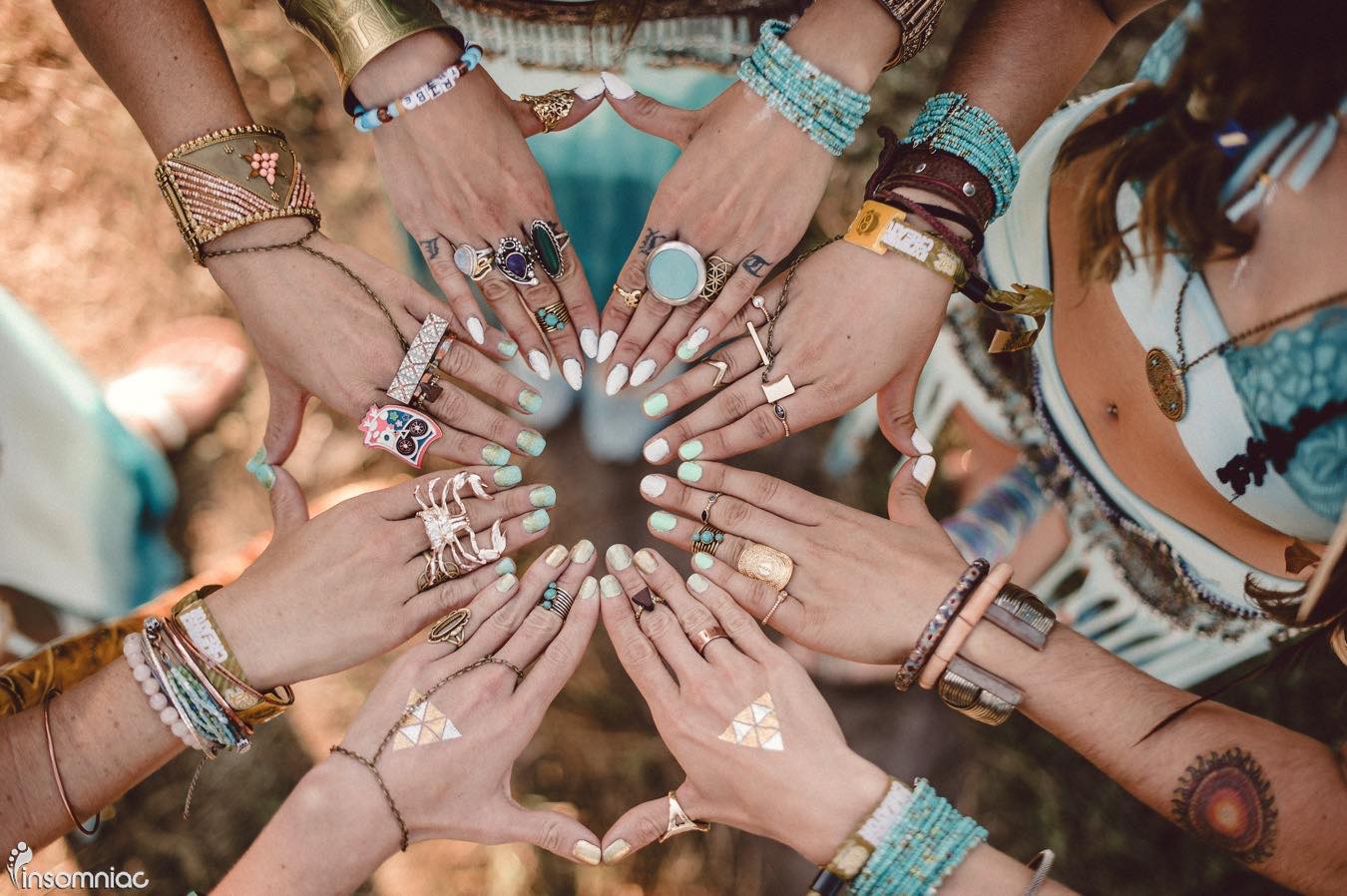 EDC is the perfect opportunity to get creative with your makeup too. Although heavy makeup will start to slide off your face once you start dancing and sweating, these temporary tattoos will stay in place. This metallic set ($18) can be rocked on your fingers or use 'em to dress up your décolletage.
---
Quirky Sunglasses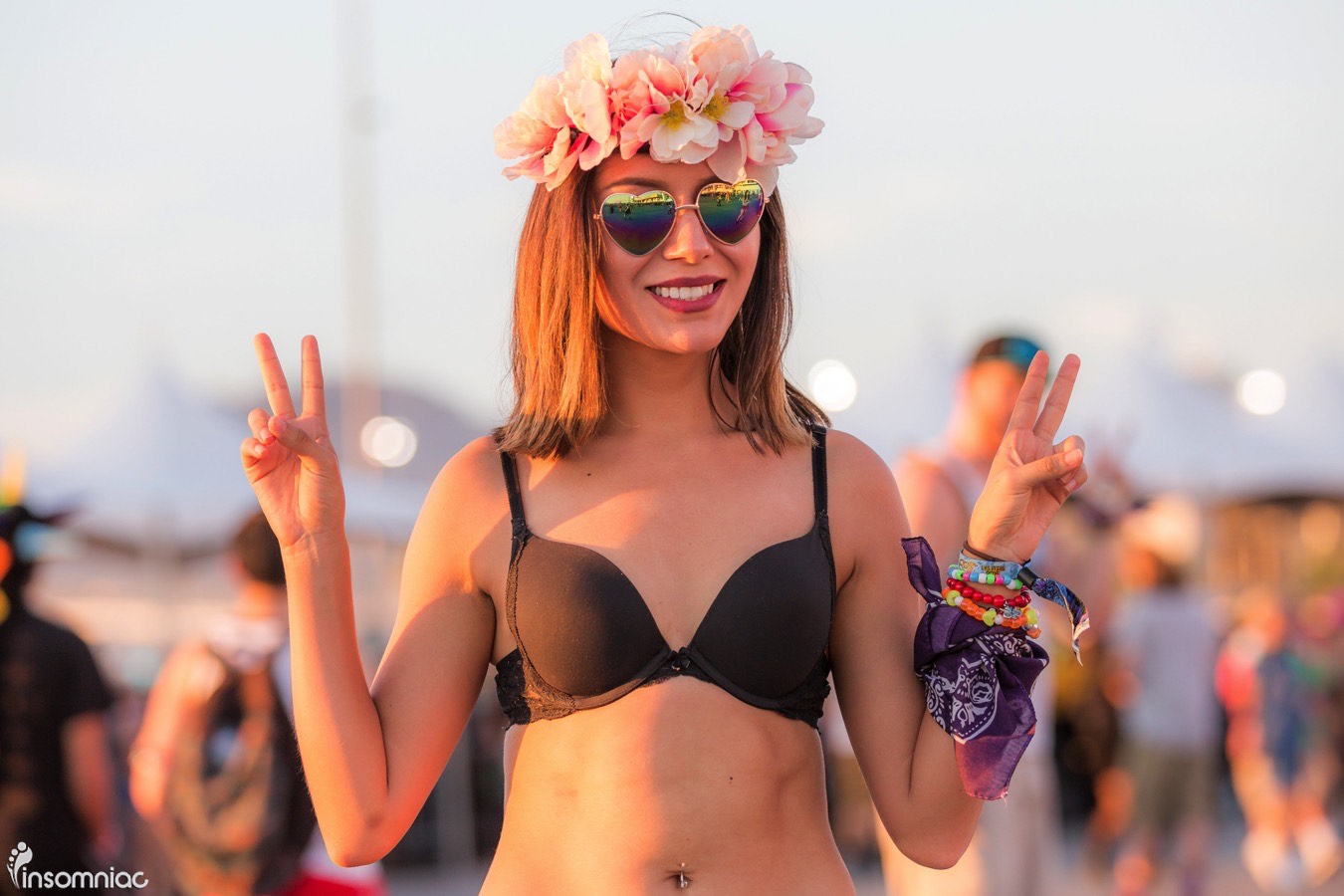 When the sun's beaming down hard, you'll need a fun pair of shades to protect your eyes. Leave your everyday sunglasses at home and opt for this whimsical pair of heart-shaped sunnies ($16.50) instead. The pink tinted lenses will make your outfit really pop.
---
Bedazzled Top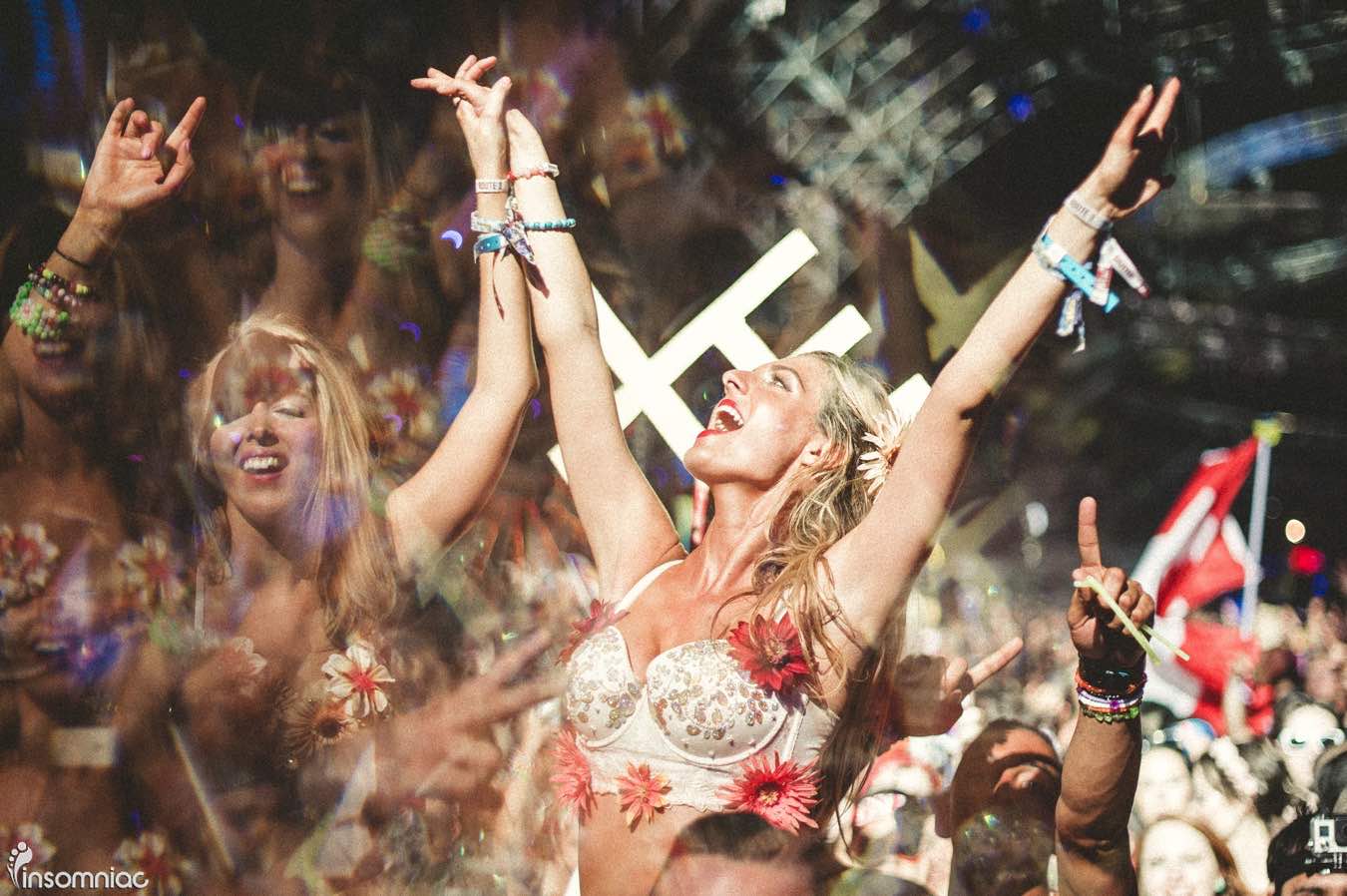 Yes, it's totally acceptable to wear a blinged-out top at EDC (especially in the sizzling Las Vegas desert heat). But, instead of your typical triangle bikini top, go with this funky pastel-colored fishnet top ($160) with strategically placed watermelon patches. It's quirky. It's fun. It's very EDC.
---
For the Guys
Graphic Tank Top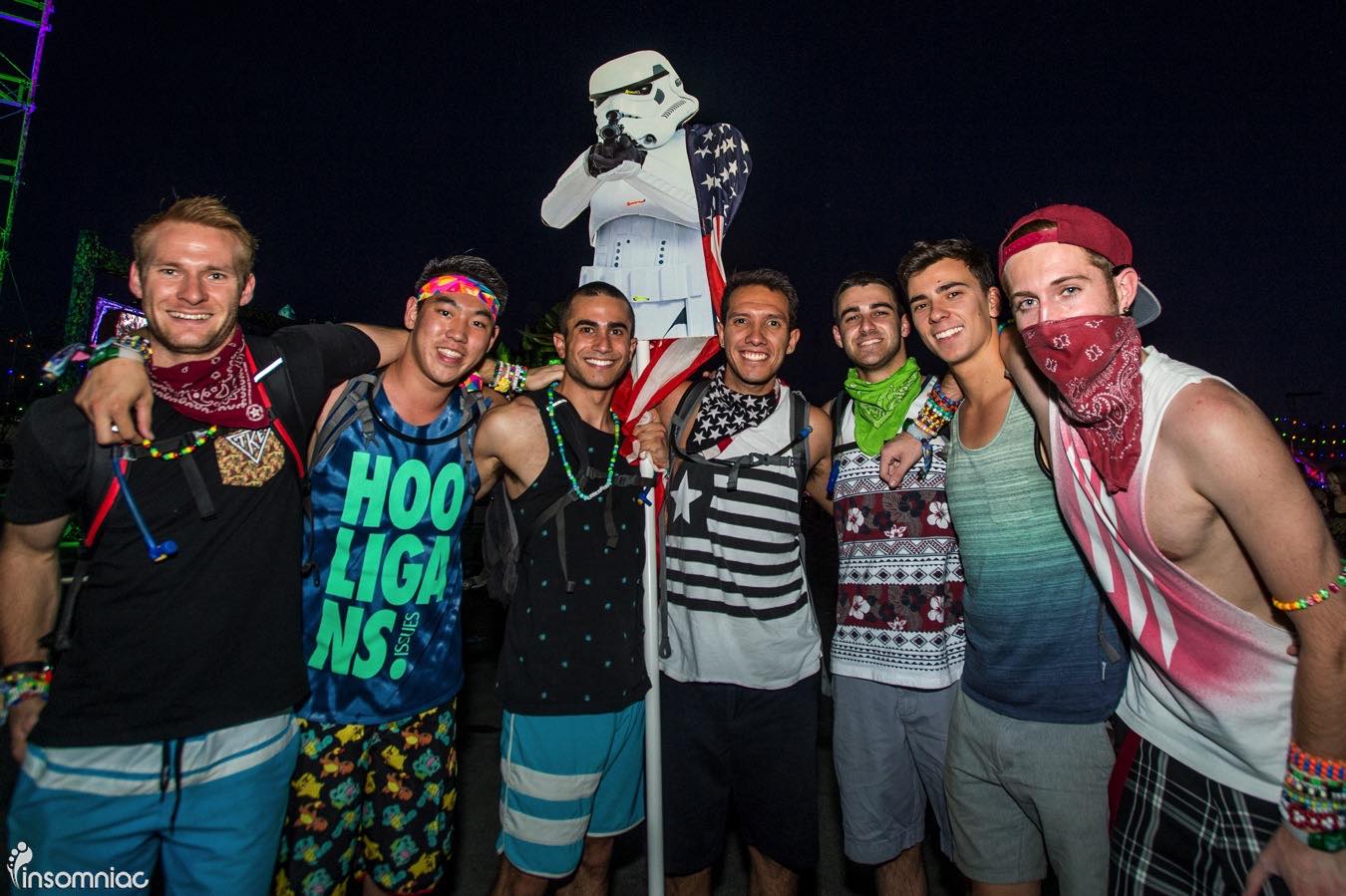 For EDC Las Vegas, tank tops are definitely the way to go if you want to stay cool in the extreme triple digit heat. This one ($25.99) is fun and playful with its Mickey print emblazoned with a dreamy sunset palm tree scene.
---
Cool Socks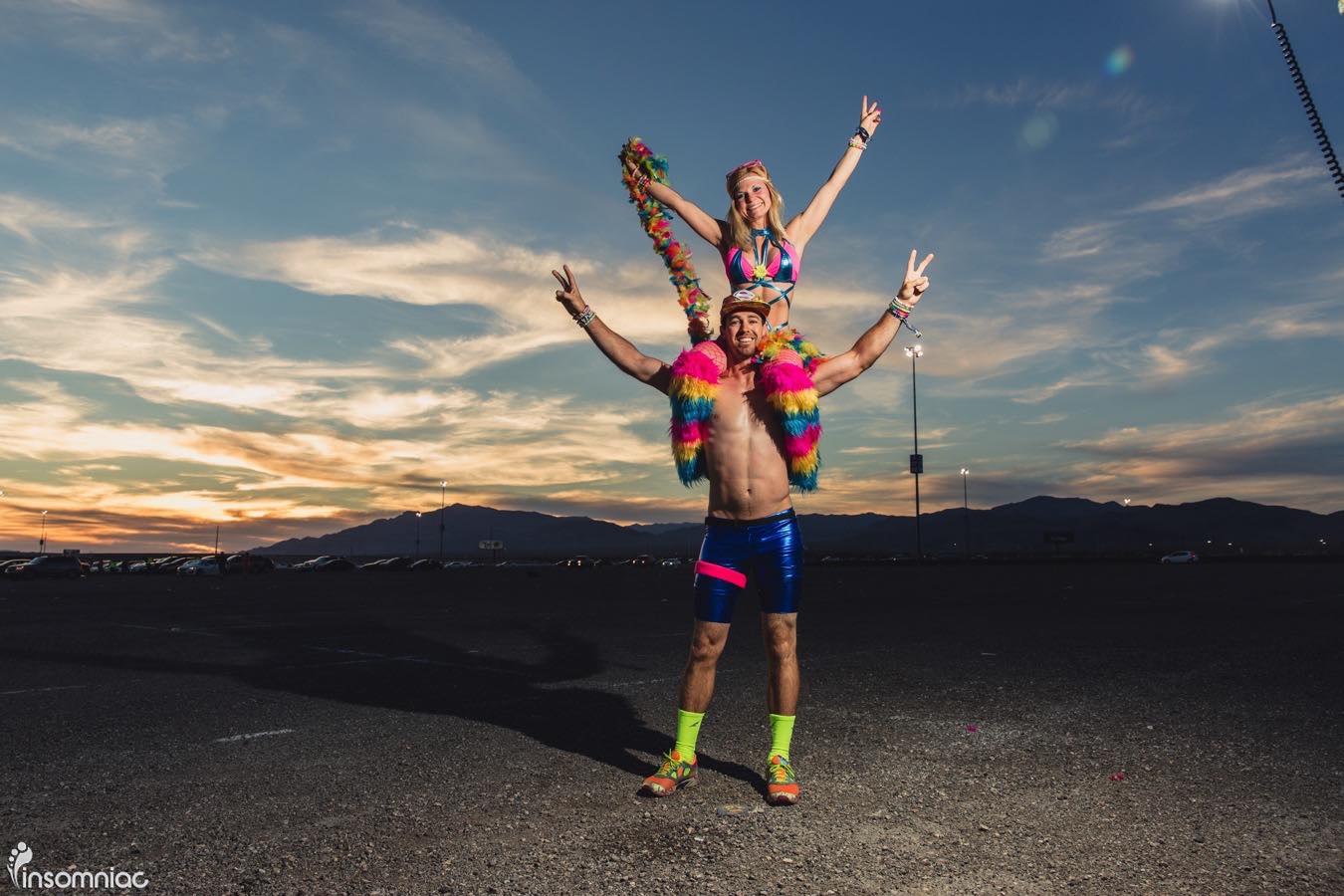 Dress up your feet too with a pair of fun patterned socks. The geometric patterns of this pair ($6) will really stand out peeking out of your shoes. To make an even bigger statement, wear two different patterned socks. The funkier, the better.
---
Neon Shorts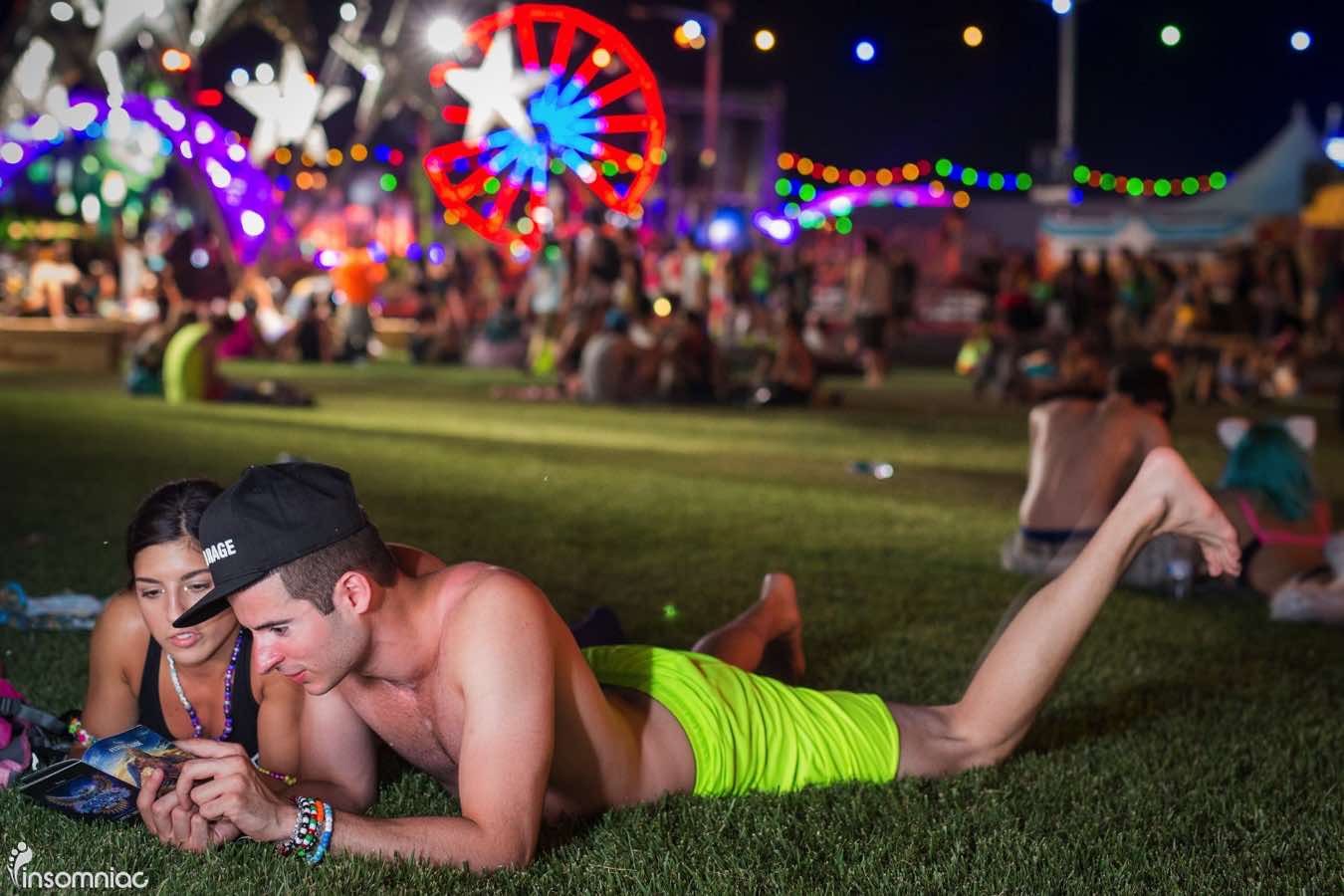 Anything neon is always a good idea at EDC. These neon yellow shorts are casual and cool ($12.99). Keep things simple by pairing them with a solid-colored t-shirt or go all out with a neon shirt in a different hue or a wild pattern.
---
Colorful Fanny Pack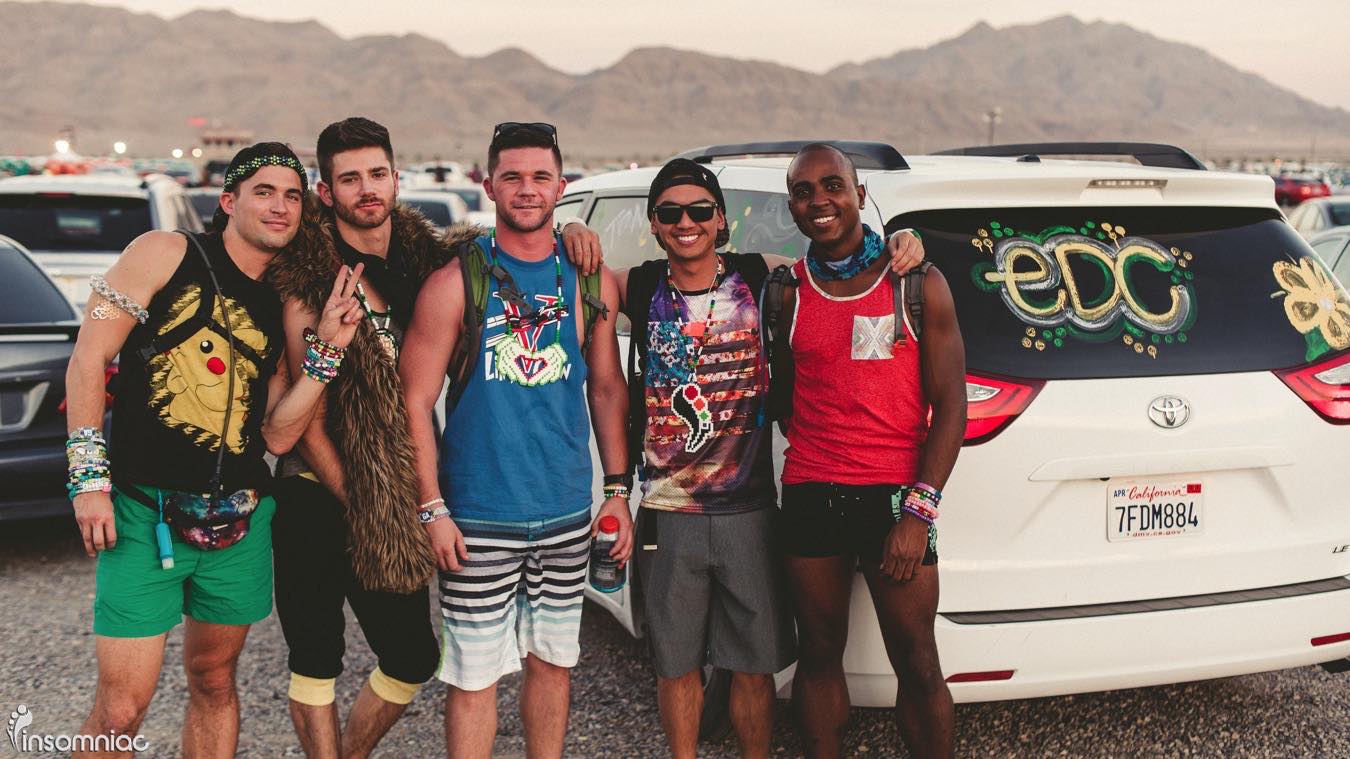 Fanny packs aren't just for the ladies. Guys can rock them too. This eye-catching neon number ($58) even has it's own built-in set of speakers, which are perfect for bumping beats on your way to the festival.
EDC LV 2016 Lineup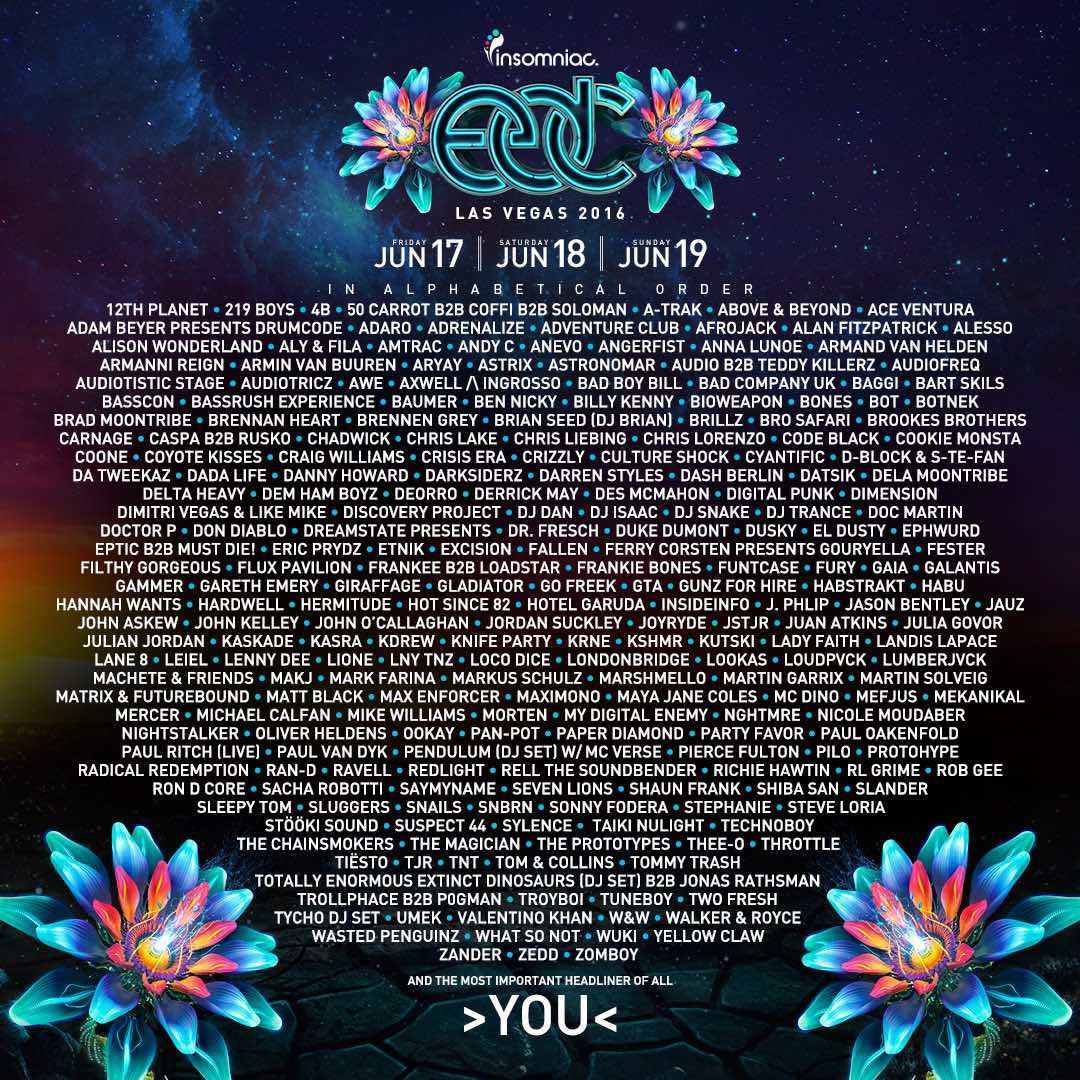 ---

Tags
You Might Like
Headed to Voodoo? Here's everything you'll need.
The first weekend of Austin City Limits Music Festival was picture perfect.
Relive all the best moments of Lollapalooza 2019.