5 Tips to Avoid Festival Will Call Woes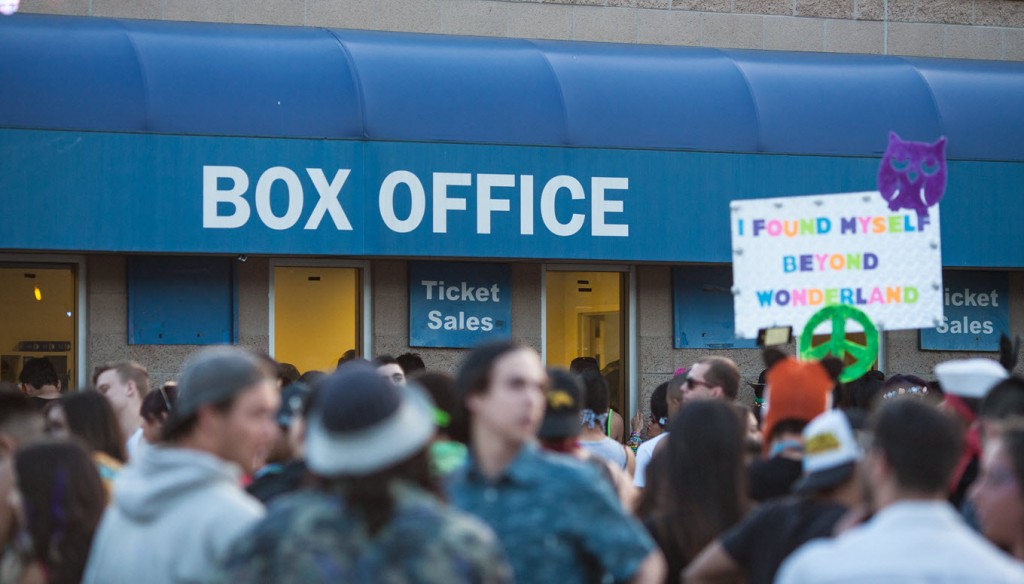 Nothing can harsh your festival mellow like a will call mishap. Your look is on fleek, you're amped and ready to dance, and you can feel the bass emanating from inside…but if there's trouble getting in your whole experience could be in jeopardy. In order to help you steer clear of any and all will call woes, we chatted with one of Ticketmaster's resident EDM festival experts to identify some common issues and how to avoid them. Get informed and get ready to have the fest time of your life.
Tip 1: Choose a different way to get in if possible.
During checkout pick a different way to get your tickets, like Print-at-Home, Mobile Entry, or mail/UPS. That way you can skip the long will call lines and head straight for the gate. If you choose Mobile Entry get the Ticketmaster app and be sure you view your ticket ahead of the event to make things even easier.
Tip 2: Bring your ID, order number, and the credit card used to buy the tickets.
You'll need these three things to claim your will call tickets. If you lost the credit card bring a billing statement with the credit card number on it instead. And if you used Apple Pay, bring the iOS device you used to buy the tickets.
Tip 3: Know where to go and when.
The will call window is typically close to the main entrance of the festival/venue, and will call tickets are usually available for pickup starting an hour before the event.
Tip 4: Plan ahead if you want someone else to pick up your will call tickets.
It varies by festival/venue but many let you give an alternate name for will call pickup. If it's allowed, that person should bring a photo ID, the Ticketmaster order number, and a photocopy of the front and back of the credit card you used to buy the tickets. To request alternate pickup for tickets, contact us and someone from our Fan Support team will arrange it – if it's OK with the festival/venue.
Tip 5: Don't get duped by fake tickets.
Will call won't be able to help you. That's why it's important to buy tickets either from Ticketmaster or the festival/venue box office. With anyone else, you're rolling the dice on getting in.
Avoiding will call hold-ups will leave you with more time to make unforgettable memories with your festival buddies. Now that you've got that will call wisdom, get out there and make the most of the festival experience.
Tags