Chicago with Kids: Things to Do for Family Friendly Fun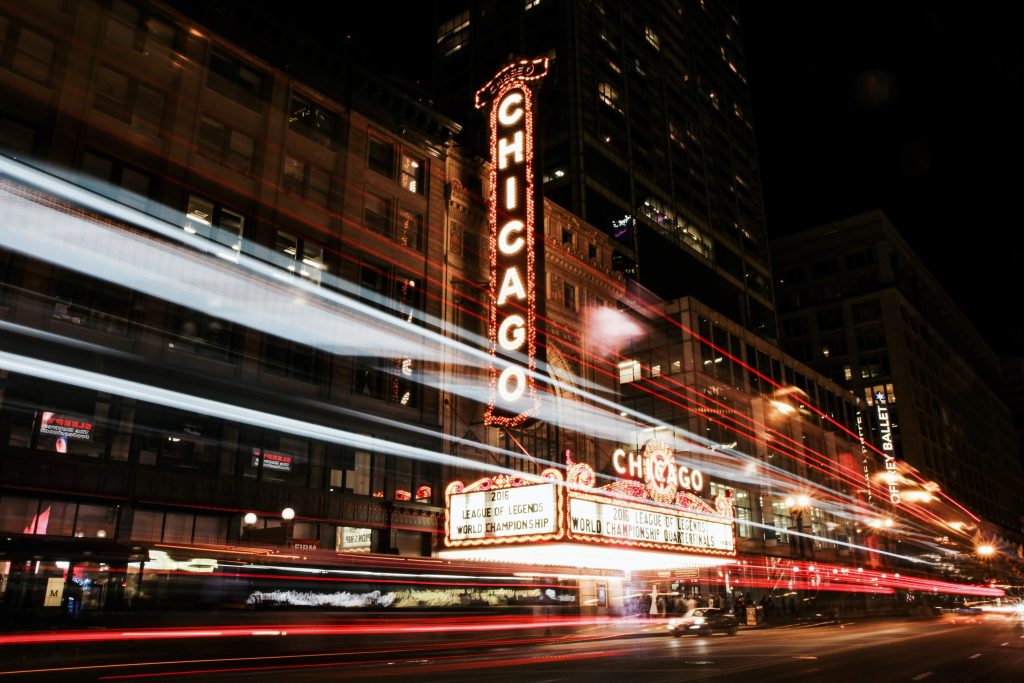 Planning vacations for the whole family can be stressful. Not every city has events and attractions built for everyone in your group. While destinations like the beach or mountains can be fun, not everyone likes activities out in the wild. That's why many people recommend visiting a big city with history and character, so there's a diversity of options. Some people gravitate toward New York or Los Angeles, but Chicago also features a great spread of kids entertainment and family activities. So, if you're looking for things to do in Chicago with your kids, continue below for some great options.
See a Show
View this post on Instagram

Chicago is a city with a rich cultural footprint, with various shows across genres happening day and night, such as Broadway theater, headlining and underground music and stand-up and sketch improv comedy. Because Chicago is so big, there are also resident performances that are happening weekly. Check out some of our favorite options for kids shows in Chicago below.
Blue Man Group
Dubbed groundbreaking, visually stunning and musically powerful, the Blue Man Group is an award-winning theatrical production that performs six times a week at the Briar Street Theatre near downtown. Their production includes an experience that combines theatre, music, art, and science in a performance that promises to peak all your senses. The Chicago Tribune calls the Blue Man Group "a brilliant blend of populism and cultural criticism and a fine gateway for the young not just into performance, but into visual art." Get your tickets to see the Blue Man Group live today.
Chicago Children's Theatre
The Chicago Children's Theatre is a perfect activity for your family when visiting the Windy City. This premier theater group aspires to enrich the greater Chicago community through diverse and impactful theatrical and education performances meant to engage and inspire children. Founded in 2005, the critically acclaimed group has put on previous performances like The Watsons Go To Birmingham — 1963, Wonderland and A Snowy Day With Beatrix Potter. Not only does the theater have running performances weekly, they've also got classes and camps that you can drop your kids off if you want a day to yourselves.
CIBC
If you want to see a show in Chicago, then there is not a better option than Broadway at the CIBC Theatre (formerly the Majestic Theatre). At more than 100 years old, the CIBC Theatre opened on New Year's Day in 1906 and was at the time the tallest building in Chicago, establishing itself as a physical and cultural landmark of the Windy City. Although it no longer has that title, people still flock from around the world to see a Broadway performance at CIBC, with previous standout productions including Monty Python's Spamalot, Movin' Out, The Book of Mormon, and Jersey Boys.
Go to a Museum
View this post on Instagram

If history or science is your cup of tea, Chicago is perfect for your family. With more than 50 different museums scattered across the major metro, there's something that piques everyone's interests. Whether you're intrigued by the Museum of Contemporary Art, DuSable Black History Museum and Education Center or the Museum of Illusions, the Windy City is perfect for any bookworm looking to expand their horizons and cultural knowledge base. Some additional options include: Chicago Children's Museum, Peggy Notebaert Nature Museum, American Writers Museum, and the Chicago Architecture Center, just to name a few. Be sure to look up any events being hosted during your travel dates for an exclusive experience.
Go on a River Cruise
View this post on Instagram

You may not get a tour hosted by Vince Vaughn's character in The Break Up, but a history cruise through the Chicago River to learn about the city's rich history is a great way to spend any vacation. You'll have a chance to learn about the architecture, how Chicago came to be such a cultural haven and see one-of-a-kind vantage points to the city's most iconic skyscrapers. If you go during St. Patrick's Day you can also go through the Chicago River when it's dyed green, a 50-year-old tradition celebrating the holiday.
Cheer on Chicago Sports
View this post on Instagram

Chicago is known as one of the best pro sports towns in the entire world. With historic franchises that have a rich tradition of winning and moments that have shaped their respective sports, getting a taste of Chicago's sports scene is a treat for any fan. Whether it's seeing the iconic Ivy-covered outfield walls at Wrigley Field during a Cubs baseball game, or seeing "the house that Michael built" (aka the United Center, home of the Chicago Bulls and Chicago Sky) or even seeing a Chicago Blackhawks® hockey game, seeing a sporting event in the Windy City is something every sports fan ought to check off their bucket list. If you want more of a local experience, you can also pop over to the Northside of the city to see the White Sox baseball team or catch an MLS game at the home of the Chicago Fire FC.
---
Chicago is one of the most tourist-friendly cities in the United States. As a cultural hub of the midwest, not only is it known for its unique culinary dishes, it's also known for outstanding music venues, events and attractions. So if you're looking to get away with the family, consider all of the fun activities in Chicago you can do with your kids: shows, theater, music, sports, and more. Book your trip to the Windy City today.
You Might Like
Step inside Crypto.com Arena, home of the Los Angeles Lakers & LA Clippers, and learn more about this SoCal staple for sports and entertainment.
Step inside EverBank Stadium, home of the Jacksonville Jaguars, and learn more about this Florida staple for sports and entertainment.
Step inside Paycor Stadium, home of the Cincinnati Bengals, and learn more about this Ohio staple for sports and entertainment.