Super Bowl 2024: Everything to Know About Buying Tickets to the Big Game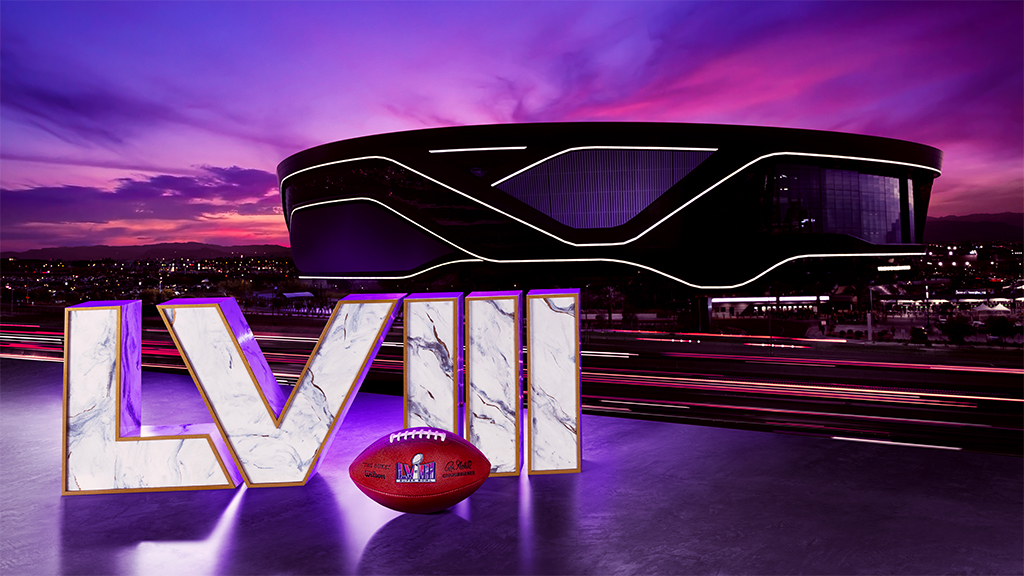 The Super Bowl is always one of the year's biggest events, and 2024 will mark the first time that the Big Game will take place in Las Vegas and the state of Nevada. To close out the season, the NFL will welcome 65,000 fans to the recently-opened Allegiant Stadium in Las Vegas, Nevada.
Thinking about heading to the game? With Ticketmaster, every ticket is verified and instantly delivered, so you never have to worry about getting in on game day. Also, if you're traveling with your crew, mobile tickets make it easy to transfer seats to individual members of your group so you can all meet up inside the stadium.
Below is everything you need to know about buying tickets to Super Bowl LVIII.
When is the 2024 Super Bowl?
Super Bowl LVIII will be held on Sunday, February 11, 2024, at Allegiant Stadium in Las Vegas, Nevada.
What tickets are available for the 2024 Super Bowl?
There are two main types of Super Bowl tickets that will be available for purchase on Ticketmaster:
VIP packages from On Location Experiences

Verified Resale tickets from Ticketmaster, the Official Ticket Marketplace of the NFL
VIP packages will soon be available on Ticketmaster and include add-ons such as meet and greets with NFL legends, access to an all-inclusive pregame party featuring a performance by Billy Idol, photo opportunities, post-game field access, and more. You can see all of the types of packages, and what is included in each package, here.
When shopping on the Super Bowl event page, look for the listing notes to confirm the package type and what is included with the ticket.
Verified Resale tickets will be available for purchase on Ticketmaster, though availability of tickets will vary throughout the 2023 NFL season and playoffs.
What types of packages are available for Super Bowl LVIII?
We've partnered with On Location Experiences to offer premium packages to make your experience even more memorable. Benefits include:
All-inclusive pregame parties and elevated tailgates with open bar

Postgame field access and bucket list experiences

Special appearances by NFL legends

Performance by Billy Idol

Access to great seats for the best views and memorable moments
How can I buy tickets for Super Bowl 2024?
You can purchase VIP tickets and single game tickets to Super Bowl 2024 on Ticketmaster. When shopping for Super Bowl tickets on Ticketmaster, tickets that include a VIP package will list the add-ons included with those packages. Single game tickets will include section and seat information only.
How many tickets are being sold for Super Bowl 2024?
Allegiant Stadium in Las Vegas, Nevada will welcome 65,000 fans to Super Bowl LVIII.
When do Super Bowl 2024 tickets go on sale?
Ticketmaster's selection of Super Bowl LVIII tickets will be available approximately two weeks before the big game, and can vary day by day, so keep checking back for available seats. Tickets will remain available for sale up to 60 minutes after kickoff, and all tickets purchased through Ticketmaster are instantly delivered to your phone via mobile ticketing.
How much are Super Bowl 2024 tickets?
Individual ticket prices for Super Bowl LVIII will fluctuate day by day and vary based on the type of seat you purchase. Historically, the cost of the average Super Bowl resale ticket has ranged between $4,000 and $6,000. Keep checking back at Ticketmaster to see what tickets are available.
When is the best time to buy Super Bowl tickets?
We recommend checking Ticketmaster listings often and making your purchase whenever you've found seats in an area that works for you and your group. Tickets for Super Bowl LVIII will be available up to 60 minutes after kickoff.
What other Super Bowl events can I buy tickets to?
Even if you're not planning to be at the Big Game in person this year, there's still tons of excitement happening in the greater Las Vegas metro area. For foodies and football fans, check out the Taste of the NFL 2024, happening Saturday, February 10 at Keep Memory Alive Event Center in Las Vegas. This ticketed event will feature a tasting menu curated by the country's most talented chefs, opportunities to mingle with NFL greats, and more. All event proceeds will support GENYOUth's commitment to end student hunger in Nevada and across the country.
Who won the Super Bowl in 2023?
The Kansas City Chiefs won the 2023 Super Bowl, beating the Philadelphia Eagles 38-35.
Tags