Step Inside: Northwell Health at Jones Beach Theater — Long Island, NY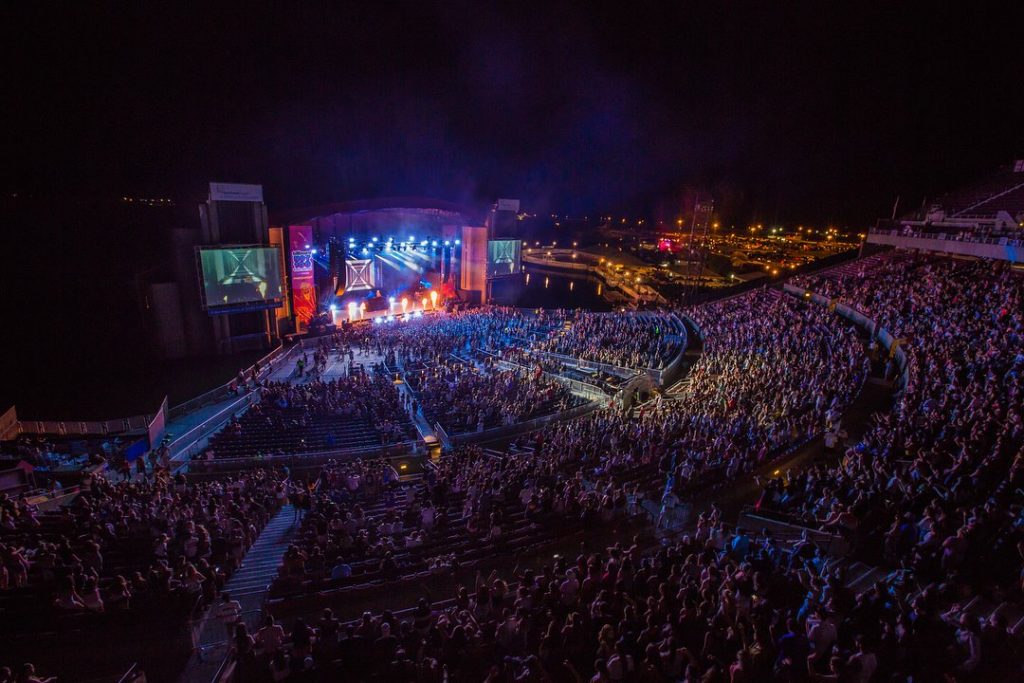 Located in Jones Beach Stark Park, the Northwell Health at Jones Beach Theater hosts dozens of incredible concerts every year.
The park is situated on the barrier island that links Long Island with New York City, so visitors from either direction can meet in the middle. Jones Beach offers you the opportunity to spend some time working on your tan and splashing in the ocean before heading into the stadium.
1. The New York Office of Parks, Recreation and Historic Preservation owns Jones Beach.
Since the amphitheater is on a state park, it is owned by the state, not a corporation, as many other venues are.
2. The Jones Beach stadium originally opened as a venue for theatrical performances.
Its original 1951 name was the Jones Beach Marine Theater. It primarily hosted staged musicals until the early 1980s, when the venue predominantly held concerts.
3. The name changed in 2017.
When New York organization Northwell Health bought the naming rights, they renamed the venue Northwell Health at Jones Beach Theater. Nikon previously owned the naming rights.
4. The space is resilient and partially renovated following Hurricane Sandy.
The 2012 superstorm did some serious damage to the stadium, causing intense flooding and severe property damage. However, a $2.4 million restoration project brought the park, as well as the theater, back to their original conditions.
5. Jimmy Buffett traditionally performs at Jones Beach every summer.
Parrotheads, Buffett's loyal fans, spend the day of the concert tailgating and enjoying the sunshine before singing along to "Margaritaville," "Cheeseburger in Paradise" and other beloved hits. Grass skirts and Hawaiian shirts are optional. Having a great time is inevitable.
6. Jones Beach is a loved spot by fans and repeat-visited by artists.
Performers enjoy this venue so much that they return to the venue several times. Aerosmith has played at the Jones Beach Theater 21 times. Vans holds the Warped Tour at this stadium regularly. Styx, Lady Antebellum, and Dave Matthews oftentimes use this venue when they come to town.
7. Shows run for a limited season.
The Jones Beach Theater only holds concerts during the summer months, from early June to mid-September.
8. Even though it's located on a beach, the theater has a dress code.
Make sure you don't come off the beach without putting on some appropriate layers. To enter, you will need to be wearing a shirt, pants/shorts and shoes.
9. The venue rewards designated drivers.
Whoever is designated driver of your party can enjoy free fountain sodas throughout the evening. The designated driver booth is located near the front entrance of the venue.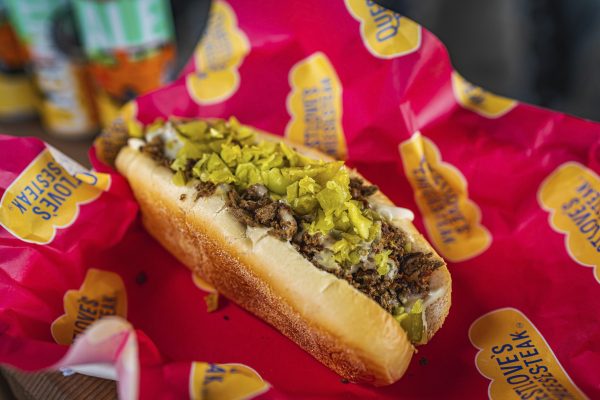 10. The dining options are endless.
You can enjoy a variety of different cuisines, from burgers and nachos to delicious, high-end meals. Grab one of Questlove's Cheesesteak™, named for the GRAMMY Award-winning drummer's innovative spin on the Philly classic made with Impossible™ plant-based meat. Or how about actor Danny Trejo's famous Los Angeles Trejo's Tacos, or Italian dishes from Top Chef's Fabio Viviani? Or hand-crafted gourmet hotdogs and sausages from Dog Haus or fresh pizza? And don't miss Art Bird's fried chicken, a favorite of Lady Gaga and Michelle Obama. The drinks are top-notch, too. Gulp down refreshing drinks from our brand new signature cocktail program, curated by world-class mixologist and 2014 American Bartender of the Year, Sean Kenyon.
11. There are plenty of seating options.
With a capacity of 15,000, it's no surprise the Jones Beach Theater has several sections. These areas, in order from closest to the stage to farthest from the stage, include the orchestra, stadium 1, deck seating, stadium 2 and the mezzanine.
Just a jump away from New York City, this legendary venue deserves to be on your shortlist this summer. Be sure to check out the full list of upcoming shows to see if one of your favorite acts is coming to Northwell Health at Jones Beach Theater.