Fun Las Vegas Activities the Whole Family Will Enjoy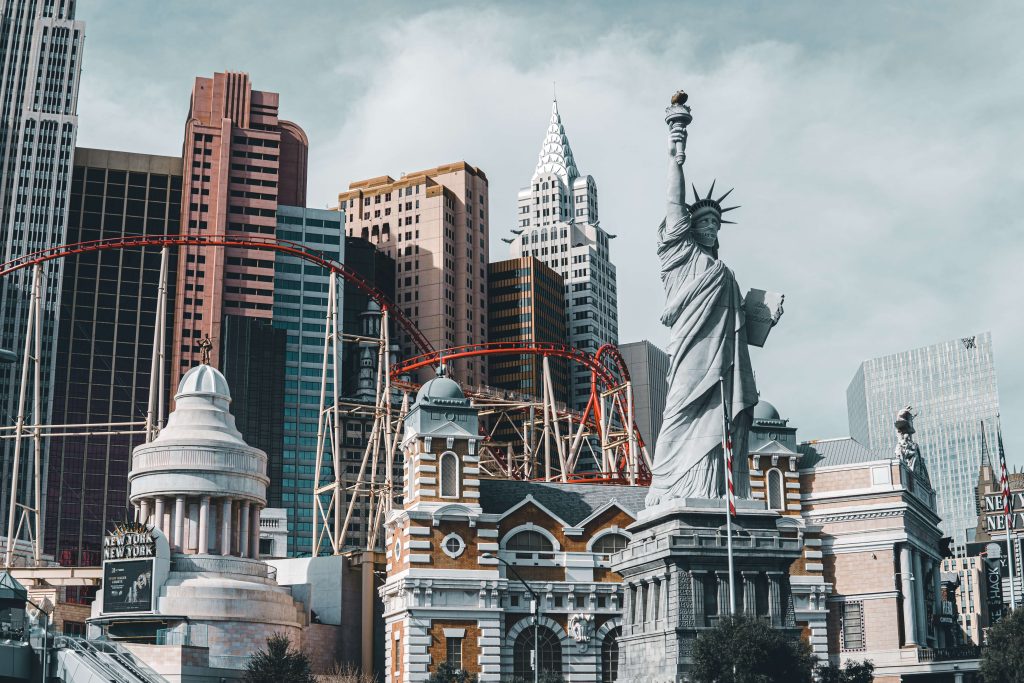 Las Vegas may be known as Sin City, but unbeknownst to many, there's a wide array of family friendly activities around town that aren't just for grown-ups. Whether it's world-class shows or aquariums where you can dive alongside exotic sharks, you and your kiddos won't run out of fun things to do to keep everyone in the family satisfied and entertained.
Be Amazed at a Kid-Friendly Vegas Show
View this post on Instagram

It's hard to think of any city in the world that has more shows per capita than Las Vegas, which means there are plenty of options for everyone in the family. From live action medieval jousting at the 900-seat theater-in-the-round arena at Excalibur's Tournament of Kings, to the mesmerizing dance crew Jabbawockeez at MGM Grand Las Vegas, which has been voted "Best Family Show" and "Best All Ages Show" numerous times, it's hard to go wrong.
Go to a Magic Show
With countless world-renowned magicians-in-residence, Las Vegas offers an embarrassment of riches if you're a magic lover looking to be dazzled and astounded.
Known as the "greatest illusionist of our time," David Copperfield has been a mainstay of the Vegas Strip for years, performing a mesmerizing mix of magic and storytelling that have been known to leave audiences of all ages awestruck.
Renowned duo Penn & Teller has been performing their unique brand of magic mixed with comedy for more than four decades. In addition to being hilarious, they offer audiences a glimpse behind the curtain into how the magic tricks are performed, which, amazingly enough, doesn't detract from the awe-inspiring experience in the least.
Magician Xavier Mortimer's long-running "Magical Dream" show takes you on a magical adventure with several acts that has become one of the most popular shows in Las Vegas, a far cry from his humble roots as a street performer in the south of France.
See more: Upcoming Las Vegas magic shows
Get Awe-Inspired With Cirque du Soleil
No family adventure in Las Vegas would be complete without taking in at least one of the many Cirque du Soleil performances on offer on any given day. Whether it's "ONE," featuring stunning dancing and acrobatics set to Michael Jackson's greatest hits in impressive surround sound, or the aquatic-themed "O," which features acrobats, gymnasts and dancers defying gravity in a 1.5 million gallon pool/stage that has been selling out night after night for years, you and the entire family are in for a rare treat.
See more: Upcoming Cirque du Soleil Las Vegas shows
Take in the Vegas Views for a Night Time Family Activity
View this post on Instagram

There's nothing quite like Las Vegas at night. It's when the city truly comes alive and the spectacular displays from the Mirage volcano to the Fountains of Bellagio are in full effect. City lights twinkle and the Strip is ablaze, beckoning visitors near and far.
High Roller Wheel at The LINQ
Soaring 550 feet above the Vegas Strip, take a ride on the High Roller Wheel at The LINQ, the largest observation wheel in North America. The views from on high are unparalleled, and they're even more spectacular at night when the Strip lights up and you can see all the way from the Empire State Building to the Eiffel Tower.
Eiffel Tower Viewing Deck
Speaking of the Eiffel Tower, the Paris Hotel Las Vegas' half-scale replica of the French capital's famous landmark offers spectacular views of its own. Forty-six stories high, the Eiffel Tower has a viewing deck that affords visitors the chance to see the Bellagio Fountain water show and the nightly eruptions of the volcano at the Mirage from up on high.
Get an Adrenaline Rush for the Families that Crave Action
View this post on Instagram
The Big Apple Coaster
For the adrenaline junkies in the family, soar and drop over the Las Vegas Strip as you fly through the Manhattan skyline on the Big Apple Coaster at New York-New York Hotel and Casino. This heart-stopping roller coaster offers a rare 180-degree twist and it doesn't relent, even as it twists and turns at top speeds.
Fly LINQ Zipline
If you or your kiddos crave exhilaration while flying (safely) through the air at high speeds, the Fly LINQ zipline has got you. As the only zipline on the Strip, you'll soar from a 12-story tower just a few feet from the hustle and bustle of Las Vegas Boulevard. Kids of all ages with a sense of adventure will be grinning from ear to ear.
Go to the Aquarium
Fun adventure and education go hand-in-fin at the Shark Reef at Mandalay Bay. With more than 2,000 forms of sea life, including piranhas, sea turtles, sharks, sting rays, and a Komodo dragon, the whole family can enjoy close encounters of the aquatic kind. If the glass-walled tunnel that goes through the aquarium isn't close-up enough, you can get hands-on with the sea creatures at the touch pool and even dive with trained Mandalay Bay guides alongside exotic sharks.
BattleBots Destruc-A-Thon
Experience the world's first daily robot-combat show at Destruc-A-Thon, from the creators of the hit TV show BattleBots. Featuring the original host of the Comedy Central series, Bil Dwyer, Destruc-A-Thon is intense, fast-moving and fun for the whole family. See the robots that have entertained millions of fans around the world live and in person—including Witch Doctor, Kraken, Mammoth, HyperShock, Whiplash, and more.
You Might Like
Step inside Crypto.com Arena, home of the Los Angeles Lakers & LA Clippers, and learn more about this SoCal staple for sports and entertainment.
Step inside EverBank Stadium, home of the Jacksonville Jaguars, and learn more about this Florida staple for sports and entertainment.
Step inside Paycor Stadium, home of the Cincinnati Bengals, and learn more about this Ohio staple for sports and entertainment.