Going to the 2018 NFL Draft? How to Live Like A Star in Dallas, TX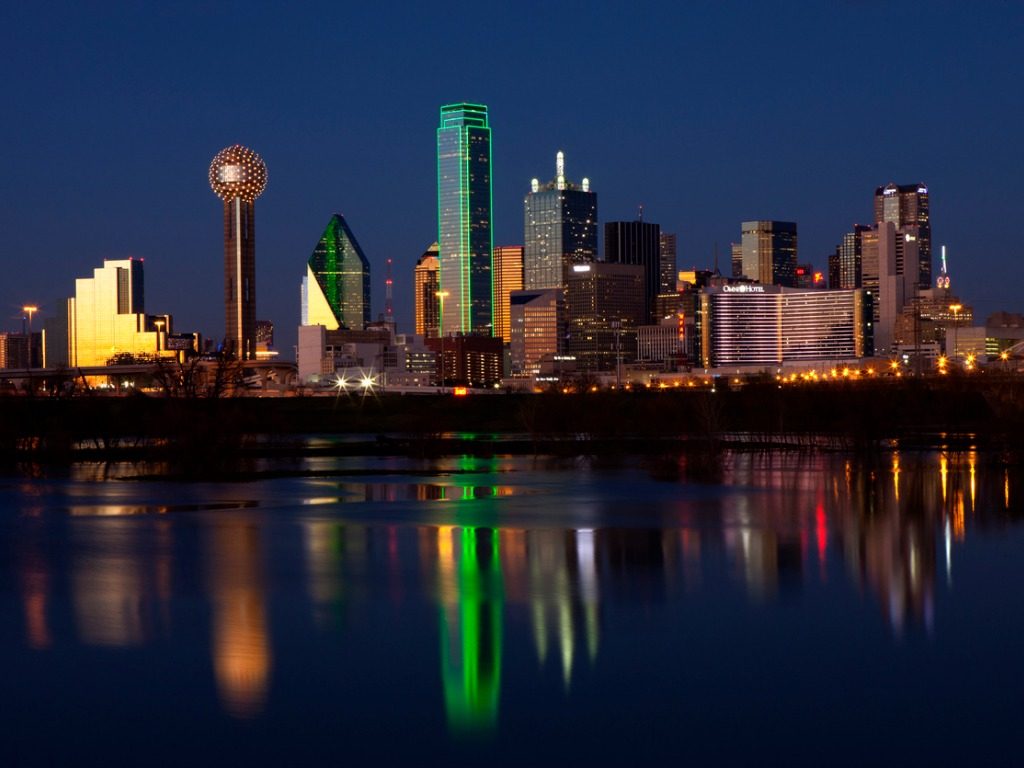 The NFL Draft is upon us! There are few moments in the offseason bigger than this week, giving NFL fans a glimpse of what's to come next season. From Super Bowl-seeking teams to clubs looking to reset with new blood, the NFL Draft is a time of hope and promise for all football fans.
This year's Draft is taking over Dallas, TX, and your friends at Ticketmaster, the official ticketing partner of the NFL, want to help you navigate all the food and fun the city has to offer while you're in town. In fact, there's so much to do, you may have trouble packing it all into a single weekend.
Check out our guide to the 2018 NFL Draft for tips on making the most of your all-star Dallas weekend!
Chow Down on Texan Fare
When you think of Texas cuisine, you picture barbeque, steakhouses and Tex-Mex—and for good reason. If that's your preferred fare, well, then you'd be hard-pressed to find better grub in any other city. In fact, there are so many that it's tough to pick out just a few of the best restaurants in town, but we're giving it a shot.
Looking for classic Texas barbeque? Angelo's Barbeque has been a Dallas-Fort Worth institution since it opened its doors in 1958. Angelo's offers the full range of meats: ribs, pulled pork, smoked sausage, etc. But the real star here is the brisket, which is smoked over hickory wood to perfection.
Dallas' Tex-Mex scene is filled with both old standbys and young upstarts. But if you want dependable, no-frills fare, you can't beat Avila's. Located in Dallas' Uptown neighborhood, it has earned its place at the top of the Tex-Mex heap with three decades' worth of incredible food. Some say to go with one of the eight different enchiladas on the menu, while others swear by the spicy chicken mole. Whatever you order, you won't be disappointed.
There are countless steakhouses in the Dallas-Forth Worth area. But if you want to chow down on good steak without breaking the bank, Dunston's Steakhouse is the place for you. Dunston's isn't quite as fancy as some other high-end locations, but you arguably get the best bang for your buck if you're hankering for a Texas-sized bone-in rib-eye.
A Texas-Sized Monument to Football
They say that everything's bigger in Texas, and that certainly applies to AT&T Stadium. Although the stadium officially seats 80,000, it can accommodate upwards of 105,000 spectators including standing-room-only areas; the venue set an attendance record in 2009 with a crowd of 105,121.
Upon entering the venue, Draft Day attendees will notice the stadium's massive, four-sided high-definition video screen. Measuring in at 160 feet tall and 72 feet wide, the sideline screens stretch from one 20-yard marker to other, covering the majority of the field. Meanwhile, the 51′ x 29′ end zone displays offer a total screen area of 1,439 square feet and weigh 25,000 pounds apiece. In total, AT&T Stadium's center video screen is one of the largest in the world.
Because the stadium was designed to be a multi-use facility, it's better equipped to host the NFL Draft than other football venues. In fact, this is the first time the Draft has ever been held in an NFL arena. The festivities will not be limited to the stadium itself, but fans should take advantage of the entire complex, with a combination of indoor and outdoor activities including:
Player autograph sessions
Interactive exhibits
Virtual reality experiences
Immersive games like the 40-yard dash, field goal and Hail Mary competitions, and much more
While all three days of the official Draft will be held at AT&T Stadium, NFL-sponsored events will be held all over the Dallas-Fort Worth area as well. If you want to get the full Draft Day experience, you'll need to stretch your legs and check out what the rest of the metro area has to offer.
Stroll the Many Neighborhoods of Dallas
Dallas isn't renowned as a walkable city, but there are plenty of parks, historic neighborhoods and hot spots fit for a leisurely stroll. If you want to get away from the hustle and bustle of the Draft for a few hours, be sure to check these areas out:
Klyde Warren Park is Dallas' version of the High Line in New York City. It's a 5.2-acre public park sprawled out over a freeway, providing plenty of space to meander or just relax. The city holds special events there every weekend and a fleet of food trucks are standing by ready to sate your appetite.
We had a great time during Spring Fling, presented by @Nissan! Spring Break is finally here and we want to see you in the Park. Check out our Facebook page for all of the events coming up this week. 🌳☀️ pic.twitter.com/k1gChCXZOm

— Klyde Warren Park (@KlydeWarrenPark) March 12, 2018
If you want to catch a glimpse of the Dallas high life, Highland Park Village is the place to go. At first glance, it may just seem like another shopping center, but it's much more than that. The open-air complex caters to the Dallas elite, featuring some of the biggest names in luxury brands and top-end fashion design, including Hermes, Christian Louboutin and Alexander McQueen.
What does a sunrise look like over the #TheVillageDallas? The answer: SO beautiful! See more #dronephotography: https://t.co/NsaQkTpPER. pic.twitter.com/NW41TMdiDq

— The Village Dallas (@villagedallas) July 20, 2017
For those interested in a more immersive cultural experience, the Bishops Arts District is just the ticket. You won't find any big-name brands here—the neighborhood is filled with 100-percent independently owned shops and restaurants. There are more than 60 boutiques, coffee shops, art galleries and bars crammed into this tiny neighborhood, so get out there, pound the pavement and explore!
Have you made your mark on our #LoveLock Heart installation?
📸: #BrianHutsonPhotography pic.twitter.com/EYszPliE8k

— Bishop Arts District (@BishopArtsDist) April 23, 2018
Tags
You Might Like
Updated information about the 2020-2021 NFL season.
The pros found and shared creative ways to keep their strength as sharp as ever.