The Wildest Food Options at NFL Stadiums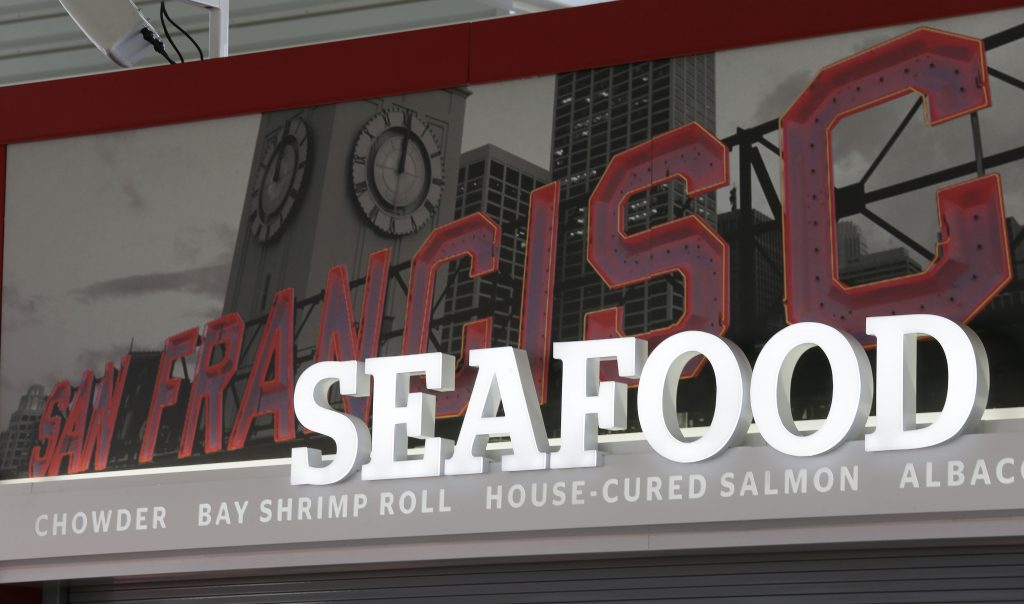 Experiencing NFL gameday is about more than just the excitement of the game. Stadiums have raised the bar on food, enticing hungry fans with memorable and delicious options that go well beyond the hot dog and popcorn days of old. Here's a collection of some the craziest, most creative meals available at concession stands around the league this season.
Fried Peanut Butter & Jelly (Buffalo Bills)
This deep-fried take on the classic PB&J got its inspiration from the Erie County Fair, which often coincides with the start of the Bills preseason. A crustless peanut butter and jelly sandwich is hand-dipped, fried, and served up on a stick with a sweet dusting of powdered sugar.
This spicy bratwurst was created to help commemorate the Green Bay Packers' 100th season. Served with melted cheese curds and beer mustard sauce inside a hearty pretzel bun, it's a delicious celebration of all things Wisconsin.
Start with tortilla chips tossed in cinnamon sugar, then top those with a smoked cherry chocolate sauce and chocolate covered cherries. Add in Nutella, sprinkles, and graham cracker crumbles and you get what just might be the most craveable stadium dessert ever created.
For those brave enough to try it, the Kingdom Inferno Chicken Sandwich brings enough heat to keep you warm on those freezing Kansas City gamedays. It comes with sliced jalapeños, pepper jack cheese, and spicy Buffalo sauce — all topped off with a blazing mayo made from Carolina Reaper peppers, the hottest pepper on the planet.
The Bay Area is well known for its seafood — in particular, Dungeness crabs. This butter toasted pretzel baguette comes with fresh knuckle and claw meat, mixed with garlic aioli, dijon, and chives to create a San Francisco classic.
Perogies aren't the first thing you think of when it comes to food on gameday, but it makes sense when you consider the city's deep European roots. These flour-and-egg pillows are filled with potatoes and cheese, then topped with braised cabbage and mouth-watering kielbasa sausage.
These meals are crazy in the best kind of way — crazy affordable. The Falcons have shaken up the concessions game with their Fan First menu, which offers lowered pricing on a variety of fan favorites. Options include $2 hot dogs, $3 slices of pizza, and burgers for $5. Adult fans can even grab a draft beer for $5, which is ridiculously cheap as stadium beer prices go. To note, these fan-friendly prices were also offered for Super Bowl LIII on Feb. 3, 2019.
Last, but certainly not least, is the Gridiron Burger — a mountain of food so high, the team only makes six of these meals for each home game. Here's a breakdown of what rests between the burger's massive 10-inch buns:
5 ⅓-pound burger patties

5 hot dogs

5 bratwursts

20 slices of American cheese

8 slices of bacon

8chicken tenders

12 ounces of fries,

Plus lettuce, tomatoes, pickles, and sauce
The Gridiron Burger also comes with a fun challenge — those who can eat the whole thing within an hour win a Cardinals jersey and are celebrated on the stadium scoreboard.
Whatever you're hungry for this season – be it a win, or a delicious treat from your favorite team – purchase tickets here or in the widget below from Ticketmaster: the Official Marketplace of the NFL.