A Mighty Squad: The New York Giants Are Fueled By Their Fans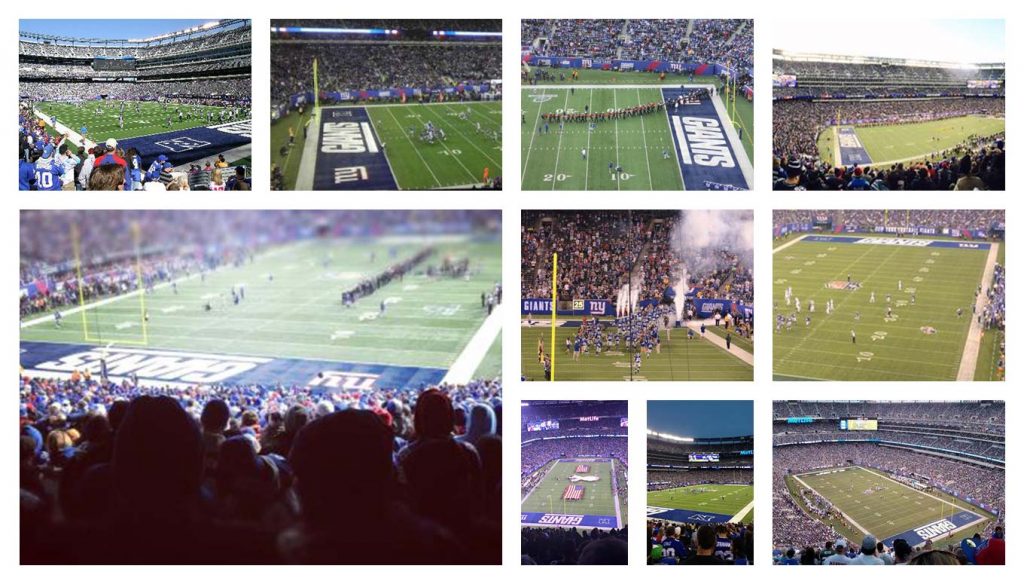 When one thinks of true dynasties in football, the New York Giants immediately come to mind. The Giants first hit the field in 1925, proudly waving the flag for New York since the very early years of American football. The Giants are also among football's most winningest teams, with four Super Bowl rings (XXI, XXV, XLII, and XLVI) and a whopping 19 championship appearances overall.
But what makes a great football dynasty isn't just the gold and silver awards, but the fans and supporters. The Giants have quite the fandom, for which they've taken countless measures to encourage and inspire. And with that kind of love and on-field success, you'd see why Giants fans are among football's most outspoken supporters:
Technology galore
The Giants' official mobile app is among one of the most packed in all of football. The app contains, among other essential features, an extensive team roster, front office listings, in-depth player statistics, conference standings, injury chart, and much more. Season ticket holders can access a special section that features historical content, weekly videos, and other exclusive goodies.
The app is part of the Giants' commitment to supporting the fan experience through the use of technology. In the past, the organization held live chats with coaches and players via Google+ Hangouts, had a huge presence on Pinterest, and created events and offerings through Facebook and Twitter, like the Social Media Night gatherings and offering exclusive content. In 2012, the team even gave fans the chance to try on Super Bowl rings through a special augmented reality app. Almost as good as the real thing, if you ask us.
The biggest Giants
The following celebrities are some of the team's biggest fans:
Author George R.R. Martin ("Game of Thrones" series)
Comedian Artie Lange
Rapper Busta Rhymes
Singer Jordin Sparks
Pop star Lady Gaga
Actor Daniel Radcliffe (a.k.a. Harry Potter)
Director Spike Lee
Actor/comedian Tracy Morgan
Fan service
Since it first opened in 2010, MetLife Stadium has been geared toward building the ultimate fan experience. This pristine 82,500 seat stadium has  four massive stadium screens ensuring amazing sight lines from every seat, and a variety of concessions with craft beer, kosher, and gluten free options. Plus, the stadium offers a number of premium club spaces, including the Commissioners Club, Coaches Club, Chase Club, Toyota Club, and MetLife Central Club for those who seek a more amenity-rich experience.
But when it comes to a truly immersive experience, there are special pre-game activity zones for adults and children within the plazas adjacent to MetLife. Described by many as a playground, it is an excellent place to hang out before the game. Among other features, the activity zones are home to numerous interactive sponsor activation opportunities, loads of great food vendors, and entertainment. Giving fans a place like this further demonstrates just how vital the people are when it comes to furthering the Giants dynasty.
Get in the game
Check out the New York Giants team schedule and view Ticketmaster NFL and the NFL Ticket Exchange for New York Giants tickets.
Tags
You Might Like
The Lakers are set for a league-high 43 nationally televised games this season.
The Nashville Predators are growing into their role as a major fixture in the Nashville area and beyond, giving Tennesseans a hockey team of their own to che...
The Florida Panthers hold a unique distinction in hockey, a sport that long relied on cold weather: the team is the southernmost squad in the pro hockey worl...