The Ultimate Music Lover Bucket List – 2017 Edition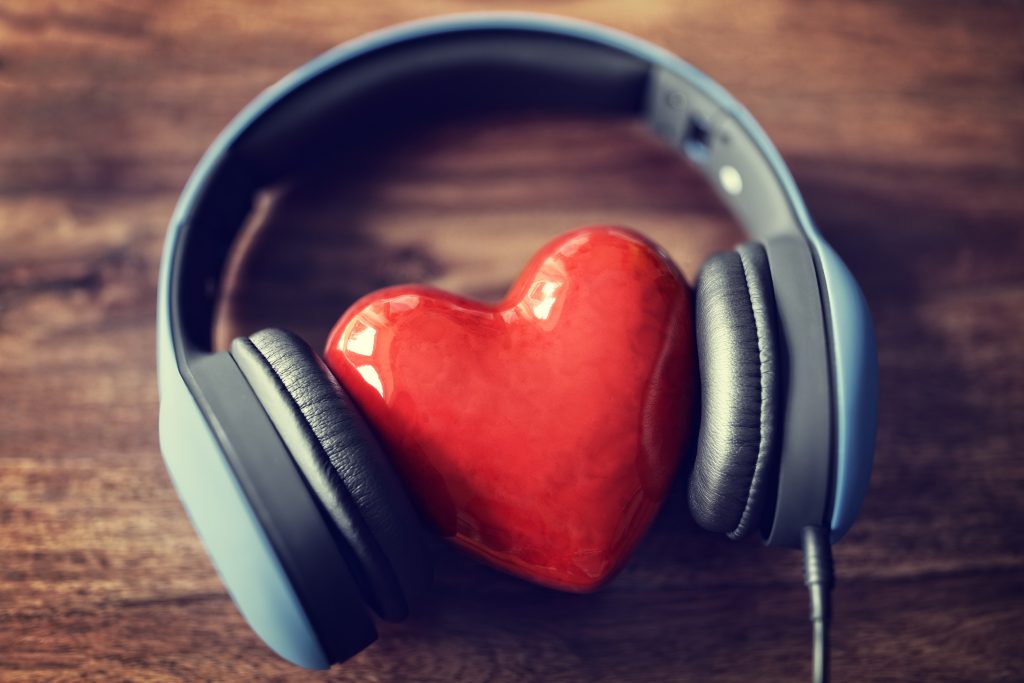 Whether you swing to classic jazz, go hard for EDM, or rock and roll all night long, Ticketmaster has tons of awesome events to make any music lover's life complete. We curated this list of must-see artists, festivals, and venues in every genre that'll help you bang out your very own live show bucket list.
The handy icons let you skip to your favorite style to see our top picks there. Some are headed your way, while others might require a special trip – but no distance is too far when you're talking about once-in-a-lifetime experiences!
Read on to be inspired, then make it happen with Ticketmaster.
Click on a square below to navigate to different genres in our guide.
Classical Music Lovers
For fans who can't get a Handel on their classical music addictions, we've got concerts that cover everything from Renaissance to Modernist all over North America. Time-honored favorites like Mahler's Symphony No. 1 or Stravinsky's The Rite of Spring are always excellent choices, and fans should also definitely consider catching these classical music superstars on tour now.
Andrea Bocelli – The renowned crossover artist will be wowing fans with his impeccable voice on favorites like "Time to Say Goodbye"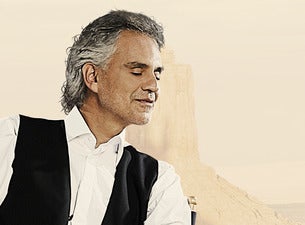 Il Volo – See these three swoon-worthy vocalists perform everything from classical to pop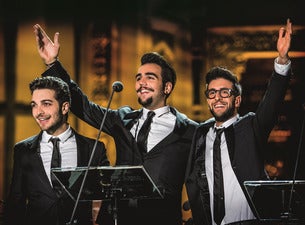 The Piano Guys – You'll love everything from their classical spin on modern hits to their contemporary takes on old favorites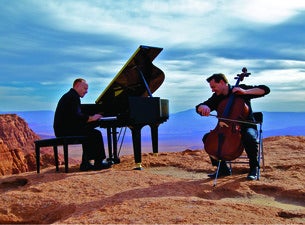 Hans Zimmer – Fans can't wait to see what this award-winning film composer (The Lion King, Interstellar) brings to the stage for his 2017 world tour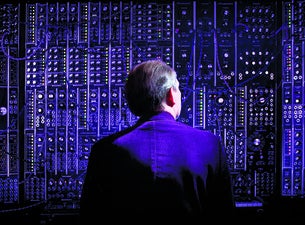 Rock Music Lovers
In addition to the massive headliners below, you can't go wrong with big-time festivals like Bonnaroo and Lollapalooza, which feature everyone from marquee names to future superstars – plus multi-day food, art, and fashion experiences.
Coldplay – They're carrying the arena rock torch on their 2017 tour and fans can't wait to sing along to their anthemic hooks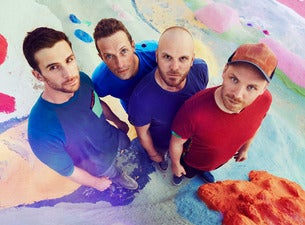 Green Day – The punk trio is ready to rock fans with favorites like "Welcome to Paradise," "Basket Case," and "Time of Your Life"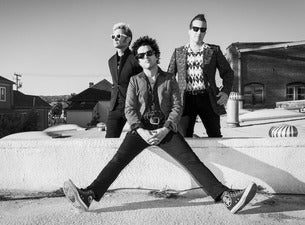 Red Hot Chili Peppers – RHCP refuse to be tamed, and the funk rockers will be pumping up audiences with their wild style in 2017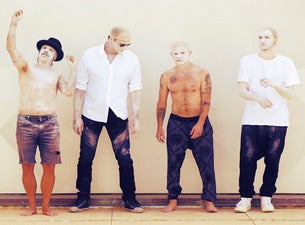 Sigur Ros – These alternative mainstays experiment with everything from eerie to inspirational with their unique, symphonic take on rock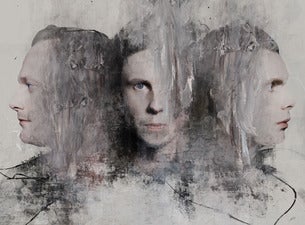 Dashboard Confessional – Dashboard bring their emo subject matter and power-pop songcraft to life in concert, and fans can't get enough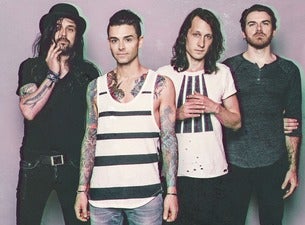 Country Music Lovers
You can take the fan out of the country, but you can't take the country out of the fan. Just look at the popular country music festivals from coast to coast, including Stagecoach (Indio, CA), CMA Music Festival (Nashville), and Buckeye Country Superfest (Columbus, OH). Plus all the must-see country stars are out, and we have tickets to the biggest and brightest ones listed here.
Keith Urban – This down under artist has the downhome sound and pop-savvy style that make for infectiously fun live shows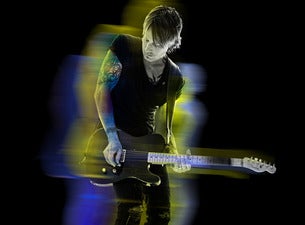 Florida Georgia Line – Party with this dynamic duo as they update country traditions with bumping beats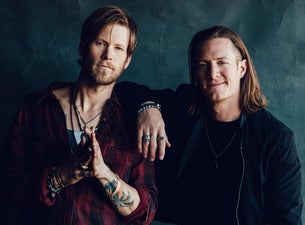 Miranda Lambert – Fresh off the success of her new album The Weight of These Wings, Miranda's ready to show fans a great time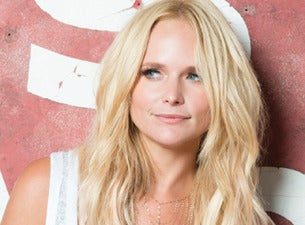 Thomas Rhett – After opening for Jason Aldean last year, this rising country superstar is ready to head out on his own in 2017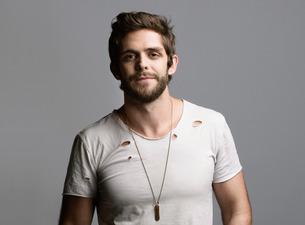 Dierks Bentley – Dierks is on a roll after his gig as co-host of the CMAs, and fans can't wait to see him take his quirky and genuine style on the road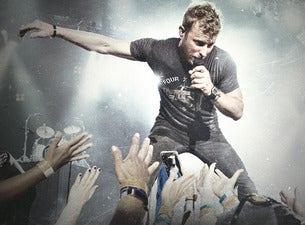 Blake Shelton – The Voice host and country hitmaker thrilled fans with his tenth album If I'm Honest last year, and now he's bringing his rollicking sound to them live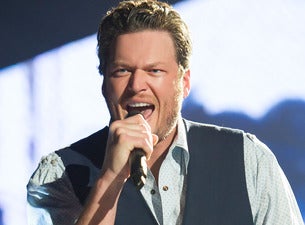 Luke Bryan – Luke corners the market on renegade anthems and party-hearty fun, making his concerts a must for country fans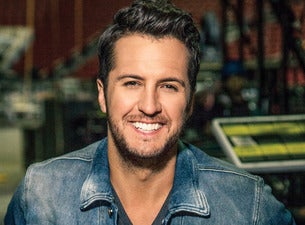 Garth Brooks – The biggest country musician of all time is still knocking 'em dead after his full-fledged 2014 comeback
Heavy Metal Lovers
If it can never be too heavy, loud, or fast, you're in luck. Ticketmaster can get you in to all of the hottest metal concerts, including annual staples like Knotfest and Ozzfest. We've also got your tickets to LA's fabled Sunset Strip, where up-and-coming bands shoot for stardom at iconic venues like The Whisky and The Roxy. Put this special trip on your bucket list, plus check out some of the all-out sonic annihilation headed your way soon.
Testament – Their eleventh album Brotherhood of the Snake proved this fearsome fivesome is just as scorching as ever, and fans are ready to witness the insanity live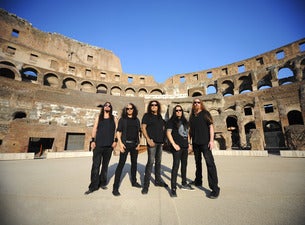 Kreator – These German thrash masters always bring the brutality in concert with charging tempos and raging subject matter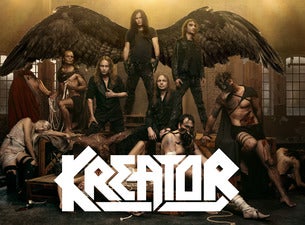 Metallica – With their new album Hardwired… to Self-Destruct, the metal pioneers are back with a vengeance and ready to shred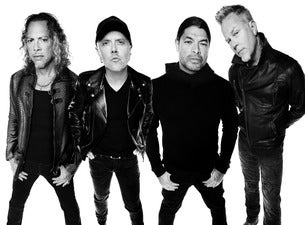 Dance Music and EDM Lovers
If the bright lights and booming beats of electronic music are your thing, we've got plenty of shows right up your alley. Big-league festivals like Electric Daisy Carnival, HARD, and Beyond Wonderland will be lighting it up all across the country, and you can also check out the insane artists below as they take their sick drops and crazy synths on the road.
Armin van Buuren – Mixing upbeat electro with trippy trance, this world-class producer's visually stunning live sets are always a thrill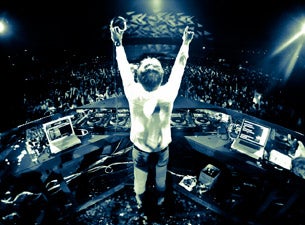 Excision – The extreme sounds of dubstep and drum and bass are a blast for the bouncing fans that flock to this Canadian DJ's concerts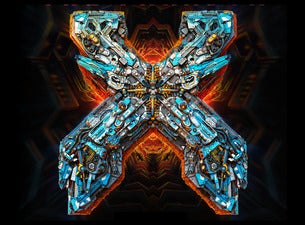 Marshmello – The dubstep-tinged EDM DJ with x's for eyes makes his jubilant shows as fun as his cartoonish costume
deadmau5 – The in-demand progressive house heavyweight is always pushing the envelope (and the tempo) as he gets bodies rocking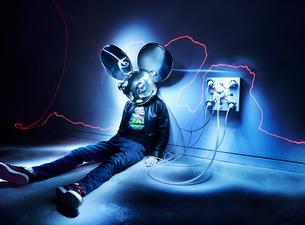 Jazz Music Lovers
For those who dig the free-flowing musicality of jazz, there's no shortage of festivals and venues that do it right. We can get you into world-famous events like New Orleans Jazz Fest or Newport Jazz, plus we've got your ticket to see these world-famous artists on tour.
Dave Koz – The gifted sax man has all the swinging and soulful sounds that smooth jazz lovers are looking for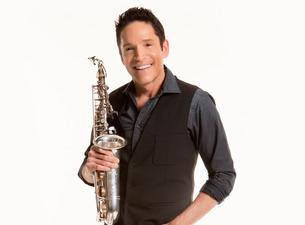 Norah Jones – With luscious vocals and impeccable piano chops, she's sure to spirit you away with her breezy style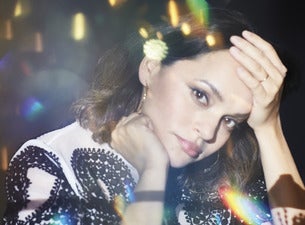 Chris Botti – Crisscrossing the boundaries of pop and jazz, this supremely talented trumpeter thrills audiences with his polished and inventive sound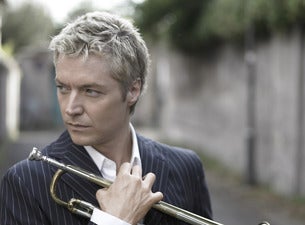 Kenny G. – No one gets down on a soprano sax like KG, and jazz fans shouldn't pass up a chance to catch him live in concert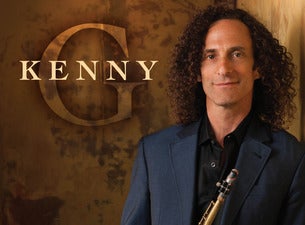 Gospel Music Lovers
Move mind, body, and soul at an uplifting gospel or praise music concert. At several locations across the country, House of Blues Gospel Brunch has fans covered for soulful vibes every Sunday. Meanwhile, the artists below are bringing their inspiring messages directly to the masses with their cross-country tours.
Travis Greene – Introspective and deeply moving, he calls the wayward soul in all of us home with his contemporary gospel style
Casting Crowns – This seven piece outfit incorporates folk instruments in their modern gospel tunes, treating fans to a spiritual sound that feels both fresh and familiar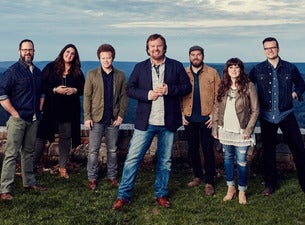 Classic Rock Lovers
Legendary groups are reuniting or just heading back out on the road, and rockers everywhere are excited to witness some amazing music. It's already shaping up to be the perfect bucket list year, but be sure to check back with Ticketmaster soon and see what other Hall of Fame talents could be coming your way.
Steve Winwood – From his time in Traffic to his huge solo hits, this frontman's killer pipes and keyboard chops always rock a crowd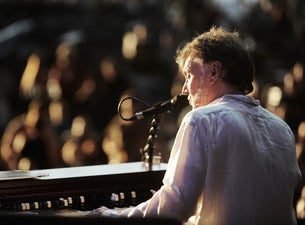 Bon Jovi – The hair metal mainstays pump up their hooks in concert, providing more fun and more rock for their fans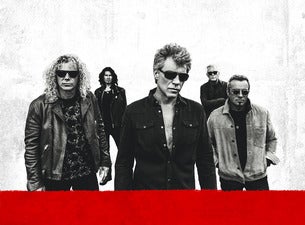 Stevie Nicks – The Gypsy is back to bring hits like "Dreams," "Rhiannon," and "Edge of Seventeen" to fans everywhere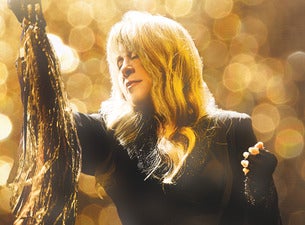 Guns N' Roses – Not even a broken leg could slow down Axl Rose when Slash and Duff McKagan came back into the fold, so no wonder they added more dates for 2017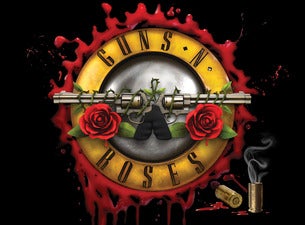 Journey – How can you not sing along to "Don't Stop Believing"? It's even better when a whole arena of fans joins in with you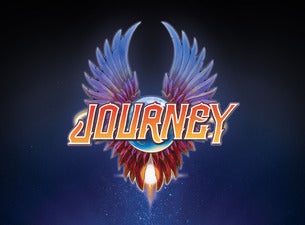 Pop Lovers
We've got tons of opportunities to see today's biggest hitmakers in person. Check out something truly hot in the desert with Vegas residencies from pop legends like Backstreet Boys and Britney Spears. Plus catch one of these larger-than-life concert tours heading to an arena near you.
Bruno Mars – Bruno is pure dynamite in concert, where he brings an infectious energy to hits like "Uptown Funk," "Billionaire," and "24K Magic"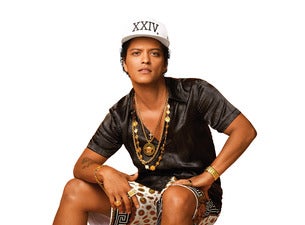 Ariana Grande – Insane vocal runs and effortless style make her truly a force to be reckoned with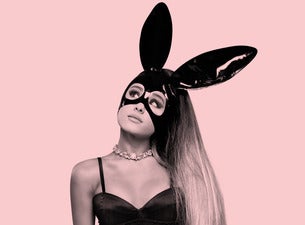 Panic! at the Disco – Their catchy and ambitious tunes thrill fans even more when they're played live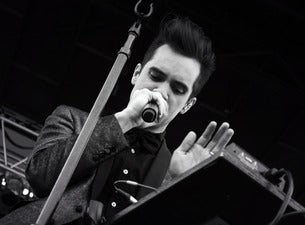 Justin Bieber – The pop maestro is ready to bring his baby-faced charm, smooth vocals, and tight dance routines to swooning fans across the country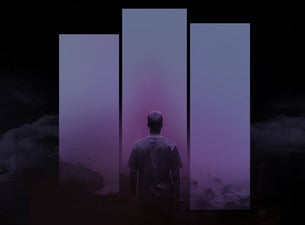 New Kids On the Block – NKOTB always has the right stuff, and fans won't want to miss their classic hits and flawless dance numbers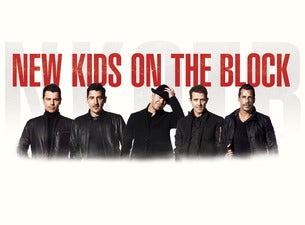 Hip Hop and R&B Lovers
Covering genres like rap, R&B, and urban soul, here's where you'll find all the hypnotic beats, smooth vocals, and undeniable style you've been looking for. Hot festivals like Made in America, ESSENCE Festival, and Governor's Ball turn up the bass for fans from coast to coast. You can also get down with old school masters like Snoop and rising talents like Lil Uzi Vert.
The Weeknd – This cross-over star melds funk, pop, and soul with insane vocals to give audiences all they can handle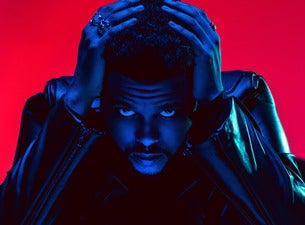 G-Eazy – His soul-searching hip hop comes to life in concert, where fans can experience each evocative groove firsthand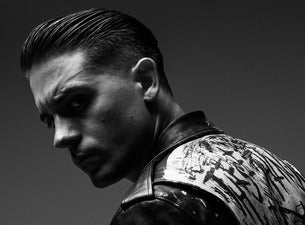 Lil Uzi Vert – After his single "Money Longer" took over airwaves last year, the Philly native has trap fans eager to catch him in concert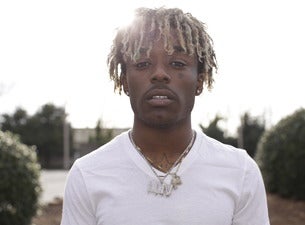 Snoop Dogg – With his signature laidback drawl, Snoop brings a party to the stage on g-funk classics and modern favorites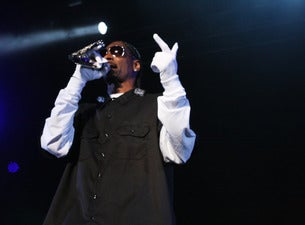 Mac Miller – Easy Mac has shown his staying power after finding fame on YouTube, and now you can catch his smooth beats and flawless flows live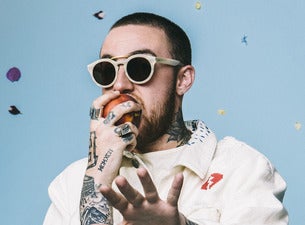 Tags
You Might Like
As we prepare for Lollapalooza's virtual 2020 installment, let's look back at the moments that made the festival iconic.
Share the moment the crowd goes wild with the biggest music fan in your life.
From college to the pros, get sports fans tickets to see the biggest games of 2020.