Wanderlust: Road Trip Guide to West Coast Music Festivals
Festivals and road tripping go hand in hand and when it comes to having an awesome fest experience – the journey is just as important as the destination, right? If you're pondering a music festival road trip this year, here are helpful travel tips for these areas: SoCal, Las Vegas, The Bay Area, and the Pacific Northwest.
Wanderlust In The Wild West
The Wild West gets a little bit wilder every year as festival season heats up. With Coachella kicking things off in April, thousands of fans from across the country make their way out west to soak up the great weather, pristine surroundings, and fantastic lineups that all the region's best music fests have to offer. Here's what you need to know as you gear up to make the pilgrimage to Coachella and beyond.
Destination: So Cal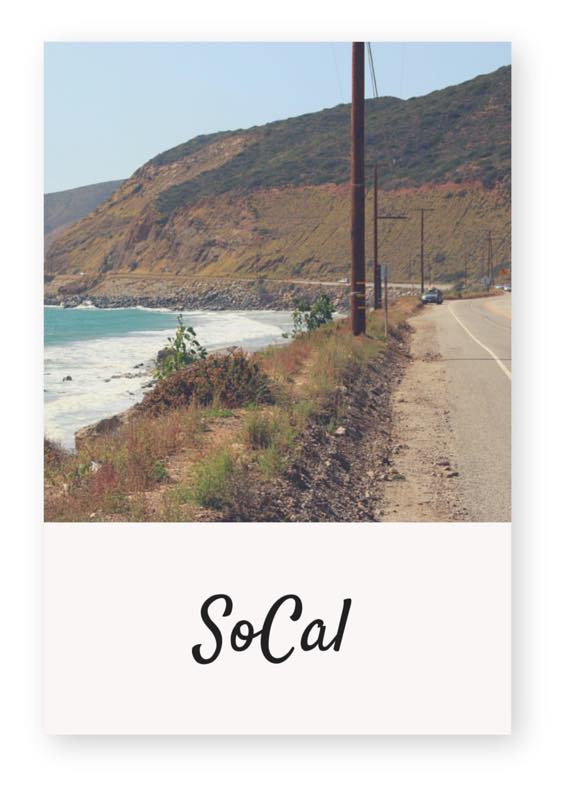 Ah, Southern California. Gorgeous beaches, lush desert valleys, majestic mountains—it's all there just waiting to be soaked up by you and your squad. If you're heading to Cali for one of these great festivals, you can fit in with the locals by making a pit-stop at In-N-Out Burger (best roadside burgers), putting "the" before all the freeway names ("The 10", "The 5", "The 101"), and wearing your flip-flops just about everywhere. Burgers not your vibe? California is also the unofficial salad capital of the world, so you won't have any trouble getting your greens fix (Clementine Gourmet Marketplace & Cafe in Palm Desert is an especially tasty option).
Coachella Road Trip
Coachella is one of the most legendary festivals in the world, and for good reason. Each year in April the beloved bash takes over the verdant Empire Polo Club in Indio, California for two weekends of world-class music, epic parties, excellent camping, and so much more. From the silent disco and towering Ferris wheel to the inevitable celebrity sightings and fabulous festival fashion, Coachella is the festival for seeing and being seen. Plus it's always got an insane lineup—the 2016 fest promises a little something for everyone with triple threat headliners Guns N' Roses, LCD Soundsystem, and Calvin Harris.
When you're not rocking out at the Coachella festival or chillaxing at the hotel pool, don't miss great desert attractions like beautiful hikes, windmill tours, fantastic mid-century modern architecture, and unbeatable antique shopping in nearby Palm Springs.
Joshua Tree National Park is also just a short drive away, and nature fans won't want to miss its otherworldly desert moonscapes. While in the area, head to Pappy and Harriet's saloon for a rack of ribs with a side of honky-tonk music—it's a dining experience you'll never forget.
Stagecoach Road Trip
Stagecoach is basically Coachella's boot-stomping younger sibling—same venue, same awesome vibes, same time of year (it happens the weekend after Coachella), but instead of rock, pop and dance it features folk, bluegrass, and country. 2016's star-studded lineup includes favorites like Eric Church, Carrie Underwood, Luke Bryan, Sam Hunt, The Band Perry, Little Big Town, and so much more.
For a little something different while you're in the area, drive an hour up the Palms to Pines highway to the kitschy mountain artist community of Idyllwild.
The transition from arid desert valley to alpine evergreen forest happens in the blink of an eye (it's breathtaking), and you can get a fantastic fireside dinner at adorable local culinary hotspot The Gastrognome.
Nocturnal Wonderland Road Trip
Nocturnal Wonderland in San Bernardino has been a dream destination of dance music fans everywhere for more than two decades. Featuring insane stage design and production, costumed performers, epic lightshows, fireworks, a silent disco, a water park, and more than 60 artists dropping the bass on five stages, this beloved massive is every dance lover's dream come true. Don't miss all the good vibes, booming bass, and epic drops at this year's festival in September—the 2015 lineup featured heavy-hitters like Armin van Buuren, Bassnectar, Afrojack, Duke Dumont, and Alesso, and we're sure this year will be just as epic.
The San Bernardino region is a nature lover's dream, with great natural attractions like the San Bernardino National Forest and Big Bear Lake.
If you're looking for something a little more cosmopolitan, it's also just a short drive from Los Angeles. The glitz and glamour of Hollywood, the laid-back beach vibes of Venice, and some of the best restaurants in the country make LA an essential stop for anyone road tripping through the area.
For an arty afternoon or evening, don't miss the city's stunning new contemporary art mecca The Broad Museum and its uber-hip restaurant Otium.
---
Destination: Las Vegas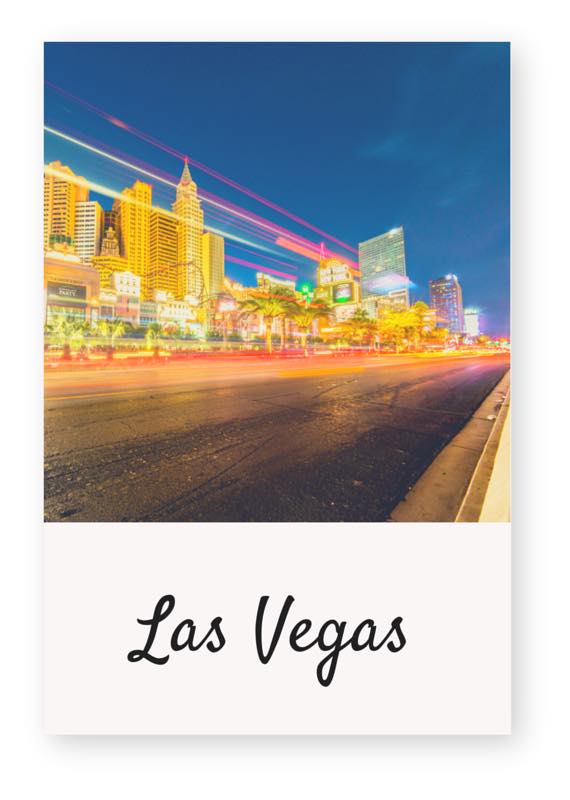 In case you've been living under a rock, let's get you up to speed: Vegas is quickly becoming the country's premier festival hotspot, with epic events drawing fans of all genres to Sin City in ever-growing numbers. The allure is obvious—in addition to great festival lineups, Vegas has tons to offer any traveler—classic casinos, fantastic shopping, world-class stage shows, a seriously hot dining scene, and the iconic razzle dazzle of The Strip. Here's what's up in Vegas this festival season:
EDC Las Vegas Road Trip
Arguably the largest electronic music festival in North America, EDC Las Vegas has become a favorite of fans looking to go BIG. Dance music lovers from all over the world flock to Sin City in June each year for the festival's multiple mind-blowing scenic stages, thrilling rides, psychedelic art installations, freaky-fun performers, and all-out carnival atmosphere. But the real draw is the consistently epic lineup—the 2015 festival featured rainmakers like Calvin Harris, Avicii, Fosstradamus, Kaskade, and Afrojack.
One of the most fun things to do in Vegas is check out one of the superstar residency shows at the big hotels. Right now is a particularly good time to get down with one of your favorite divas—Britney Spears, Mariah Carey, and Jennifer Lopez are all lighting up The Strip with residency shows this year in what has to be the biggest concentration of fierceness to hit Vegas in years.
Life is Beautiful Road Trip
There's nothing like a fantastic festival experience to affirm the age-old truism that Life is Beautiful. This relatively new event has been going off in September at historic Downtown Vegas since 2013, bringing together an eclectic lineup that features everything from rock and pop to hip hop and dance music. Throw in culinary demonstrations, jaw-dropping art installations, and speaker panels featuring outspoken creatives from all fields and you've got a total jackpot. The 2016 lineup is TBD, but the 2015 festival was epic thanks to headliners like Stevie Wonder, Imagine Dragons, Kendrick Lamar, Duran Duran, Snoop Dogg, and Weezer.
If you're looking to class it up while in town, head to the crystal-ensconced three-story Chandelier Bar at the Cosmopolitan Hotel for a martini with Vegas' hip and stylish set.
After drinks, grab dinner at one of the city's cutting-edge restaurants, which include outposts from a who's who of culinary geniuses like Mario Batali (OTTO), José Andrés (Bazaar Meat), and Joel Robuchon (L'Atelier Joel Robuchon).
---
Route 91 Harvest Road Trip
Located on the Vegas Strip, Route 91 Harvest ushers country music fans into fall with a world-class festival experience right in the heart of all the action. This year's lineup is a serious winner, bringing together headliners Brad Paisley, Luke Brian, and Toby Keith with no-frills favorites like David Nail, Chris Young, and Billy Currington.
For a taste of old-school Vegas, head for breakfast at kitschy '70s breakfast spot The Peppermill—it's like time traveling…with a side of bacon and hash browns.
Throwback tiki bars are also a must for any retro fan—don't miss the flaming cocktail at Frankie's Tiki Room, the only 24-hour tiki bar in the world.
---
Destination: The Bay Area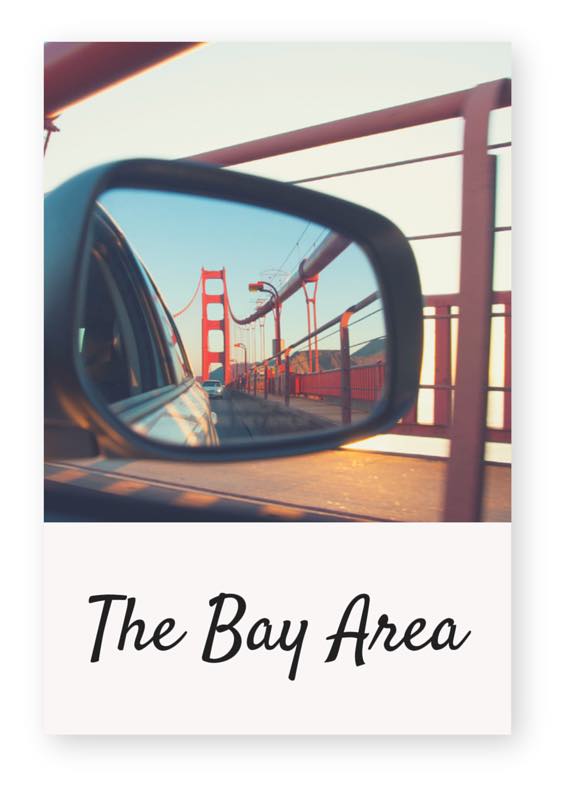 Fans are hella excited about some of the huge events hitting the Bay this summer, and we can see why. The birthplace of hippie culture has deep ties to the festival scene, and SF still lets its freak flag wave proudly. In addition to the bustling city environment, visitors to the peninsula will be surrounded by beautiful water and smiling faces everywhere they go. But it's even better when you have some rocking tunes and unforgettable memories to accompany you on your long strange trip, and that's where these fests come in.
Outside Lands Road Trip
For the past eight years, Outside Lands has been bringing far-out festival fun to Golden Gate Park in San Francisco, CA—a hippie landmark if ever there was one. The 2016 event in August is sure to be a love-in—Radiohead and LCD Soundsystem are headlining, with additional acts like Lionel Ritchie and J. Cole keeping the groovy vibes flowing.
The park itself is a real treat—in addition to frolicking in its gardens and groves, festivalgoers can check out the de Young Museum, the Botanical Garden, the Japanese Tea Garden, and the California Science Center in between sets.
Outside Lands is known for keeping the park pristine with its green initiatives, and fans can do their part by taking public transportation when they scope out historic SanFran sites like Haight-Ashbury and Alcatraz Prison.
BottleRock Music Festival Road Trip
The first large scale music festival in the Napa, California area, BottleRock has already become a favorite with fans after only a few years on the scene. Like a fine wine, it only gets better with age. Taking place at the end of May, the 2016 lineup features Stevie Wonder, Florence + the Machine, and Red Hot Chilli Peppers, promising fest-goers a fresh mix of flavors that's sure to have a smooth finish.
While in the region, wet your whistle in Napa and Sonoma at one of the world-renowned wineries. Whether you like a crisp white or a full-bodied red, there's a producer to suit your style. Beaulieu Vineyard, Cade Estate, and Chappellet all come highly recommended by Food & Wine.
While your in town, don't pass up a the opportunity to pair local wine with local food. Della Santino's in downtown Sonoma is a treat for fresh Italian fare and vibes.
Gott's Roadside makes a next level classic burger and fries that is so good eaters claim even the secret sauce and ketchup are the best they've ever had.
Looking to up your road trip game? Make a pit stop for drinks, snacks or lunch at Dean & Deluca, a luxury gourmet marketplace complete with a cafe, bakery, deli, wine store – and did we mention the wide variety of delish sauces and dips – and so much more. This is the only Dean & Deluca on the west coast by the way, so soak it up.
Vans Warped Tour Road Trip
Vans Warped Tour has been promoting skater counterculture and alternative music since 1995 in venues across the country, showcasing up-and-coming punk, ska, and even hip hop acts on its adrenaline-filled national tours. If you're in the Bay Area in August, don't miss the Mountain View installation at Shoreline Amphitheatre, which promises extreme fun for fans of all ages with performances by Sum 41, Mayday Parade, New Found Glory, Less Than Jake, and more.
Mountain View is in the heart of Silicon Valley, and while scoring a tour of the nearby Google headquarters may be difficult, there's still plenty to do in this buzzing tech hub.
The city's pedestrian-friendly center features great shopping and dining (hit up Tied House for casual brewpub fare).
Oh, and San Francisco is just an hour away via the easy-to-use Caltrain public transit system.
---
Destination: Pacific Northwest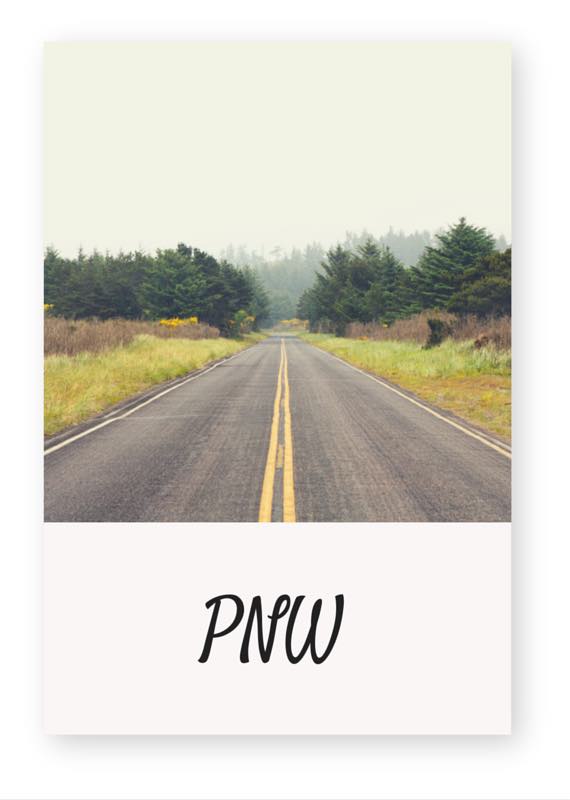 Forested cities like Seattle and Portland define the Pacific Northwest with their blend of hip metropolitan life and resplendent wilderness, but the region's best festivals are located outside these major urban centers. A few hours southeast of Seattle lies the Gorge Amphitheatre, one of the most spectacularly breathtaking outdoor venues in the country. With its superlative views of the Columbia River Gorge and its busy spring and summer festival schedule, the Gorge belongs on the bucket list of every festival fan. While you're in the area, soak up the verdant beauty of the Evergreen State with a visit to one of its three National Parks and see if you can spot Bigfoot. Speaking of which…
Sasquatch! Road Trip
Sasquatch! is consistently ranked as one of the best music festivals in the country, and with good reason. In addition to its always-killer lineup, the fest's super friendly camping scene and majestic springtime setting in May at the Gorge Amphitheater in George, Washington (named after the George Washington) make it an unbeatable weekend getaway. Fans at the 2016 fest won't be disappointed—heavyweight headliners like Florence + the Machine, The Cure, and Disclosure are all on hand to help make it another unforgettable year.
The forest fun doesn't have to end after the encore—with a camping pass you'll be sleeping under the stars for all four days of this fest. Still haven't gotten enough pristine nature? Take a trip to nearby Mount Rainier National Park for snow-capped peaks, waterfalls, alpine meadows, old-growth forests, and glaciers galore.
Paradiso Road Trip
Paradiso's slogan is "where digital meets nature", and it definitely delivers on that promise, combining the stunning natural setting of the Gorge Amphitheater in June with booming bass, epic drops, and the biggest names in dance music. 2016 promises to be the best installment yet, with elaborate LED stage decorations and superstar DJs pumping the volume the volume to the max—so don't wait to get your passes.
If you're passing through Seattle on your way to the Gorge, don't miss the logic-defying shapes and spectrum-spanning colors on display at the city's Chihuly Garden and Glass Museum. For more mind-expanding fun, head next door to the Frank Gehry-designed EMP Museum to get hands-on with everything you love about popular culture, from Jimi Hendrix to videogames.
Watershed Road Trip
Every year Watershed brings a heaping helping of down-home country music to the Pacific Northwest in the summer. With Keith Urban, Eric Church, and Kacey Musgraves all kicking up dust at the Gorge Amphitheater this year, it's sure to be another banner year. In addition to all the great music, Shedders (as the festival's attendees are affectionately known) can enjoy great food, pristine camping facilities, and fun attractions like carnival rides.
While you're in Grant County, you might want to take a day trip to Hanford Reach National Monument, where desert and river environments collide and 48 endangered species make their home.
On your way, sink your teeth into some truly American flavors at the Texas Roadhouse in Kennewick, WA, just a short trip southeast of George.
---
View Fests Out West On Map
Select the "West" filter checkbox only to see the festivals listed above in map view and plot your journey.

Tags
You Might Like
Live events are ramping back up in 2021, and we couldn't be more excited. Although there is a sense of normalcy returning, it's still important t...
As we prepare for Lollapalooza's virtual 2020 installment, let's look back at the moments that made the festival iconic.
Headed to Voodoo? Here's everything you'll need.