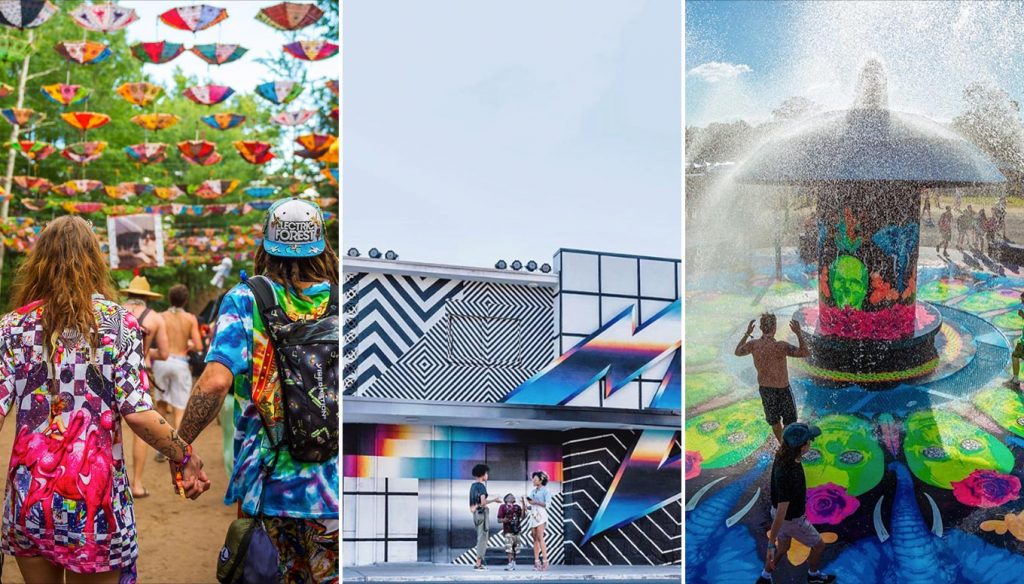 While the main event of most music festivals is, of course, the music, art is often a substantial part of the overall experience. Many festivals even have "music and art" in their names, creating an atmosphere in which various types of creativity can be appreciated. The art installations also provide a pretty awesome backdrop for your festival pics!
Whether it be giant sculptures, interactive art installments, poster art, or live paintings, there are many types of art you may encounter at a music festival.
Here are some of our favorite music festival art installations from the past year:
Voodoo: The Cemetery
The cemetery-inspired art cultivated the creepiest of vibes at Voodoo Music + Arts Experience. This large-scale decorative archway made the festival grounds appear hauntingly like a real cemetery.
---
Coachella: Lamp Beside the Golden Door 
This intricate art piece's purpose is to "reflect and relocate" each person in their true environment. Look into one of the many mirrors and see yourself within the epic Coachella festival landscape background.
---
The Fountain is a Bonnaroo staple but gets an exciting new paint job each year. This year's vibrant animal-themed design provided an awesome backdrop for playtime in the spraying water.
---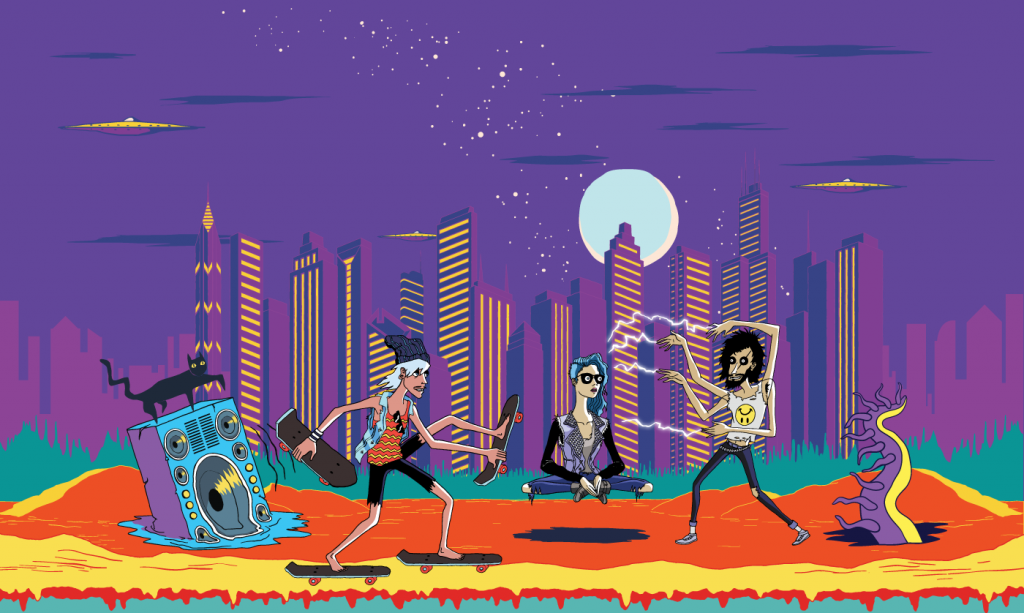 Sometimes the site design can be just as awesome as the actual installations at a festival. The 2017 Lolla design depicts a trippy version of the city of Chicago, setting a cool otherworldly tone for the festival.
Tickets are still available on the Official Lollapalooza Ticket Exchange!
---
Downtown Las Vegas gets an artistic makeover during Life is Beautiful festival, with murals and art installations left and right. This geometric mural by Felipe Pantone combines many different patterns into one congruent, fascinating design.
---
Nocturnal Wonderland's giant neon caterpillar kept the party going with its hilarious grumpy face and vivid design, its eyes and antennas flashing colors as it floated throughout the crowd.
---
This LED cave provided an unbelievable 360-degree experience at SnowGlobe music festival. You could even change the colors of the stained glass for your own personalized experience within the magical enclosure.
---
This path of floating, colorful umbrellas brightened everyone's walk through the trees each day at Electric Forest.
---
This striking archway made of sharp corners of reflective glass was a picturesque spot at Burning Man. At night the portal illuminated as the lights reflected off of disco balls inside the structure.
---
The surrounding fences of Outside Lands are as awesome as they can get. The festival is lined with a collection of murals, many of which are painted live each day. The vibrant colors and awe-inspiring designs are perfect backdrops for your festival pictures!
Grace, our Marketing Promotions summer intern, is a rising senior at the University of Michigan who attends as many music festivals as her obligations permit. To read more, check out her page on EDM Identity.  
Tags
You Might Like
As we prepare for Lollapalooza's virtual 2020 installment, let's look back at the moments that made the festival iconic.
Headed to Voodoo? Here's everything you'll need.
The first weekend of Austin City Limits Music Festival was picture perfect.