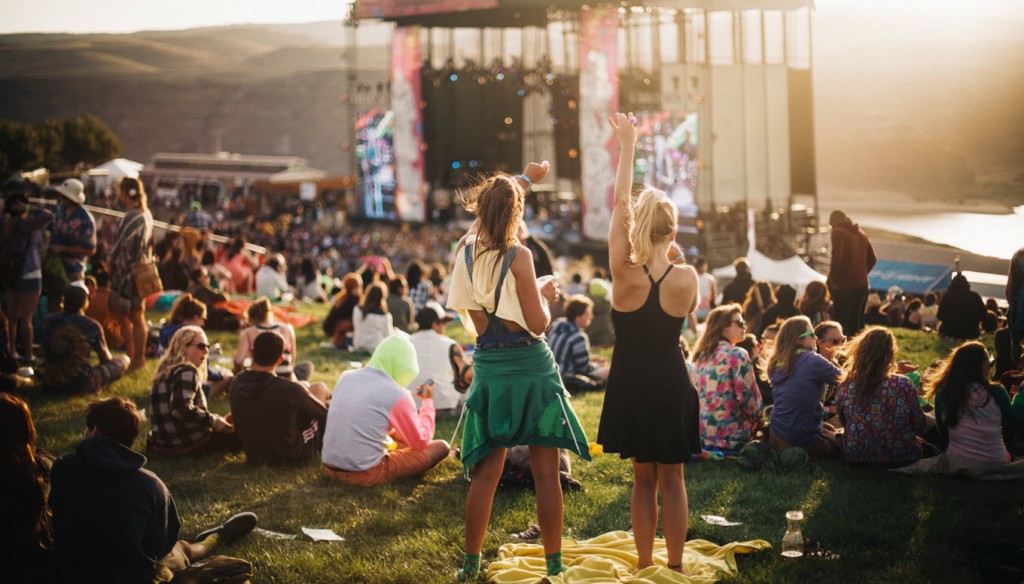 Every year Memorial Day Weekend kicks off summer with a splash as people get together for parties, barbecues, concerts, and general merrymaking. Memorial Day sets the tone for the summer, so it's a good idea to plan ahead and do it up right. Whether you're looking for family Memorial Day Weekend getaways or just lining up fun things to do with friends over the 3-day break, our Memorial Day Weekend Event Guide offers a comprehensive look at everything happening from 5/22-5/25. From concerts, family-friendly events, and arts and theater productions to sporting events, festivals, and circus spectaculars, there's something for everyone to get jiggy with this Memorial Day Weekend.
Staying local and hitting up events in your hometown is a solid plan, but Memorial Day Weekend is also a great opportunity to take a mini road trip. If wanderlust strikes this year, check out some of the great events in these Memorial Day Weekend destinations.
Las Vegas, NV is synonymous with epic concerts and stage spectaculars, and the razzle-dazzle is in full swing during the holiday weekend. Whether you're singing along with world-class performers like Bette Midler and Boyz II Men, cracking up with Kevin Hart and Jeff Dunham, or soaking up classic Vegas shows like David Copperfield and Cirque Du Soleil: Michael Jackson One, you're sure to have a Memorial Day Weekend for the memory books.
If New York, NY is more your style, there's a ton of stuff going on in The Big Apple over the 3-day Weekend. For EDM fans the obvious choice is Electric Daisy Carnival New York, which will treat ticket buyers to two euphoric days of superstar DJs and dance music artists at the MetLife Stadium on 5/23-5/24. For those looking for something a little more traditional, Broadway is on fire this season — don't miss critically acclaimed productions like Aladdin, Wicked, Finding Neverland, The Lion King, and An American in Paris. And if you're looking for something more sporting, head on over to Yankee Stadium, where the New York Yankees will be taking on the Texas Rangers.
Southern California goes off Memorial Day Weekend — blame the perfect weather and laid-back vibes. Enjoy the breeze at a Los Angeles Angels game, get your theater fix in Hollywood with Motown the Musical, or rock out at a Train, Neil Diamond, or Jessie J concert. SoCal's vibrant Latino population also makes it a great place to see Latin music favorites like Pepe Aguilar and Romeo Santos.
Chicago, Illinois does Memorial Day Weekend right. From nail-biting sports action with the Chicago Blackhawks and Chicago White Sox to adrenaline-filled concerts by The Used, Chevelle, and New Kids on the Block, the Windy City has you covered for an unforgettable Memorial Day.
Ontario, Canada is a great getaway for those heading up north this Memorial Day Weekend. In addition to beloved sports teams like Toronto FC and the Toronto Blue Jays, the multicultural city is also host to plenty of world-class music, theater, and family attractions. Jazz aficionados won't want to miss Diana Krall at the Hamilton Place Theatre, and festival junkies can get their fix at the CBCMusic.ca Festival, which goes down at Toronto's Echo Beach on Saturday May 23.
Festival season is heating up, and Memorial Day Weekend festivals across the country are taking advantage of the 3-day holiday. Music lovers in the Pacific Northwest will be flocking to Sasquatch! Festival at the Gorge Amphitheater, while fans in Boston will be out in full force at the Boston Calling Music Festival.
Still looking for the perfect Memorial Day Weekend event? Check out our Memorial Day Weekend Event Guide and our Festival Guide for a complete list of events, concerts, and more happening near you (or the destination of your choosing!).
Thank you to our veterans! Have a happy Memorial Day.