Make Your Next Tailgate Party Kid-Friendly With These Ideas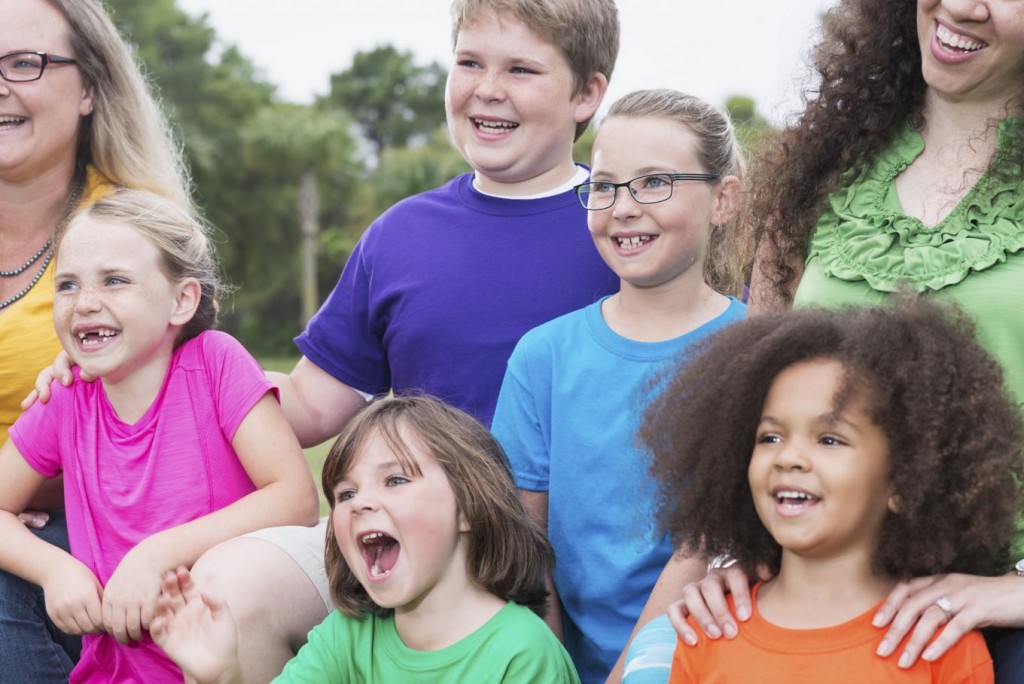 Live events are a great way to create lasting memories with your kids and get them interested in sports, theater, and music. But the fun doesn't have to start when the bright lights come on. A kid-friendly tailgate is the perfect way to kick off a fun-filled day for the whole family. Check out our tips below and let us know what other great recipes and gear you've got for the perfect tailgating experience. Find kid-friendly events and ideas here.
Activities
Face Painting
#tigerstadium seeing this kid makes me the happiest girl in the world ☺️ #futuretiger #tailgating ? by youngsavvvy pic.twitter.com/jYyIM30Pjs

— SECstagram (@SECstagram) September 13, 2014
Show a little pride with face-painting fun for the whole family. Team colors and mascots are great motifs and help kids of all ages get into the game.
Kid Zones
Kid Zone @ the tailgate!! pic.twitter.com/9aMAUXHdRU

— PacificuSAAC (@pacificusaac) October 18, 2014
Some events go the extra mile in terms of family-friendly fun. Games, prizes, crafts—go check them out for yourself at events or nearby fun-centers.
Meet the Mascot
@LSUmiketiger: loved seeing you @ fan day. Hope to see you at the ULM game. Hope there's a tailgate 4 your kid's club pic.twitter.com/u3iRSR39cC

— crystal hairgrove (@lovinlsutigers) September 8, 2014
Mascots make games more fun for little fans, but meeting them can be a once-in-lifetime thrill for wee ones.
Explore Local Area
Take me out to the ball game! #Baseball #Tailgate #Godson #Bestie #Kid #Field #Bat #Tailgating #LasVegas #Downtown … pic.twitter.com/LJ3pWzjN3n

— Zappos Culture (@ZapposCulture) April 19, 2015
America's arenas are chock full of monuments to teach your youngsters the history of the game. Or you can visit a local park to see what fun you can have on the playground.
Gear
Beads
@Wpg_BlueBombers #CFLGameDay kid friendly tailgating pic.twitter.com/gVcmgWhpOd

— U.lysses DaMan (@U_daMan) July 2, 2015
It doesn't need to be Mardi Gras to enjoy these inexpensive beads in your favorite team's colors.
Cute Team Tee-Shirts
A #TBT of a kid that went viral today, at his first #osufootball tailgate #BuckeyeNation #FreeUAB #bennett pic.twitter.com/bG8qL4EpEW

— B-Will (@BWill614) December 19, 2014
Whether you're a Buckeye, Hoosier, or Wolverine, kids always wear team shirts better than any other fans. Ditto with concert swag and theater gear.
Ribbon Pony Tail
Combine game time and craft time with this adorable do. Use ribbons of your favorite team's colors and put your name in one strand for even more fun.
Baby Football Beanie
Keep your kids warm during winter football with this comfy cap. Another chance to sport your team colors, but you'll need to start knitting a couple months in advance.
Music
Kids love to shake their groove things—so why wait until the concert? Get the party started a little early with great family-oriented playlists from Spotify.
The Ultimate OMG Playlist
Playlist: Disney
Playlist: Road Trip with the Family
Playlist: Pop Music for Kids
Playlist: Folk Music for Kids
Playlist: Kid-approved Workout Mix
Food & Snacks
Pinwheels
Pinwheels fit perfectly in little hands, allowing your kids and tweens to eat on the go while they enjoy some outdoor fun and games.
Pizza Cupcakes
Another handheld hearty option. These will fill up tiny tummies without slowing kids down during fun events. Plus, you can't go wrong with pizza!
Veggies & Hummus Cups
Hummus and veggies have always been a healthy favorite, but they also used to be a giant mess. Not anymore with these all-in-one cups.
To-Go Trays
@SCStingrays not to be confused with big kid tailgate. The little guys can tailgate with the best of them #greatyear pic.twitter.com/LEor7NZm8l

— Peter Dodge (@PDDuke85) April 11, 2015
Everyone knows the food their kids love. Pre-packing can save you serious dough while preventing serious spills.
---

Tags
You Might Like
An exciting array of food, drink, and assorted fun if you're heading to town for the Final Four.
Classic Southern fare and tons more to try in the South's ever-expanding epicenter of sports and shows.
The best spots to take a true bite out of NYC before or after your next event.