5 Big Events You Can Bring The Kids To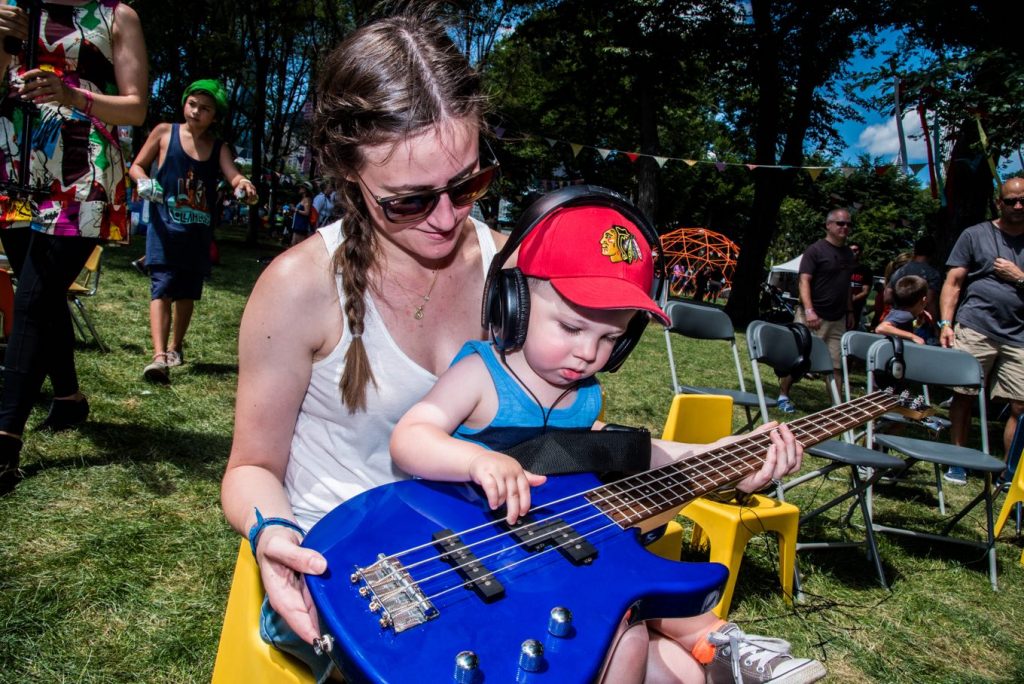 The family that plays together, stays together. Check out these awesome events that everyone in your clan can enjoy, and find more stuff kids will dig at Minimaster.
Kidzapalooza, presented by Lifeway, is #Lolla's mini-fest for kids of all ages. https://t.co/gzYolVqNvw pic.twitter.com/Yc5zk1uVqA

— Lollapalooza (@lollapalooza) July 8, 2016
Lollapalooza is another huge festival that shows children a great time, starting with free entry for kids 10 and under. Once inside, tote your tots to Kidzapalooza where they can take part in a drum circle or learn how to spit rhymes in a hip hop workshop. Other areas apart from the rest of the fest include a nursing lounge and "The Land of Nod," open to youngsters (and their parents) so one and all can catch some Zs in a quiet space. And with festival registry wristbands that feature convenient tracking functions, you'll never have to worry about losing your brood in a crowd.
Set your alarms, #AAKD fans!! We'll be announcing the 2016 lineup TOMORROW MORNING at 9:30 AM ET! Don't miss it! pic.twitter.com/oOPOprFDcy

— Arthur Ashe Kids Day (@AAKidsDay) July 11, 2016
If you're trying to get your wee ones into tennis, the US Open is the ace up your sleeve. And Arthur Ashe Kids' Day, which takes place the weekend before the 2016 tournament starts, serves up even more excitement specifically for kids. Your little ones will love hitting some balls on the court before they meet touring pros, then they'll cap off the day with an exciting concert (past performers include Justin Bieber, Ariana Grande, and Demi Lovato!).
Let's SOAR into the weekend! Get your tickets NOW for a show near you! #FridayFeeling #TGIF #BestCircusEver pic.twitter.com/c2sDggTb38

— UniverSoul Circus (@UniverSoulCirc) April 8, 2016
The high-energy antics at UniverSoul Circus will thrill the whole family. Motorcycle tricks, animal acts, and trapeze routines are performed up close and personal in this single-ring circus, further enhancing the immersive excitement for spectators. We recently sent mommy blogger Sophistishe to see a show near Chicago, and she absolutely loved it – check out her rave review.
A "pirouette backflip" into an INCREDIBLE save? Unreal. Only Tom ✔ pic.twitter.com/4PUzaAaRHu

— Monster Jam (@MonsterJam) July 10, 2016
The larger-than-life, pedal-to-the-metal action of Monster Jam is high octane fun for kids of all ages, who love the thrills that these souped-up beasts bring to arenas around the country. From the piston-pumping action of the obstacle course to the edge-of-your-seat thrills of freestyle runs, your tykes will be totally floored right along with you. Plus you'll get to meet and greet the drivers at the pre-show Pit Party, which means monster fun for the whole family.
Vans Warped Tour Reverse Daycare
And for your teenagers, Warped Tour is one of the most teen-friendly zones there is, featuring all the music and culture young adults love. That's why festival organizers flipped the script with a Reverse Daycare Tent – an air-conditioned quiet space where parents can escape the hot days and loud music. Even better, you can rock out with your teens for free: you get one free adult ticket per party to accompany your minors at the event… but we can't guarantee that they'll want to be seen with you. Sorry.

Tags