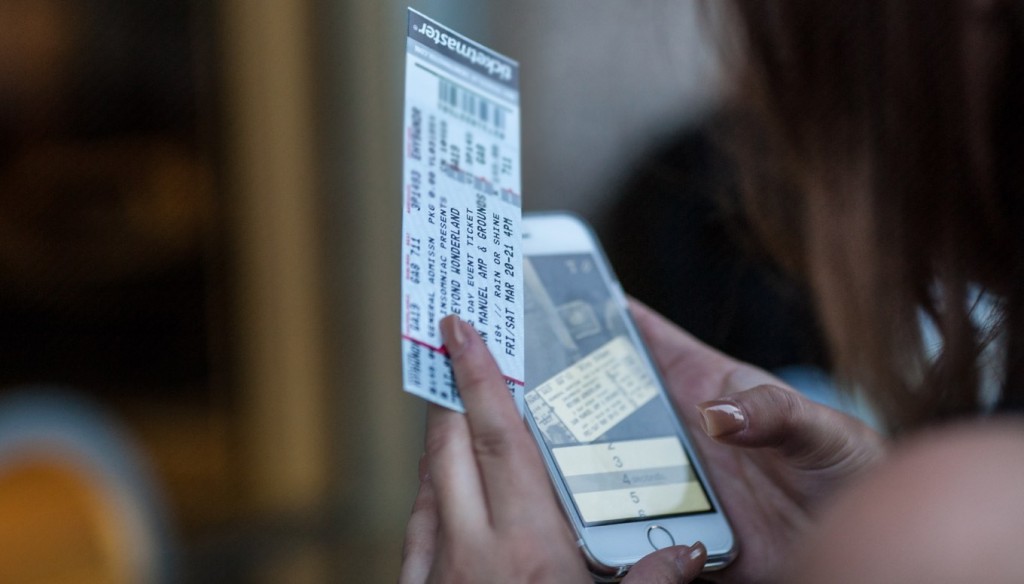 We're fans too, and we know it can be stressful when you need to find tickets to a super popular event, or you've got tickets but can't make it. That's why we're giving you more ways to get the seats you want, and an easy way to sell the ones you can't use, for more and more events on our site. You might be tempted to try your luck with a scalper or some resale site, but only Ticketmaster Verified Tickets come with the guarantee that the seat you buy is the seat you get. With Fan-to-Fan Resale in the mix you've got more options than ever before, even if the event is "sold out". Selling is a snap too – sellers never deal with delivering tickets or collecting payment. Read on for everything you need to know about buying and selling tickets safely.

Keep It Real: How to Buy Safe Tickets
Are your tickets the real deal? If you're talking Ticketmaster Verified Tickets it's a no-brainer. All tickets – including tickets from the venue and tickets from other fans – are Ticketmaster Verified Tickets. When you buy from fans and other sellers you don't get someone's old ticket – we reissue a brand new ticket just for you, so you can focus on what matters: enjoying the show.
Keep It Simple: How to Sell Tickets Safely
Plans changed? We feel your pain. The good news is selling your tickets on Ticketmaster is easy and secure. Just follow these steps:
1. Click the Sell button next to your event in My Account*
2. Set your price
3. Get guaranteed payment for sold tickets
You can edit or remove your listing at any time, and you never have to deal with ticket delivery. Plus, the fan that buys your ticket knows they're getting in guaranteed.
*Don't see a Sell button in My Account? You can sell tickets to most events on our sister site, TicketsNow.
Thought the Event Was Sold Out? Think Again
With Fan-to-Fan Resale, there are more tickets in store than ever before – many "sold out" events still have seats available from fans who can't make it.

Look for the resale icon to know you're seeing tickets from other fans too, and be sure resale is turned "on" when you're using the seat map to see available resale seats.
Buying and Selling with the Ticketmaster App
On the go? You can also buy and sell tickets safely and seamlessly using our app. Buying, transferring, and selling tickets has never been easier or more convenient.
Tags
You Might Like
Ticketmaster Request is a simple way to request tickets to certain popular and high-demand shows. From ticket prices to seat sections, you can easily customi...
Once live events are happening again, your phone will be super key to getting in at the door.
When plans change, the Ticketmaster app and website make it easy to sell your tickets.