Best Gifts For Music and Sports Fans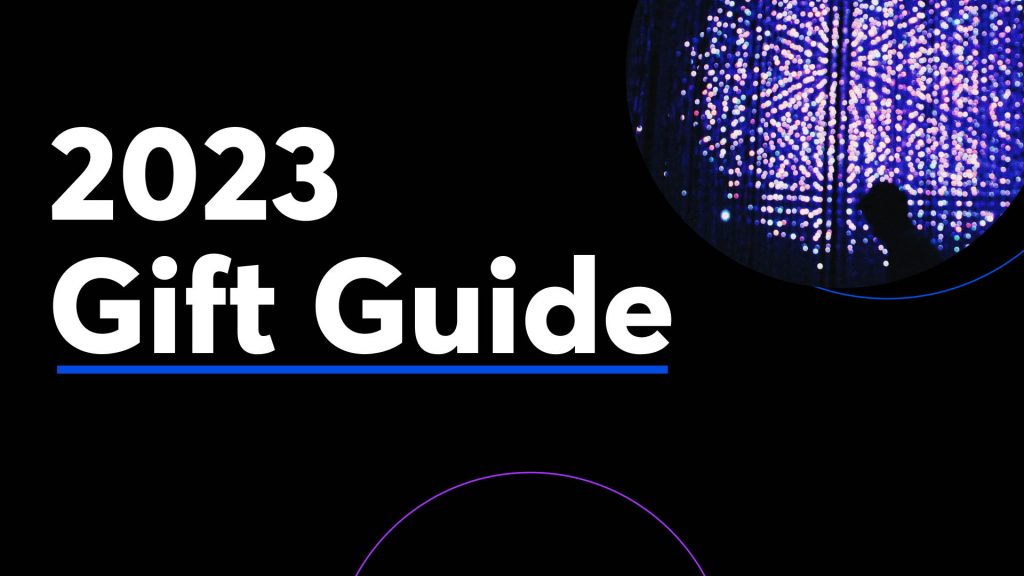 Holiday gift giving can always be a challenge after a year that already had everything. Whether it was spent at one of the globe-spanning tours by Coldplay or Beyoncé, first-time residencies by Adele or U2 or cheering on your favorite sports team, 2023 was packed with marquee events that can only be wrapped by the perfect gift.
Here, you'll find our 2023 gift guide suggestions to commemorate your favorite memories from the past year — or to prepare for your next big experience coming up in 2024. You can also navigate to each section of the holiday gift guide via the links below.
Sports Merch
Music Merch
Vinyl & Box Sets
Clothing & Lifestyle
Books
Outdoor Essentials
Tech & Gear
Gourmet Food & Alcohol

Throwback Starter Jacket of Your Favorite NFL Team ($165-$175): Everything old is new again. Thanks to a partnership between Homage and Starter, you can step back into the '90s fashion era by getting an old school Starter jacket that shows off your favorite NFL team's logo and colors. They come in two styles — pullover and satin — and both scream nostalgia.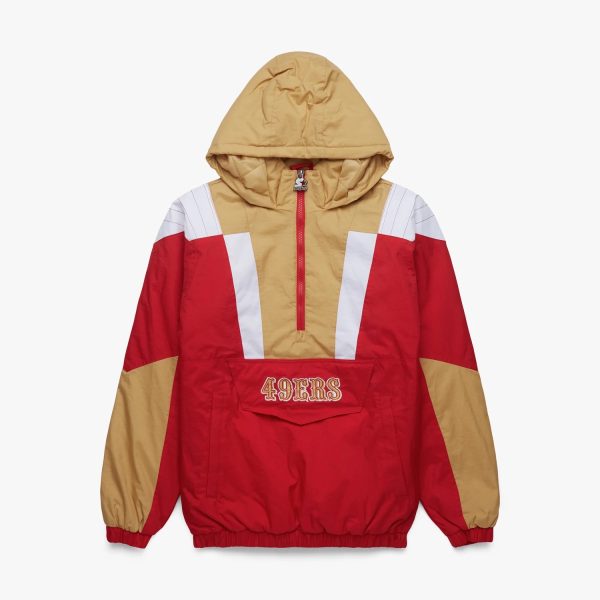 NBA City Edition Jerseys for the In-Season Tournament ($59.99 and up): The inaugural NBA In-Season Tournament has not only introduced higher stakes and custom home courts to the early regular season, but also a host of freshly-designed NBA City Edition jerseys for all 30 teams. The new City Edition uniforms, which pay tribute to each team's host city through unique, local details, made their in-game debut on November 3 for the first night of the league's latest event series.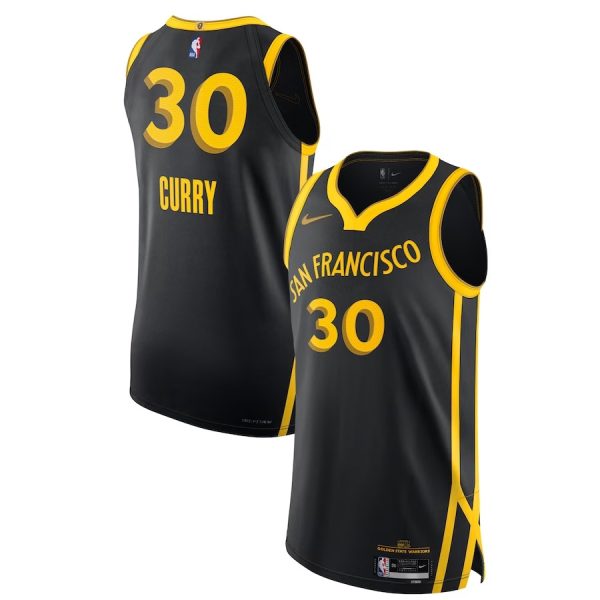 Championship Apparel (prices vary): Help extend the victory lap for any fan lucky enough to see their favorite team claim the top spot of their respective league in 2023 with commemorative championship apparel. Whether they recently rejoiced in watching the MLB's Texas Rangers win their first World Series, the Las Vegas Aces secure their second consecutive WNBA title or the NWSL's NJ/NY Gotham FC earn their first championship, keep the celebration rolling into the new year. Meanwhile, snag remaining merchandise for reigning champions in the NFL, NBA, NHL and MLS before their titles go back up for grabs in 2024.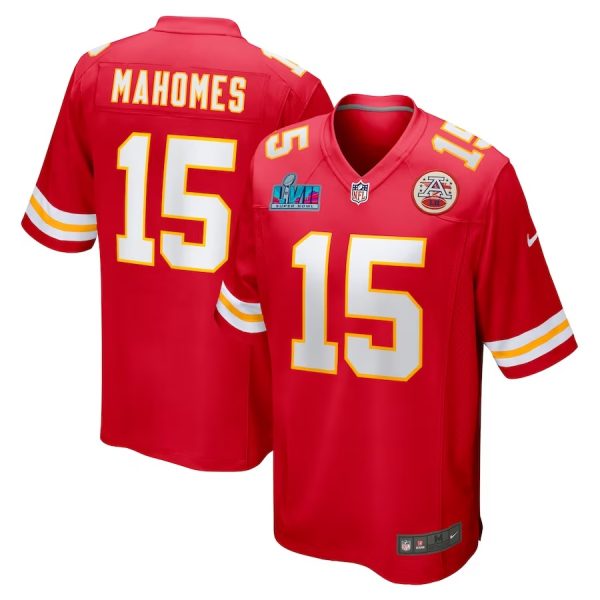 NHL Team Silicone Apple Watch Band ($39.99): Never be late for puck drop ever again. You can support your favorite hockey team at all times with this silicone band, which is available for every team and built with a stainless steel dual pin clasp closure for added comfort and durability.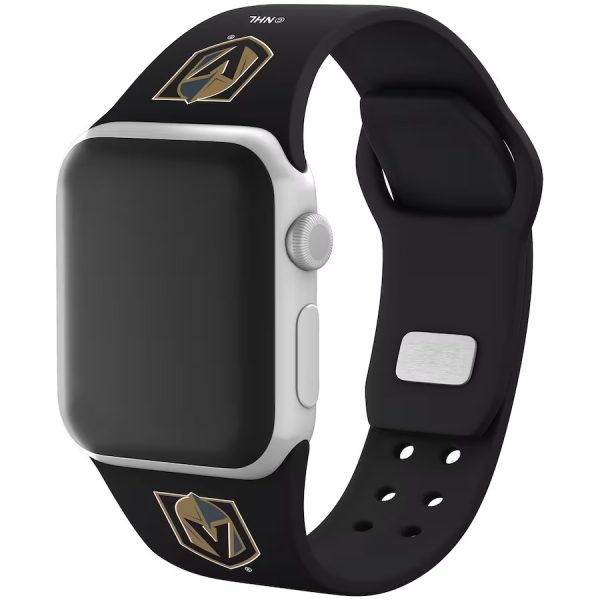 NHL Zamboni Ride-On Toy Car ($349): This may just be one of the best holiday gift guide ideas for kids ever. Though your kid may be two young to lace up skates and hit the ice doesn't mean they should be completely left out of the hockey experience. This rideable Zamboni toy comes complete with LED lights, a front trunk, and tough tires to make sure it rides smooth. It also features a decal sheet, so the young NHL fan in your life can ride in style.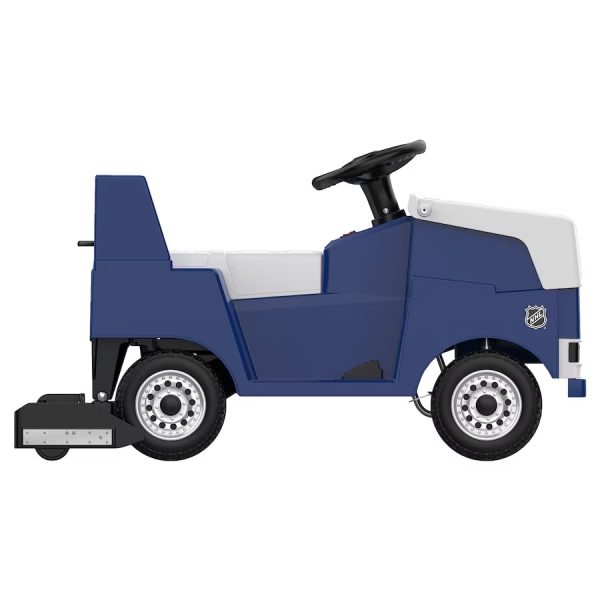 NHL Team Portable Folding Tailgate Table ($187.49): Show off your NHL fandom at your next pre-game party with this portable folding table. When fully unfolded, the face of the table boasts your favorite team's full logo. Not only is it approximately 8 feet long, but it is built with a material that resists spills and folds and unfolds in under a minute for ease.


Mariah Carey's Merry Christmas One and All! North American Tour Merch ($9.99 and up): Surprise the Lamb in your life with something extra festive! To celebrate the latest iteration of her now-annual holiday tour, Mariah Carey has dropped a special collection of her Merry Christmas One and All! Tour merch exclusively on her Amazon Music storefront. From five new graphic tees bearing the Queen of Christmas' glowing visage to a tote bag and stainless steel tumbler declaring "It's Time!," the gifts are sure to keep the holiday spirit flowing long after Mimi has wrapped her show with "All I Want For Christmas Is You."
Madonna's Celebration Tour Merch ($10 and up): Madonna had to postpone her hotly-anticipated Celebration Tour earlier this year, but if the tour's sublime merch collection is any indication, the pop icon's return to the stage will be well worth the wait when it finally arrives stateside in mid-December. Perfect for Madonna fans of every age and era, the merch drop contains bold, splashy graphics of the Material Girl's many identities throughout her four-decade career in the spotlight, including throwbacks to Blonde Ambition, The Girlie Show, The Virgin Tour and more.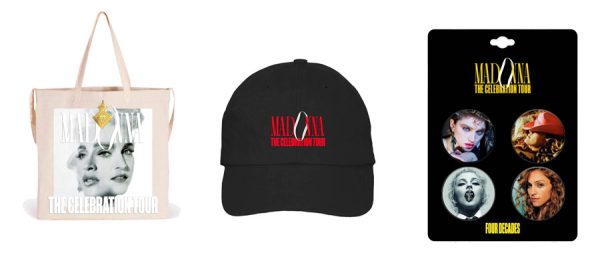 Burna Boy's I Told Them… Limited Edition Magazine ($30): Burna Boy has curated I Told Them…, an exclusive keepsake in the form of a 64-page magazine. The limited edition 'zine includes a conversation between the Afrobeats superstar and Wu Tang Clan's RZA, pages of behind-the-scenes photos from the making of the album, and more. I Told Them… also comes with a CD edition of Burna Boy's new album of the same name. Pairs perfectly with tix to Burna's 2024 I Told Them tour!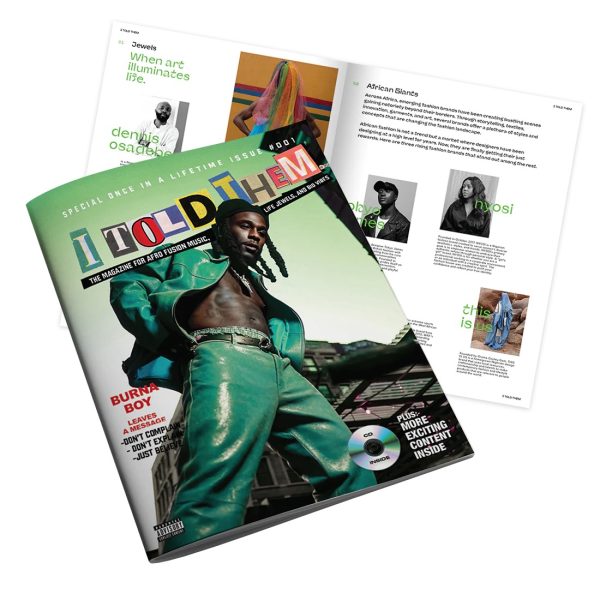 Madonna Finally Enough Love: 50 Number Ones Rainbow Edition Vinyl ($199.98): The first vinyl pressing of Madonna's career-spanning 2022 remix collection, Finally Enough Love: 50 Number Ones, sold out quickly, but Her Madgesty doubled down by releasing a new Rainbow Edition of the project earlier this year. The colorful six-LP compilation contains remixes and edits of all 50 of Madonna's No. 1s on Billboard's Dance Club Songs chart — from "Holiday" all the way to 2019's "I Don't Search I Find" — with DJs like Honey Dijon, Avicii, Axwell and Benny Benassi helping reinterpret Madonna's biggest and brightest dance floor bangers (which you can also bear witness to with Celebration Tour tix).
Green Day Dookie 30th Anniversary Color Vinyl Box Set ($134.81): Green Day sure knows how to celebrate one of the most popular rock albums of the 1990s turning 30. To honor Dookie hitting the three-decade mark, they've put together a color vinyl box set that includes 6 LPs. In addition to the original album, the box set features pressings of the band's Woodstock '94 performance, as well as rare and unreleased material. Goes perfectly with tickets to Green Day's The Saviors Tour.
Fall Out Boy Take This to Your Grave 20th Anniversary Vinyl ($24.98): The pop-rock fan on your list will be ecstatic to receive this Amazon exclusive Black Ice vinyl version of Fall Out Boy's debut album Take This to Your Grave, which celebrates its 20th anniversary in 2023. Pressed on Black Ice Vinyl, this special limited-edition issue features two demos that have never before been released. To top it off, you can get the Fall Out Boy fan on your list tickets to see them in 2024 on their So Much For (2our) Dust tour.
Briston Maroney Ultrapure Baby Pink Vinyl ($24.98): How about a pair of Briston Maroney tix and his Ultrapure album pressed on gorgeous 12" baby pink vinyl? The singer-songwriter's sophomore album was produced by two-time Grammy winner Daniel Tashian (Kacey Musgraves) and engineered by Konrad Snyder (Noah Kahan). Recorded in Nashville, the album showcases Maroney's ability to play just about every instrument.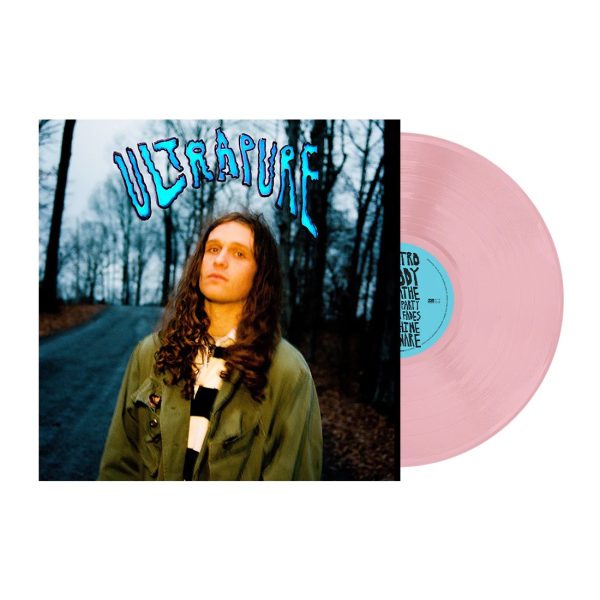 Hackney Diamonds Box Set ($53): If The Rolling Stones releasing their first new material in nearly two decades and announcing a massive 2024 tour wasn't enough, the Rock and Roll Hall of Fame band's 26th album, Hackney Diamonds, has also arrived in a packed, limited edition box set. The specially designed satin box contains the 12-track effort along with a 20-page booklet featuring lyrics and exclusive photos as well as a Hackney Diamonds t-shirt.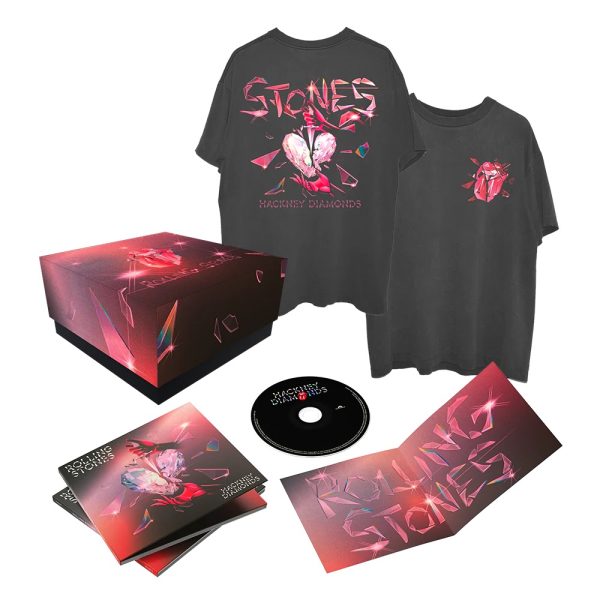 New Jersey Devils x Jetty Collection (prices vary): The New Jersey Devils have teamed up with local apparel brand Jetty for an exclusive six-piece collection of shirts and a hoodie — any of which would be perfect for the Devs fan who has already blown their merch budget for the season. Available to shop in the team's store, collaboration features graphics that capture Jetty's distinct northeast surf vibes, all while showcasing the spirit of New Jersey's sole professional sports team.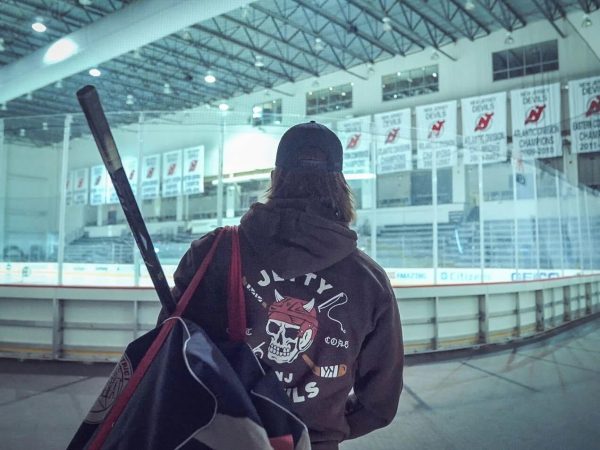 HappySocks x Disney ($7-$108): HappySocks' latest Disney collection is both comfy and colorful with Mickey, Minnie, Donald, Daisy, Goofy and Pluto featured on a wide variety of funky yet cozy fabrics. Available in both holiday gift boxes and individual pairs, the designs are perfect for big and little feet alike. They also happen to be a great gift to keep the whole family cozy while seeing Disney on Ice!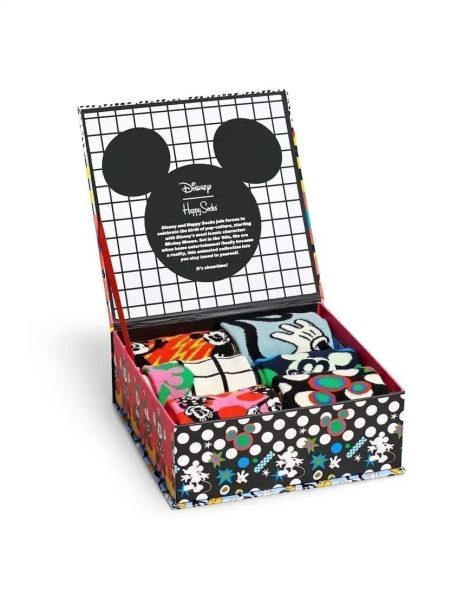 r.e.m. beauty limited-edition holiday collection ($14-$42): Looking for a gift they won't say "thank you, next" to? The holiglitch holiday collection from Ariana Grande's r.e.m. beauty is the perfect present for any pop and beauty fan in your life. This limited-edition collection features three unique gift sets: the pixel-iced mini plumping lip gloss set, the galactic frost metallic eye makeup set, and the naughty and iced face and blush set. The products are easy to use and flattering for all skin tones.
Haus Labs by Lady Gaga ($24-$49): Have the Lady Gaga fan on your list feeling and looking as good as the Grammy-winning pop icon sounds with Gaga's Haus Labs line of clean, cruelty-free cosmetic products. We think the Atomic Shake Lip Lacquer Duo, the Mini PHD Hybrid Lip Oil Trio, and the Eye Library Eyeshadow Palette will make perfect stocking stuffers.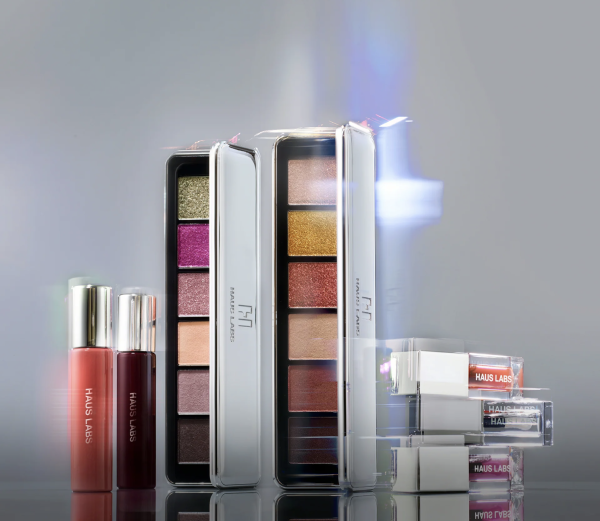 Selena Gomez's Rare Beauty ($11-$60): What better way to tell that special someone on your list that you think they're special than with beauty products from Rare Beauty — makeup that's "made to feel good in." Founded by Selena Gomez, Rare Beauty is about "breaking down unrealistic standards of perfection," according to the brand's website. The Sincerely Me Mini Eye Essentials and Kind Words Lip Set would make great stocking stuffers.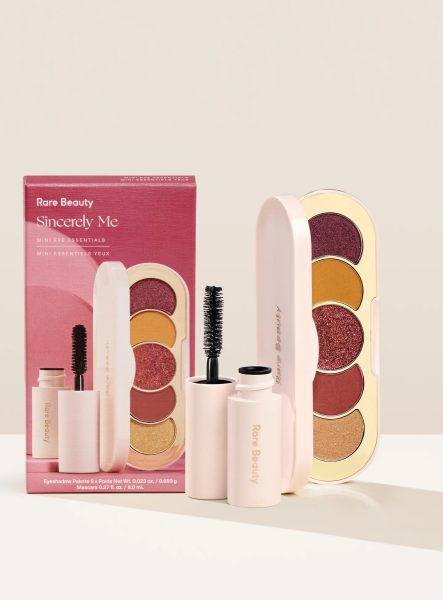 Dr.Jart+ x ENHYPEN ($24.50-$37.80): Impress your closest member of the ENGENE fandom with an offering from South Korean skincare brand Dr.Jart+, which announced the seven-piece K-pop group ENHYPEN as its first global ambassador in October. Check out their products and more from the campaign here.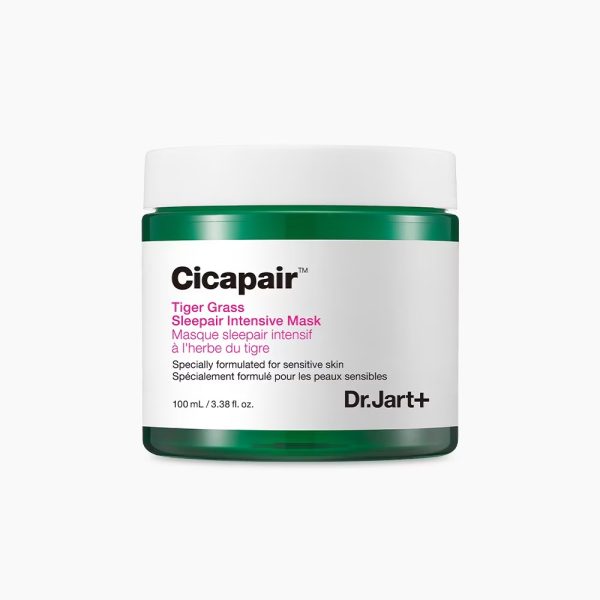 Arlo Parks – The Magic Border ($19.67): English singer-songwriter Arlo Parks further establishes herself as one of the brightest rising talents with her debut book, The Magic Border. The 80-page collection contains 20 original poems while also serving as a written accompaniment to her 2023 album, My Soft Machine. By separating the musical setting from her songwriting craft, The Magic Border reveals the full power of Parks' pen.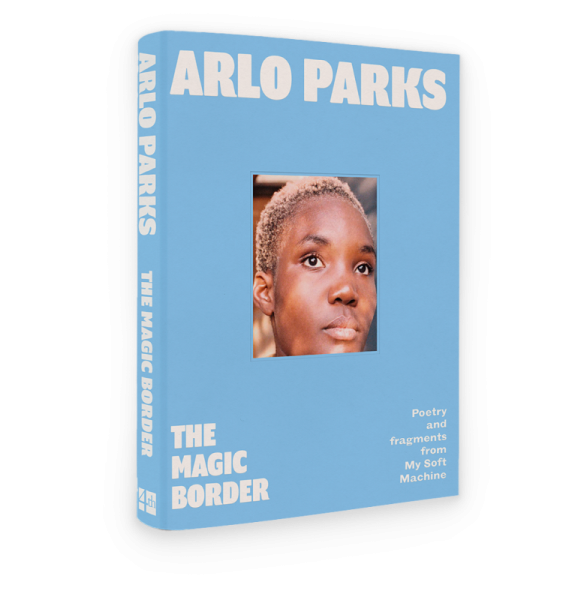 Reba McEntire – Not That Fancy ($20.81): Reba McEntire continues to prove she can do it all with her latest book, Not That Fancy: Simple Lessons on Living, Loving, Eating, and Dusting Off Your Boots. The collection showcases the many skills of the Grammy-winning singer, songwriter and actor with its archive of personal anecdotes, photos, lifestyle tips and over 60 recipes. Even the book's title twists one of The Voice coach's biggest hits to confirm that her new release is perfect for everyone.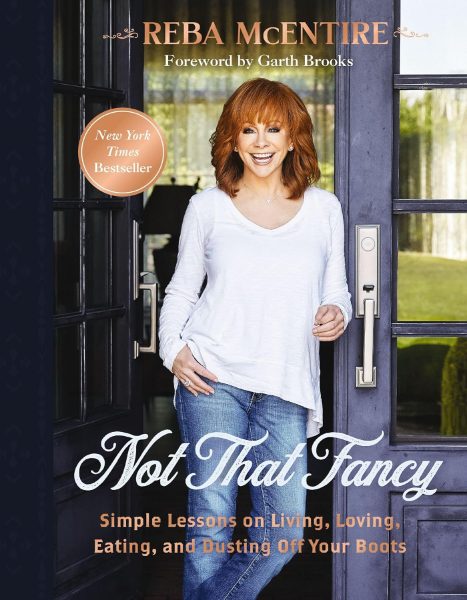 Dave Grohl – Storyteller ($20.16): Not many modern rock stars have lived as interesting of a life as Dave Grohl. Follow along with the paperback edition of Grohl's bestseller Storyteller as he tells his best stories, from dropping out of high school to drum for Scream, joining Nirvana at just 21, starting the Foo Fighters, and everything in between.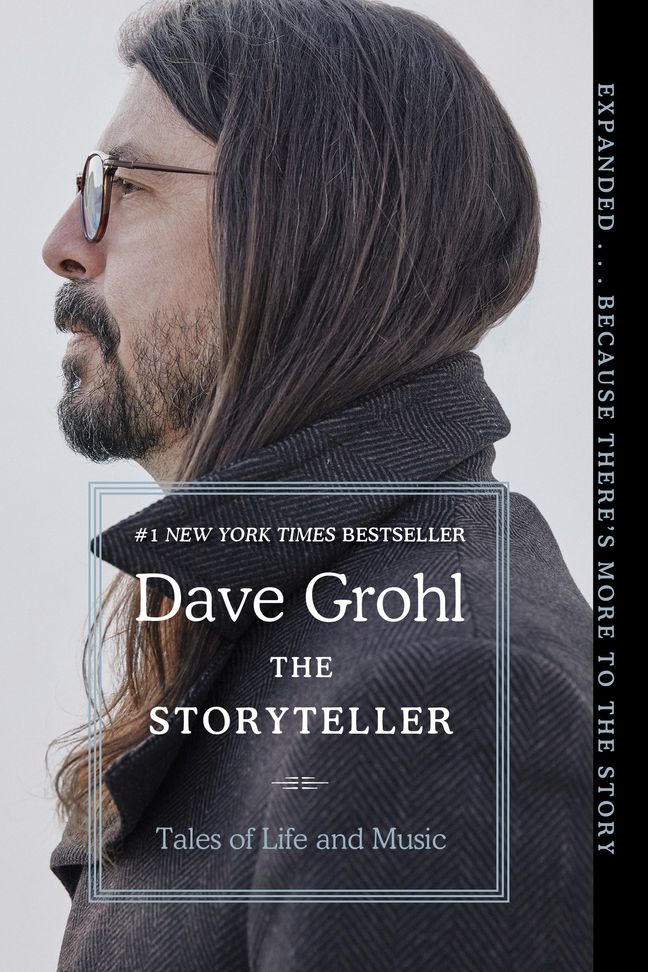 Clear Plastic, Vinyl or PVC Bags ($9.99): With many large stadiums and arenas having restrictions in place when it comes to what type of bags and purses fans can bring in, a clear plastic, vinyl or PVC bag is the perfect gift idea for the person on your list who's always at a concert or sporting event. As a bonus, clear bags make it easy to find your car keys at the end of the night. Most policies state that a stadium-approved bag should not exceed 12″ x 6″ x 12", but it's a good idea to check local venues to be sure.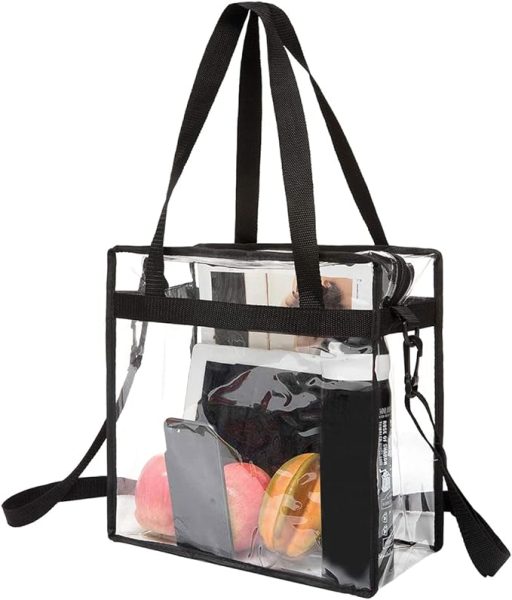 Good Earplugs ($21.71): Earplugs are the gift that keeps on giving for any audiophile. Not only do Vibes High-Fidelity Earplugs provide relief for noise sensitivity, they also offer long-term benefits by providing hearing protection at all live, loud events for years to come. With size-adjustable earplugs and a hard portable case for travel, Vibes eargplugs make for a seamless addition to any concert-going experience.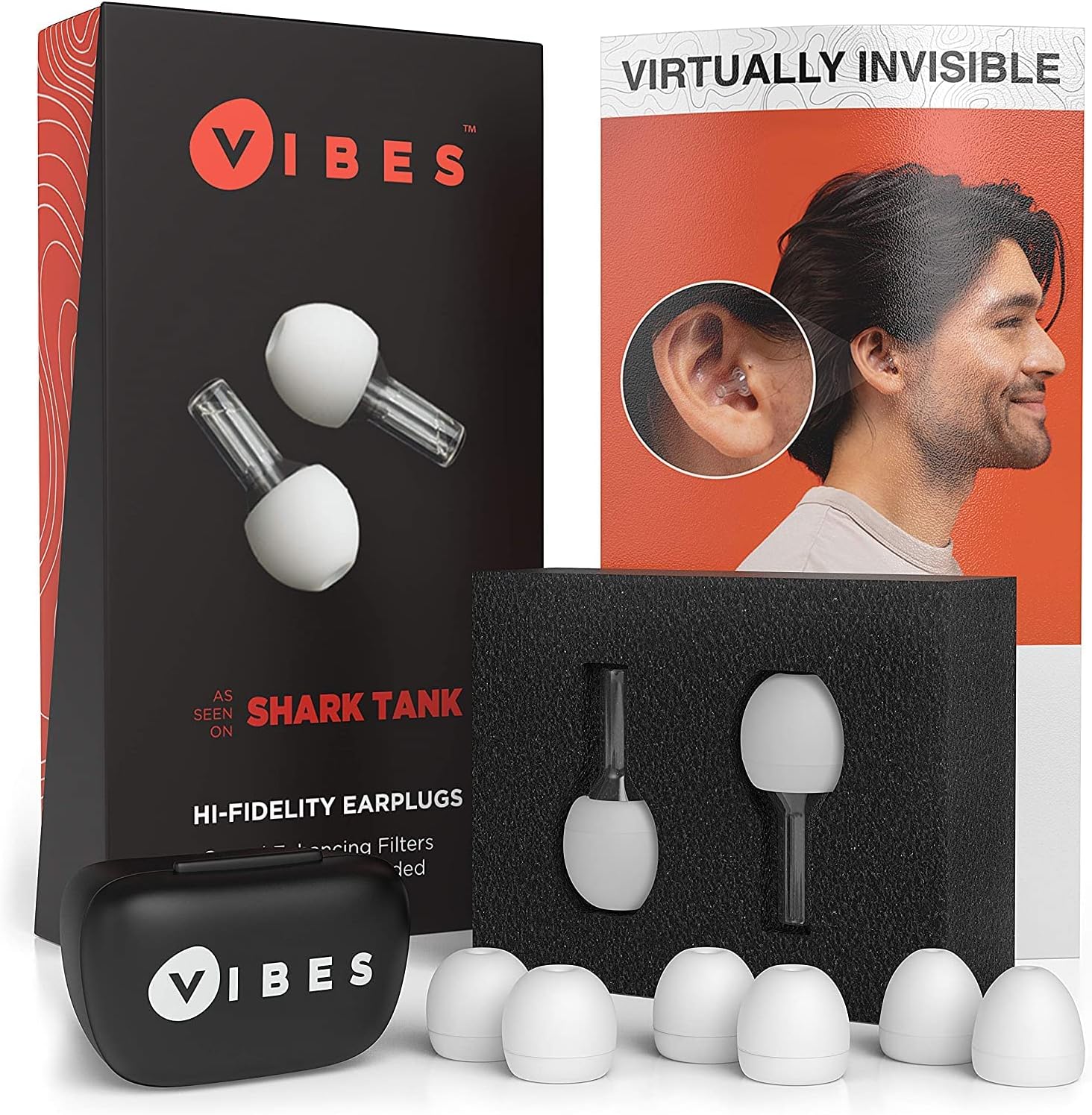 Ray-Ban Meta Smart Sunglasses ($329): The future has never looked more fashionable. The Ray-Ban Meta smart glasses are hi-tech wearables that feature the brand's classic design, including the timeless Wayfarer style. Complete with dual HD cameras, microphones, and barely noticeable open-ear speakers, you can take calls on them and even connect to Spotify to hear your favorite music. Best of all: they allow for hands-free photo and video capture, making them an ideal concert or sporting event accessory.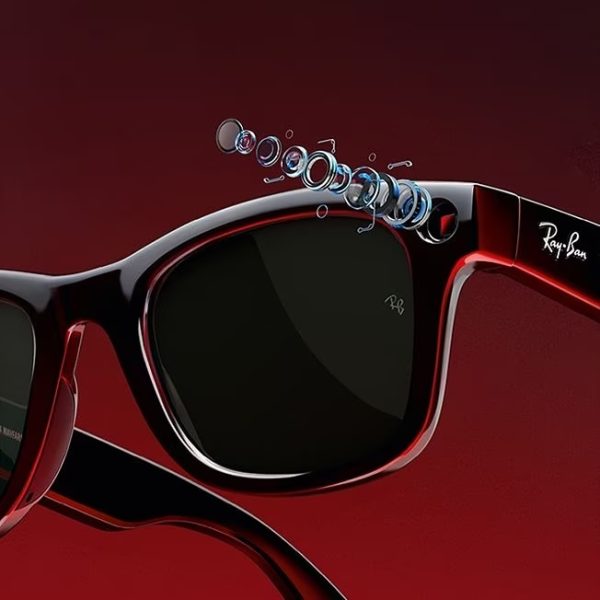 Portable Charger ($16.99): The best way for a fan to relive the memories they make at live events is to have photos and videos to look back on. That's why one of the most important things any sports or music fan knows is to go to the event with a fully charged phone. Or, better yet, they can charge their phone at the event with a portable charger — the perfect gift for the person on your list who's always at a concert or a game. The Anker Advantage portable charger provides up to 3.5 hours for iPhones and 2.5 hours for Galaxy phones.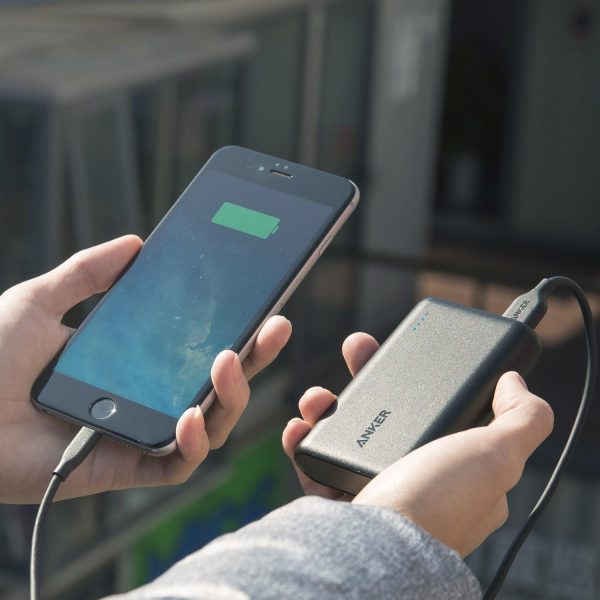 YETI Blanket ($200): No one likes to sit on the cold grass for an entire concert or festival. Keep the music fans on your list warm and comfortable with the YETI Lowlands Blanket — the perfect all-terrain blanket for outdoor music adventures. It features a durable, waterproof Hydrobarrier layer and repels dirt and pet hair. It's also machine washable.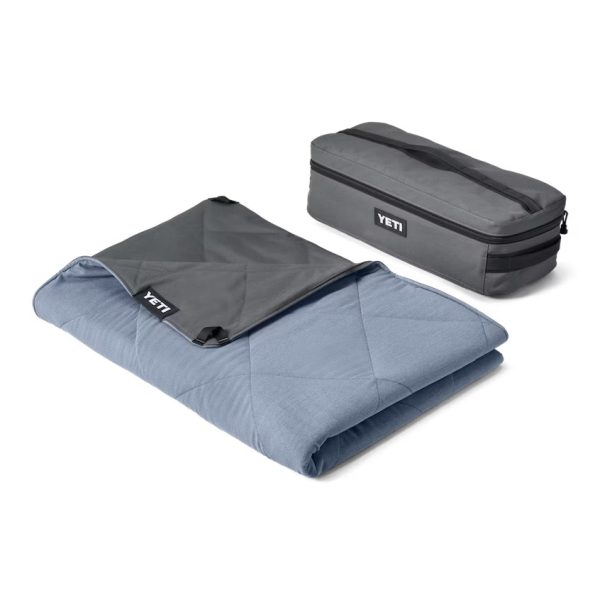 YETI Roadie 24 Cooler ($250): For the No. 1 tailgater in your life — or the outdoor enthusiast — the YETI Roadie 24 Cooler is essential. This compact cooler can keep 18 cans cold for days and accommodate wine bottles, making it perfect for the stadium, road trips and outdoor adventures. YETI also says this thing is "virtually indestructible," so revelry before the game is definitely encouraged. Pair it with tickets to an upcoming game, available at the Official Ticket Marketplace of the NFL.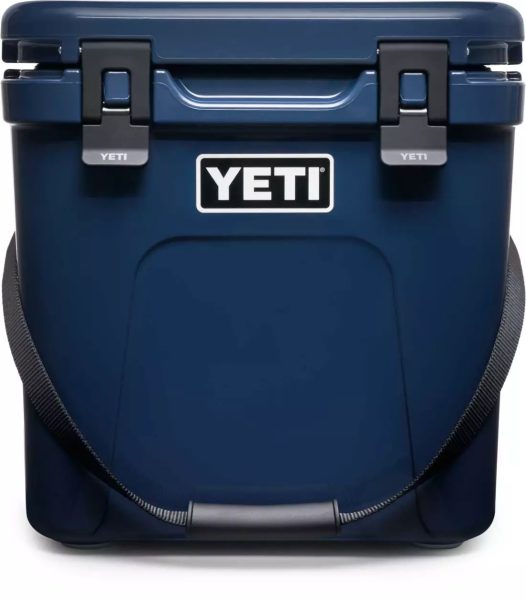 Blundstone 566 Thermal Chelsea Boots ($249.95): The sports fan on your list may appear to have all of the merch they could ever need, but there's one more chance to make sure they're fully covered from head to literal toe. A pair of thermal Blundstones in a classic Chelsea silhouette will keep them warm during the chilliest outdoor games (hint: the NHL Stadium Series and Winter Classic are both around the corner), and they're waterproof to boot (sorry).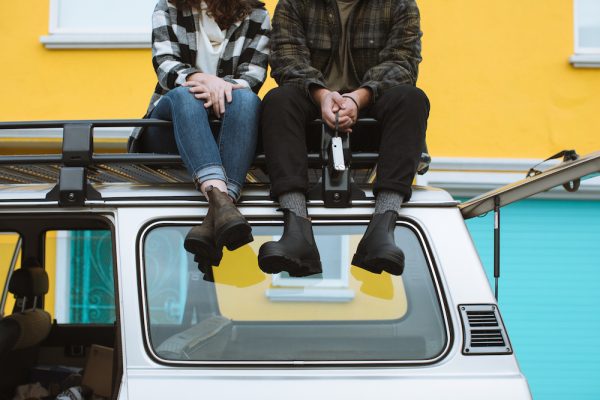 Fender x Tom DeLonge ($8.99-$1,299.99): With the Tom DeLonge collection, Fender is providing the perfect gift for blink-182 fans at every price point. Just in time for the band's massive reunion tour, bask in the power of the Tom DeLonge Stratocaster® — diehard fans will remember the original run back in the day — and don't forget the coordinating straps. You can also grab a pack of six Tom DeLonge 351 Celluloid Picks, which make for a perfect stocking stuffer. See the whole collection here.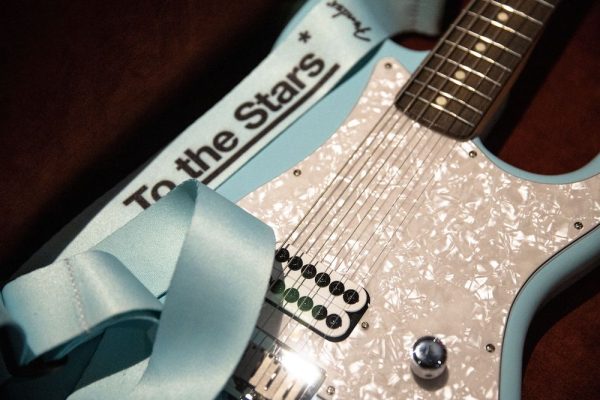 Sony LinkBuds S x Olivia Rodrigo Truly Wireless Earbuds ($179.99): Before they sing their heart out on her GUTS world tour, the Olivia Rodrigo fan on your list can listen to her music like Olivia with these custom Sony wireless earbuds. Designed in collaboration with the Grammy-winning artist, these earbuds come in Rodrigo's signature Violet and include two custom EQs tuned by Rodrigo and her producer for the best listening experience of her albums GUTS and SOUR.
Bose SoundLink Flex Bluetooth Speaker ($119): The Bose SoundLink Flex Bluetooth Speaker is the perfect gift for the friend looking for high-quality sound on the go. Whether they're traveling, working out to Doja Cat, or simply relaxing at home, this portable speaker will deliver impressive audio performance. It's also water-resistant, making for a great beach buddy.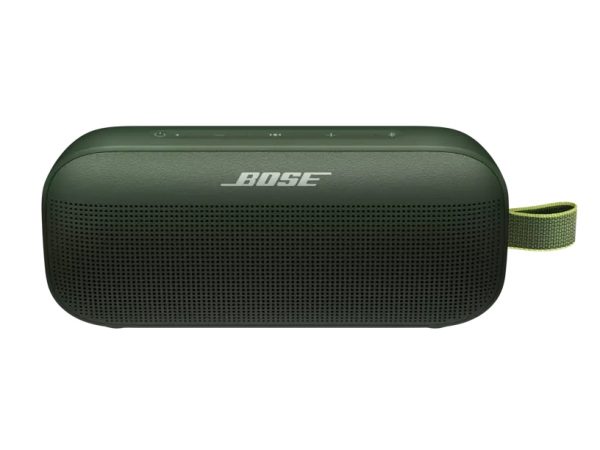 Bowers & Wilkins Zeppelin McLaren Edition ($899): The audiophile in your life will be duly impressed by the new Zeppelin McLaren Edition wireless speaker — a stunning option that combines the iconic design and sound expertise of B&W with the luxury and performance of McLaren Automotive. In other words, it's a recipe for impeccable sound with no driver's license needed. If their home setup is already perfect, the Bowers & Wilkins PX7 S2e headphones are also sure to impress your most Hi-Fi friend or relative.
Bose QuietComfort Ultra Headphones ($379): Is the Bad Bunny diehard in your family blasting Nadie Sabe Lo Que Va a Pasar Mañana over and over while they wait to catch him on tour next year? The rapper won't sound better than through a pair of Bose's new QuietComfort Ultra Headphones, which offer an unparalleled listening experience. With crystal-clear sound quality, noise cancellation technology and a long-lasting battery, these headphones are a smart choice.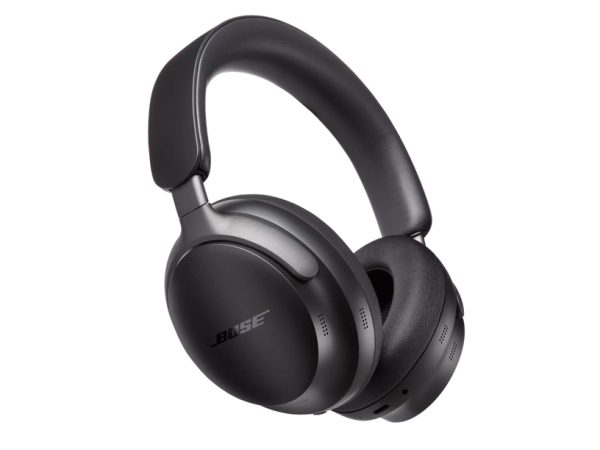 Audio-Technica AT-LP60X-BK Fully Automatic Bluetooth Belt-Drive Stereo Turntable ($179): If you've got a music and vinyl enthusiast to shop for this year, an Audio-Technica turntable is the ultimate gift. Give them the ability to spin all their favorite records with this fully automatic belt-drive stereo turntable that features two speeds — 33 1/3 and 45 RPM — a redesigned tonearm base and headshell for improved tracking and reduced resonance, and it's also Bluetooth-compatible.

Green Day Coffee Bundle ($40.45): For the coffee lover-slash-Green Day fan, tickets to the band's 2024 Saviors Tour and a Ground Coffee Mix Bundle from their brand Oakland Coffee Company is a winning combo. This bundle includes two bags of the Atomic Garden blend and one bag of the Father of All Dark Roasts blend, offering both a variety of flavors and album pun names.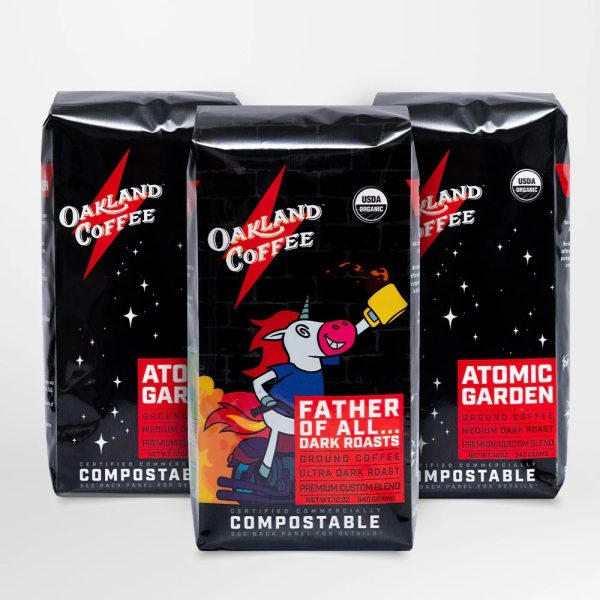 Bright Lights, Big Bourbon (prices vary): For the whiskey-loving Mets fan, pick up a bottle of the limited edition Hudson New York Straight Bourbon Whiskey Mets Edition. This unique collaboration between Hudson Whiskey and the New York Mets offers a one-of-a-kind bottling of Hudson's Bright Lights, Big Bourbon. With its rich flavor profile and special edition packaging, this limited edition bourbon is a standout gift choice.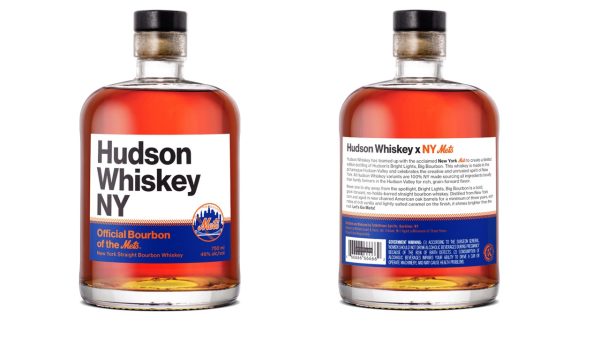 Questlove's Boozy Advent Calendar ($225): Questlove and The Balvenie Single Malt Scotch Whisky have collaborated once more to launch The Craft of Holiday Entertaining, a special advent calendar that will undoubtedly enhance any home bar this festive season. Ideal for hosts and whisky aficionados, the collab contains 12 premium items, including a limited-edition deck of Quest for Craft playing cards, Glencairn tasting glasses, bespoke holiday chocolates, and a QR code to redeem a bottle of The Balvenie DoubleWood 12 via Thirstie and/or Caskers. Pairs nicely with a pair of tix to The Roots' last shows of 2023.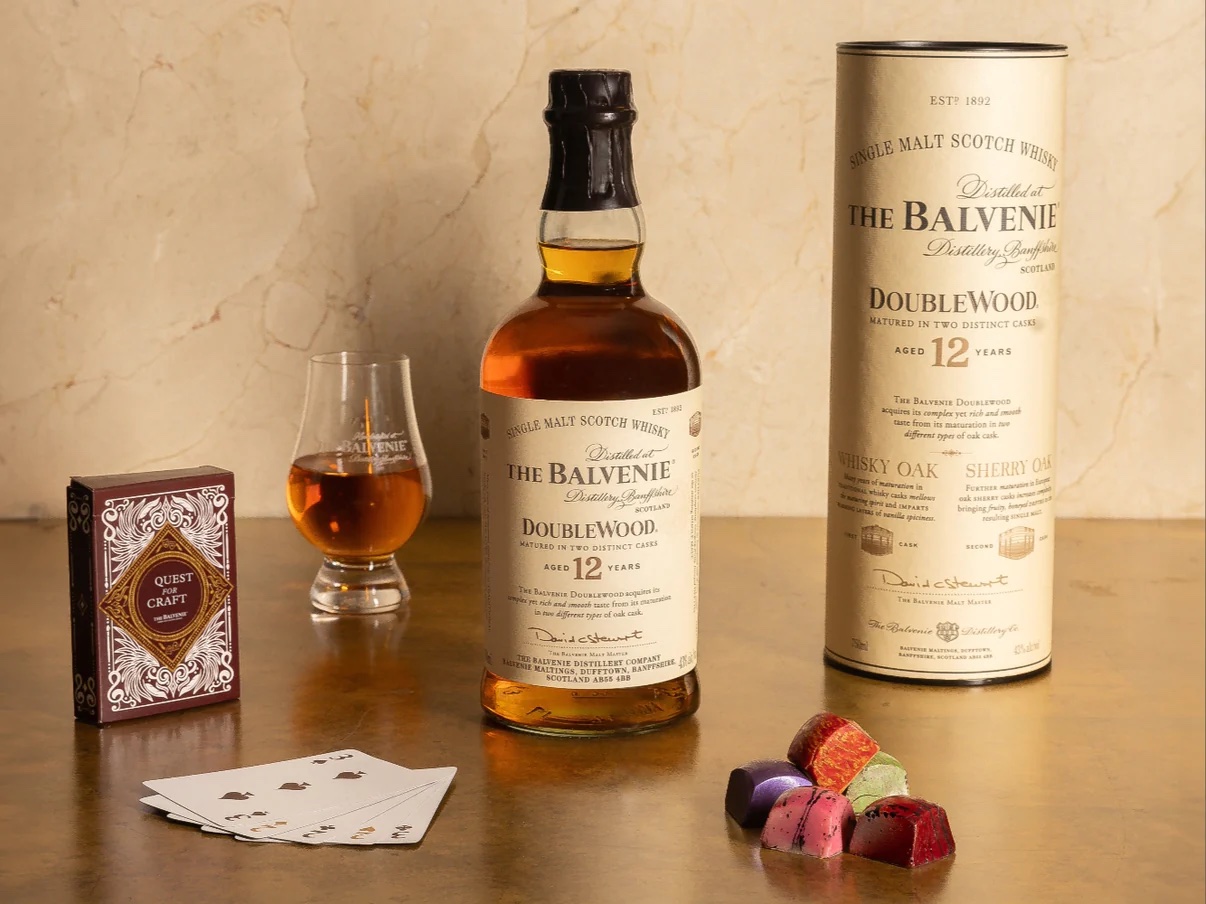 Metallica: BLACKENED American Whiskey (prices vary): Metallica's whiskey should be near the top of any metalhead's wishlist. It's a premium bourbon-rye blend, finished in brandy casks and subjected to a unique sonic-enhancement process called BLACK NOISE™ (yes, really). They even offer a special blend called Rye The Lightning. Grab a bottle for yourself — we won't tell.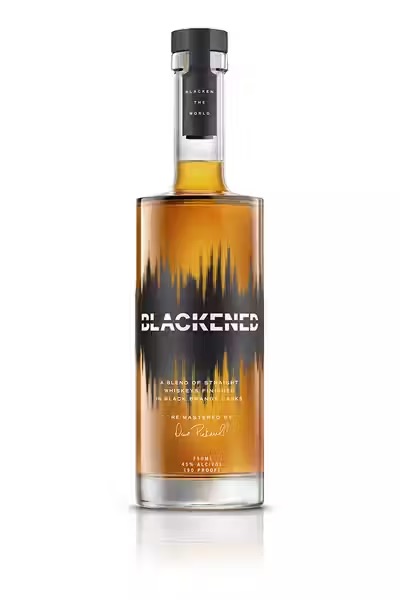 Glenfiddich Whisky-Infused Macarons ($68): Yes, you read that right — the Glenfiddich x Thierry Atlan Grand Cru Scotch whisky-infused macarons might just be the most genius boozy dessert invention of all time. This collab between the iconic distillery Glenfiddich and French confectioner Thierry Atlan would be perfect for dad — he may even share them when you all gather 'round to watch NBA on Christmas Day.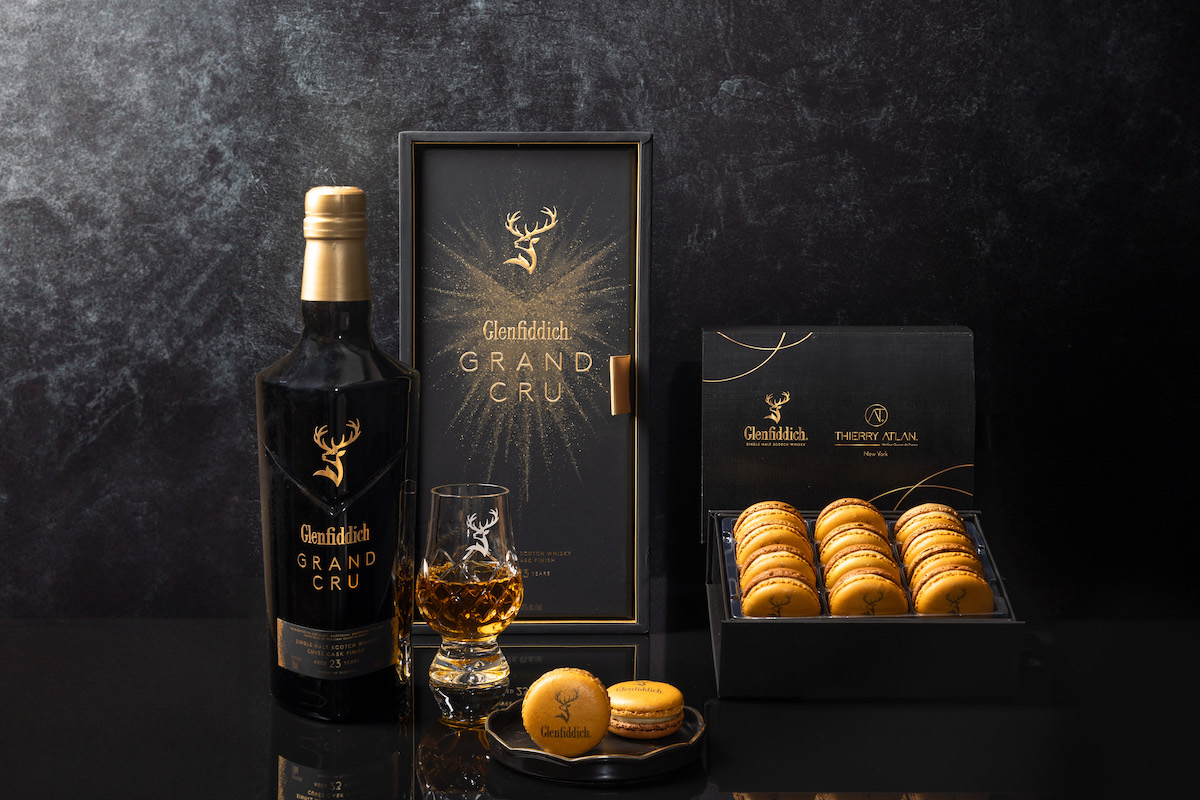 NFL's Terry Bradshaw Kentucky Straight Bourbon Whiskey (prices vary): Four Super Bowl championships in the NFL, a successful post-playing career as a beloved television personality and an award-winning bourbon whiskey prove that Terry Bradshaw knows exactly how to pick his spots. Football fans and whiskey connoisseurs alike will enjoy Terry Bradshaw Kentucky Straight Bourbon Whiskey, which lands at 51.9 percent ABV in honor of the legendary Pittsburgh Steelers quarterback's career passing percentage.
Jimmy Butler's BIGFACE | ONYX Coffee ($200): Jimmy Butler isn't just an NBA star: he's also a coffee enthusiast. When the COVID-19 pandemic forced the NBA to host its playoffs in a "bubble" setting in 2020, Butler brought his French press with him and sold cups of coffee to his teammates out of his room. The hobby has paid off for Butler. Three years later, thanks to a partnership with ONYX Coffee, anyone can order this luxe coffee that Butler has helped hand-select.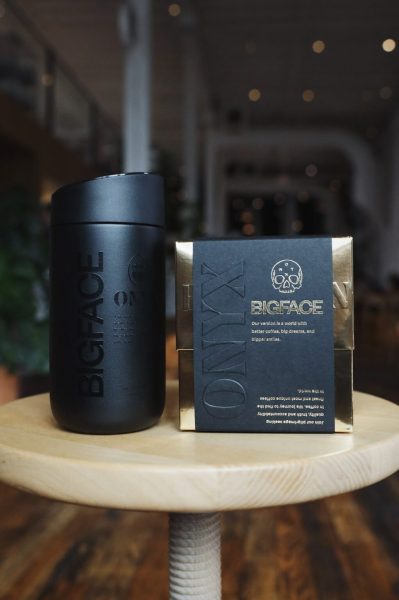 LeBron James' Lobos 1707 Tequila (prices vary): A bottle of Lobos 1707 tequila serves as a gift of championship caliber, with backing from Los Angeles Lakers star LeBron James and accolades from the likes of International Wine & Spirits, the SIP Awards and Ultimate Spirits Challenge. Founded in 2020, the Mexican-harvested tequila and mezcal brand has expanded to four main varieties including Joven, Resposado and Extra Añejo as well as the Mezcal Artesanal.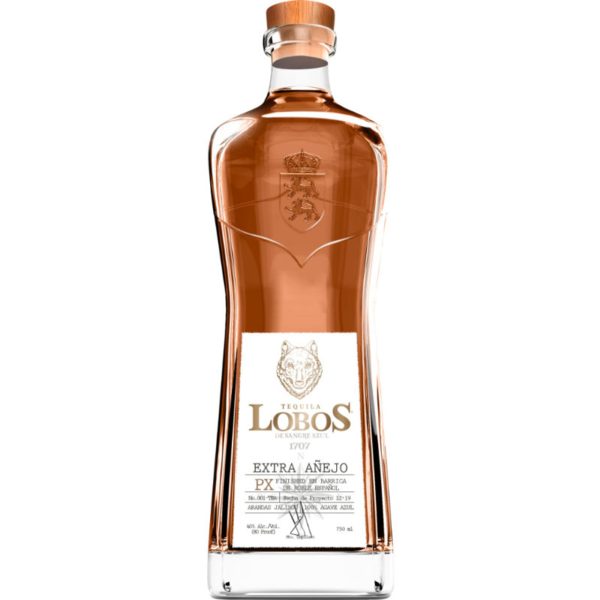 XOBC Cellars (prices vary): When you gift the music fan on your list a bottle of wine from Brandi Carlile's XOBC Cellars, you're helping them make a difference by raising a glass. You can grab the Grammy winner's wine by the bottle (we recommend the Proud Sparkling Rosé), or put them on the waitlist to become a Collector. Proceeds from Carlile's XOBC Cellars benefit her Looking Out Foundation, which supports social justice and humanitarian causes across the U.S. and globally.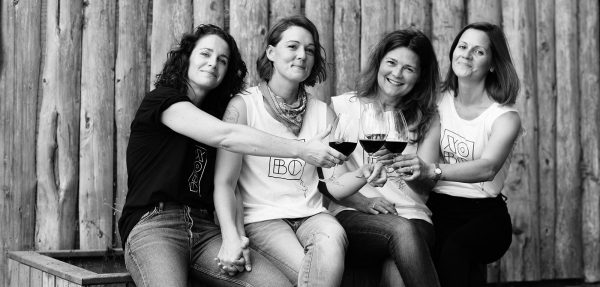 Don Londrés Blanco Tequila by Dre London (prices vary): Don Londrés, the manager for Grammy-nominated rapper and singer-songwriter Post Malone, has developed his very own brand of tequila and it's making us fall apart… in a good way. Don Londrés tequila was made in collaboration with Francisco Gonzalez, whose family is responsible for the first-ever premium tequila.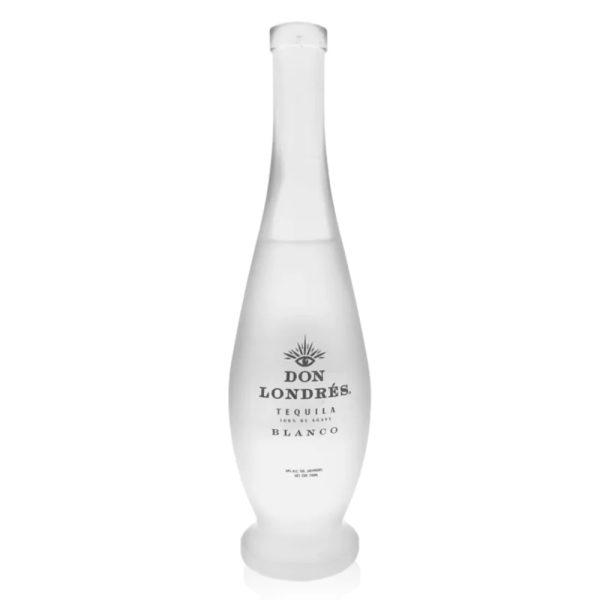 Tags