Exclusive Video Interview: FOXTRAX Talk About Their Roots And 'The Cabin'
Watch FOXTRAX Video Interview
Anthemic jams are in FOXTRAX's bones. Regardless of whether the Long Island-bred trio is channeling stadium-ready alt. rock or folksy vibes, the upstart rockers explode into a fervent, upbeat chorus. And, while they've just released just one EP called The Cabin, the Ticketmaster New Music Favorite ❤️ are already on a roll. Now based in Los Angeles, FOXTRAX have been a regular on SiriusXM's Alt. Nation with their single "Underwater," they'll be an official showcase artist at South by Southwest 2017 — and things are continuing to look up.
The trio — Ben Schneid (vocals, guitar) and brothers Jon Stenz (drums) and Jared Stenz (bass) — officially began just last year after graduating college and moving to New York City. And it wasn't entirely smooth sailing.
"We played our first show at this place called Cameo Gallery in Brooklyn," says Jared Stenz in Ticketmaster Insider's exclusive video interview with the band. "I don't think it exists anymore. I'm pretty sure they closed it down. But let me tell you, fine folks out there, we were not that good. It was fun, but uh, we just weren't that great."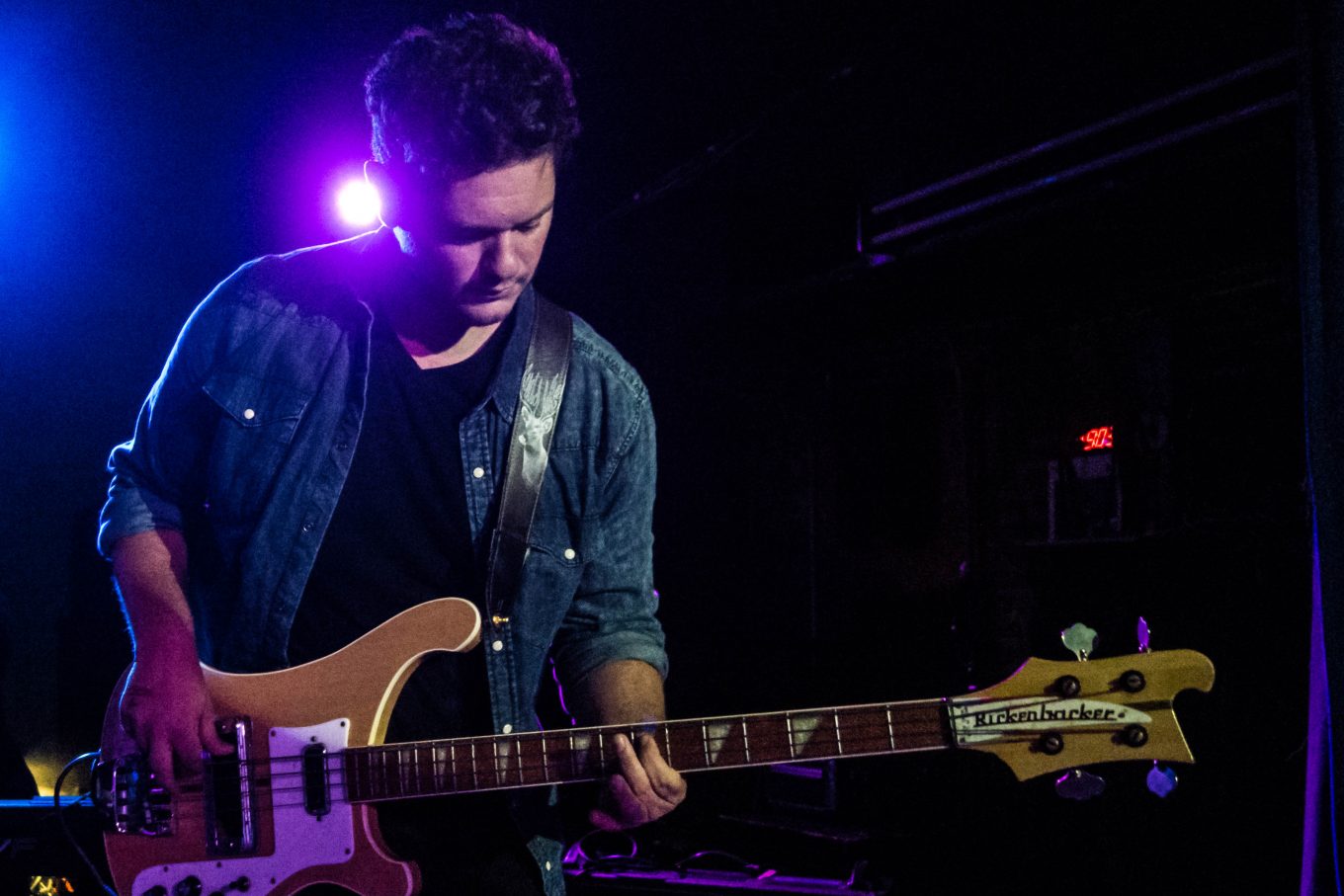 The childhood friends from Oceanside, N.Y. persevered, eventually deciding to record their debut in a cabin in North Carolina. Schneid remembers that they were hanging in their little studio when they first decided to take the trip to the Appalachian Mountains. "We were just talking about how sick it would be to get out of our own town and our own little world and go escape for a minute. We didn't really think twice about it. We just kind of went for it."
FOXTRAX did eventually perfect their live show, too. Before moving to L.A. at the end of 2015, the group played shows at iconic New York City clubs like The Bitter End and Mercury Lounge, the Lower East Side venue that helped break The Strokes and the Yeah Yeah Yeahs. They returned to the Mercury Lounge this summer for a spirited sold-out EP launch show, which is memorialized in video below.
FOXTRAX then decamped to the West Coast, where they reveled in the sun and met producer Ben Roulston. The English producer, who has worked with Florence + the Machine, Noel Gallagher and even Nas, was quickly sold after hearing demos of The Cabin. Just a few months later, FOXTRAX had a professionally-recorded EP. Not too shabby for three dudes who began a band last year.
The Cabin is packed with promise, despite being only five songs and 17 minutes long. It begins with a bang: the glittery opening riffs on "Go It Alone" lead into an empowering alt. rock jam. "Dark Of The Night," a breathy track, channels melodic indie rock ala Death Cab For Cutie before bursting into a foot-stomping rocker. "On The Run" has a Southern rock tinge to it that bears a resemblance to Kings of Leon. And the closer "I'll Be Back For You" is a heartfelt folk rocker that showcases the softer side of the band.
But it's the second track called "Underwater," an upbeat-yet-introspective tune, which has pushed the band to bigger success. "I just can't sit here and wonder," sings Schneid. "Waiting on the sun in the summer." And then comes a crescendo into an explosive, sing-along chorus. It's the sort of song that just begs to be played while driving down the highway on a sunny day.
The video for "Underwater," which depicts Schneid running in the desert in search of his band mates, is also a must-watch. The front man relentlessly searches, finding nothing but mirages of a huge soda bottle and an angelic woman, until he comes across the ultimate brain blunder: seeing himself singing with the band but not being able to get to them.
It's an impressive debut, but the guys aren't taking a break anytime soon. They each have dreams of collaborating with major music stars: for Schneid, it's R&B mastermind D'Angelo; for Jared Stenz, it's Bruce Springsteen ("I think a lot of our inspiration comes from that style of music," he says). And they're bound to catch more ears — and lots of opportunities — at SXSW 2017.
FOXTRAX are poised to take rock clubs across the country by storm in the near future, that's for sure. In the meantime, watch the three longtime friends hang and chat about their favorite spots in Long Island, what it was like to move to L.A. — and a very animated answer on what their most used emoji is. (Hint: It's definitely not a smiley face.)
Watch FOXTRAX's recent Ticketmaster Music On The Roof Performance Video
Tags
You Might Like
Watch an intimate performance with the rising singer-songwriter.
Our partners at Ones to Watch invited Greyson Chance to perform live. It's a must-watch.
Our partners at Ones to Watch invited Carlie Hanson to perform live. Watch it here.