Fan Art Friday with Broadway's Hit Musical "Hamilton"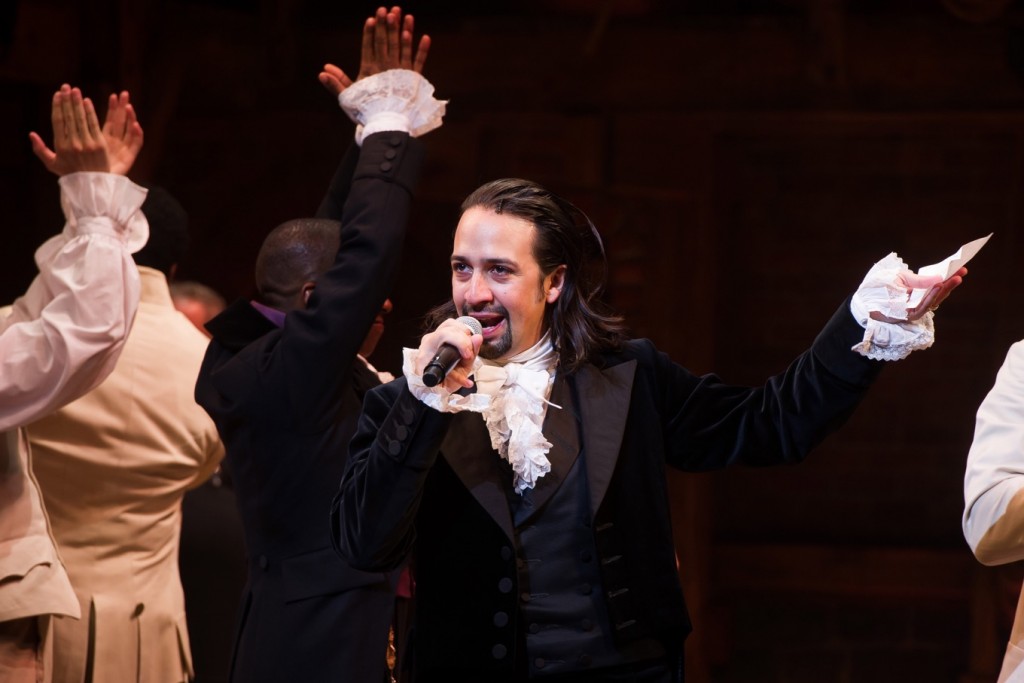 The musical phenomenon, Hamilton is sweeping the country with its refreshing take on the story of one of America's youngest Founding Fathers, our country's first Treasury Secretary, and the head on the United States ten-dollar bill ($10). Its creator, writer and lead actor, Lin-Manuel Miranda, depicts the historical accounts of Alexander Hamilton through a modern day lens; using the raw energy and prose of urban, contemporary rap and hip hop as its foundation.
The Grammy award winning production is, well, revolutionary — in more ways than one. Chalk full of everything from rap battled debates to marvelously choreographed hip hop dance routines, never before has theater seen something quite like this. Historians, critics, and casual Broadway goers alike agree that Hamilton is a hit. It's no wonder that fans from all over are re-imagining the show through their own eyes in the form of some incredible fan art. Check out all of these amazing artistic tributes to Broadway's newest smash hit in this week's #FanArtFriday down below:
Meet the Hamiltons! They're all there and looking cuter than ever, thanks to @sakuradrawing.
---
Found time this weekend to draw some fan art for the amazing #Hamilton musical. @Lin_Manuel @HamiltonMusical pic.twitter.com/ZxzKRUhIFg

— Joe Bowen (@joebowen) March 7, 2016
@JoeBowen brings us another awesome cartoon depiction of a beautiful scene from the play.
---
more like the Schuyler BABES am I right. @HamiltonMusical @Lin_Manuel pic.twitter.com/bWjcZsKtmi

— Arielle Jovellanos ✨ (@joviellety) October 5, 2015
Shuyler Babes, indeed! And this babe, @Joviellety, definitely put in the work to show it ;).
---
Great color and line work of the great Hamilton by maskedfangirl.tumblr.com; so vibrant and powerful.
---
Totally agree with Christinawaldsketches.tumblr.com on this one. The soundtrack DEFINITELY needs a warning label for its extremely potent addictive qualities. But so does your artwork!
---
If you are lucky enough to be in New York or surrounding areas in 2016 and want to catch the critically acclaimed musical live in person, head over to Ticketmaster for a full list of show times.
Tags
You Might Like
There's truly nothing quite like the holiday season in New York City. As the weather gets colder, the city somehow manages to get cozier and brighter, filled...
Broadway is having a serious moment right now—perennial faves like The Lion King at the Minskoff Theatre, Wicked at the Gershwin Theatre, or Hamilton at the ...
All the must-see onstage productions of 2020.