10 Tweens Who Hit the Big Time (and What They're Up To this Summer)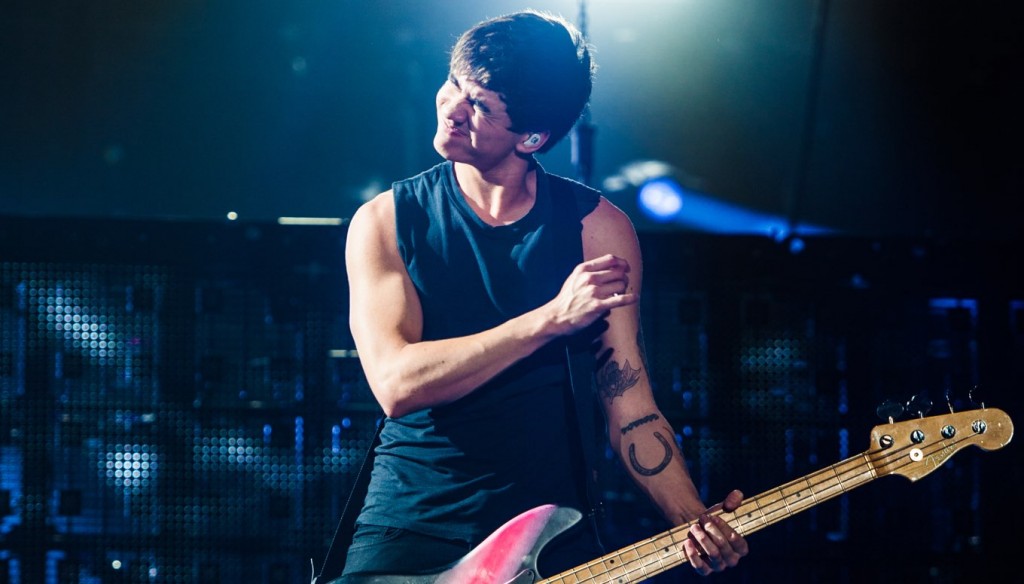 Child stars are nothing new (Mozart, anyone?), but thanks to social media and a generation of internet-savvy young fans, more tweens than ever are rocketing to stardom — and redefining what it means to be young and famous.
Far from keeping a low profile, these young movers and shakers are outspoken, prolific, and busy as heck. Whether they're slaying on tour or soaking up the rays at festivals with their friends, these ten stars who became famous as tweens — and are finding continued fame in their teens and beyond — definitely know how to make the most of their success. Learn more about their paths to fame – and what they've been up to this summer.
1. Becky G
Fresh-faced pop sensation Becky G began posting YouTube videos of herself singing over popular hip hop tracks in 2011. Legendary producer Dr. Luke soon caught on and signed her to his label. The rest is history. This summer Becky G attended Lollapalooza with friends, and has been busy prepping for her tour with J Balvin.
---
2. Sarah Hyland
Hyland began acting at the tender age of five, but her big break came in 2009 when she was cast as Haley Dunphy on the hit ABC sitcom Modern Family. When she's not in front of the camera, Dunphy likes to soak up the culture in sunny LA – earlier this week she headed out to see her pal and co-star Jesse Tyler Ferguson in Spamalot at the Hollywood Bowl.
---
3. Tyler Posey
The Teen Wolf star has been acting for more than a decade, but he also manages to find time for his other passion: music. Posey made his live debut with his band Disappearing Jamie in 2012 at the infamous Roxy on LA's Sunset Strip. In addition to acting and performing, Posey has kept busy this summer rocking out to Metallica at the X Games and presenting alongside pal Bella Thorne at the MTV Fandom Awards.
---
4. Bella Thorne
Actress and singer Bella Thorne scored her first film role at age six, and it's been a steady rise since then. When she's not busy wowing on screen and in the studio, the former My Own Worst Enemy and Shake It Up star likes to beat the summer heat at the lake with her besties.
---
5. Zendaya
This Disney star turned pop princess has been working with legendary hip hop producer Timbaland on her highly anticipated sophomore album, due out later this year. As if that wasn't enough, the uber-stylish singer also recently launched her very own shoe line Sole of Daya.
---
Austin Mahone knows the power of social media better than anyone – the fresh-faced performer leveraged YouTube, Twitter, and even Skype to gain an audience for his considerable singing and acting talents, becoming a teen pop sensation in the process. He's got great taste in music to boot – here he is backstage recently with Dave Matthews after one of Matthews' concerts.
---
In just a few short years, the Biebs rose from being a Canadian kid posting videos of himself singing on YouTube to being named the third-most powerful celebrity in the world by Forbes magazine. Since then he's worked with heavyweights like Drake and Nicki Minaj, toured the world several times over, and amassed one of the most loyal fanbases in entertainment. It's been a busy year for Bieber – he's been shaking up the music festival scene, slaying on stage with Jack Ü at Ultra Music Festival and HARD Summer with their hit song "Where Are Ü Now". And he's been teasing #Beliebers with a mysterious countdown, What Do You Mean?. I guess we'll see what happens on Aug 28!
---
8. Cody Simpson
Following similar trajectories made by Mahone and Beiber, Australian singer Cody Simpson translated YouTube views to international stardom after his homemade videos attracted the eye of label execs in 2009. Since then he's matured from pre-teen pop hopeful to bona fide Top 40 sensation. He's got a big heart too – he recently took some time out of his busy schedule to perform at the Special Olympics.
---
9. Calum Hood
It's been a quick rise to fame for the boyish 5 Seconds of Summer bassist, but he's wearing it well. Here he is hyping up a massive crowd last month in Mountain View, CA.
---
10. Lorde
The New Zealand singer was barely 16 when her debut single "Royals" blew up charts around the world, catapulting her to household name status overnight. Since then she's consistently impressed with both her pipes and her poise – recently she joined Taylor Swift on stage in Washington D.C. to deliver a showstopping rendition of her breakout hit.
---

Tags