The Scoop on Wearable Technology and Event Wristbands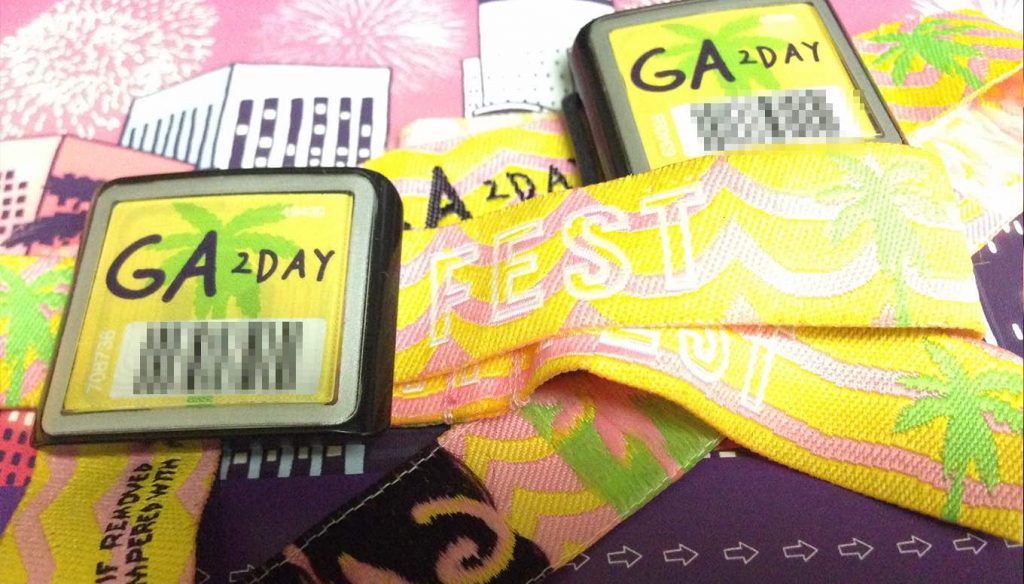 Sometimes life is all about the little things. Even something small like a wristband is making big waves across the festival scene and beyond.
Digital wristbands have made their way into the live event space because they're practical and fashionable. We've rounded up a few innovative wristbands that transform the way we enter, pay, connect and enjoy live entertainment. How, you might ask? Follow me:
Lollapalooza introduced Lolla Cashless, a payment system using RFID-enabled bracelets (radio frequency identification)–empowering entrants to store credit card information and purchase items throughout the festival without having to hit up the ATM or remembering to bring cash–this is genius!
@lollapalooza day mapped out, breakfast ate, wristband registered, now I wait..#Lolla pic.twitter.com/HM3j4u4w7A

— Roger Ledford (@RogerLedford) August 1, 2014
Digital Dreams got even more digital with RFID chips in wristbands too, so that fans could reap the benefits. All that's required is a simple setup and account information can be found online, during or after a day of rocking out. Plus, the wristband can be linked to social media accounts.
Digital Dreams Music Festival RFID wristband pic.twitter.com/6SQ7dTEI2s

— PapaPodcasts (@papapodcasts) June 29, 2014
Tomorrowland launched a socially-savvy bracelet this season that provides entrance into the festival, and syncs with Facebook to easily connect with both new and old friends. Novel idea, especially when most of the time cell towers are locked up during big festivals.
Tomorrowland bracelet. pic.twitter.com/W1VkAcLSS7

— JoshStegner (@St3gn3r) August 10, 2014
Disney has been pioneering some new technology in entertainment and hospitality called MagicBands to change the way guests experience their beloved theme parks. Once the wristband is activated, it serves as your admission ticket, hotel keys and credit or debit cards which help with fast payment and access to restaurants and shops. Lastly, they also can act as your FastPass, which gets you to the front of the line on your favorite Disney ride.
en route to @DisneyParks -arm candy is ready to go…@Disney magic band, @alexandani Ariel and Belle, & my @fitbit ❤️ pic.twitter.com/Y9qqGBrGo9

— Hilary Ackerman (@HilaryAckerman) August 8, 2014
Is this the future at bigger events? Would you wear one of these for quick access in the gate and for the ease of convenience? Sound off in the comments below!
Tags
You Might Like
As we prepare for Lollapalooza's virtual 2020 installment, let's look back at the moments that made the festival iconic.
Headed to Voodoo? Here's everything you'll need.
The first weekend of Austin City Limits Music Festival was picture perfect.