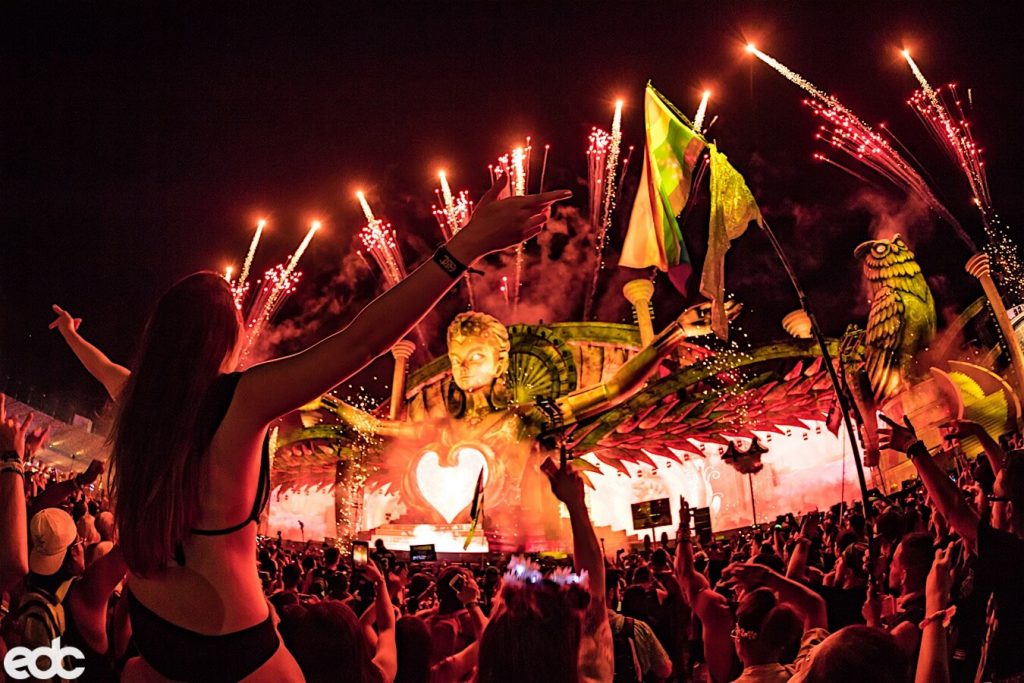 The festival may only be one weekend out of the year, but getting ready for the best EDC possible requires careful planning.
The Electric Daisy Carnival is not just a weekend-long event. As one of the biggest and best-known electronic music festivals in the world, EDC's flagship Las Vegas gathering is something that fans look forward to all year long. Given EDC's motto, "dusk till dawn," it's clear from the beginning that this weekend is a landmark for the electronic music community. So, in order to make the most of EDC, it's important to build that community and plan ahead before the weekend itself. In the interest of setting up the best possible EDC experience, here's a handy guide for veterans and newbies alike to follow throughout the year leading up to the festival.
Fall Months
First things first, lock in your spot at the fest.
The festival dates just moved from June to May, so this year tickets went on sale in September, and given all the new changes and additions it's better to lock them down right away. There are still 3-day GA and VIP tickets available right now, so it's time to make your initial plans about what kind of tickets you actually want to get. Whether you need a layaway plan to help defray some of the initial costs, or want to get the most luxurious experience possible with VIP tickets, make those decisions quickly and get your spot reserved.
Don't forget to check out the Marquee Skydeck and if you're part of a committed PLUR couple, there's even a weddings or commitment ceremony option. Truly, there's an option for everyone here. Even if your plans change and you can't go anymore, you can sell your tickets on the 100% safe and secure Official Ticket Exchange. And if you slept on the initial onsale dates, don't sweat it — you can still buy from other fans the safe way on the Exchange, avoiding all those sketchy Craigslist or Facebook group transactions that open you up to potential scams.
Reserve your campsite.
As mentioned above, the festival has gone through a couple changes since 2017, so it's important to read up on different options for accommodations. There's basically two paths for the festival-goer now: stay on the Strip and get the Vegas experience, taking a quick shuttle over to the festival itself when you're ready to start your evening, or, become a part of Camp EDC centered around the entertainment hub, The Mesa, either in an RV or a tent. Now that the fest has moved up to May, camping is more tenable in the cooler weather, and they're offering it as an option for the first time. Camping allows guests to check in on Thursday and leave Monday morning, extending EDC by two more days. More details will be announced shortly, so stay tuned to the camping section of the EDC site for all the latest details.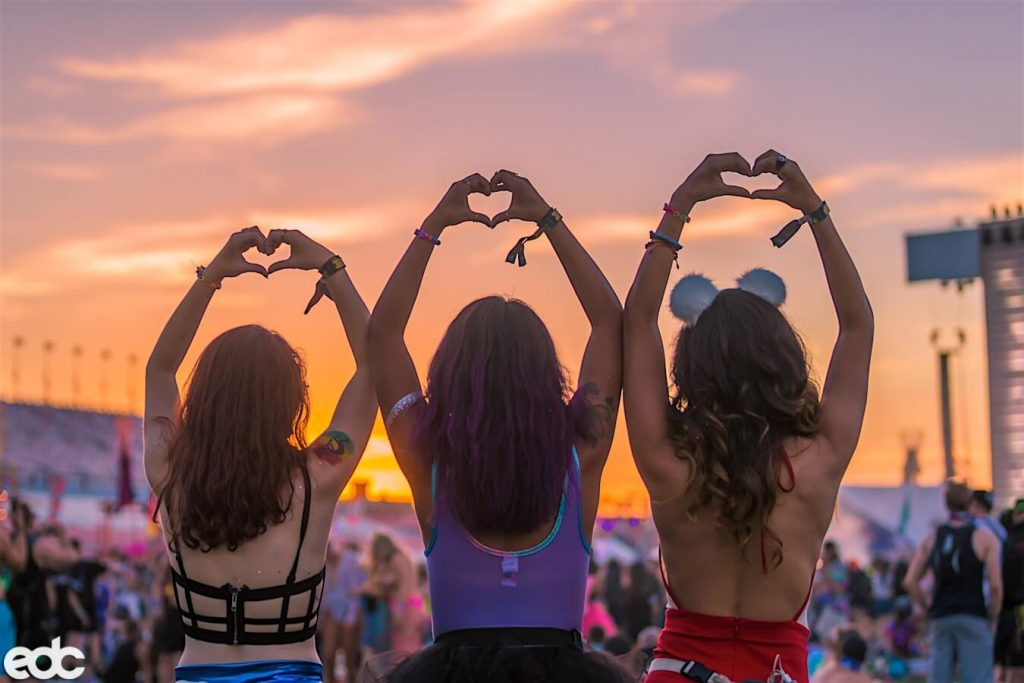 January
Get a room before prices jump up.
Make sure you figure out what your preferences are and book your hotel before the year is over, because even with the camping options, hotel rooms go quickly. If you're not sure you want a full-on, immersive experience that requires staying onsite at all times, you can easily travel back to a cozy Vegas hotel room each night. Just remember, EDC is big enough to bring hundreds of thousands of people to Vegas, so resources are snapped up well before the spring. Make sure to book your own early!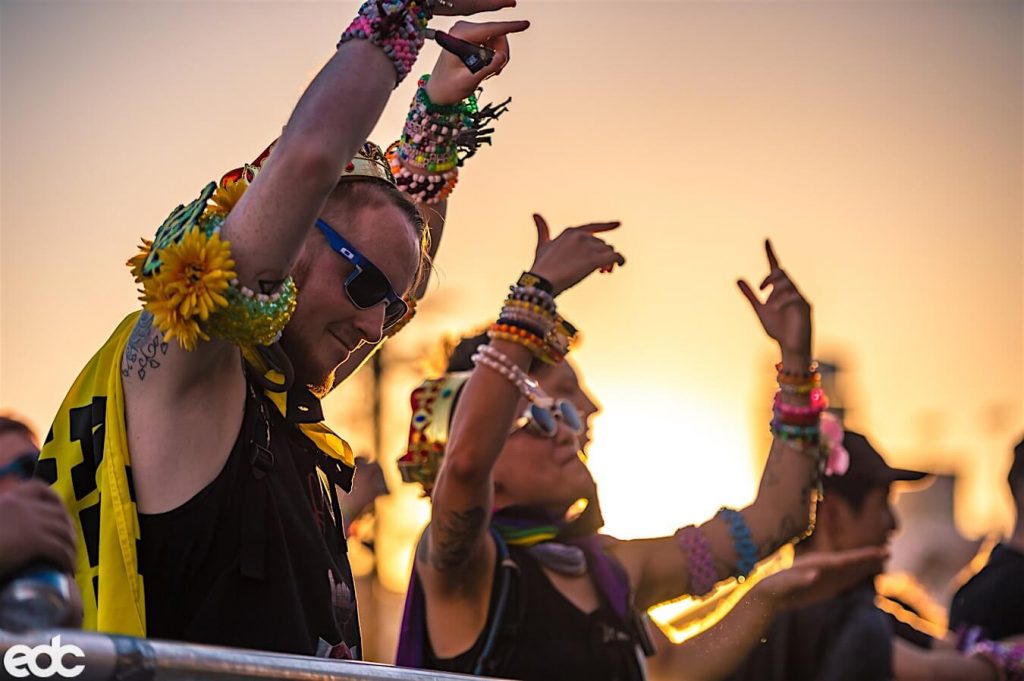 February
Know your artists.
Now that tickets and accomodations are locked in, it's time to prepare for experiencing the music itself. Head to the World Of EDC section of the website, and begin to familiarize yourself with all the stages, what kind of sub genres they feature, and what artists are making waves in electronic music this year. From drum & bass, to hardstyle, trance, EDM, dubstep, and so many more, there's different areas for everyone's specific tastes. The website lays out the different areas, like the quantumVALLEY devoted to trance, or the bassPOD for dubstep, trap, and drum & bass.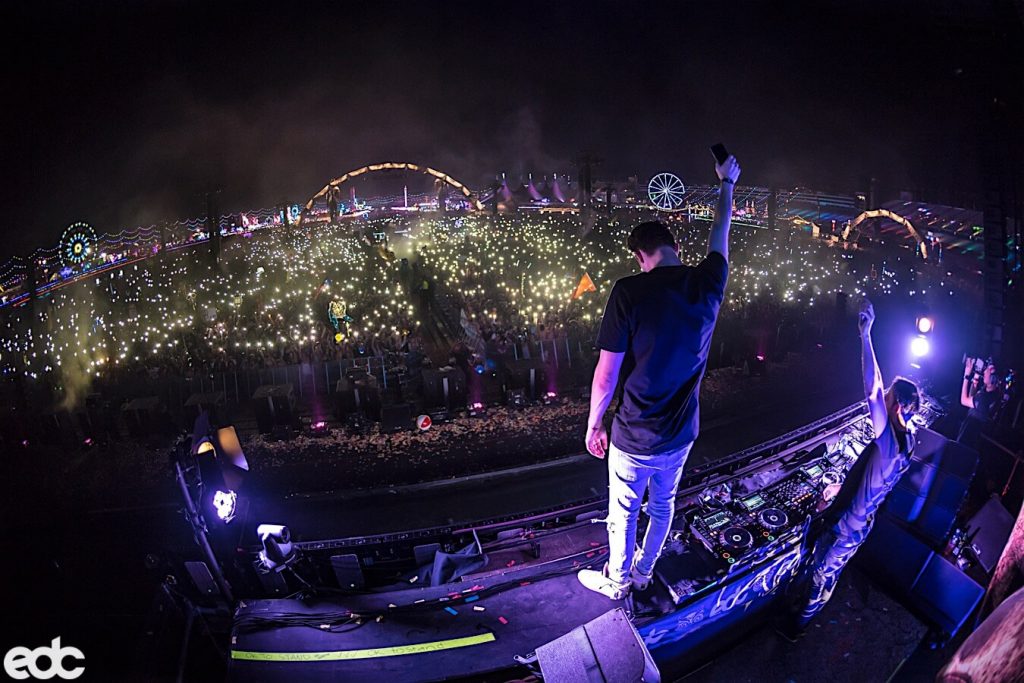 March
Set your schedule and memorize those set times.
The final lineup announcement usually comes around this time, letting you lock in exactly which of the above stages you have to be at on which days to catch your favorite sets. Pay close attention to the smaller artists too, sometimes all it takes is one big set at a festival like this to kickstart a musician's entire career. If there's any event during the year that would give an emerging electronic musician a boost, it's EDC. Plan ahead to see these blossoming artists when they're still small, so you have bragging rights in the future. And remember, if you want to upgrade or exchange the tickets you bought last fall, Ticketmaster's Official Ticket Exchange is the safe and easy way to connect with other fans, and securely make those trades.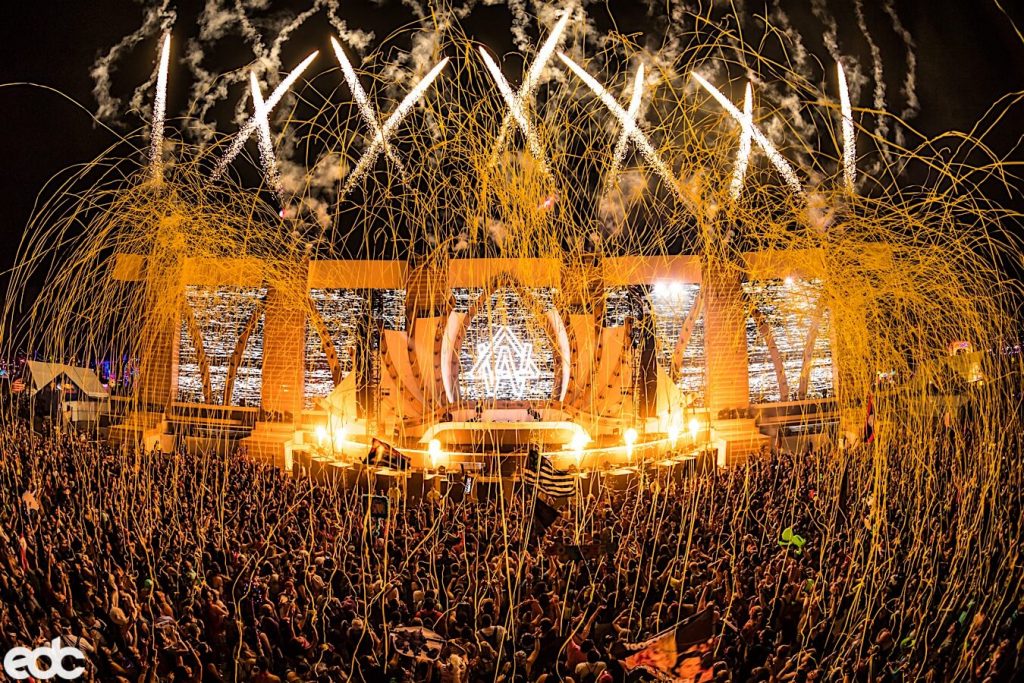 April
Read up on all the additional activities aside from the music.
Aside from packing lots of sunscreen, water, desert-ready clothing, and comfortable shoes, just before the festival is a great time to familiarize yourself with everything else an event like EDC has to offer besides the music. Check out some of our specific EDC tips and tricks for packing and travel advice, as well as info on how to make the most of your time onsite at the fest. From carnival rides to art installations, and whimsical dancers, aerialists, and other performers, the grounds cover so much more than just music. Before getting on that plane or driving on down, make sure you know what else you want to see aside from the music.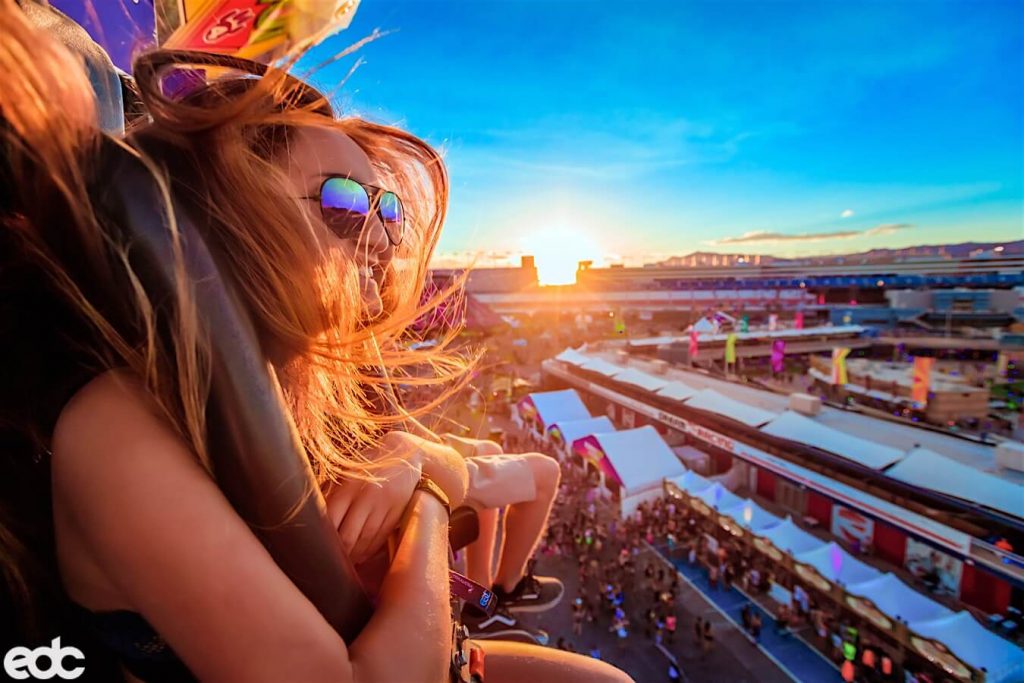 May
Get ready for a weekend of PLUR.
This one speaks for itself — enjoy EDC! The whole purpose of the weekend is to find common ground and unity with thousands of other fans, and get lost in the music. All the prior planning lays the groundwork for you to have a carefree, seamless weekend. And for those who are down to turn this festival into a week-long experience, the details of EDC Week 2018 will be coming very soon, with a whole lead-up week of great club and Strip-based entertainment options to get you primed for the weekend itself.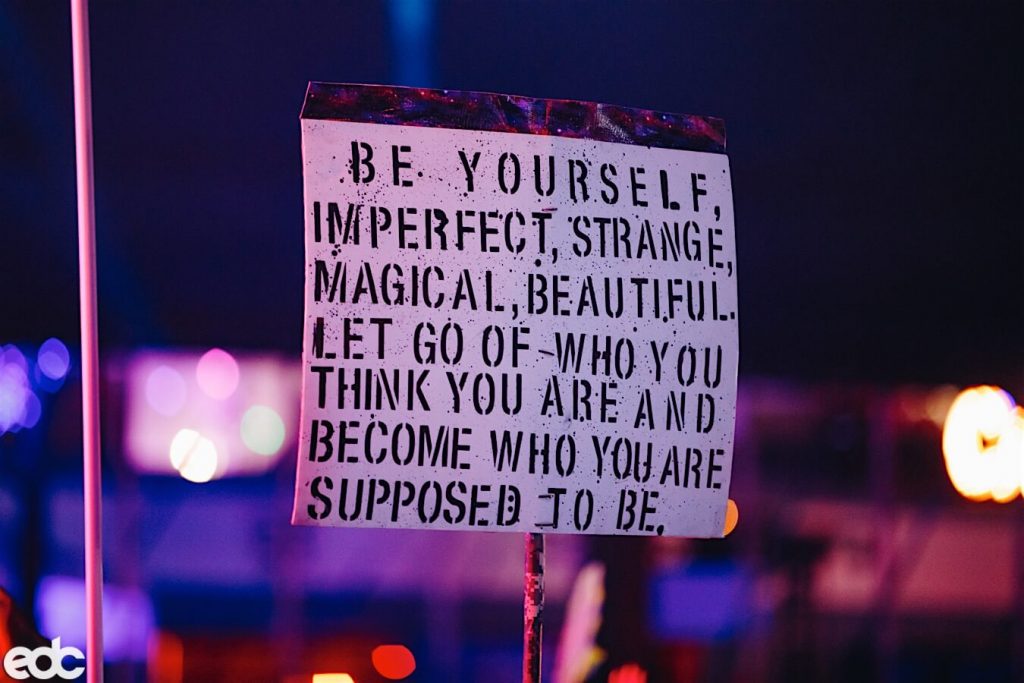 June
Recovery time.
If you had a good EDC, then you'll know exactly what June is for — resting. Hydrate, go to bed early a couple nights a week, and make sure you give your body the time it needs to get back up to full speed. If this means a few Friday nights in this month, so be it.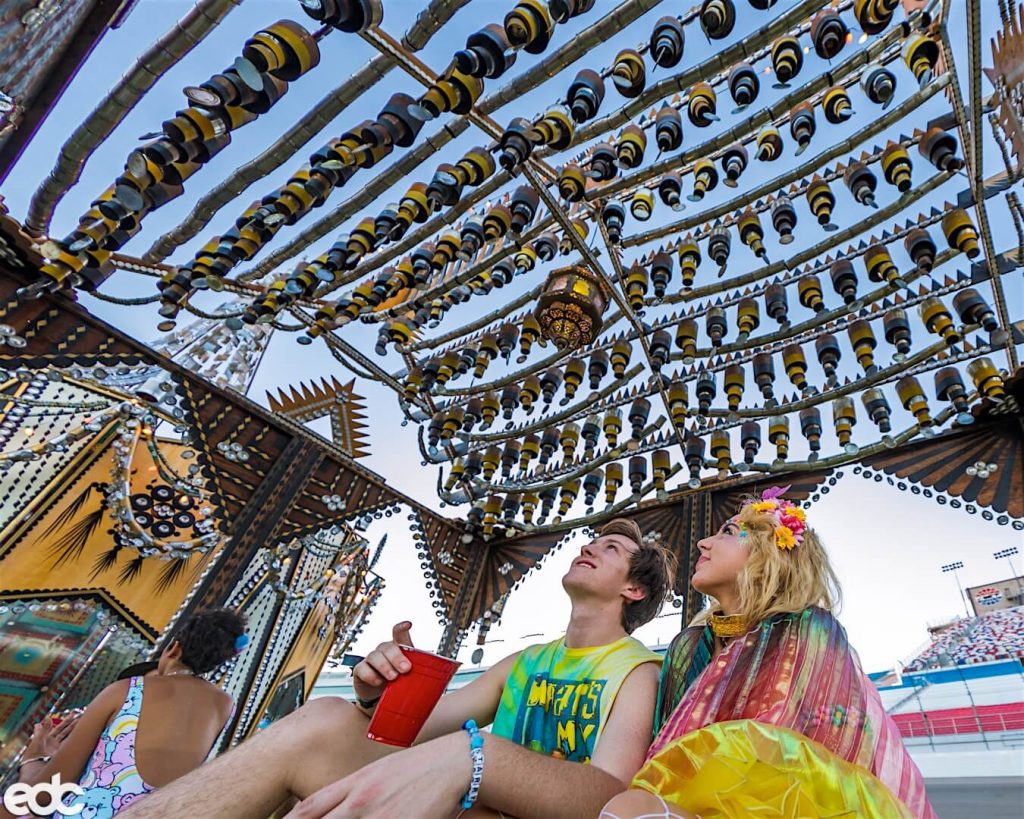 July
Relive the moments.
Between the gorgeous lights, the totally amped crowds and the out-of-this-world performers, there's plenty of eye-catching scenery at EDC that you'll want to revisit after the fact. Snap plenty of pics during your weekend trip, and post a couple #TBTs — all the better if the posts incite some FOMO and end up helping recruit a couple new friends to join your crew for the following year.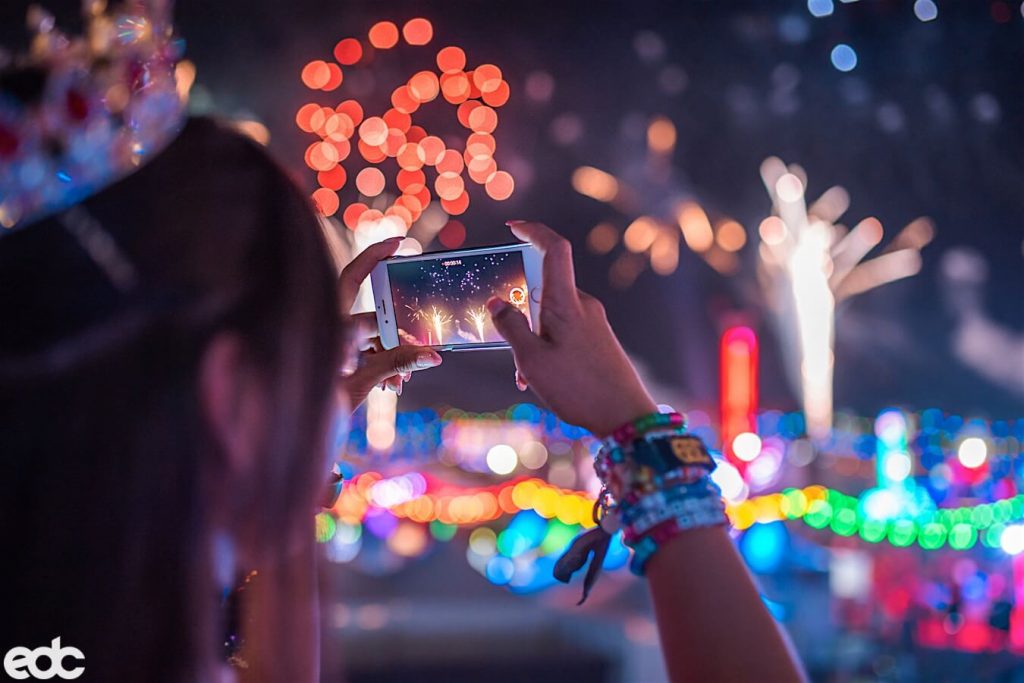 August
Reassemble your squad, and make plans to grab your tickets next month.
Start saving up so you can at least put an initial deposit down as soon as tickets go on sale, while planning out accommodations and travel logistics with your friends. It's never too early to get a jump on making your next EDC an unforgettable experience, but having a course of action before you arrive and getting caught up in the momentum always makes it better.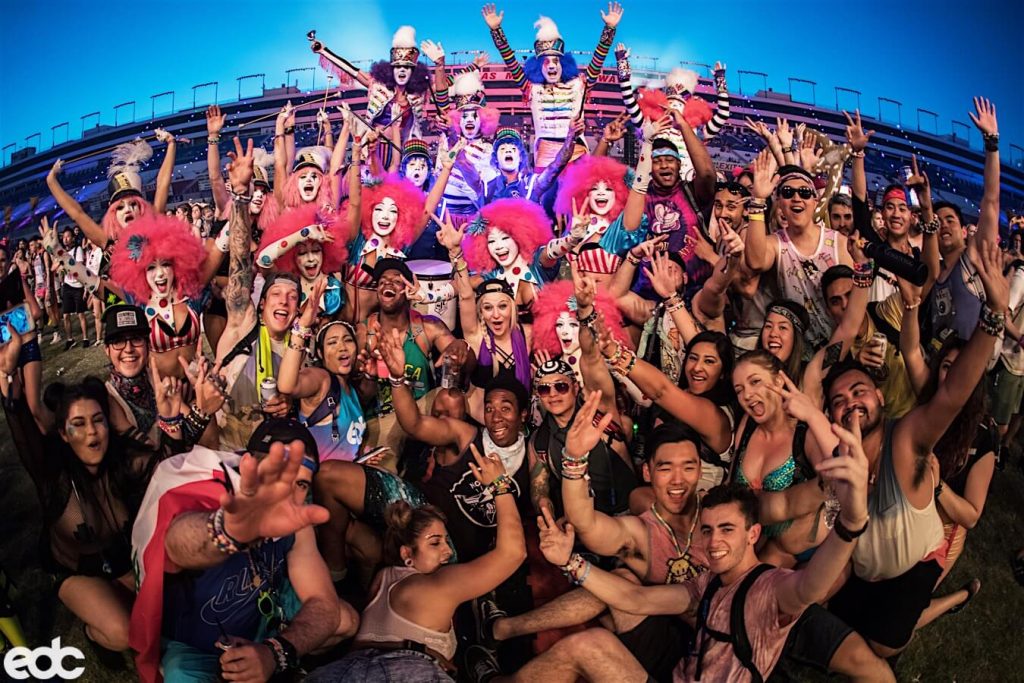 Tags
You Might Like
As we prepare for Lollapalooza's virtual 2020 installment, let's look back at the moments that made the festival iconic.
Headed to Voodoo? Here's everything you'll need.
The first weekend of Austin City Limits Music Festival was picture perfect.