5 Easy Latin Dance Steps For Kids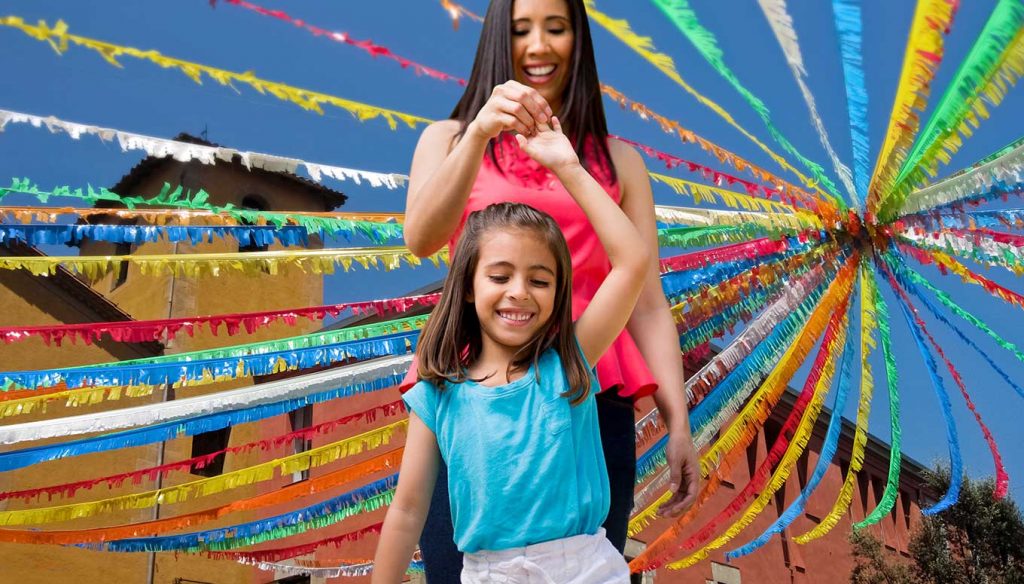 Did you know that National Dance Day is the last Saturday in July? Celebrate by teaching these 5 Latin dance steps to your kids and get them into the groove.
Face the music: concerts are way more fun when you're dancing along with your favorite artists. The red-hot rhythms of live Latin music are especially great for dancing, and fans of all ages love getting down to the syncopated sounds of salsa, merengue, samba, and beyond.
If you're heading to Latin concerts near you with your kids, don't worry about having a wallflower in the group – many Latin dance styles are a cinch to learn, and even the greenest of beginners can learn a few basic moves to try out at your next show.
Check out these five simple Latin dance steps, and get ready to cha-cha-cha with the whole family on your next outing.
1. Salsa
The basic salsa step is definitely on the mild side of things – it's a great place to start, and a solid foundation to build on. Once you've got the one-and-two pattern down, you can start to work in some hips —that's when the real fun starts!
2. Rumba
The simple left-right pattern of the Cuban rumba makes it another great starting point for youngsters. The infectious rhythms of the claves and congas are sure to have your kids shaking their booties in no time – next stop, Havana!
3. The Cha-Cha
Dancing alone is fun, but dancing with a partner is even better! The cha-cha is the perfect introduction to partner dancing – its simple walking steps and moderate tempo make it easy to learn, and its social nature makes it a blast to bust out on the dance floor with your little ones.
4. Merengue
Put a little wiggle in your walk with this basic merengue step. Merengue originated in the Dominican Republic, and its carefree island flavor is sure to get you and yours feeling good.
5. Samba
Now that you've mastered a few easier steps let's dive into some Samba, a Brazilian style that's not particularly complicated—just fast! The basic samba step is easy to learn, but once those Carnival rhythms get racing it can be a challenge to keep up. Give it a try—you can always fall back on your basic salsa step if you're not ready for samba.
---
Looking for big fun for little fans? Minimaster has you covered. View more Latin music concerts at Ticketmaster.

Tags