Concert Capital: Discover the Hottest Concert Venues in Washington, D.C.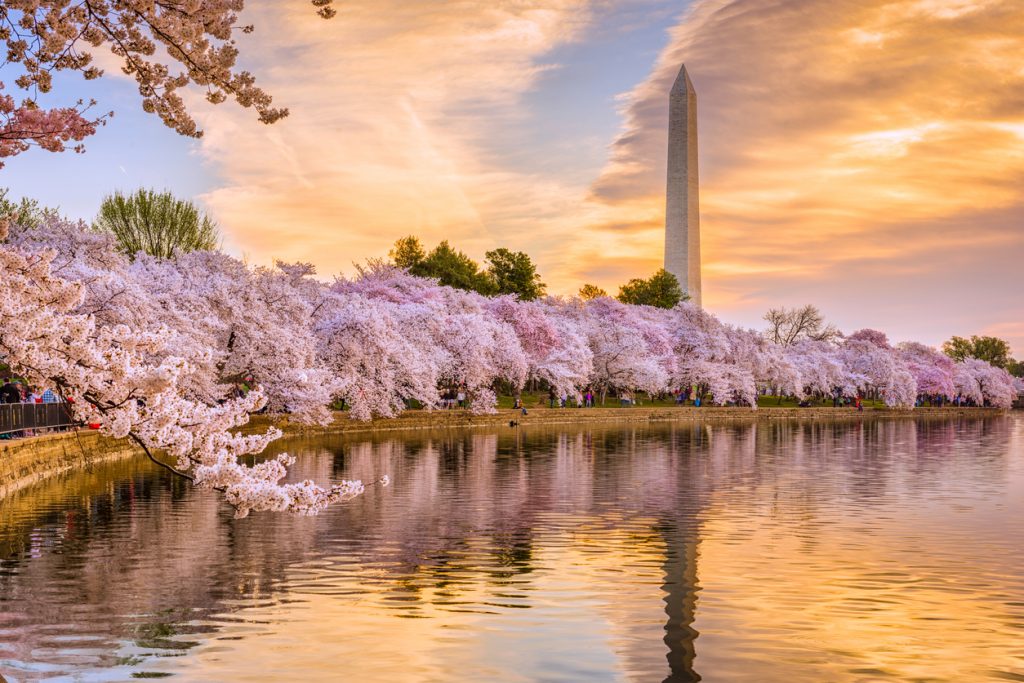 The extensive metropolis around the Nation's Capital is a sprawl of class and character, represented by a storied spectrum of venues for music and entertainment. From the vibrant sounds of live music to the electrifying atmosphere that brings fans together, Washington, D.C. offers a thriving concert scene that caters to diverse musical tastes. Whether you're a fan of rock, jazz, hip-hop, or classical melodies, the nation's capital boasts an impressive array of concert venues that deliver unforgettable experiences. In this guide, we'll explore the top concert venues in the Washington, D.C. area, where you can immerse yourself in the captivating rhythms, soaring melodies and soul-stirring performances that make the city's music scene truly exceptional. Get ready to discover the venues that will set the stage for your next memorable concert experience.
Washington, D.C. Venues
---
The home of Washington's NFL team, FedExField is a versatile, 82,000-capacity venue in Landover, Maryland just a few miles east of D.C. Since the field opened in 1997, plenty of big acts have come to play: U2, Coldplay, the Rolling Stones, Taylor Swift. The stadium experience has gotten an upgrade in recent years. There's a fan pavilion in the lower concourse, and the food-and-beverage offerings have expanded dramatically thanks to partnerships with local vendors.
---
Few big-time stadiums in America are as conveniently located as this one. The 20,000-seat Capital One Arena sits snugly in the heart of D.C.'s Chinatown neighborhood, where it's easily accessed via public transportation. It's the home arena for the NBA's Wizards, the NHL Champion Washington Capitals, the Georgetown Hoyas men's basketball team, and the Washington Valor of the Arena Football League. Popular musical acts of all kinds have played Capital One, among them Maroon 5, Guns N' Roses, Kendrick Lamar, and Ed Sheeran.

Learn more about Capital One Arena
---
The history of Royal Farms Arena, which opened in 1962, reads like a who's-who of pop culture (The Beatles, Led Zeppelin, The Jimi Hendrix Experience, the Grateful Dead) and also a "what's that?" (World Team Tennis, anyone?). The NBA's Baltimore Bullets played there; these days you can go to the venue to watch Monster Jams of a very different kind. More recent acts include Justin Bieber, Hayley Kiyoko, and Amy Schumer. Royal Farms, which can seat up to 14,000 people, is a short walk from Baltimore's Inner Harbor.
---
EagleBank, which opened in 1985, is a 10,000-capacity stadium on the George Mason University campus in Fairfax, Va., about a half hour's drive from D.C. It's the home of the George Mason men's and women's basketball teams, and plays host to all varieties of entertainment, from Bob Dylan, Outkast, and Alison Krauss to Disney on Ice and Marvel Universe Live!
---
Here's an opportunity to go to a show in a national landmark. The 3,700-seat DAR Constitution Hall is the largest concert hall in D.C., and surely one of the capital's stateliest venues. Built near the White House in the Neoclassical style and opened in 1929, the hall has hosted all manner of events: weddings, television tapings, movie premieres, comedy acts, and concerts of every kind. Ben Folds, Neutral Milk Hotel, and MGMT have all played there; the great contralto Marian Anderson sang there, too, having been famously turned away in 1939 by the Daughters of the American Revolution.
---
An outdoor amphitheater in Bristow, Va., 35 miles west of D.C., Jiffy Lube Live promises to rock you like an oil change. The venue holds up to 25,000 people—10,000 in the reserved seats and 15,000 on the lawn. Since opening in 1995, this venue has played host to Van Morrison, Kiss, Wiz Khalifa, Counting Crows, Jimmy Buffett, and the Village People, among many other acts across the musical spectrum.
Learn more about Jiffy Lube Live
---
View this post on Instagram
The Fillmore is a 2,000-capacity venue located in Silver Spring, Md., a suburb just north of Washington, D.C. Opened in 2011, it's a new venue with an old pedigree; the trademark chandeliers of the Fillmore empire hang from the ceiling of the Silver Spring hall, offering a touch of old-school rock 'n' roll spirit. The Fillmore Silver Spring has hosted a diverse collection of musical acts, from Mary J. Blige to Incubus to Biz Markie.
Learn more about The Fillmore Silver Spring
---
Located across the Potomac River from Washington, D.C., MGM National Harbor, a luxury resort in Oxon Hill, opened in 2016 to great fanfare. Its 3,000-capacity theater is the centerpiece, a marvel of versatility, and it has attracted some of the biggest names in entertainment, including Cher (who did a mini-residency at the MGM) and sports heroes (Vasyl Lomachenko was on the theater's first boxing card). It's as glamorous as a mini-Vegas by the Potomac.
---
The old vaudeville palace is still standing, smack in the heart of downtown D.C. and restored to its gold-leaf-and-marble glory. The 1,800-capacity theater remains central to the cultural life of the city, annually hosting the Washington Ballet's performance of The Nutcracker. The Warner has always drawn the biggest names in entertainment: Frank Sinatra, Liza Minnelli, Tony Bennett, Jerry Garcia, and Dave Chappelle have all performed there, and more recent acts include living legends such as Elvis Costello and up-and-comers like comedian John Mulaney.
Learn more about Warner Theatre
---
The Inner Harbor club and music venue opened in 2011, and since then it has drawn an eclectic mix of acts. Those include rappers such as Eric B. & Rakim and Ja Rule to whatever punk, hardcore, and grind acts show up during the annual extreme music festival known as Maryland Deathfest. Baltimore Soundstage can fit up to 1,000 people for a standing show.
---
Browse Washington, D.C. Concerts by Genre
You Might Like
Step inside Crypto.com Arena, home of the Los Angeles Lakers & LA Clippers, and learn more about this SoCal staple for sports and entertainment.
Step inside EverBank Stadium, home of the Jacksonville Jaguars, and learn more about this Florida staple for sports and entertainment.
Step inside Paycor Stadium, home of the Cincinnati Bengals, and learn more about this Ohio staple for sports and entertainment.