16 Ideas for Your Concert Goals in 2016 #ConcertResolutions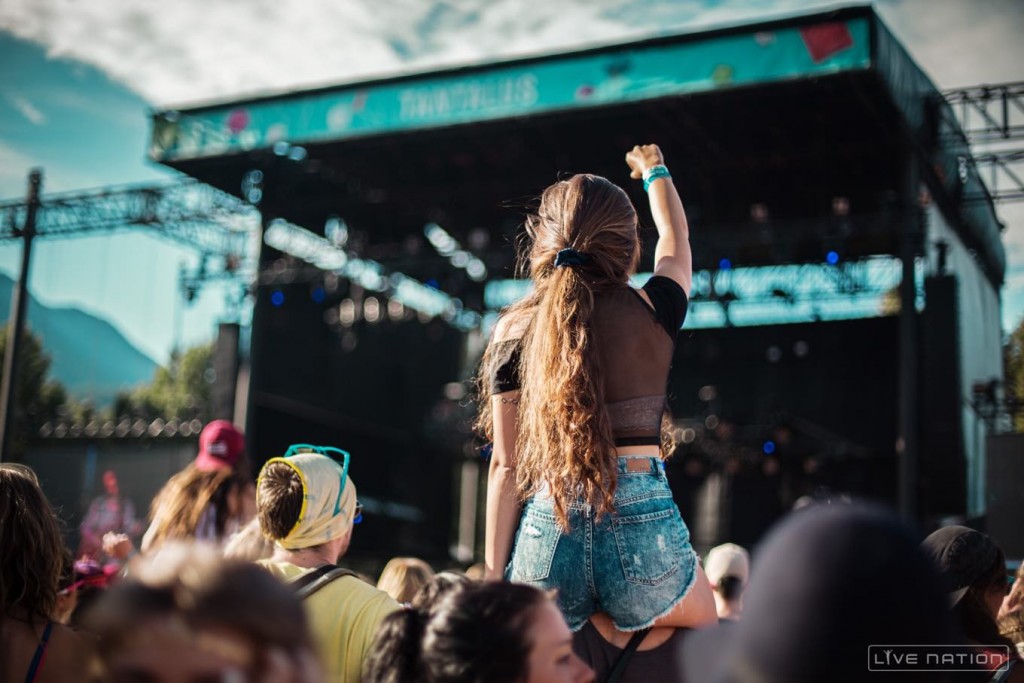 While many New Year's resolutions barely make it past January, we think we found one that everyone can keep this year: see more live music.
We recently asked fans on Twitter to share their 2016 #ConcertResolutions, and their responses were solid gold. From attending a show alone to taking a festival road trip, there are plenty of ways to shake it up this year. Take a look at some of our favorites below and get inspired for another year of incredible concert and festival experiences.
1. Attend More Concerts than You Did in 2015
@Ticketmaster go to more concerts!

— melanie💜 (@melanieb63RN) December 31, 2015
---
2. Meet Someone New at a Concert
Don't worries if you have to wait for a concert alone cause in the end of the day, you will get new friends.

— ochi (@ochildh) January 10, 2016
---
3. Go to a Concert Alone
Here are 5 tips for going to a concert alone via @Ticketmaster. Hint: don't think, just do! http://t.co/SrHFrHruwv pic.twitter.com/n7zUooc6DO

— House of Blues Los Angeles (@HOBLosAngeles) September 15, 2015
---
4. Dance Like No One Is Watching
---
5. Attend a Music Festival
My New Years resolution is to go to a music festival or somewhere interesting each month

— christie (@christiejegan) January 2, 2016
---
6. Live the Luxurious VIP Life at a Concert
---
7. See an Artist You Haven't Seen Live for the First Time
Thank you @troyesivan for an incredible concert tonight!! It was beyond amazing! First time seeing you & one of the best nights of my life 💙

— Samuel Luke (@samuellukeart) January 13, 2016
---
8. Visit a Venue in Another State
@Ticketmaster going to about 7 5SOS shows with my fav traveling friend @ebrown150 👏👍

— morganb (@moburks3) January 3, 2016
---
9. Take a Road Trip to a Concert
@ticketmaster to see @britneyspears in las vegas #concertresolutions <3

— Heather (@musiqgirl203) December 31, 2015
---
10. Take a Road Trip to a Festival
@Ticketmaster go to the iHeartRadio Festival in Las Vegas for my graduation present since I graduate next December with my bachelors!

— Stephanie ➕ (@sparklystephhh) December 31, 2015
---
11. Get in the Front Row
@Ticketmaster #ConcertResolutions 5sos, tøp, & try to sit front row at some concert this year if possible

— roma (@cocoawithcal) January 4, 2016
---
12. Attend One Concert a Month
My resolution for 2016 is to go to a concert each month!
🔜 Jan: @G_Eazy
🔜 Feb: @TheChainsmokers
🔜 Mar: @1future

— ♡ 𝐌𝖊𝖑𝖎 (@rad_meli) January 11, 2016
---
13. Go to More Outdoor Concerts
@Ticketmaster Attend more outdoor shows in the summer #ConcertResolutions

— ILona (@ILonaB1980) December 31, 2015
---
14. Get Pit Tickets
@Ticketmaster Get pit tickets to the #emotionalroadshow @twentyonepilots in Orlando or st. Augustine in July #ConcertResolutions

— eliah (@honeyeliah) December 31, 2015
---
15. Live in the Moment at Shows (Here's how!)
---
16. Go to Your First Concert Ever
@Ticketmaster GO TO MY FIRST EVER CONCERT ??????? #ConcertResolutions

— em (@spideyrogrs) January 1, 2016
---
Now that you've got a few concert goals to strive for, check out all the great Ticketmaster concerts heading your way in 2016 and have a Happy New Year.
Tags
You Might Like
As we prepare for Lollapalooza's virtual 2020 installment, let's look back at the moments that made the festival iconic.
Headed to Voodoo? Here's everything you'll need.
The first weekend of Austin City Limits Music Festival was picture perfect.