Coachella, Through the Years: 13 Memorable Live Moments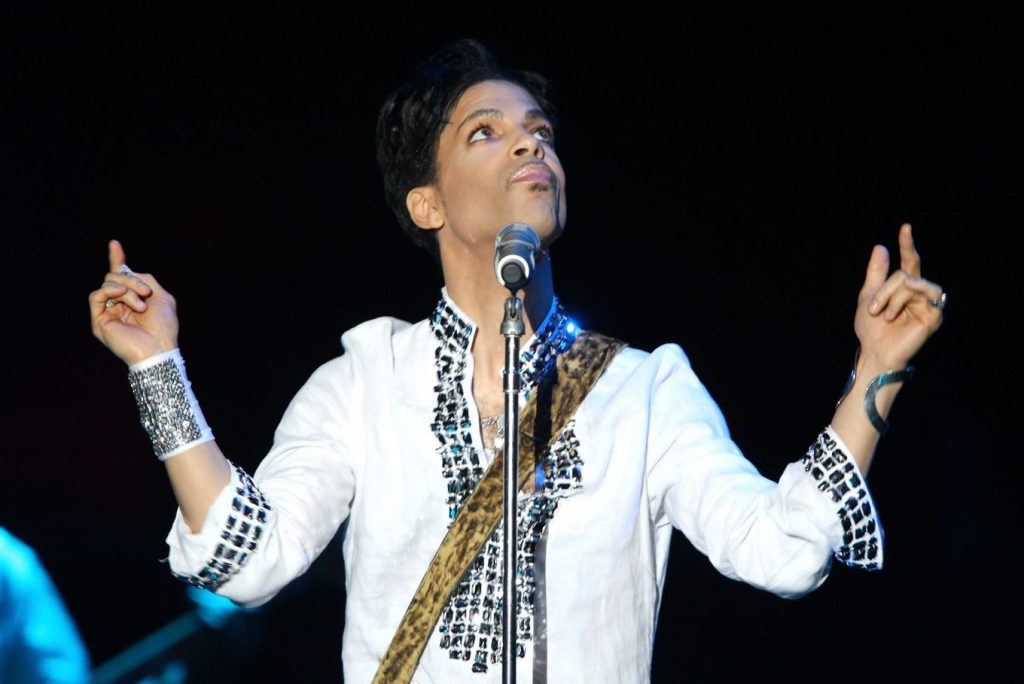 The first weekend of Coachella Valley Music & Arts Festival 2018 is just two weeks away — let the countdown begin! But before you hit the Polo Grounds this year for sets from tons of hot artists, from Beyoncé to Eminem, The War on Drugs to HAIM, Fleet Foxes, Post Malone and many, many others, let's revisit the past festival highlights that have made Coachella such a legendary, must-see festival.
Get your tickets to Coachella Weekend 1 or Weekend 2 at Ticketmaster!
The Cure Close Down the Festival / 2009
British goth-pop legends the Cure are known for their marathon live sets, but the band went extra long at Coachella 2009, literally forcing the crew to pull the plug on a two-and-a half hour set.
Outkast Return / 2014
Coachella regularly books big-name reunions — but Outkast might take the cake. The Atlanta duo returned with all the hits, including "Hey Ya," "Rosa Parks," "Aquemini," "ATLiens" and more.
Blur Play First US Gig in 10 Years / 2013
Britpop invaded the Coachella Valley in 2013, as frontman Damon Albarn led the quartet in spirited versions of their biggest tunes, including the raucous "Song 2."
Pavement Return / 2010
Back at Coachella 1999, Pavement was on the verge of breaking up. Frontman Stephen Malkmus was unable to even finish songs during their set, and just weeks later he left the band for good, ending the indie group's legendary run. The group returned 11 years later for a victory lap.
Pharrell, Gwen Stefani & Friends / 2014
Following his monster run of hits, from "Happy" to "Blurred Lines" to "Get Lucky" and beyond, Pharrell recruited Gwen Stefani, Snoop Dogg, Nelly and Busta Rhymes for a star-studded Coachella performance to celebrate.
Leonard Cohen Sings "Hallelujah" / 2009
As part of his 2009 comeback tour, his first stateside trek in over 17 years, the iconic singer took a knee to belt out his classic contribution to the canon of popular music.
Phoenix & R. Kelly Team Up Onstage / 2013
During the French pop-rock group's triumphant headlining set in 2013, the Chicago R&B legend joined for a remix of his jam "Ignition."
Rage Against the Machine Return / 2007
Amid a powder-keg political atmosphere, the California hard-rock band brought the rage to a crazed crowd of fans slam dancing and singing along.
Daft Punk Bring Their Own Pyramid / 2006
The French duo's 2006 set unveiled one of the most impressive stage sets, ever: A giant, glowing pyramid with the two DJs perched up high, like the pilots of a EDM Death Star.
Tupac Rises From the Dead / 2012
On the good Dr. Dre's order, an Academy Award-winning visual effects studio spent weeks designing a virtual Makaveli to headline the festival alongside his old homies. The result was interesting.
Prince Comes to Party / 2008
Prince packed his set with hits like "Little Red Corvette," "Cream," "1999" and "Purple Rain," and performed a bunch of covers, including the Beatles' "Come Together," Sarah McLachlan's "Angel," Santana's "Soul Sacrifice" and the B-52's "Rock Lobster." Then came the stunning, eight-minute-long cover of Radiohead's "Creep."
Kanye Unleashes His Inner Performance Artist (Complete With Ballerinas!) / 2011
'Ye unfurled the live incarnation of his gaudy, gorgeous and afflicted album, My Beautiful Dark Twisted Fantasy, complete with highly art directed performances from ballerinas and more. While Jay Z was the first rapper to ever headline Coachella, Kanye's performance set a new bar for artistic ambition.
Arcade Fire Light Up the Polo Grounds / 2011
To close out their 2011 set, Arcade Fire flooded the Polo Grounds with large white beach balls, which lit up like Christmas lights at the peak of their track "Ready to Start."
Tags
You Might Like
As we prepare for Lollapalooza's virtual 2020 installment, let's look back at the moments that made the festival iconic.
Headed to Voodoo? Here's everything you'll need.
The first weekend of Austin City Limits Music Festival was picture perfect.