The Best Pre-Show and Post-Show Spots in Houston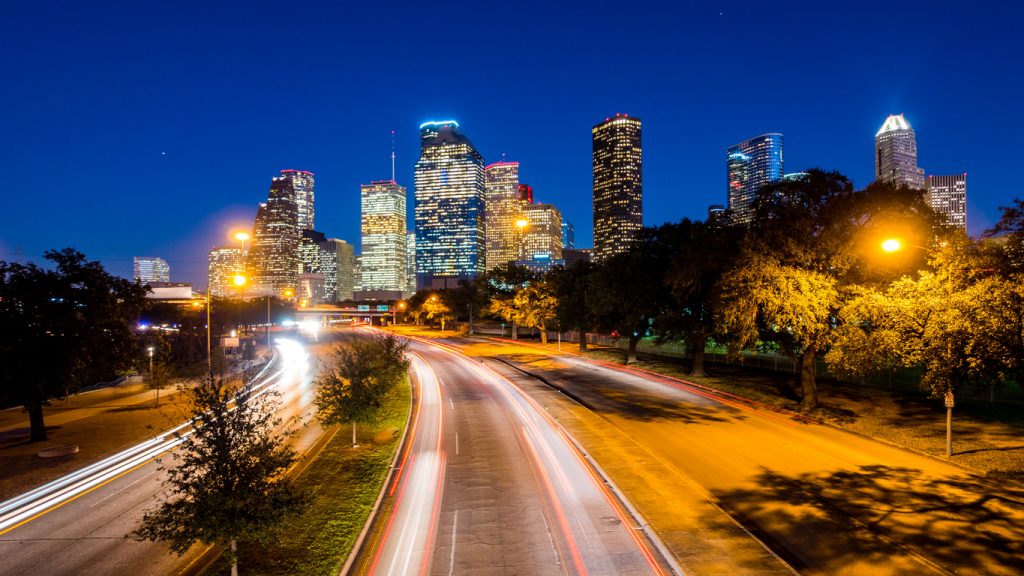 If you're planning a night on the town in Houston, we've got you covered. This sprawling metropolis offers food and drink options that will appeal to every taste—and every budget!
Best Bars & Restaurants Near NRG Stadium
Like most stadiums, NRG Stadium is swathed in a sea of concrete – but there are plenty of eateries not too far away.
The upbeat, budget-friendly

Chacho's Loop 610 (2700 S Loop 610 West) offers authentic Tex-Mex and has the most convenient hours possible: It's open 24 hours.

If Chacho's is full, try

Pappasito's Cantina (2515 S Loop West), another Tex-Mex joint renowned for its atmosphere and some amazing margaritas.

The

French Corner Catering and Restaurant (1104 Old Spanish Trail) decidedly does

not

live up to its name and is delightful nonetheless, offering hearty American fare like baked potatoes and brisket.

You can get your Mediterranean on with

Mo's Knockout Grill (7918 Kirby Dr.), a haven for gyros and baklava that's run by retired boxing champ Mo Abdin.

Close your night out with a trip to

Hank's Ice Cream Parlor (9291 S Main St.), an old-fashioned ice cream parlor with flavors including dulce de leche and banana pudding; Beyoncé is reportedly a fan.
Best Bars & Restaurants Near Toyota Center
Toyota Center is located right in downtown Houston, which means your options for food and drink are nearly unlimited.
If you're looking for craft cocktails to start the night off right, try

Hearsay on the Green (1515 Dallas St.). Stay for their American food with a twist: The Southern fried chicken comes with poblano mashed potatoes (yum!).
Brasserie du Park (1440 Lamar St.) is an authentic French brasserie, with a menu studded with roasted meat and beloved delicacies, including paté, duck liver, and mussels.

Or get a dose of Spain at

Andalucia Tapas & Bar (1204 Caroline St. Ste 161), where live flamenco dancers and guitarists spar while patrons nosh on traditional chilled gazpacho and a dizzying array of cold and hot tapas. It's great for vegetarians.
Best Bars & Restaurants Near Hobby Center
Located right by Tranquility Park in downtown Houston, the Hobby Center is easy walking distance from a dizzying array of eats.
Morton's Steakhouse (1001 McKinney St.) delivers generous portions of mouth-watering cuts of meat.

For something lighter,

La Fisheria (213 Milam St.) pairs fresh seafood with what it calls Mexican soul cuisine and signature cocktails.
Russo's New York Pizzeria (604 Polk St.) offers just what it says, along with fresh homemade pasta and a gluten-free menu.

I you're looking for wild ambiance (literally),

Downtown Aquarium (410 Bagby St.) offers classic American dining while surrounded by a 200,000-gallon aquarium. Eat with the fishes!
Best Bars & Restaurants Near Smart Financial Center at Sugar Land
Dining options an easy walk from the Smart Financial Center are thin, but if you're willing to travel a mile or two, temptations abound.
For a cracking Thai curry, head over to the

Thai Cottage II (4723 Sweetwater Blvd.).

Not far from there lies

Antonia's Italian Ristorante (4849 Sweetwater Blvd.), a gem of a restaurant tucked away in a shopping district. Think lobster ravioli, stuffed olives, and lots of vegetarian options.
Jupiter Pizza and Waffle Co. (16135 City Walk) offers the true essentials: chicken and waffles, pizza, and meatballs. Need we say more?

The adventurous eater might venture to

Japaneiro's Sushi Bistro & Latin Grill

(2168 Texas Dr.), whose head-turning combos pair plantains and Churrasco with sushi.
Best Bars & Restaurants Near Cynthia Woods Mitchell Pavilion
Once you get out to The Woodlands, where Cynthia Woods Mitchell Pavilion is located, you won't want to leave. The good news is that the culinary options there are excellent.
Jasper's (9595 Six Pines Dr. Ste 900) reimagines backyard cuisine with empanadas and pizza made in a wood-fired stove.

Try seasonal, wholesome food with a panoply of vegetarian, vegan, and gluten-free options at

True Food Kitchen (9595 Six Pines Dr. Ste 150).

Or transport yourself to the French Quarter with

Schilleci's New Orleans Kitchen (9595 Six Pines Ste 1120), which has been voted Best of the Woodlands for years thanks to its authentic crawfish etoufée, shrimp creole, and red beans and rice.

If you just want something simple and comforting, maybe the

Grotto Ristorante's (9595 Six Pines Dr. Ste 100) classic Italian pizza/pasta combo will hit the spot.
Best Bars & Restaurants Near Revention Music Center
The Revention Music Center is right in Houston's theater district, and dining options are thick on the ground.
For classic American fare, you can't do better than the

Hard Rock Cafe (502 Texas Ave.), just a short walk away.

Get nautical with

The Blue Fish (550 Texas Ave.), an award-winning Japanese restaurant that serves spectacular sushi and Asian-inspired hot dishes.
Birraporetti's (500 Louisiana St.) features finely wrought Italian comfort food: Its menu overflows with succulent veal, eggplant, cheeses, seafood, and, of course, pizza.

The light, airy Italian eatery

Perbacco (700 Milam St.) is another favorite with the theater crowd.
Best Bars & Restaurants Near House of Blues by Cricket Wireless
The mouthwatering Southern fare you can order up in House of Blues is plenty satisfying and delicious. Just contemplating the menu — jambalaya, gumbo, voodoo shrimp, shrimp and grits, pulled pork — can satisfy.
But if you absolutely must leave the premises, try the

Pappas Bros Steakhouse (1200 McKinney St.), where the meat is dry-aged in house.

Or take a walk in Houston's nearby Discovery Green Park and sample the all-American delights on offer at

The Grove (1611 Lamar St.).
Check out the dining options for the Bronze Peacock on-site, which are plenty convenient here, too.
Best Bars & Restaurants Near Bronze Peacock at House of Blues Houston
You don't need to venture far to find tons of food and drink options near House of Blues Houston.
Try a new spin on a classic comfort food: The saag paneer pizza at

Bombay Pizza Co. (914 Main St. #105) is killer.

It's tough to resist overeating at the filling, hearty Tex-Mex joint

Tejas Grill and Sports Bar (1201 Lamar St.).
MKT BAR's (1001 Austin St.)

eclectic offerings swing from plantains and mole to za'atar and hummus without batting an eyelid.

Or you can hit

Quattro (1300 Lamar St.) for some posh Italian dining in an upscale hotel.
Best Bars & Restaurants Near White Oak Music Hall
Sandwiched between Woodland Heights and Frenchtown, the White Oak Music Hall books great shows, so make sure you are fueled up enough to enjoy yourself.
Wash down food-truck cuisine with a hand-crafted lager or ale at the

Black Page Brewing Company (210 Glen Park St.).
The Raven Tower (310 North St.) also has tons of beers on tap, in a relaxed spot with a huge outdoor patio and food-truck eats at hand.

If you need a serious feed,

BB's Tex-Orleans (2701 White Oak Dr.) chain serves po' boys, gumbo, and all the other Low Country cuisine you might need.
For something off the beaten track, try Cantina Barba (3701 N. Main St.). This establishment started as a beloved taco truck, and its charmingly rustic vibe puts a spotlight on amazing tacos, inventive mezcal drinks, and burgers to die for.
You Might Like
Hallowed halls of history and new era majesty surrounding the Nation's Capital.
The essential spots to take in music entertainment throughout the Valley of the Sun.
A handful of H-Town's finest destinations for live entertainment.