The Best Pre-Show + Post-Show Spots in the D.C. Metro Area and Baltimore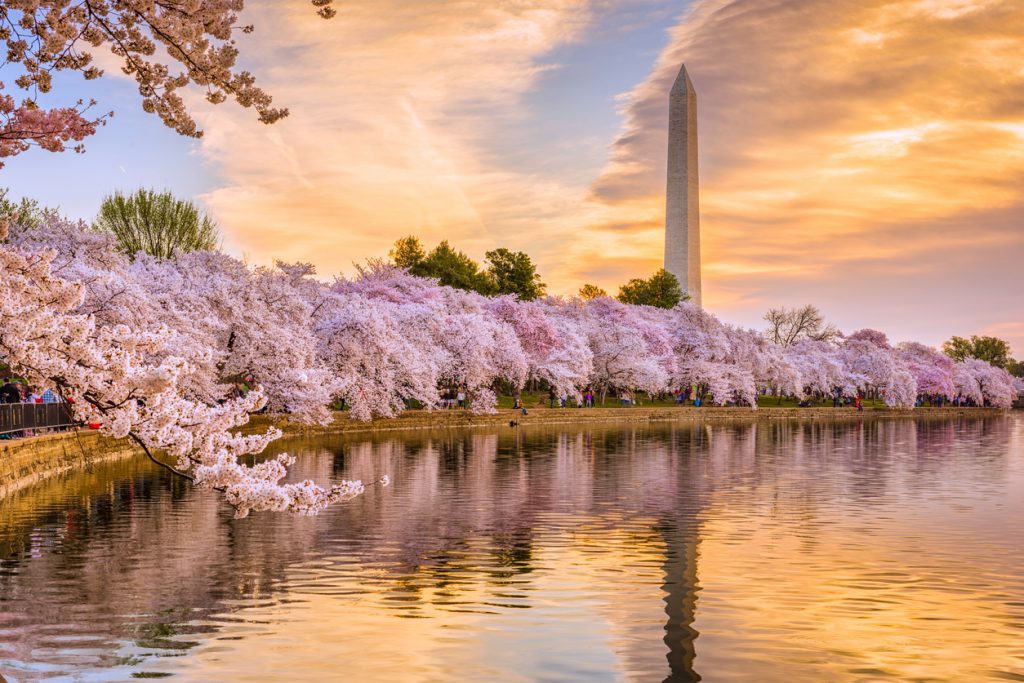 Washington, D.C., is a city that lives up to modern urban expectations by offering tons of delicious food options, whether you're in the mood for fast-casual or upscale.
Best Bars & Restaurants Near FedExField
FedExField is surrounded by an expansive parking lot, which makes for great tailgating if you want to bring your own fare, and there are the stadium options you'd expect within FedEx as well.
Copper Canyon Grill (9300 Taj Lane, Glenarden, MD) serves up casual American dishes, wine, and live jazz.
The Carolina Kitchen (800 Shoppers Way, Upper Marlboro, MD) fills your belly with homestyle Southern cooking.
Everlasting Life Restaurant (9185 Central Ave, Capitol Heights, MD) will leave you feeling virtuous and also very satisfied, thanks to its delicious vegan soul food.
Best Bars & Restaurants Near Capital One Arena
Capital One Arena abuts Gallery Place (H St NW & 7th Street NW), which offers food and drink options aplenty. Have a steak and a martini at Clyde's

, or some appetizers and a margarita at

Bar Louie

.

If you check out the Chinatown neighborhood just beyond the arena's door, you can slurp noodles at sibling ramen shops

Daikaya (705 Sixth St. NW) and Bantam King (501 G St. NW).

Then repair to

City Tap House (901 Ninth St. NW) for a flight of beer.

Feast your eyes on the Art Deco splendor while partaking of libations at

Denson Liquor Bar (600 F St. NW).

Or check out

China Boy (817 6th St. NW) for a tasty, inexpensive hole-in-the-wall experience.
Best Bars & Restaurants Near Royal Farms Arena
Royal Farms Arena is in the heart of downtown Baltimore, and you have your pick of great restaurants, all within walking distance.
For a quintessential Charm City experience, swing by the

Royal Farms convenience store (36 Light St.). It may look unassuming, but the fried chicken there, served with a dinner roll and Western fries, is not to be missed.
Ida B's Table (235 Holliday St.) is a modern soul food restaurant that riffs tastily off the classics.

If you're looking for breakfast, brunch, or lunch, try

Miss Shirley's Cafe (750 E. Pratt St.), which offers Southern cooking by way of the Chesapeake Bay.

For pub food and beers, try

Pickles Pub (520 Washington Blvd.), a beloved local institution.
Best Bars & Restaurants Near EagleBank Arena
Everything you need lies just the other side of Braddock Road, a short walk from EagleBank Arena.
Fat Tuesday's (10673 Braddock Rd.) has live music, booze and beer, and a New Orleans-themed menu (po' boys, fried alligator, jambalaya).

If you want takeout or a quick stand-up meal,

Taco Bamba Taqueria (10629 Braddock Rd.) offers a unique twist on standard taqueria fare: Try the tacos with ramen noodles and shoyu carnitas.
Oh George! Tables and Taphouse (10659 Braddock Rd.) in University Mall keeps it simple but delicious, serving craft beers and pub food.
Best Bars & Restaurants Near DAR Constitution Hall
The Bottom Line (1716 I St. NW) is a deservedly beloved dive bar that offers pub food that won't break the bank.
The Exchange Saloon (1719 G St. NW) bills itself as D.C.'s oldest saloon; it has a comforting array of bar food and drinks, and on a nice day you can sit outside.
Old Ebbitt Grill (675 15th St. NW) is just east of the White House, a short walk from DAR Constitution Hall, and is the quintessential D.C. dining experience. Don't miss the Walter's Favorite pastrami sandwich.
Best Bars & Restaurants Near Jiffy Lube Live
You can find a cluster of bars and restaurants just a short drive away from Jiffy Lube Live.
The family-owned

Grafton Street Restaurant and Pub (7380 Atlas Walk Way, Gainesville, VA) offers up classic Irish pub fare.
Tin Cannon Brewing Co. (7679 Limestone Dr. #130, Gainesville, VA) is a microbrewery whose taproom extends outside in good weather.
Out of the Blue (5005 Wellington Rd., Gainesville, VA) has a diverse array of seafood, including Maryland-style blue crabs.

The tasting room at

MurLarkey Distilled Spirits (7961 Gainsford Ct., Bristow, VA) is definitely worth a stop. This local distillery is known for its whiskies, its vodka, and its gin; tours are also available.
Best Bars & Restaurants Near The Fillmore 
No challenge finding outstanding options for satisfying your hunger near The Fillmore Silver Spring Presented by Cricket Wireless.
La Malinche (8622 Colesville Rd.) is a combination Spanish–Mexican restaurant located just feet away from the Fillmore, with an extensive tapas menu that may make you want to order one of everything.

From the wine list to the dessert and with all the varieties of seafood in between,

All Set Restaurant & Bar (8630 Fenton St., Plaza 5) won't disappoint.

With its made-to-order pizzas and salads,

Gusto Farm to Street (8512 Fenton St.) is fast-casual dining done well.
Best Bars & Restaurants Near The Theater at MGM National Harbor
One of the excellent features of the Theater at MGM National Harbor is the food options it has in-house, with choices running from chilled-out casual to white-tablecloth fare.
Celebrity-backed restaurants include D.C. chef José Andrés'

Fish

and Bryan and Michael Voltaggio's

Voltaggio Brothers Steakhouse

.

On the quick-and-easy side of things, you have a dozen self-descriptive grab-and-go restaurants in the

National Market

food court, among them

Amos Los Tacos

,

Bento

,

GWBW George Washington Beer & Wine

, and

Pappas Crabcakes.
Best Bars & Restaurants Near Warner Theatre
Thanks to its central location, Warner Theatre has more than enough nearby food options to keep everyone in your group happy.
POV (515 15th St. NW) is the rooftop lounge of the W Hotel, and it offers a gorgeous view of the nation's capital.
Mastro's Steakhouse (600 13th St. NW) isn't cheap, but with its piano bar and its veal chop, it stands out in a city full of steakhouses.
District Taco (1309 F St. NW) has customizable tacos, burritos, salads, and quesadillas.

For a taste of classic D.C., try the iconic

Old Ebbitt Grill (675 15th St. NW), where lobbyists carve up their hanger steaks and American democracy.
Best Bars & Restaurants Near Baltimore Soundstage
Baltimore Soundstage is gorgeous, and Uncle Lee's Harbor Restaurant (3216, 44 South St.) dishes up some of the best Chinese food in the city. .

Locals might roll their eyes, but the tourist-friendly

Phillips Seafood (601 E. Pratt St.) offers a great sampling of Chesapeake seafood.
Chicken Rico (55 Market Pl.) is an excellent counter-service chain featuring Peruvian-style rotisserie chicken. And if you're into beers and mechanical bulls, the country-and-western bar PBR Baltimore (2 Market Pl.) is just what you're looking for.
You Might Like
One more place to catch excellent entertainment on the strip.
The Home of the Blues celebrates music, sports and entertainment of all kinds.
The Sooner State boasts a premier destination for sports, music and a vast array of other entertainment.