The 16 Best AMAs Performances Of All Time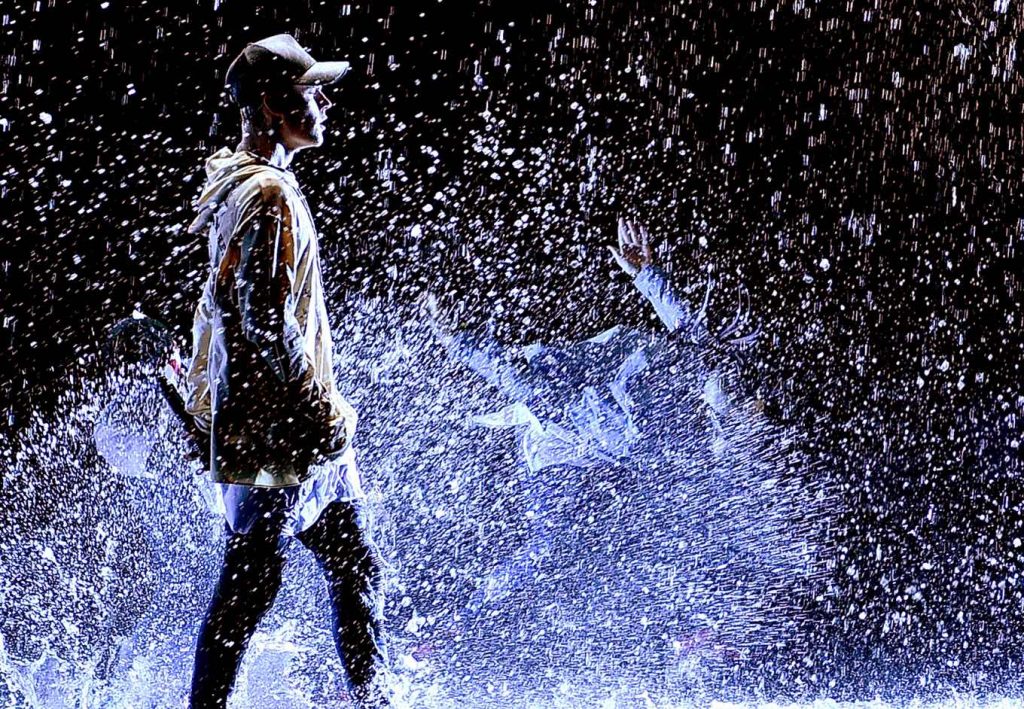 Get pumped for the big night with our roundup of the 16 best AMA performances of all time, tune in to the show Sunday, November 20th on ABC, and don't miss these 2016 AMAs nominees on tour.
Nominees for the 2016 American Music Awards were recently announced, and they're historic to say the least. The biggest news is Drake's 13 overall nominations, which set a new record for the most nominations in a single year (Michael Jackson set the previous record in 1984 with 11 noms).
With VIEWS still dominating the charts, Drake is a definite favorite at this year's awards, but he's got some stiff competition – Rihanna, Adele, Justin Bieber, Beyoncé, and the Chainsmokers all have multiple nominations, so the night's biggest winner remains to be seen.
The annual AMAs ceremony is always a spectacle, with special appearances and next-level performances from music's hottest stars. This year's lineup hasn't been announced yet, but if past years are any indication, it's going to be a night to remember.
16. Ariana Grande & The Weeknd – "Problem" & "Love Me Harder" (2014)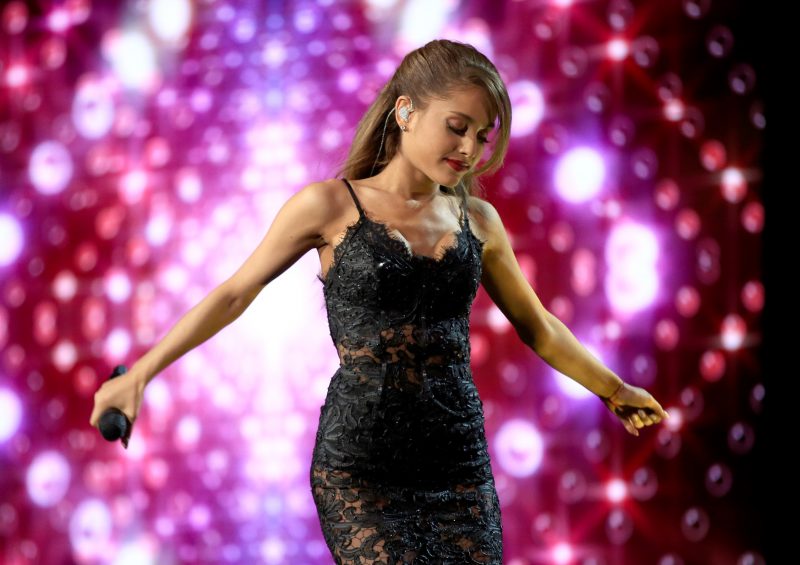 We love a good tag team performance, and these two didn't disappoint at the 2014 AMAs. Things started off soft and sultry as Grande lent her acrobatic voice to a jazzy, stripped-down rendition of "Problem," but it all ended with a bang as the pair brought down the house with a killer performance of their electro banger "Love Me Harder." Both artists are nominated in 2016 for Artist of the Year, and we'd be happy to see either of them take the night's biggest prize.
---
15. Coldplay – "Adventure of a Lifetime (2015)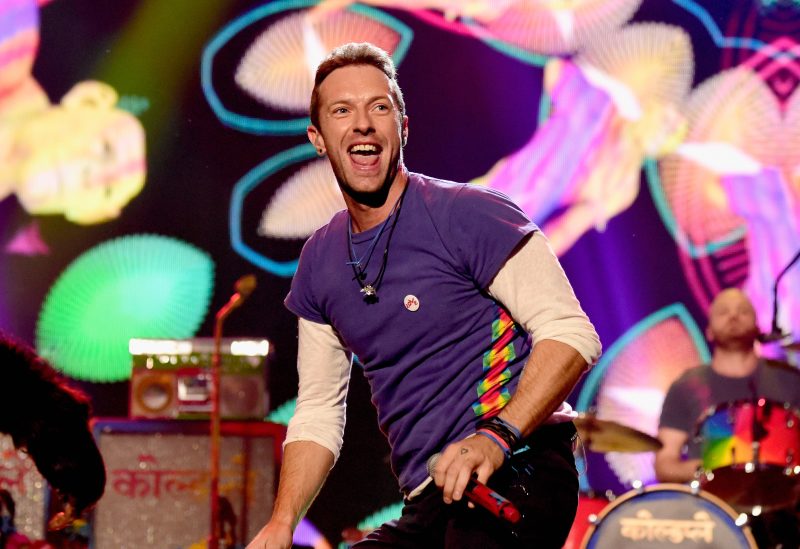 Coldplay is known for their introspective tunes, but lately they've been cranking up the energy at their live performances with arena-size pop jams. Their 2015 AMA performance brilliantly showcased their upbeat new vibe with a blast of crazy confetti, neon colors, and gorilla backup dancers. The British foursome is nominated this year for Favorite Artist – Alternative Rock.
---
14. Lady Gaga – "Bad Romance" and "Speechless" (2009)
Mother Monster let her fabulous freak flag fly in 2009 with an unforgettable performance of "Bad Romance" and "Speechless." Between her avant-garde stagewear, spasm-like choreography, and a flaming piano, it was one for the books. Lady Gaga's highly anticipated fifth album Joanne is hitting shelfs Fri, Oct 21 and she'll be rocking the Super Bowl LI Halftime Show at NRG Stadium in Houston, TX. We wouldn't be surprised to see her sporting a wild new look at this year's AMAs and can't wait to see what she has in store for 2017.
---
13. Jennifer Lopez  & Iggy Azalea – "Booty" (2014)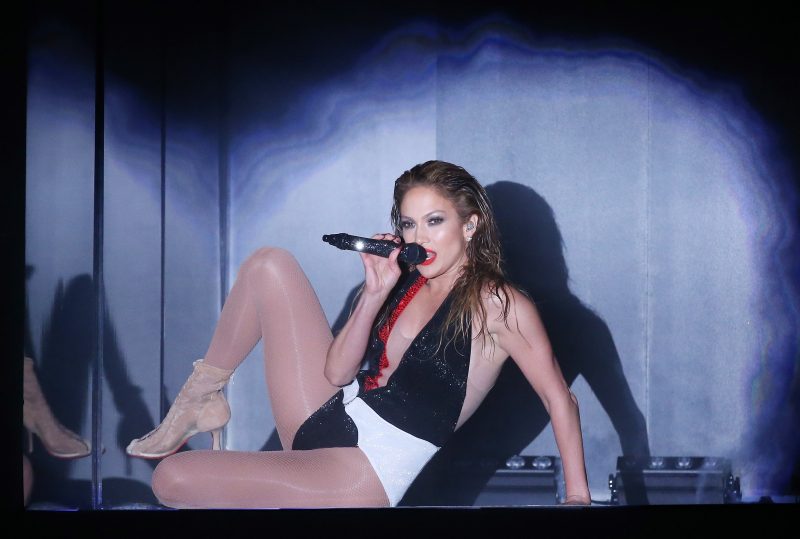 J Lo and Iggy Azalea brought plenty of sass, class, and "Booty" to the 2014 AMAs, and fans loved every second of it. Ladies, if you're listening, we're ready for another collaboration!
---
12. Carrie Underwood – "Heartbeat" (2015)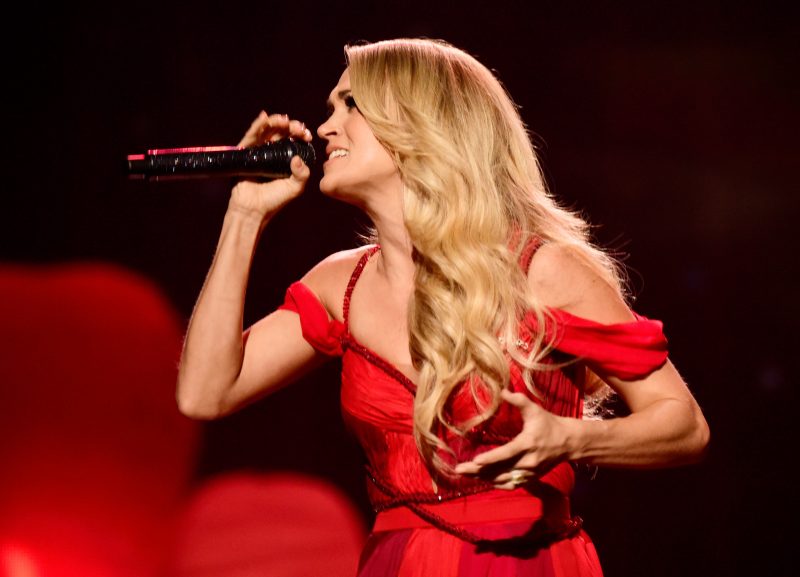 Fans could practically feel Carrie Underwood's "Hearbeat" during her emotional 2015 performance, and they'll get the chance to show their appreciation by voting for her this year in the Artist of the Year category.
---
11. Whitney Houston – Medley (1994)
Whitney Houston was at the height of her vocal powers in 1994, and she commanded the AMAs stage with a stunning, soulful medley of her biggest hits. She was the big winner of the night with eight awards, and her show-stopping performance will definitely be remembered as one of the best in the show's history. RIP girl.
---
10. The Weeknd – "The Hills" (2015)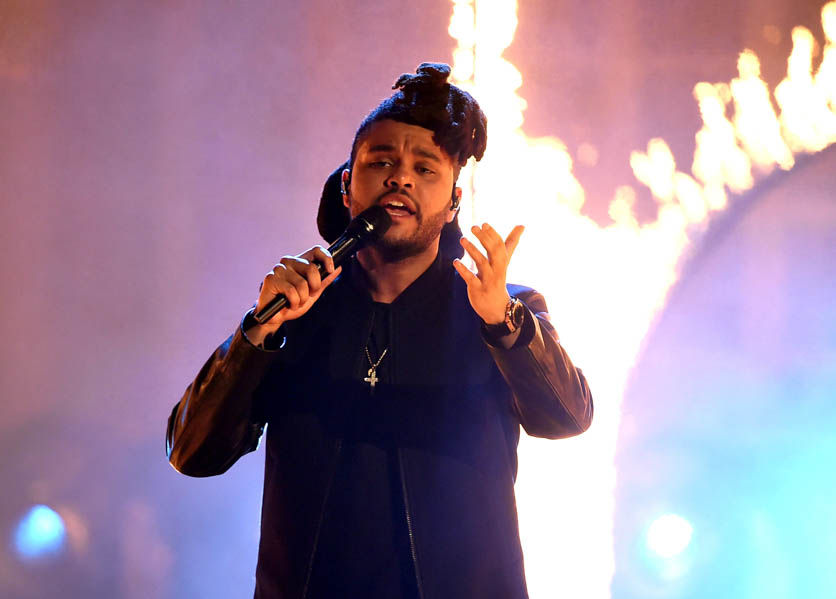 The "King of the Fall" singer was the king of the AMAs last year with a pyrotechnics-heavy performance of "The Hills" that brought serious heat to the stage. From the flames to his slick moves and iconic hair, it was pretty much everything. The Weeknd is as hot as ever in 2016 – he's up for several AMAs including Artist of the Year, and his third album Starboy drops next month.
---
9. Charli XCX – "Boom Clap" and "Break the Rules" (2014)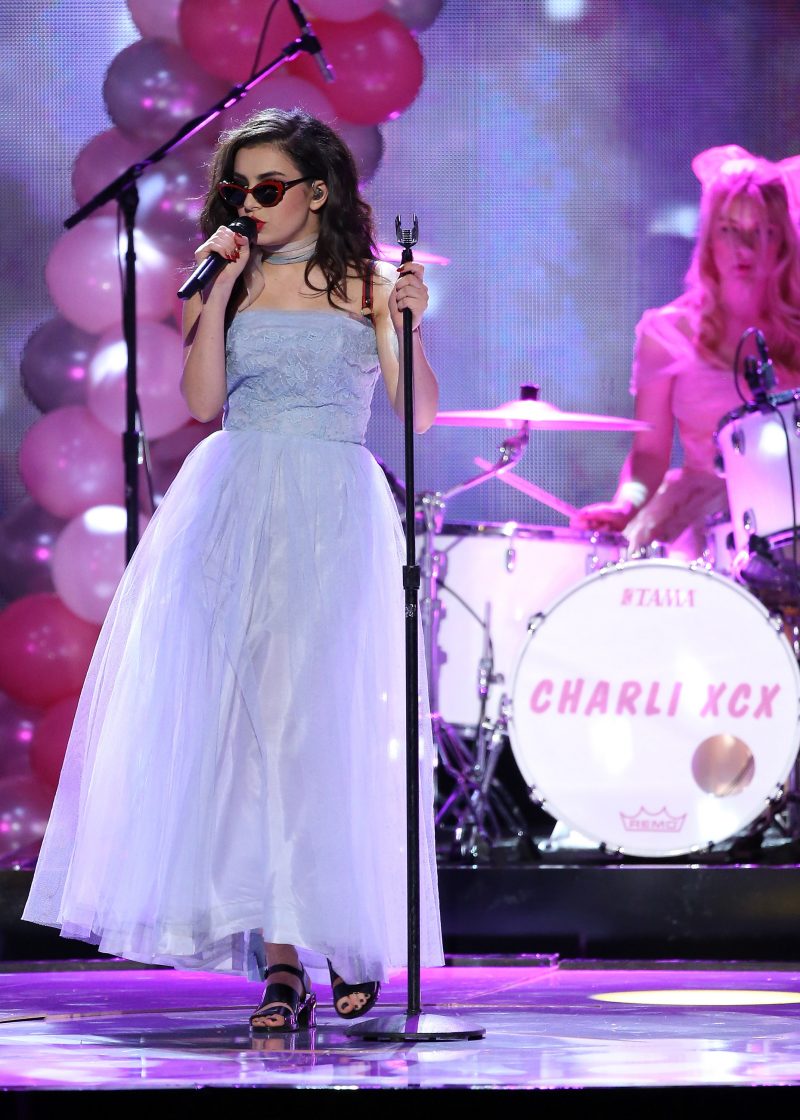 The oh-so-stylish British pop powerhouse sounded like a million bucks and showed serious range as she transitioned from a prom-themed rendition of "Boom Clap" to a take-no-prisoners romp through "Break the Rules." It was seriously major, and we can't wait for more from Charli.
---
8. Madonna & Babyface – "Take a Bow" (1995)
Madge is known for pushing the envelope with her outrageous performances, but her understated rendition of "Take a Bow" at the 1995 AMAs served as a potent reminder that she's just as effective when she keeps it simple. Featuring lush orchestral accompaniment and Babyface's feather-light backing vocals, the stunning performance definitely earned her the right to take a bow.
---
7. 5 Seconds of Summer – "What I Like About You" (2014)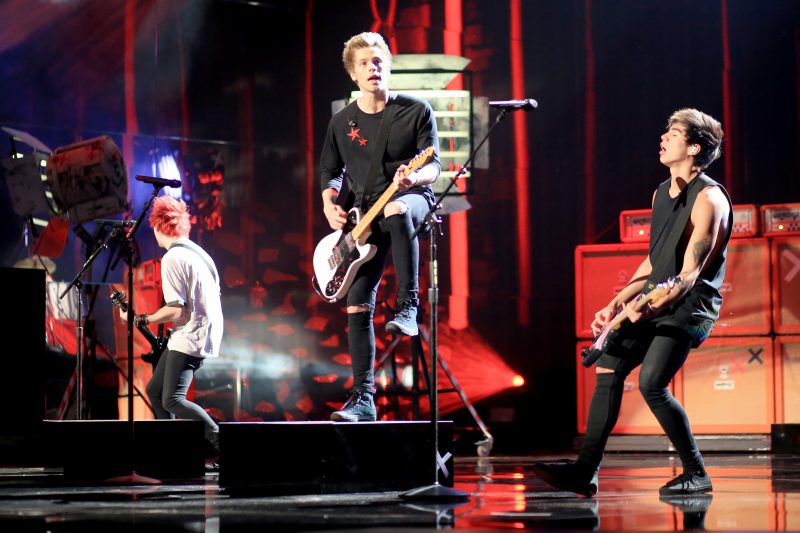 If you thought 5SOS was just a boy band, think again – these guys seriously rock, and they proved it with their high-octane 2014 AMA performance of "What I Like About You." It was a big night for the Australian foursome – they also beat out Sam Smith and Iggy Azalea for the New Artist of the Year award.
---
6. Meghan Trainor & Charlie Puth – "Like I'm Gonna Lose You/Marvin Gaye" (2015)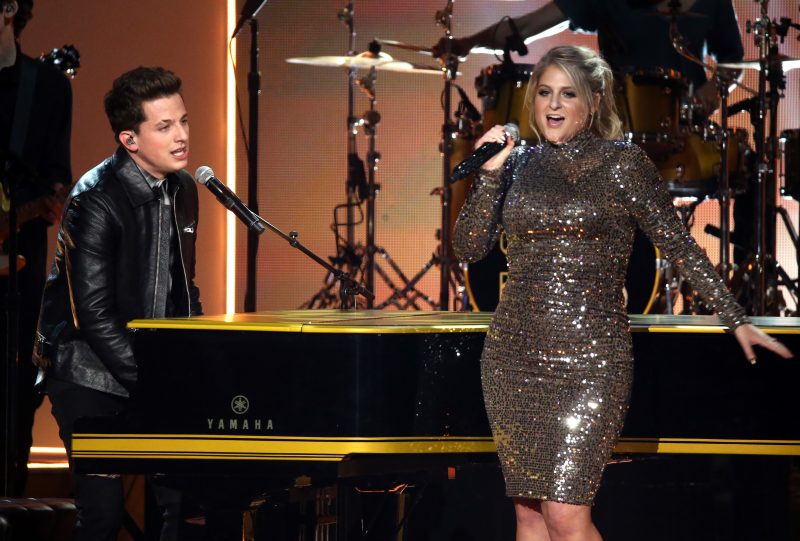 As if their vocal fireworks weren't enough, these two pop phenoms ended their stellar 2015 AMA performance with a full-on make-out session. The smooch practically broke Twitter and sent rumors swirling about a possible romance, but they've since confirmed that they're not dating. Trainor is nominated this year in the Favorite Artist – Adult Contemporary category.
---
5. Selena Gomez – "The Heart Wants What It Wants" (2014)
Gomez's emotional ballad is a serious stunner, and she did it total justice at the 2014 AMAs with a raw performance that let her tender, vulnerable voice shine. The heart wants what it wants, and we want more Selena Gomez in 2017.
---
4. Justin Bieber – "What Do You Mean/Where Are You Now/Sorry" (2015)
Bieber dominated the pop landscape in 2015 with a string of sexy tropical house hits that redefined both his sound and image, and he soaked it up big time during his AMA performance. His voice sounded amazing, his dancing was slicker than slick, and his emotion was totally palpable – we loved every second of it. Fans can vote for Bieber this year in five categories including Artist of the Year, Video of the Year, and Favorite Male Artist – Pop/Rock.
---
3. Michael Jackson – "We Are the World" (1986)
In celebration of his massively successful charity single "We Are the World, The King of Pop was joined on stage by a who's who of music royalty that included Diana Ross, Elizabeth Taylor, Julian Lennon, and more. It was a transcendent moment that lived up to the song's message of bringing people together, and it will go down in history as one of the AMAs finest moments.
---
2. Taylor Swift – "Blank Space" (2014)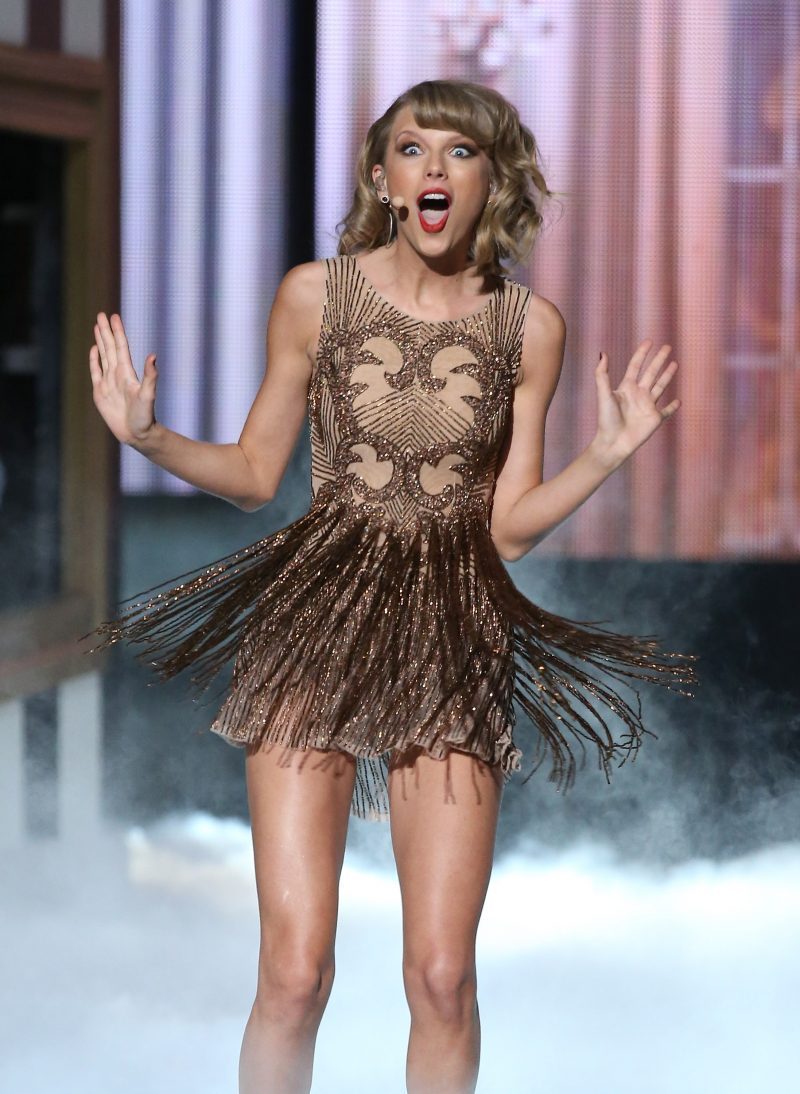 Taylor Swift knows how to put on a show, and she pulled out all the stops for her 2014 AMA performance. In a powerhouse performance that poked fun at the media's portrayal of her as a boy crazy heartbreaker, T Swift brought out a parade of handsome male suitors and proceeded to diss them one by one. It was fun, fierce, and perfectly self-aware – everything an awards show performance should be.
---
1. Beyoncé – "Single Ladies" (2008)
Surprised? You shouldn't be. Beyoncé's iconic "Single Ladies" choreography has become a cultural touchstone, and she nailed it (as usual) at the 2008 AMAs. If we had to put a ring on one AMA performance, this would be it. Queen Bey is up for four AMAs this year including Artist of the Year and Tour of the Year, and the entire BeyHive is rooting for her.
---
Don't miss these 2016 AMAs nominees on tour.
Tags