20 Songs for Summer from Festival Setlists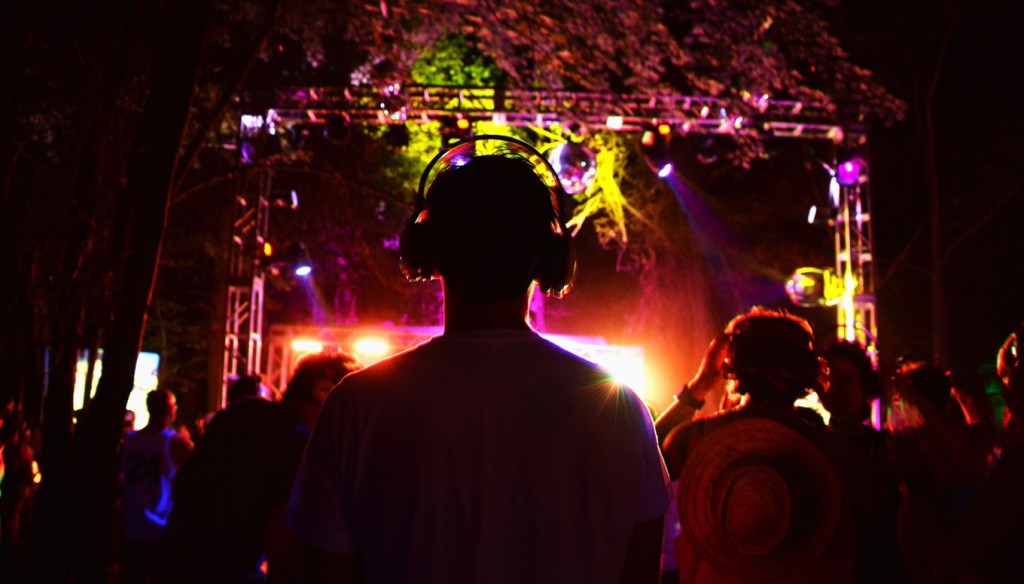 Check out 20 songs from the hottest artists blowing up the festival scene this year so far
Music festivals are hotbeds of cutting-edge sounds, and every year the hottest performers treat festivalgoers to their new and popular material. Artists are increasingly upping the ante during their sets by performing fresh tracks, and the resulting buzz helps breaking songs gain popularity far beyond the festival circuit.
So what tracks are dominating the festival scene – and our summer playlists – this year? We've scoured setlist data from the biggest festivals of 2015 (so far) via Setlist.fm, and cherry-picked 20 songs that are making big waves this season. These songs will be everywhere this summer, so get the jump on things and add them to your playlist now.
Check out the list below, and head to the comments to share your favorite festival performances and summer jams.
Alabama Shakes – "Always Alright"
AS turned up the heat at Coachella on April 17, 2015 with an epic performance of this scorcher from their new album Sound & Color.
All Them Witches – "Charles William"
The rising psychedelic blues outfit blew minds with this hard rock and country twang-infused song during their set at SXSW on March 18, 2015.
Alt-J – "Every Other Freckle"
The British indie darlings delighted fans with a rousing rendition of this new song at Coachella on April 18, 2015.
Andra Day – "Forever Mine"
Andra Day generated a lot of buzz at SXSW earlier this year, and is now set to impress at ESSENCE Festival, Life is Beautiful Festival, and beyond. This song was just released and we can't wait to hear it live.
Broncho – "Class Historian"
The '80s-leaning garage rockers closed out their SXSW set on March 19, 2015 with this seriously infectious track from their sophomore album Just Enough Hip to Be Woman.
Charli XCX – "Famous"
Charlie had fans singing along and dancing their booties off as she performed this fun song at Rock in Rio in Las Vegas on May 15, 2015.
Elle King – "Ex's & Oh's"
The soulful rock and roll vamp played this fan favorite at Beale Street Music Festival in Memphis, Tennessee, on May 3, 2015.
Florence + The Machine – "Ship to Wreck"
To the crowd's delight, Flo performed this electrifying new song off her new album, How Big, How Blue, How Beautiful at Coachella 2015. Definitely a summer anthem.
Hozier – "Jackie & Wilson"
The "Take Me to Church" singer treated festivalgoers to a bluesy rendition of this song at the New Orleans Jazz & Heritage Festival on April 24, 2015.
Kendrick Lamar – "Alright"
Kendrick performed this syncopated banger off his latest album To Pimp A Butterfly at Sasquatch! Music Festival on May 25, 2015.
Lecrae – "All I Need is You"
The Christian hip hop heavyweight performed this Grammy nominated track at the Beale Street Music Festival on May 2, 2015. Ticket buyers can hear it for themselves as he opens for Kevin Hart at the upcoming ESSENCE Festival.
Major Lazer – "Powerful" (Feat. Ellie Goulding)
This new seductive track off the group's forthcoming third album The Mission is Peace has electronic music fans stoked to see them perform it live at their upcoming shows.
Milky Chance – "Flashed Junk Mind"
The German folktronica duo performed this funky song at Shaky Knees Festival on May 9, 2015.
Modest Mouse – "Lampshades on Fire"
Indie veterans Modest Mouse rocked fans with this modern-day anthem at Sasquatch! Music Festival on May 23, 2015.
Porter Robinson – "Sad Machine"
The budding EDM DJ and producer blew minds with this lush, soaring song during his set at Coachella on April 17, 2015.
Rubblebucket – "Carousel Ride"
Indie-dance favorites Rubblebucket got booties shaking with this party-worthy track from their new album Survival Sounds during their set at The Hangout Fest on May 17.
The Weeknd – "High For This"
The alternative R&B master opened his epic Coachella 2015 set with this sultry favorite.
Toro Y Moi – "Buffalo"
Genre-devouring chillwave producer Toro y Moi played this catchy new song off his latest album What For? at Hangout Music Festival on May 16, 2015.
Wale – "The Girls On Drugs"
Wale turned up Beale Street Music Festival on May 2, 2015, and we're digging this track of his new album The Album About Nothing.
X Ambassadors – "Renegades"
The alt rockers will be hitting fests across the country with this fresh new track that they played at Big Guava Music Festival on May 8, 2015.
Tags
You Might Like
As we prepare for Lollapalooza's virtual 2020 installment, let's look back at the moments that made the festival iconic.
Headed to Voodoo? Here's everything you'll need.
The first weekend of Austin City Limits Music Festival was picture perfect.