Beautiful Body Paint Inspiration for Your Next Music Festival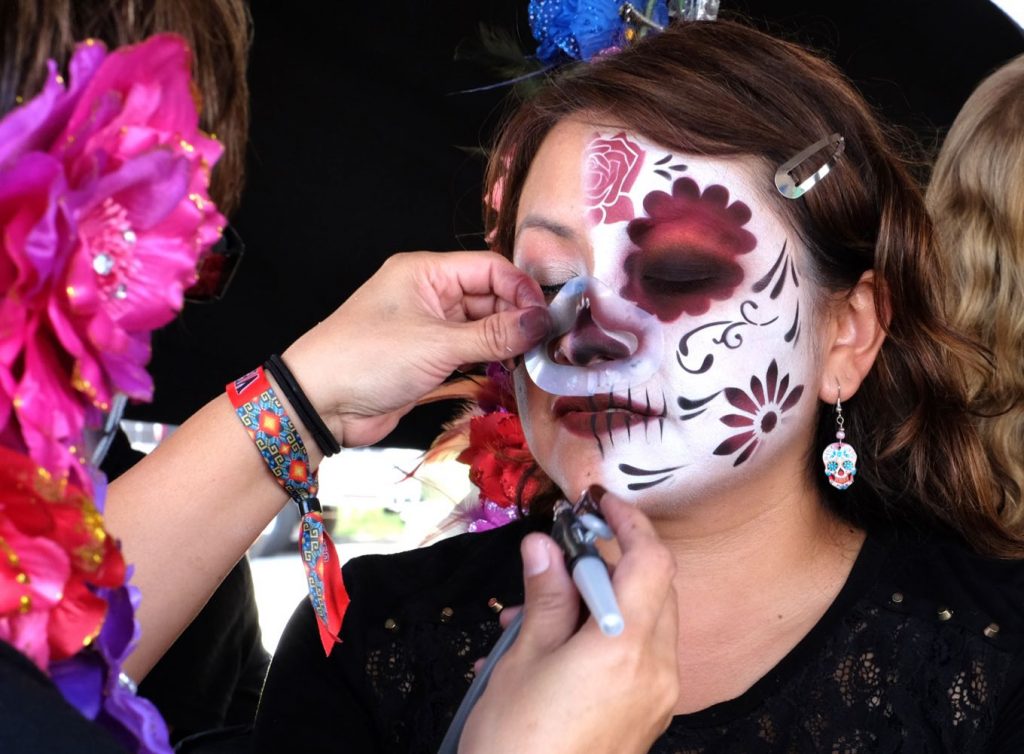 Heading to a festival or fair this fall? While glitter, metallic tattoos, and body jewels may have you covered, there's also room to be even more adventurous and rock some body paint. To get your creative juices going, we scoured Instagram for some cool ideas. From face paint to henna tattoos, these pieces of body art will definitely help you make a statement and have some creative fun.
1. Dia de los Muertos Skulls
Halloween and Day of the Dead (Dia de los Muertos) are creepin' closer and closer. But Dia de los Muertos skulls are totally timeless. Check out the easy to follow video tutorial.
2. Animal Prints
If your legs are feeling a bit bare, adorn them with a colorful, animal-print masterpiece. Wear it with a skirt to really show off the artwork.
3. Henna
Nothing looks cooler than a crazy-cool henna hand piece. No accessories are needed. Just let the henna shine on its own.
4. Psychedelic Colors
If you're feeling a little funky, opt for a colorful piece of art on your hands instead. It's subtle, but statement making.
5. Blooming Flowers
Rocking a backless shirt to the fest? Consider decorating your back with a beautiful blooming flower artwork.
6. Dreamcatcher
Draw your own beautiful dreamcatcher body paint piece with this helpful YouTube video tutorial.
7. Glow in the Dark
Whoa. Just whoa!
8. Basic
All-white body paint designs also create a really beautiful look. From your arms to your legs, it'll really make the intricate artwork pop.
9. Whimsical
Body art doesn't just have to be one thing. Get creative, color outside the lines, and decorate your body with whatever designs are calling you. The more eclectic the mix, the better.
---
Going bold with face and body paint? Please share pics with us @Ticketmaster.

You Might Like
As we prepare for Lollapalooza's virtual 2020 installment, let's look back at the moments that made the festival iconic.
Headed to Voodoo? Here's everything you'll need.
The first weekend of Austin City Limits Music Festival was picture perfect.