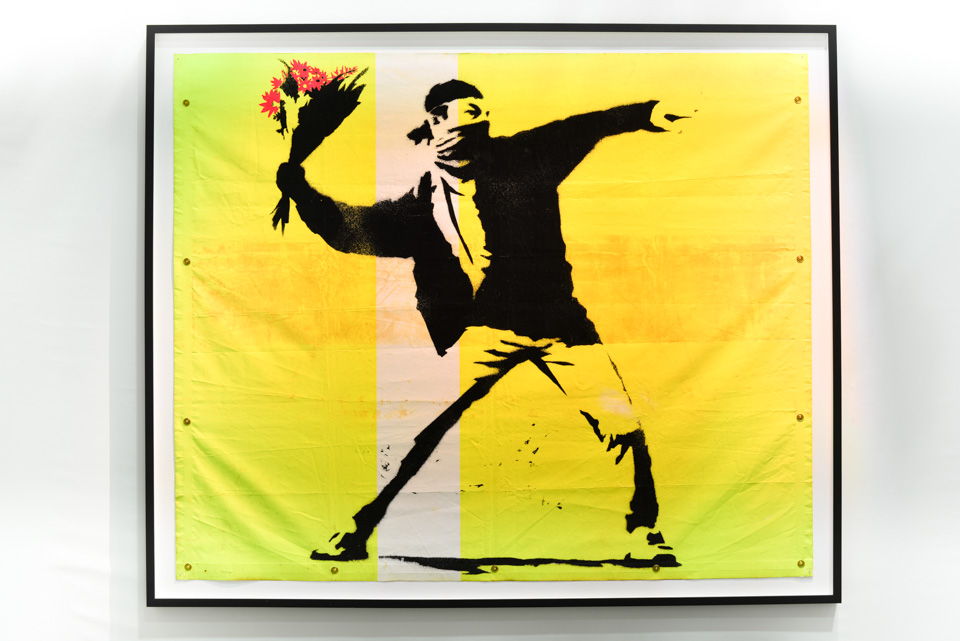 Banksy fans and mystery seekers gather 'round: the largest collection of work by the elusive street artist is bound for Toronto – and you won't have to scour random street corners to take it all in.
The Art of Banksy, showcasing at 213 Sterling Road, is open until September 2nd with tickets on sale now.
While the artist's identity and tactics remain a mystery (some even suspect Banksy could be a team full of people!), some of his most recognizable work has been concentrated into this special exhibit, compiled by his former agent Steve Lazarides. The $35 million dollars-worth of material was corralled from over 40 private art collectors around the world, and will be re-distributed once the show closes.
Who do you think Banksy is? Where do you think he will strike next? Banksy's powerful messages and placements may be more important now than ever – and the largest collection of his art to date can be found exclusively in Toronto right now.
Preview some of the treasures on view right now, and purchase tickets here for your trip through these master works of street art.