2022–2023 NHL® Season FAQs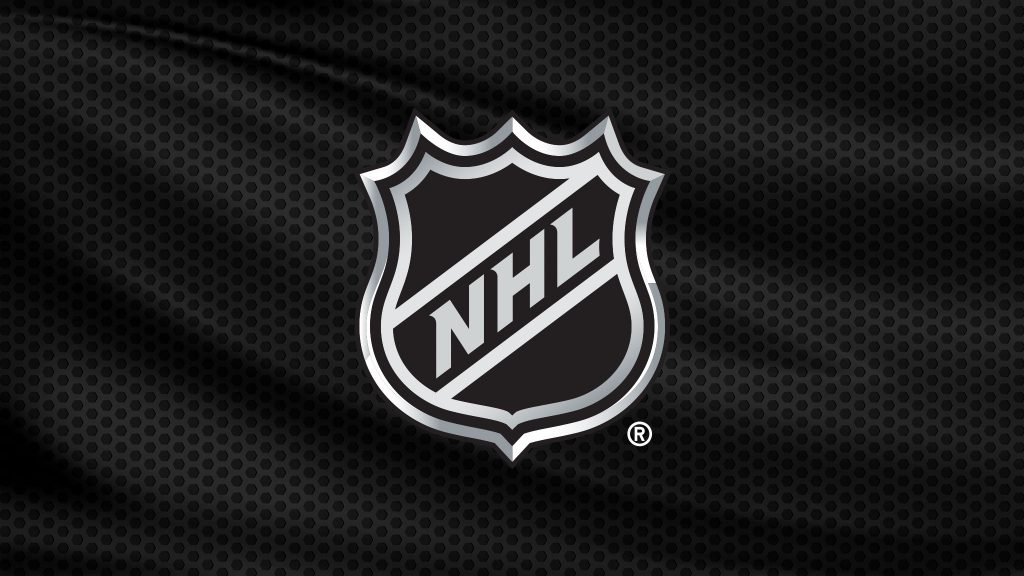 As we head into the 2022–2023 NHL® Season, we want to make sure fans have all the information they need to get ready to see their favorite team hit the ice live. From everything you need to know about buying and selling NHL® tickets, to updates on fan safety guidelines, you'll find it all in the FAQ below. We encourage you to check back often, as we plan to keep this page regularly updated.
When does the NHL® regular season begin?
The NHL® regular season begins on October 11, 2022, in North America and runs for a full 82 games. It's preceded by the NHL® preseason, which starts up in late September 2022 and continues into early October.
When is the NHL Winter Classic®?
The 2023 Discover NHL Winter Classic® returns this season with the Pittsburgh Penguins® squaring off against the Boston Bruins® on January 2, 2023, at Fenway Park in Boston, Massachusetts.
When is the 2023 NHL® All-Star game?
The NHL® season will take a break so players can participate in the 2023 Honda NHL® All-Star, which will take place on February 3–4, 2023, at the home of the Florida Panthers® FLA Live Arena in Sunrise, Florida.
When is the NHL Stadium Series™?
The 2023 Navy Federal Credit Union NHL Stadium Series™ will feature the Washington Capitals® taking on the Carolina Hurricanes® on February 18, 2023, at Carter-Finley Stadium in Raleigh, North Carolina.
Buying Tickets
What's the best way to buy NHL® tickets for the 2022–2023 season?
The best place to purchase tickets for the 2022–2023 NHL® Season is at Ticketmaster. Ticketmaster has a wide selection of seats to every game, so you never miss a minute of the action. Even when the game is sold out, Ticketmaster can get you in with a wide selection of resale tickets available from other fans. Be there live for the puck drop and score your tickets at ticketmaster.com/nhl. 
When can I buy tickets for the 2022–2023 NHL® season?
Tickets for the 2022–2023 NHL® Season are currently available for sale at Ticketmaster. Score seats to cheer on your favorite team live this season at ticketmaster.com/nhl.
How much are NHL® tickets?
Ticket prices for the 2022–2023 NHL® Season vary. For ticket information, and to purchase tickets to see your favorite team live this season, visit ticketmaster.com/nhl. 
How do NHL® season tickets work?
Becoming a season ticket holder is a great way to ensure you're there to cheer on your favorite team all season long. Season ticket holder programs vary by team. For more information on how NHL® season tickets work, and to become a season ticket member, visit your favorite NHL® team's official website.
If I'm a 2022–2023 NHL® season ticket holder, do I also get access to tickets to the playoffs?
Since playoff matchups are not determined until the regular season is complete, playoff tickets are not typically included in your 2022–2023 NHL® Season tickets. However, season ticket holders will have the opportunity to register to purchase playoff tickets when they become available. Ticketmaster will also have a wide selection of playoff tickets once the regular season has completed and the playoff matchups are determined. For more information on your season ticket holder benefits, visit your favorite team's official website.
Selling Tickets
What is the NHL Ticket Exchange™?
The NHL Ticket Exchange™ makes it possible for you to purchase fan-to-fan resale tickets from other hockey fans. You may purchase 100% verified tickets from other fans for many events listed with Ticketmaster. If you purchased a verified resale ticket with Ticketmaster, we'll reissue a new ticket just for you, eliminating the need for photocopies or any manual transfer. Learn more about how to safely sell your tickets.
If I can't make the game, can I sell my NHL® tickets on Ticketmaster?
If for some reason you can't make the game, you can sell your tickets on Ticketmaster directly from your account.* 
How can I sell my tickets on the NHL Ticket Exchange™?
When you visit My Account, you will see a "Sell" button on your order, and you'll be able to sell your tickets verified through Ticketmaster. Just tap the button to set your price and list your tickets. When your tickets sell, we'll make sure you receive the correct funds via direct deposit after the event. You can also edit or remove your listing anytime. 
*In certain instances an artist, team or venue may not allow resale for certain rows/seats.
Refunds
Are NHL® tickets refundable?
Full refunds will be available if a game is canceled and it cannot be replayed, or if it is played under conditions that require the team to prohibit fans from attending. See more information about refund options.
NHL, the NHL Shield, the word mark and image of the Stanley Cup and the word mark NHL Winter Classic are registered trademarks and the NHL Winter Classic logo, NHL All-Star Game logo, NHL Stadium Series name and logo, NHL Ticket Exchange and Stanley Cup Playoffs logo are trademarks of the National Hockey League. NHL and NHL team marks are the property of the NHL and its teams. © NHL 2022. All Rights Reserved.
You Might Like
From big burly beards during a playoff run to the march to the ice, the importance of superstitions and traditions in a run to compete for the Stanley Cup® i...
Whether you're new to hockey or a lifelong fan of the sport, we've put together this guide to help the crowd get caught up on popular hockey slang and lingo.
To give fans of professional hockey more ways to experience the game live, the National Hockey League has hosted a handful of different outdoor specialty gam...