How to Prepare for Buying Beyoncé Tickets – 10 Useful Tips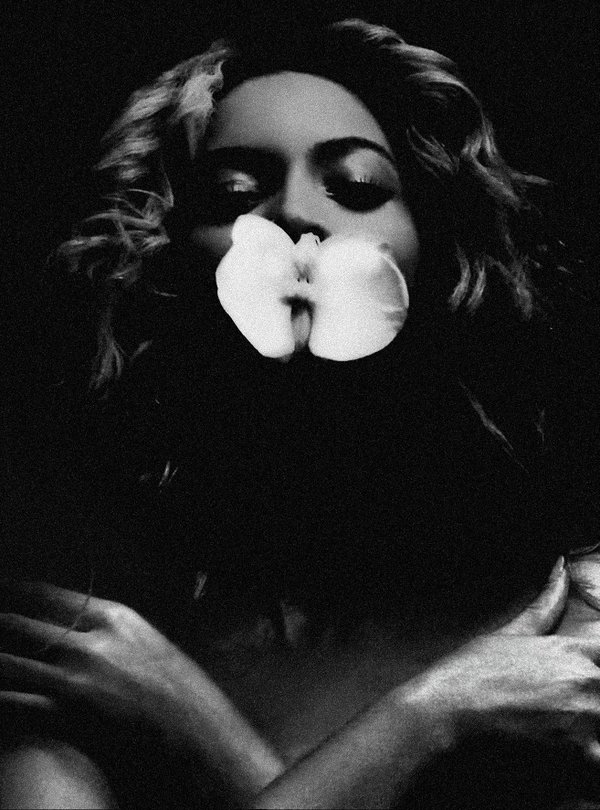 Ever since Queen Bey took over Super Bowl 50 and announced The Formation World Tour 2016, the BeyHive hasn't stopped buzzing. And with only so many presale tickets for stadium shows across America and Europe, Beyonce fans that haven't scored tickets yet are preparing for when tickets go on sale to the public on 2/16 and 2/22.
If you're getting ready to buy Beyoncé tickets, here are some ticket buying tips to help you get in to see this #flawless entertainer for the time of your life.
1. Add Favorites to Your Ticketmaster Account
Add artists to your favorites to get notified when they come to town. You'll always know when the next big event is headed your way and when tickets go on sale.
Get An Account »
Add Favorites »
2. Sign In Ahead Of Time
Every second counts. Be ready to roll and store your billing info ahead of time so you can speed through checkout.
3. Keep Your Info Up-to-Date
Don't just store it and ignore it. Make sure your current credit card, address, and phone information are on file in My Account.
4. Don't Use Public Wi-Fi
Sometimes, sharing is not caring. Public Wi-Fi networks can slow you down when you've got a need for speed.
5. Get Our App
The Ticketmaster app lets you keep our entire inventory in your pocket. Plus, it's free for iPhone and Android.
6. Use More Than One Device
Two fans are better than one. Have a friend hustle on their phone, laptop, or tablet. But make sure you only use one browser (or browser tab) on each device, or else the system might think you're a bot and cancel your tickets.
7. Split Up
The fewer tickets you search for, the better the odds you'll score those seats. Have more than one person in your group buy tickets and sit apart if you have to. You can still carpool.
8. Keep Checking Back
Sometimes additional tickets are released hours before a big event. Resale tickets will also pop up as the concert draws near, so check in regularly.
9. Buy Verified Resale Tickets
Even if you don't score tickets right away, Bey and Ticketmaster have your back with Verified Resale Tickets. Unlike other ticket resellers, Ticketmaster Verified Resale Tickets guarantee that the seat you buy is the seat you get.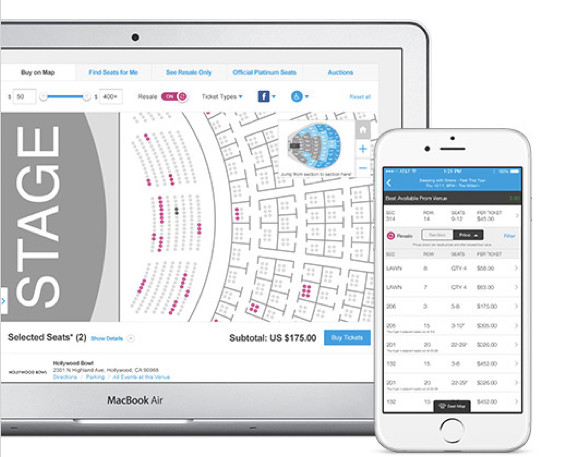 Turn on the resale slider above the venue's seating chart to find the seats that are available. Just look for this logo:

10. Double Check the Date & Time When Tickets Go On Sale
Check the list below for local onsale dates, and go here for more important Beyoncé ticket sales details. Then, set as many reminders as you need to get in line for tickets as soon as they go on sale.
Beyoncé – The Formation World Tour 2016 Dates:
All dates, cities and venues below subject to change.
NORTH AMERICA:
4/27 – Miami, FL @ Marlins Park (Onsale 2/16)
4/29 – Tampa, FL @ Raymond James Stadium (Onsale 2/16)
5/1 – Atlanta, GA @ Georgia Dome (Onsale 2/22)
5/3 – Raleigh, NC @ Carter-Finley Stadium (Onsale 2/22)
5/5 – Nashville, TN @ Nissan Stadium (Onsale 2/22)
5/7 – Houston, TX @ NRG Stadium (Onsale 2/22)
5/9 – Dallas, TX @ AT&T Stadium (Onsale 2/16)
5/12 – San Diego, CA @ Qualcomm Stadium (Onsale 2/16)
5/14 – Los Angeles, CA @ Rose Bowl (Onsale 2/16)
5/16 – San Francisco, CA @ Levi's Stadium (Onsale 2/22)
5/18 – Seattle, WA @ CenturyLink Field (Onsale 2/22)
5/20 – Edmonton, AB @ Commonwealth Stadium (Onsale 2/16)
5/23 – Minneapolis, MN @ TCF Bank Stadium (Onsale 2/22)
5/25 – Toronto, ON @ Rogers Centre (Onsale 2/16)
5/27 – Chicago, IL @ Soldier Field (Onsale 2/16)
5/29 – Detroit, MI @ Ford Field (Onsale 2/22)
5/31 – Pittsburgh, PA @ Heinz Field (Onsale 2/22)
6/3 – Boston, MA @ Gillette Stadium (Onsale 2/16)
6/5 – Philadelphia, PA @ Lincoln Financial Field (Onsale 2/16)
6/7 – New York, NY @ Citi Field (Onsale 2/16)
6/8 – New York, NY @ Citi Field (Onsale 2/16)
6/10 – Baltimore, MD @ M&T Bank Stadium (Onsale 2/16)
6/12 – Hershey, PA @ Hersheypark Stadium (Onsale 2/16)
Tags