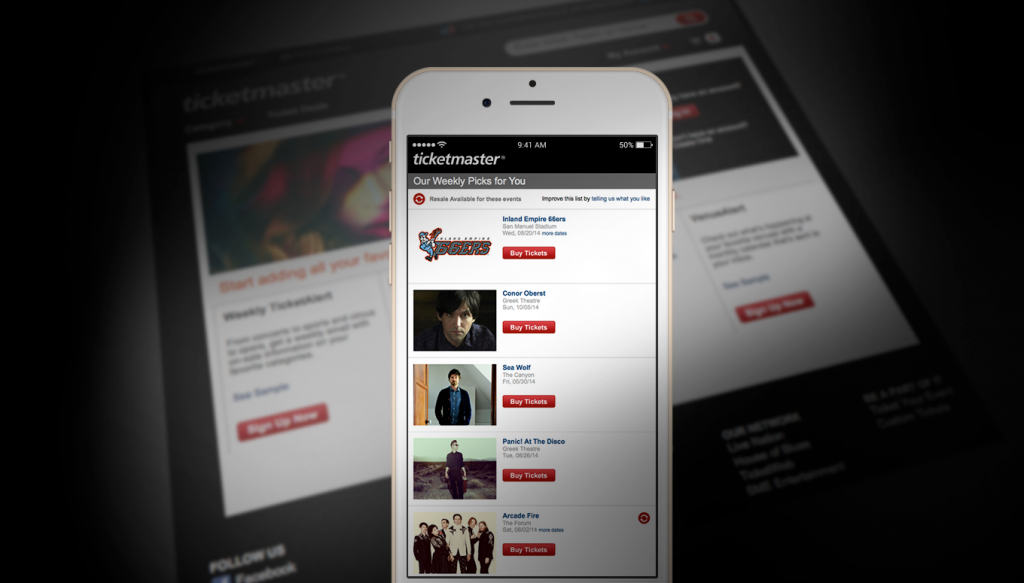 You hate missing out on events. We get it, we're fans too. Whether it's your favorite band, festival, or a big game you've been dying to catch, here's how you can get the email you want for the events you love!
If you're serious about getting in (after all, you are reading a ticketing blog), you should be receiving some of these customizable alerts:
TicketAlert: Get a personalized list of events in your area each week.
PerformerAlert: Know exactly when to buy tickets for all of your favorites.
TeamAlert: Get at-a-glance monthly game calendars of your favorite teams.
VenueAlert: Get at-a-glance monthly calendars of your favorite venues.
It only take a few seconds to set it up, then you can return to shopping, Facebooking, or watching kittens. Just Update Your Favorites in My Account then customize your Edit Email & Mobile Preferences. Soon the good news will come pouring in. We hope to see you at the show.
Don't have an account? No problem, create one to set up your custom TicketAlerts.
Tags
You Might Like
Ticketmaster Request is a simple way to request tickets to certain popular and high-demand shows. From ticket prices to seat sections, you can easily customi...
Once live events are happening again, your phone will be super key to getting in at the door.
When plans change, the Ticketmaster app and website make it easy to sell your tickets.