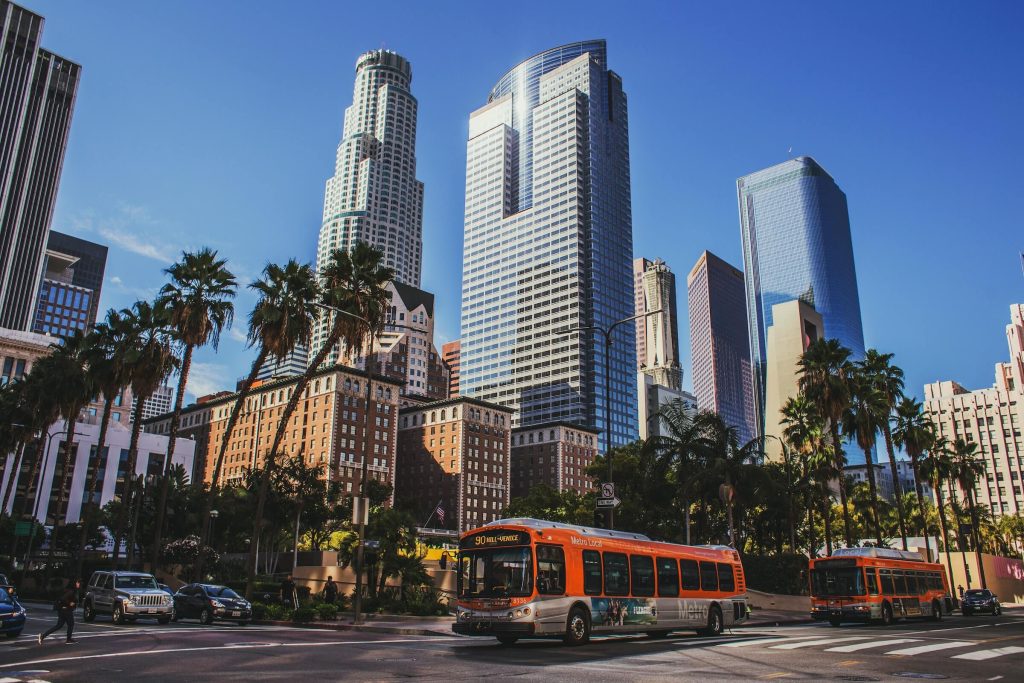 Whether you're a seasoned SoCal resident, visiting on vacation or just passing through town, Los Angeles is an exciting city with endless places to explore. Need a little inspiration? Here are a few suggested events in Los Angeles this weekend that are guaranteed to delight.
What to Do in Los Angeles This Weekend
Go to a Show
View this post on Instagram

If you're in the mood for some live music, you'll have plenty of concerts in Los Angeles to choose from this weekend. The city is a mecca for musicians, home to a diverse blend of talented artists that cater to fans of every genre. Not sure where to start? See who's playing at the Kia Forum or Hollywood Bowl, two historic arenas that host some of the best performances in Southern California with big-name headliners like The Rolling Stones, Taylor Swift, Kanye West, and Bruno Mars over the years. Prefer a more intimate experience? Catch an indie set at the El Rey or Troubadour, two smaller venues without a bad seat in the house.
Cheer on LA Sports
View this post on Instagram

Watching a good matchup is always a blast and L.A. is home to a number of popular teams filled with some of the best talent in the game, including the Los Angeles Lakers, Los Angeles Clippers, Los Angeles Dodgers, Los Angeles Kings®, Los Angeles Rams, Los Angeles Chargers, USC Trojans, UCLA Bruins, LA Galaxy, and more. Whether you take in all the action sitting courtside for an NBA game at Crypto.com Arena, or watch a ballgame from the outfield bleachers at Dodger Stadium, sports events in Los Angeles are bound to get your adrenaline pumping. You can count on contagious energy from all the L.A. sports fans at any sporting event you attend. Be sure to get there on time so you don't miss a play and show your support by getting decked out in your team's favorite colors.
Catch a Comedy Show
View this post on Instagram

If you're looking for Los Angeles events this weekend, you could check out the local comedy scene. Comedy shows in L.A. are hilarious and feature some of the most famous stand-up acts from all over the world. There are so many comedy clubs in L.A. that you could go see a show every night, no matter your preferred comedic taste. Whether you want to watch your favorite Netflix comedian live and in-person or enjoy some laughs at an open mic night at your nearby watering hole, the talent in Tinseltown is sure to leave you in stitches. Feel like getting up on stage and experiencing a taste of the limelight? Find an improv comedy show in L.A. where audience members are always kept on their toes, unsure of what to expect next or when they might be called upon.
Experience Broadway in Hollywood
View this post on Instagram

The plays in Los Angeles give Broadway a run for its money with over-the-top Hollywood production, star-studded audiences and critically acclaimed performances not soon to be forgotten. If there's a play or musical you've been wanting to see, you can bet it'll be on tour in town at one of the city's premiere theaters. The Pantages, for example, is a historic venue known for hosting renowned plays like Wicked, Hamilton, The Book of Mormon, and more. Plan ahead and hit the red carpet with friends dressed to the nines, or roll solo to an afternoon matinee while passing through town. Either way, you can count on the unparalleled entertainment factor to make a lasting impression.
Between the thriving music scene, popular sports teams, and world-class entertainment, you're sure to find some fun things to do in L.A. this weekend.
You Might Like
Step inside Crypto.com Arena, home of the Los Angeles Lakers & LA Clippers, and learn more about this SoCal staple for sports and entertainment.
Step inside EverBank Stadium, home of the Jacksonville Jaguars, and learn more about this Florida staple for sports and entertainment.
Step inside Paycor Stadium, home of the Cincinnati Bengals, and learn more about this Ohio staple for sports and entertainment.