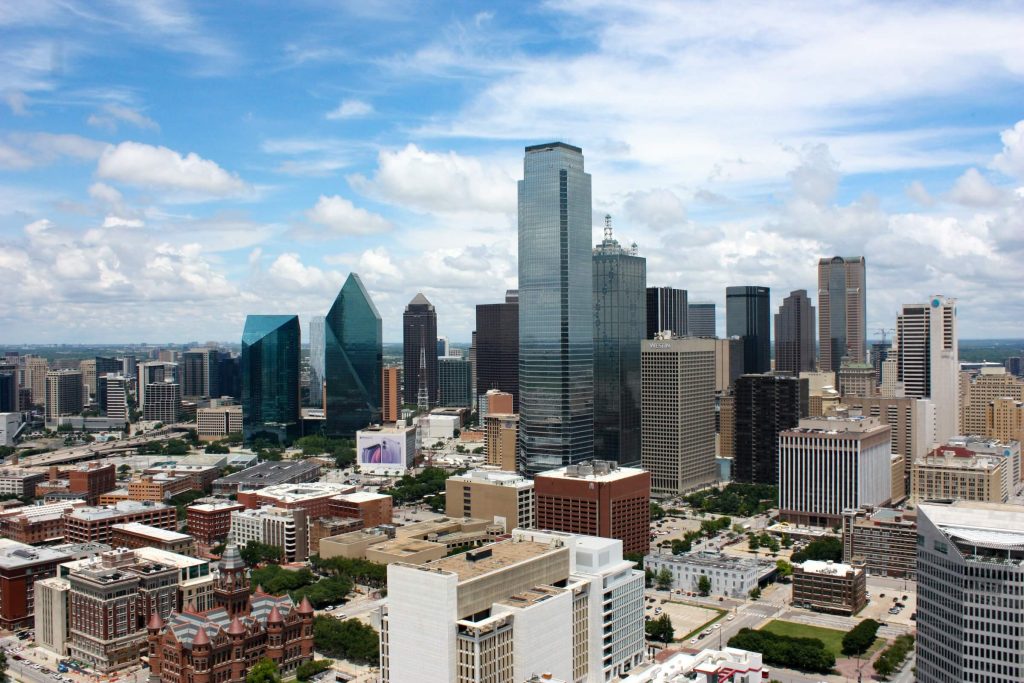 Dallas is great place to be, whether you're just visiting or live here full-time. This Texan metropolis is the fourth-largest city in the U.S. and bustling with excitement. You have no shortage of places to explore between the historical landmarks, beautiful parks and exciting events. Sometimes deciding what to do in Dallas this weekend can be challenging, so if you're in need of a little inspiration to get some plans in motion, we have you covered with the best weekend events Dallas has to offer.
What to Do in Dallas This Weekend
Go to a Concert
View this post on Instagram

Located in Northern Texas, the Dallas/Fort Worth (DFW) metroplex is a cultural hub with a flourishing music scene, so going to a show is one of the most exciting things to do in DFW this weekend. While it may be a beacon for soulful folks and famous for producing country stars like Willie Nelson and Johnny Cash, the Lone Star State is home to musicians across all genres, including Beyoncé, Post Malone, Leon Bridges, Demi Lovato, and so many more. No matter what type of music you prefer, the concerts in Dallas are always exciting with over-the-top production value. Take the recently renovated, world-famous venue, Trees, for example: It boasts an award-winning sound system and has hosted some of the biggest names in the music industry, like Nirvana, Radiohead and Arcade Fire. Or, if you're not a fan of big crowds, you'll have no problem finding a Dallas bar with live music you can meander into throughout the weekend.
Cheer on Dallas Sports
View this post on Instagram

Dallas sporting events are another great option to check out given the number of popular teams in the area. No matter who's in town, you can bank on having a good time watching the Dallas Mavericks take on their contenders at American Airlines Center. Or, if you're more of a baseball fan, you can't go wrong watching the Texas Rangers at Globe Life Field just a short drive out of town. They say everything is bigger in Texas, and that's certainly true of some of the state's sports arenas. Formerly known as the Cowboys Stadium, the new AT&T Stadium can expand to accommodate 105,000 people — but you'll want to get your tickets early to get a good seat to watch the popular NFL Cowboys, who have often been referred to as America's favorite team.
Catch a Comedy Show
View this post on Instagram

Dallas, Texas, is a great place to go and have a good time. Whether you're looking for comedy, great food, or just a night out with friends, the city has it all. There are so many different types of comedy shows in Dallas that you will never get bored. You can go to a stand-up comedy show, an amateur open mic night, or a hilarious improv show and count on laughing yourself to tears. Out of all the comedy clubs in Dallas, one of the best is Arlington Improv. It's located near the center of the larger DFW metro and features some of the best comedians in the country. If you're looking for fun things to do in Dallas this weekend, Arlington Improv is the place to be.
Go to the Theater
View this post on Instagram

Finally, the theater shows in Dallas are endless, with places like the AT&T Performing Arts Center, the Margot and Bill Winspear Opera House, and the Actors Conservatory Theater of Dallas — one of the most successful in the country. If you're looking for grandeur, the beautiful Violet Crown (a movie theater that now sits in the place of the former historic Magnolia Theatre) is set to open in fall 2022 and is located in the middle of downtown Dallas. The venue, which has been around since 1927 and still has the original red velvet seats and crystal chandeliers, will be committed to preserving and celebrating the magic of cinema, making it the perfect spot to catch a movie while you're in Dallas.  No matter where you watch a show or movie, the theater venues in Dallas this weekend will leave you breathless with their production of Broadway classics that have previously included Disney musicals, classical ballets and best-selling screenplays.
If you're not sure what to do in Dallas this weekend, you're guaranteed to have a blast at any of these options. Invite a friend and grab your tickets while you can.
You Might Like
Step inside Crypto.com Arena, home of the Los Angeles Lakers & LA Clippers, and learn more about this SoCal staple for sports and entertainment.
Step inside EverBank Stadium, home of the Jacksonville Jaguars, and learn more about this Florida staple for sports and entertainment.
Step inside Paycor Stadium, home of the Cincinnati Bengals, and learn more about this Ohio staple for sports and entertainment.