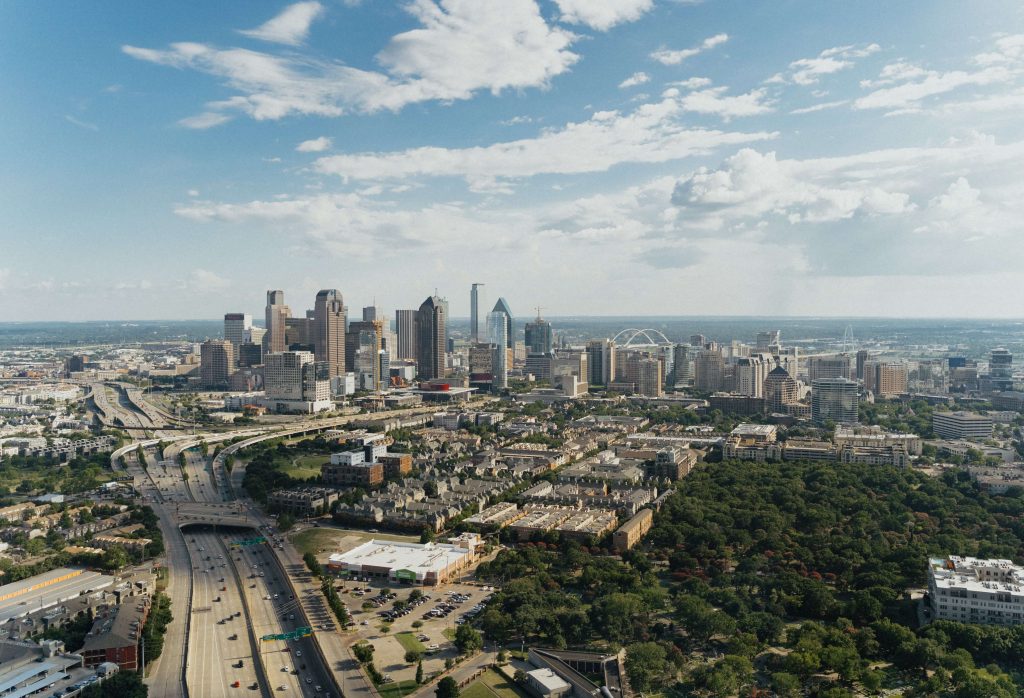 House of Blues Dallas | Majestic Theatre Dallas | South Side Ballroom | The Rustic | The Kessler Theater | Trees | Adair's Saloon
Every year, thousands of tourists and transplants relocate to Dallas, Texas. Not only is Dallas one of the fastest growing cities in the United States, it has also become a cultural hub of the Lone Star State. The city has become known for its unique cuisine, country-defining history, top-tier sports teams, and opportunities to experience rich culture. If you're wondering if Dallas has live music, then you're in luck.  Whether you want to catch a house music performance by a local DJ, some honkey-tonk or you just want to see a top-billing superstar, there are a multitude of options for a live performance. So if you're looking to catch an upcoming concert in the city soon, check out our list below for the best bars in Dallas for live music.
---
House of Blues Dallas
View this post on Instagram

Comedy, hip-hop, country music, house, the Dallas House of Blues hosts it all in the intimate setting of their Music Hall or Foundation Room. The venue originally opened in 1992, and has been a staple of the Dallas live music scene since 2007 when they opened in the White Swan building. The Music Hall is standing-room-only/general admission, so arrive early. If you don't have plans before the show, get a table at the in-house restaurant that features unique, southern cuisine that's made from scratch. Public parking lots are available in the back of the concert hall (see here for more information on House of Blues parking and bag policy information).
---
Majestic Theatre Dallas
View this post on Instagram

Having celebrated their 100th year in business in 2022, the Majestic Theatre in Dallas originally opened as a vaudeville theater before transitioning to showing movies. A century later, it's one of the hallmark live music venues in Dallas, while also being used to present performing arts and comedy shows. As one of the oldest buildings in downtown Dallas, patrons flock to the Majestic for its Renaissance-style architecture, but stay for the character and acoustics. Unlike the House of Blues, seats are marked at this venue, so buy your tickets early.
---
South Side Ballroom
View this post on Instagram

Both the Majestic and House of Blues are small, intimate Dallas live music venues, but South Side Ballroom is a 27,000-square-foot concert venue that can accommodate a max capacity of up to 4,000 people. Opening in 2007, the South Side Ballroom has become one of the most prominent venues in downtown Dallas. The venue comes complete with five custom bars, food service, on-site parking, and a merchandising area. Previous acts at the South Side Ballroom include Kendrick Lamar, Twenty One Pilots, Bruno Mars, and Dua Lipa. There's also a host of great pregame eating and drinking spots nearby to satisfy all of your cravings before the show.
---
The Rustic
View this post on Instagram

If you want to hear loud, rambunctious music from a promising young artist that you've never heard of, then The Rustic is right up your alley. It's like a hodge-podge of other live music spots all rolled into one featuring a backyard indoor/outdoor space, three bars, made-from-scratch cuisine, picnic tables to accommodate both large and small groups, and a huge outdoor stage. Locals recommend the legendary Rustic Rita, a frozen, house-made mango popsicle margarita. 
---
The Kessler Theater
View this post on Instagram

Like the Majestic, The Kessler Theater has been a mainstay in Dallas for 80 years. Located in Oak Cliff, The Kessler has been a concert hall, live music venue, a movie theater and a tabernacle. After a rough stretch through the '80s and '90s, The Kessler was repurposed and renovated in 2009 to serve as an art gallery, concert venue and a dance studio. The seating chart is different for each show, so patrons can get a unique experience each time they go. Parking all around the venue is free, but arrive early because it goes quickly. 
---
Trees
View this post on Instagram

Trees is a 600-person concert hall that opened in 1990. Located in the heart of Deep Ellum, Trees is known for hosting classic rock artists like Pearl Jam, Radiohead and Nirvana. However, nowadays the venue hosts artists across many different genres. Despite being around for 30 years, Trees went through hardships in the aughts, but was rescued by Clint Barlow, the former drummer for Vanilla Ice, and the venue has been thriving ever since. 
---
Adair's Saloon
View this post on Instagram

Adair's Saloon represents what a small, live music hall should be in a city like Dallas: A dive bar that serves burgers and wings, covered in graffiti and polaroids that features performances seven nights a week. Known simply as Adair's to the locals, the bar was founded in 1963 as a college bar by S.L. and Ann Adair. The bar changed ownership in 2006 but continues to be owned and operated by employees that honored time-tested traditions. Locals speculate that Adair's is one of, if not the oldest bars in Dallas. Previous live music acts include Jack Ingram, Deryl Dodd and members of The Chicks. 
---
They say everything is bigger and better in Texas, and if you've been to any of these bars for live music, it's hard to disagree. Whether you want a close-quarters, intimate show with an upcoming artist, or you simply want to rock your socks off in the Dallas humidity, there's a Dallas venue for everyone. So saddle up, and hit the streets to see an upcoming show today.
You Might Like
Step inside Crypto.com Arena, home of the Los Angeles Lakers & LA Clippers, and learn more about this SoCal staple for sports and entertainment.
Step inside EverBank Stadium, home of the Jacksonville Jaguars, and learn more about this Florida staple for sports and entertainment.
Step inside Paycor Stadium, home of the Cincinnati Bengals, and learn more about this Ohio staple for sports and entertainment.