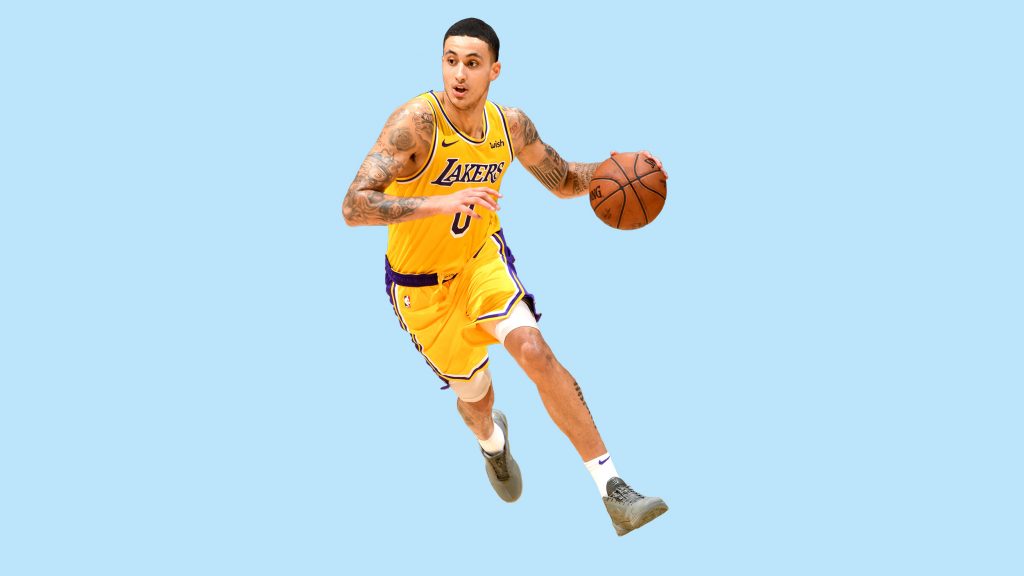 Elliot Santiago is a writer and thrill-seeker who was raised in the Bay Area and now resides in Brooklyn, NY. As an Associate Editor for HYPEBEAST, he reports the latest news in footwear, fashion and music. Outside of work, he enjoys spending time with friends & family, listening to his favorite artists like Kanye West, Snoh Aalegra, SZA and Drake, taking film flicks, indulging in NYC food joints and keeping up with the Golden State Warriors.
The NBA trade deadline and buyout market deals are now in the rear view mirror, and it's safe to say that a handful of teams definitely seized the opportunity to revamp their rosters going into the second half of the season. Some of the most headline-worthy moves include that of the Lakers' signing of Andre Drummond, Victor Oladipo being dealt to the Miami Heat, LaMarcus Aldrige and Blake Griffin signing with the already loaded Brooklyn Nets, Aaron Gordon getting sent to the Mile High City, and Nikola Vucevic being handed over to the Chicago Bulls. 
We're just over halfway through the 2020-2021 NBA season, and if there's anything that I gather, it's the fact that the playoff race this year is going to be an exciting one to watch. Right now, injuries are rife across the league, some of the most notable ones include that of LeBron James, Anthony Davis, Kevin Durant, Zach LaVine, Joel Embiid, LaMelo Ball, Jaylen Brown and more. Many franchises are now reliant on their benches and key role players to keep afloat.
Basketball fans obviously want to watch the superstars step foot on the hardwood night in and night out, but their absence has made the quest for this year's Larry O' Brien trophy that much more suspenseful. A plethora of superstars are currently sidelined and it may take time for them to shake off the rust, and the reformations of rosters for certain teams could be the biggest difference when it comes down to playoff time. The Sixers and the Jazz are each holding onto the #1 seed in their respective conferences, and that surely isn't a site that myself, let alone most NBA fans could have envisioned going into the season, but here we are. This is the arguably the most even playing field that we've seen across the league in a long time, and perhaps the most thrilling part of it all is that when all of the top talents eventually return from injury, it's going to be a war zone to fight to get into the play-in tournament as well as win home court advantage in the postseason. 
My predictions for the Finals? Barring any major injuries in the postseason, I'm expecting the Lakers and Nets to go toe-to-toe for the 'chip, and the Nets will come out victorious in six games. With LeBron and KD both helming their respective squads, it's likely that their elite skill sets and championship experience will kick into high gear and make it extremely tough for anyone to knock them off their squads in a seven game series. 
Read on to view some of the most blockbuster moves across the NBA that have transpired over the past week. 
Nuggets Acquire: Aaron Gordon, JaVale McGee
Magic Acquire: Gary Harris, RJ Hampton, future first-round pick
Cavaliers Acquire: JaVale McGee
The Nuggets arguably made the biggest trade deadline transaction. It's tough to see Gary Harris depart to Orlando as he played such an important role in helping the Mile High City team become worthy playoff contenders, but there's no denying that slotting the high-flying energy player in Aaron Gordon with Jamal Murray, Nikola Jokic and Michael Porter Jr. makes their franchise significantly stronger on both ends of the floor. 
76ers Acquire: George Hill, Ignas Brazdekis 
Thunder Acquire: Tony Bradley Harris, Austin Rivers, two second-round picks
Knicks Acquire: Terence Ferguson, Vincent Poirier 
For the first time in a long time, the 76ers are currently ranked in first place in the Eastern Conference — although the Nets are just a game behind. The decision to bring George Hill onto the lineup gives them a little more cushion in the guard department, and given that he has plenty of experience, he could be an important role player for them moving into the postseason. Only time will tell how far they can take it this year, but having Embiid back as soon as possible is definitely necessary if they want to protect their top spot. 
Trailblazers Acquire: Norman Powell 
Raptors Acquire: Gary Trent Jr., Rodney Hood
Portland's backcourt with Damian Lillard and CJ McCollum is already a nightmare in and of itself, but they thought that it'd be strategic to usher in a decent two-way teammate as they have obtained Normal Powell for Gary Trent Jr. and Rodney Hood. Powell is currently having himself a successful year by racking up nearly 20 points a game, and he provides a versatile defensive presence that the Trailblazers can use on the perimeter. 
Heat Acquire: Victor Oladipo 
Rockets Acquires: Avery Bradley, Kelly Olynyk, draft swap 
Arguably the most talked about move of this year was Victor Oladipo getting sent to Miami. It's clear that things weren't working out down in H-Town, and now he'll be suiting up with the scrappy dog that is Jimmy Butler, sharp-shooter Tyler Herro and versatile big man Bam Adebayo. This offensive firepower is going to be scary to deal with, and the Heat have a good chance of climbing up the ranks in this second half of the season with this refurbished crop of players. 
Clippers Acquire: Rajon Rondo
Hawks Acquire: Lou Williams, Two 2nd-round picks, cash 
The Clippers made a rather surprising move here in choosing to deal their 3-point shooting veteran Lou Williams for Rajon Rondo. Rondo hasn't had a very productive year stats-wise, but with a couple of rings to show for it, his experience has the potential to give the Clips a well-seasoned floor general to complement Kawhi Leonard and Paul George and assist with the second unit.  
Bulls Acquire: Nikola Vucevic, Al-Farouq Aminu 
Magic Acquire: Otto Porter Jr., Wendall Carter Jr., 
The Bulls are currently ranked as the 10th seed in the East, but after exchanging Otto Porter Jr. and Wendall Carter Jr. for center Nikola Vucevic and Al-Farouq Aminu, they can quickly shake things up. Now, the Windy City franchise has more depth as Vucevic provides an All-Star calibur presence down in the low block while Aminu comes in with much experience in the league. Once Zach LaVine returns from this sprained ankle injury, they have potential to make an impressive push for a playoff spot in the coming weeks. 
Bucks Acquire: P.J. Tucker, Jeff Teague, 
Rockets Acquire: D.J Agustin, D.J. Wilson, two first-round draft picks 
Out in Milwaukee, Giannis Antetokounmpo is still leading his franchise in the best way he can by averaging over 28 points, 11 boards and just over 6 assists per game. If they don't have to deal with injuries down the roat, the Bucks are still expected to be a championship contender once the postseason is underway, and now they've added a dirty work type of veteran in P.J Tucker and a decent role player in Jeff Teague to their team. 
Mavericks Acquire: JJ Redick, Nicolo Melli
Pelicans Acquire: Wes Iwundu, James Johnson, 2nd-round pick, cash 
Going into the latter half of the season, the Mavs were seeking out someone who can come in and be an impactful role player, and they got that in JJ Redick. He's not necessarily the dominant shooting guard that he once was at Duke or in the early stages of his career, but he can still spread the floor and knock down timely threes. Given that he's still a threat from beyond the arc, he can really space the floor and allow Luka Doncic to continue to slash to the rim and have a trustworthy teammate to kick out to. 
Lakers Acquire: Andre Drummond
With LeBron James and Anthony Davis both being sidelined right now due to injuries, it was imperative that LA made a move around the trade deadline as they are extremely short-handed. However, with the addition of Drummond on the roster, they have revitalized their front court with a two-way big man to relieve some of the in-the-paint duties off of Montrezl Harrell and Kyle Kuzma. 
Nets Acquire: Blake Griffin, LaMarcus Aldridge
The rich get richer. The Brooklyn Nets — who were already stacked with three of the league's superstars in Kyrie Irving, Kevin Durant and James Harden — welcome a duo of highly experienced bigs to their squad in Blake Griffin and LaMarcus Aldridge. Both of these front court members aren't necessarily in their primes anymore, but they're certainly still skilled enough to impact the game on the defensive end, assist with rebounding and catch lobs whenever the aforementioned "Big 3" penetrate to the rim. With KD still being inactive because of injury, these add-ons may be the pieces the Nets needed to win the Finals. 
Get tickets to see your favorite NBA teams today and see our complete list of FAQs for the season here.
Tags