Super Bowl Halftime Shows: Iconic Performances of Years Past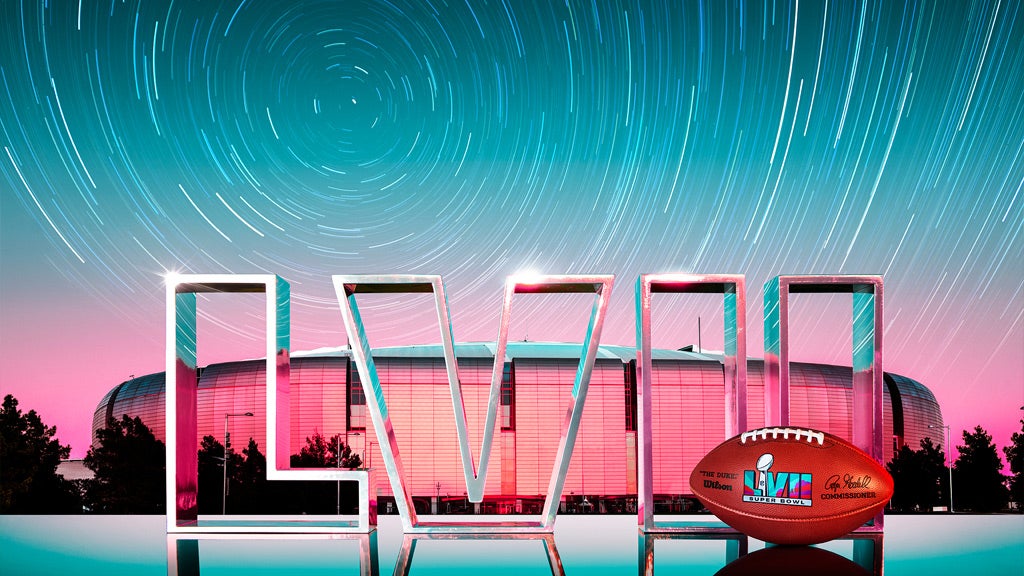 While millions of football fans the world over look forward to watching the Super Bowl each year, many people tune in just to see the halftime performers. Whether it's Beyoncé, Prince, Lady Gaga or Madonna, the performances by the world's biggest music stars never disappoint. Pop and R&B star Rihanna is set to headline the very first Super Bowl sponsored by Apple Music, which takes place on February 12, 2023, at State Farm Stadium in Glendale, Arizona.
Getting ready for the big game? Take a look back at some of the best and biggest moments of the Super Bowl Halftime Show.
Katy Perry — Super Bowl XLIX (2015)

Pop star Katy Perry brought the fire to her 2015 Super Bowl performance. Riding into the stadium on a giant golden mechanical lion while singing her 2013 hit "Roar," there was so much impressive show-womanship and spectacle that the audience hardly had a moment to catch its breath. Dramatically segueing from "Roar" into her tune "Dark Horse" backed by a team of acrobatic dancers, she was soon joined by Lenny Kravitz who added a rock element to Perry's mega-hit "I Kissed a Girl." Next thing you know, she donned colorful beach attire and performed with dancing sharks and beach balls for a fun, family friendly romp. Then rapper Missy Elliott took the stage and did what she does best. Not surprisingly, Perry ended with "Firework" and flew through the air in a star-spangled gown with fireworks exploding all around her for the grand finale.

Replete with irresistible global rhythms and fierce vocal and dance performances, Shakira and J.Lo illustrated why they're such enduring global superstars. They also brought a strong sense of LatinX pride to the show, with J.Lo proudly flaunting her Puerto Rican roots and Colombian singer Shakira incorporating Latin and Middle Eastern flavors into her music. Performing a lively medley of their biggest hits, including J.Lo's "Jenny from the Block" and Shakira's "Hips Don't Lie," they dominated the stage with their whirlwind performances. Lopez's daughter sang the opening strains of her hit "Let's Get Loud" combined with Bruce Springsteen's "Born in the U.S.A.," while children in cages dotted the stage, making a pointed political statement about the treatment of Latino immigrants in the U.S. Then Lopez trotted out wearing a large feather cape showing the stars and stripes of the U.S. flag on one side, and the Puerto Rican flag on the other, reminding everyone of our unity. In a statement after the Super Bowl Halftime Show performance, J.Lo said, Other people can try to build walls, keep us out or put us in cages. We are proud to recognize that all of us together are what makes this beautiful country truly great."
Beyoncé — Super Bowl XLVII (2013)
Leave it to Beyoncé to be triumphant in all of her power-stomping, leather-and-lace glory during her legendary Super Bowl Halftime Show performance. Queen Bey looked like she was having a blast throughout all of the demanding choreography and she hardly appeared to break a sweat, even with pyrotechnics exploding all around her. Starting with excerpts from "Love on Top" and "Crazy in Love," it was "End of Time" that made an even bigger impact with its marching band drums and Afrobeat rhythms. With rumors of a Destiny's Child reunion swirling before the show, it wasn't until Beyoncé's former bandmates Kelly Rowland and Michelle Williams joined her onstage mid-performance that the rumors were confirmed to the delight of everyone watching. Doing some Destiny's Child tunes, including "Bootylicious" and "Independent Women," as well as Beyoncé's massive solo hit "Single Ladies (Put a Ring on It)," it was the perfect segue way into the dramatic finale "Halo."
U2 — Super Bowl XXXVI (2002)

With Bono strutting his way through the crowd wearing his famous fly sunglasses, U2 began their Super Bowl 2002 performance on a joyous note with their hit "Beautiful Day." The perfect band for this moment that took place just a few months after the September 11 attacks, the Irish rockers adeptly brought their usual gravitas to their straight-ahead, no-frills performance by paying tribute to all the people who tragically lost their lives. With a banner scrolling behind them displaying the names of those we lost while playing "Where the Streets Have No Name," this transported people from the football stadium onto a higher plane. Making music Bono has called "defiant joy," U2's inspiring performance honored everyone who lost a loved one in the tragedy and brought the house down in the process.
Lady Gaga — Super Bowl LI (2017)

If you were looking for pure pop pleasure from one of the world's most magnetic entertainers, you couldn't go wrong with Lady Gaga's halftime performance. Running through a medley of her crowd-pleasing hits, including "Poker Face," "Bad Romance" and the anthemic "Born This Way," she left it all on the table and did not disappoint. Whether she was cutting up the stage with dozens of backup dancers or performing the emotional piano ballad "Million Reasons" on her own, Gaga owned the stage.