Step Inside: Blossom Music Center – Cleveland, OH
Inside Cuyahoga Valley National Park, the Blossom Music Center attracts hundreds of thousands of guests annually. Located about 25 miles outside of Cleveland, Cuyahoga Falls offers a beautiful landscape that guests can enjoy while taking in the unforgettable performances onstage. With incredible acoustics and gorgeous greenery on all sides, the Blossom Music Center makes for a fantastic summer day or evening.
When it opened in 1968, the Blossom Music Center provided concert-goers with stunning outdoor scenery and the architectural prowess of the Blossom Pavilion.
2. The venue can hold more than 19,000 people. 
Between the 5,700 seats in the pavilion and the 13,000 lawn spaces available, Blossom can accommodate large crowds.
3. You can explore one of the Blossom's three landscaped gardens.
For a nice walk before a show or between sets, you can wander through the multiple gardens on the premises.
4. Lawn ticket holders can rent chairs.
Guests are invited to bring their own chairs or blankets when sitting on the lawn, but Blossom also rents out lawn chairs. For $5, renting a lawn chair might be a better alternative to sitting on the ground.
5. The Blossom Music Festival provides summer weekend entertainment.
The Cleveland Symphony Orchestra presents weekend performances every year at Blossom. Along with concerts from the Orchestra, visiting artists and musicians, including Broadway and ballet performers, help fill the Blossom Music Festival's schedule.
6. Some artists have returned to this amphitheater many times.
The artists that have played Blossom the most are James Taylor, The Beach Boys, and Jimmy Buffett. Taylor has performed 24 shows, while The Beach Boys and Jimmy Buffett are tied at 21 performances each.
7. The Michael Stanley Band set an attendance record.
Although this band isn't extraordinarily well-known outside of the Midwest, they attracted a massive crowd to Blossom. Over a four-night run in 1982, they brought in over 74,400 fans.
8. Blossom Music Center has an organized parking lot.
Blossom has two parking areas. The paved section, which is closer to the front gates, gives priority to handicapped and elderly patrons. The grass parking lot is only a short walk away from the venue, and is usually recommended for lawn ticket holders. Concert-goers can also purchase a Premier or VIP parking pass if they order them at least 10 days before the show.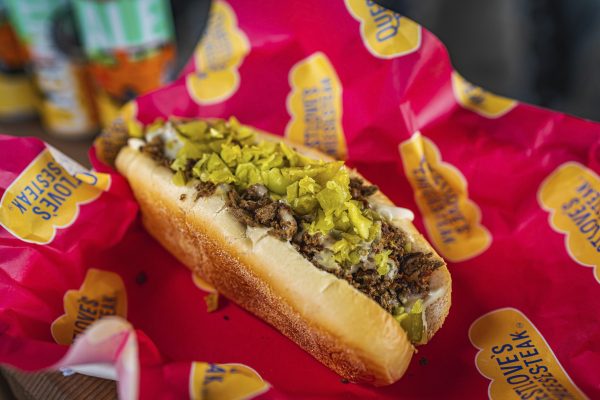 9. You can get great food.
The Blossom Grille restaurant is open before and after every concert, so you can sit down for a meal there or take it back to your seat. This spot serves classic American fare and an assortment of high-end alcoholic beverages. And there are plenty other options: Grab one of Questlove's Cheesesteak™, named for the GRAMMY Award-winning drummer's innovative spin on the Philly classic made with Impossible™ plant-based meat. Or how about actor Danny Trejo's famous Los Angeles Trejo's Tacos, or Italian dishes from Top Chef's Fabio Viviani? Or hand-crafted gourmet hotdogs and sausages from Dog Haus or fresh pizza? And don't miss Art Bird's fried chicken, a favorite of Lady Gaga and Michelle Obama. The drinks are top-notch, too. Gulp down refreshing drinks from our brand new signature cocktail program, curated by world-class mixologist and 2014 American Bartender of the Year, Sean Kenyon.
10. Downtown Akron has even more tasty restaurants and breweries.
About 20 minutes from the amphitheater is downtown Akron, Ohio. If you're looking for a meal before entering the venue, you can choose from a variety of cuisines in this area. Thirsty Dog Brewing Co., and Aqueduct Brewing are two unique craft breweries worth visiting while you're in town.
Add some shows to your concert calendar by checking out Blossom's schedule here, or in the widget below.
You Might Like
One more place to catch excellent entertainment on the strip.
The Home of the Blues celebrates music, sports and entertainment of all kinds.
The Sooner State boasts a premier destination for sports, music and a vast array of other entertainment.