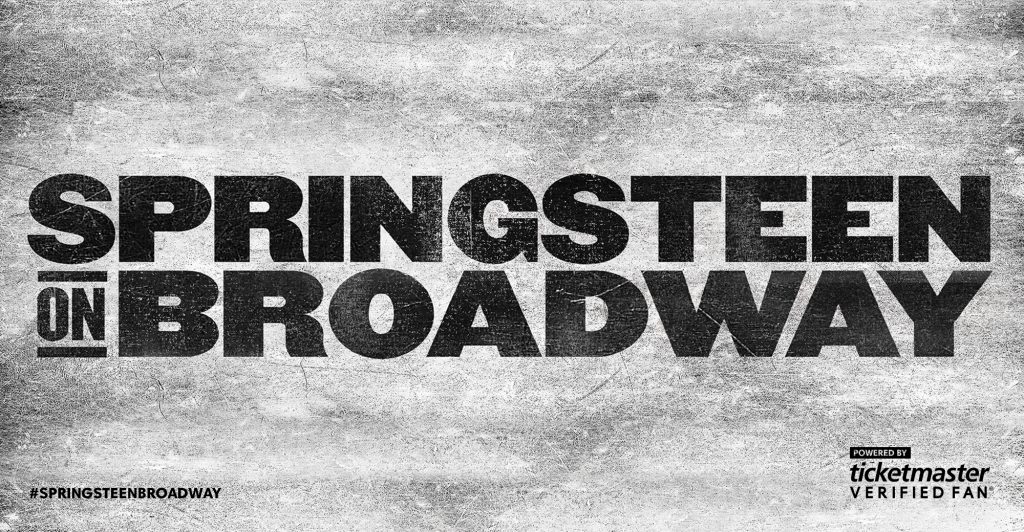 Bruce Springsteen is one of the most legendary artists of our time. The opportunity to see him in the intimate venue of the Walter Kerr Theatre promises to be a unique experience, which is why Jujamcyn Theaters and Bruce's team chose to partner with Ticketmaster to use our #VerifiedFan platform – ensuring that as many tickets as possible went to fans, not scalpers or bots.
And earlier this week we did just that. #VerifiedFan ensured that fans were able to purchase tickets for Springsteen on Broadway. That means that fewer than 3% of tickets sold through #VerifiedFan became available on the secondary market. As a result, for the few tickets that have appeared on secondary marketplaces, the prices are really high – thousands of dollars higher than face value.
Some of these listings (including any that appeared before the onsale) may also be Speculative Listings, a practice that is illegal in many states including New York. Fans should be vigilant and beware of these sellers.
We also announced that Springsteen on Broadway is extending its run through February 3, 2018. For the full schedule visit: brucespringsteen.net/broadway.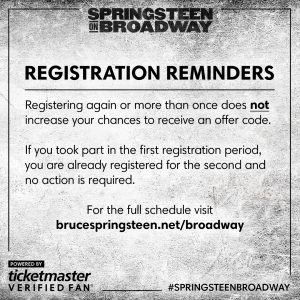 If you previously registered for Springsteen on Broadway powered by Ticketmaster #VerifiedFan, your registration will be automatically carried over for the new run! The extended run is also open for fans who did not participate in the previous #VerifiedFan to register until September 3. To get ready for the extended run Onsale September 7, or for more information on registration please visit the official FAQ.
Remember, the #VerifiedFan Onsale is currently the only official and secure way to purchase tickets for these performances.
Stay tuned for the Onsale September 7 for another chance to see Springsteen on Broadway!