The Best Male & Female K-Pop Solo Artists Right Now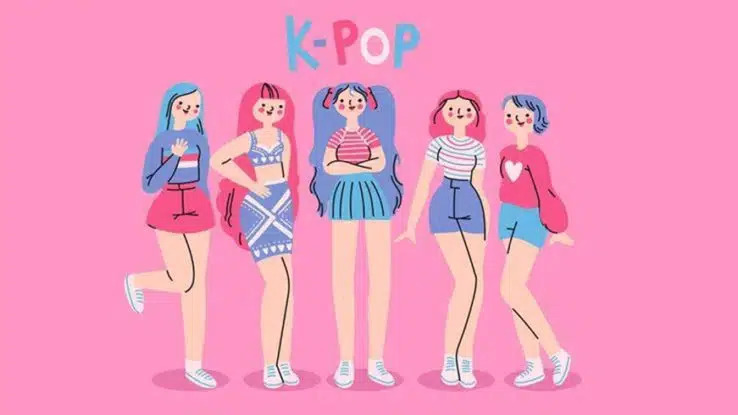 Female K-Pop Soloists | Male K-Pop Soloists
With the tremendous popularity of K-Pop groups worldwide, it's no surprise that members of several of the bands have parlayed their success into burgeoning solo careers. Here are some top K-Pop solo acts making waves.
Female K-Pop Soloists
Originally part of the hip-hop group Uptown and later joining hip-hop trio Lucky J, Korean-American singer Jessi embarked on her own solo career when she signed to PSY's record label P Nation in 2019. While on the label she put out several chart-topping singles, including "Nunu Nana" and "Who Dat B" as well as the viral TikTok hit "Zoom." She's since departed the label and has also kept busy with several forays into television as part of the main cast on the variety show "Sixth Sense" as well as "Hangout With Yoo."

---
IU
Born Lee Ji-eun, IU made her musical debut at the age of 15 with the album Lost and Found. Since then, the South Korean artist has gained a worldwide fanbase as both a singer and an actress, starring in the hit series "Hotel del Luna" in her home country and releasing numerous hit songs. By 2019, IU had three songs on Billboard's list of the 100 Greatest K-Pop Songs of the 2010s, including the single "Good Day" from her album Real, which took the No. 1 spot. A prolific songwriter, IU pens songs for other artists as well as her own material.

---
Nayeon
A member of the South Korean girl group TWICE, Nayeon released her debut solo EP, IM NAYEON, in 2022, seven years into her career. The record hit No. 7 on the Billboard charts, making her the first South Korean solo artist to reach the Top 10. Replete with shimmering, summery dance tunes, IM NAYEON shows that she can hold her own as a solo artist.

---
Chungha
A member of the eleven-strong South Korean girl group I.O.I, Kim Chung-ha, known simply as Chungha, is a singer, dancer and choreographer who embarked on a solo career after the group disbanded in 2017. Her 2017 debut solo album Hands on Me, showcased her formidable talents as an artist stepping out on her own.

---
Amber
Debuting as a member of South Korean girl group f(x), Amber (born Amber Liu) released the solo EP Beautiful, in 2015. Singing in Korean, English and Mandarin, the Los Angeles-born artist's Beautiful debuted at No. 2 on Billboard's World Albums chart and No. 19 on the Heatseekers Albums chart. The prolific rapper-singer's emotive pop songs have garnered her a worldwide fanbase, and she's collaborated with numerous artists throughout her solo career. Her fourth EP, Z!, hit the streets in 2022.

---
Male K-Pop Soloists
J-Hope
As a member of BTS, one of the most popular bands in history, J-Hope had a big leg up releasing his debut solo album, Jack in the Box, in July 2022, with the world's eyes upon him. A rapper and an incredible hip-hop dancer, J-Hope reveals a slightly darker side of himself as a solo artist. Jack in the Box sees the artist, born Jung Ho-seok, grappling with the complex themes of success and self-destruction, which NME says finds him "contemplating the dichotomy between his public persona and who he knows himself to be." J-Hope had his first entry on the Billboard Hot Rap Songs chart with "Arson," reaching No. 21 in July 2022.

---
Byun Baekhyun
After a successful career as a member of South Korean-Chinese boy band Exo, Baekhyun released his first solo EP, City Lights, in 2019. He followed it up with the mega-smash Delight in 2020, which sold 2 million copies and was the first album in 19 years by a solo artist in South Korea to have sold over 1 million copies. The EP Bambi came next in 2021 — a collection of smooth and soulful R&B-influenced love songs that debuted at No. 15 on Billboard's World Albums chart.

---
Agust D (Suga)
Best known as Suga of BTS, Agust D is the alias of the South Korean rapper who has been releasing mix tapes as a way to express himself more freely without being stuck in the confines of one the world's most popular bands. As one of the most followed rappers on Instagram with more than 37 million followers, he has a massive audience and his collaboration with the late Juice WRLD hit No. 3 on the Hot Rap Songs Chart with "Girl of My Dreams."

---
Young-jae
The main vocalist of GOT7 branched out on his own in 2021 with his first solo EP, Colors from Ars. Spanning sunny pop tunes to smooth R&B jams, Young-jae said he used the record to focus on his different vocal tones, melding the music around his voice. As the last member of GOT7 to release solo material since the band left their agency JYP Entertainment, Young-jae shows a lot of promise, writing and producing all of the songs on his album as he steps out into the spotlight.

---
Best known as the leader of popular K-pop band The Rose, there's a lot to love about this multitalented singer, guitarist, producer, and composer. Making his solo debut in 2019 with the EP Wolf, his 2022 EP, Moth, addresses weighty themes of transformation, change and rebirth. With his distinctive raspy voice that stays in the lower registers more than traditional K-pop artists, the single "Phase Me" is a terrific example of what sets Woosung apart from his contemporaries, playing on his strengths as a vocalist while being ridiculously catchy.

You Might Like
BLACKPINK has announced dates for its BLACKPINK World Tour [Born Pink], and we want to help you best prepare to get tickets.  Step 1: Make sure your Ticketma...