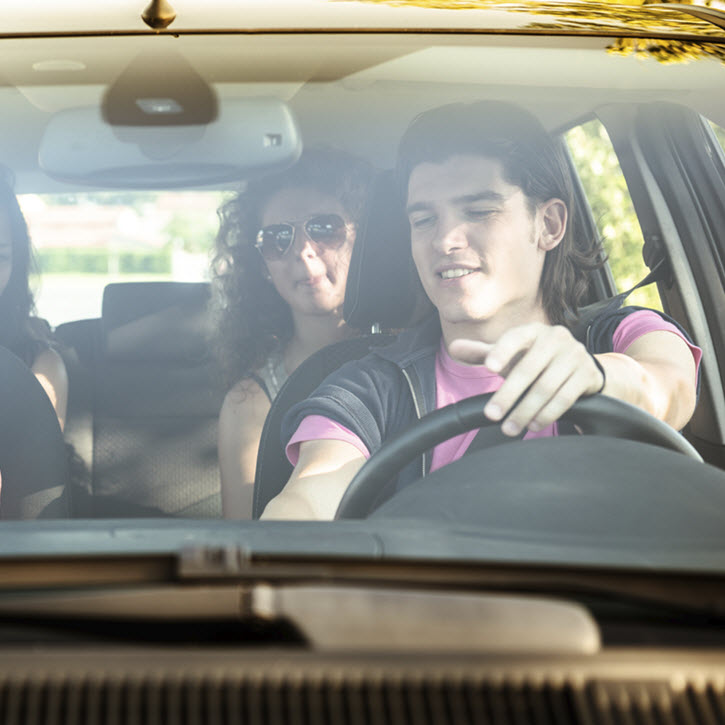 Nobody likes traffic, especially being stuck in a jam on the way to a show. Rather than stress about the logistics of getting to the event, why not just let Live Nation and Uber do the heavy lifting? Starting this Memorial Day Weekend, Live Nation and Uber are expanding their partnership to make it easier for riders to get to a concert or music festival without missing any of the action. Here's what it means for you:
Receive timely information on how to plan ahead so you can arrive on time and enjoy all your favorite acts.
Request an Uber quickly when you want to head to a show, without the hassle of finding the event's address and entering it into the Live Nation and Uber apps.
Get in and out of the venue seamlessly with new designated drop-off and pick-up locations where available.
These music festivals are participating:
Electric Daisy Carnival (EDC) New York – May 23-24 – New York, NY
Sasquatch! – May 22-25 – Quincy, WA
EDC Las Vegas – June 19-21 – Las Vegas, NV
Windy City LakeShake – June 19-21 – Chicago, IL
Farmborough – June 26-28 – New York, NY
Faster Horses – July 17-19 – Brooklyn, MI
Jamboree in the Hills – July 16-19 – Belmont, OH
Watershed – July 31- Aug 2 – Quincy, WA
HARD Summer Music Festival – Aug 1-2 – Los Angeles, CA
Delaware Junction – Aug 14-16 – Harrington, DE
Nocturnal Wonderland – Sept 5-6 – Los Angeles, CA
Music Midtown – Sept 19-20 – Atlanta, GA
Beyond Wonderland – Sept 19-20 – Mountain View, CA
Route 91 Harvest – Oct 2-4 – Las Vegas, NV
Escape: All Hallows' Eve – Oct 30-31 – Los Angeles, CA
Voodoo Music & Arts Experience – Oct 30 – Nov 1 – New Orleans, LA
HARD Day of the Dead – Oct 31 – Nov 1 – Los Angeles, CA
EDC Orlando – Nov 6-8 – Orlando, FL
White Wonderland – Dec 31 (NYE) – Anaheim, CA
To see the full list of participating Live Nation events and venues, check out the story at Uber's blog.
Tags
You Might Like
All the tips and tricks you need to get the most out of your Ticketmaster account.
From pulsating beats to breathtaking performances, we bring you a curated selection of festivals happening across the summer that will leave you with unforge...
Garth Brooks has announced new shows for his Las Vegas Residency, Garth Brooks/Plus ONE at The Colosseum at Caesars Palace in Las Vegas and is using Verified...