Originally published by The New York Post, the results of Ticketmaster's #OfficialFan poll showcase many exciting insights on how fans spent this season cheering on their teams: where they watched, how they celebrated, even the things they'd miss for the love of the game.

Sports Fans By City
Take our #OfficialFan quiz to find out which type suits your style!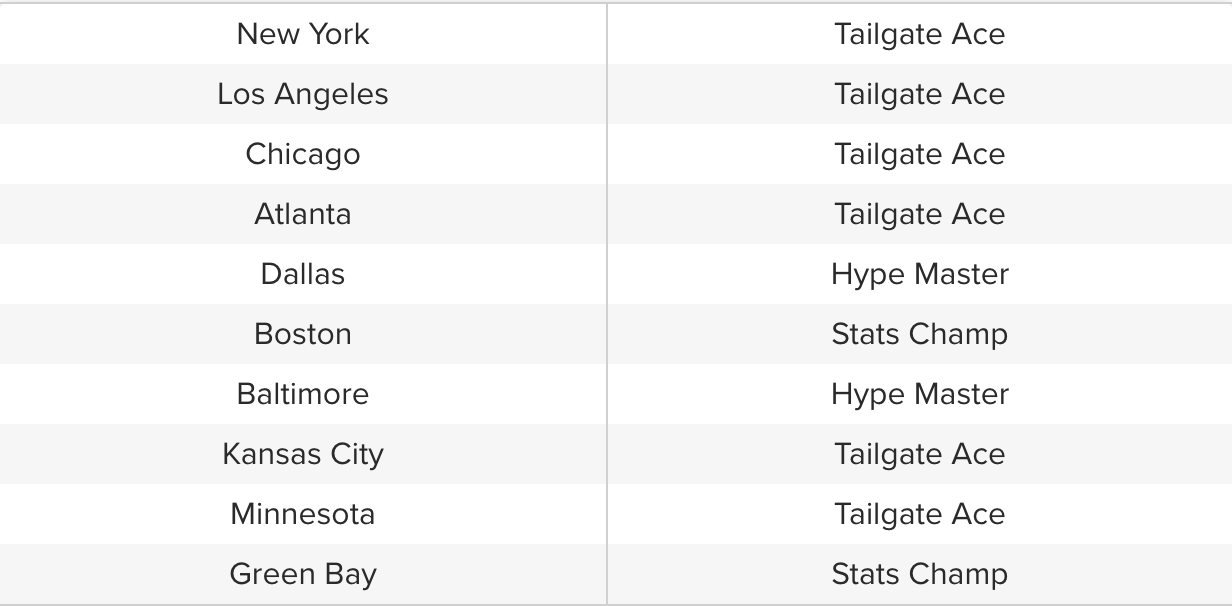 You Might Like
Relive the 17 most iconic games in Super Bowl history.
The NFL lined up these historically important matchups every week of its 100th season.
Elevate your NFL gameday experience by exploring all that stadiums have to offer.