Originally published by The New York Post, the results of Ticketmaster's #OfficialFan poll showcase many exciting insights on how fans spent this season cheering on their teams: where they watched, how they celebrated, even the things they'd miss for the love of the game.

Sports Fans By City
Take our #OfficialFan quiz to find out which type suits your style!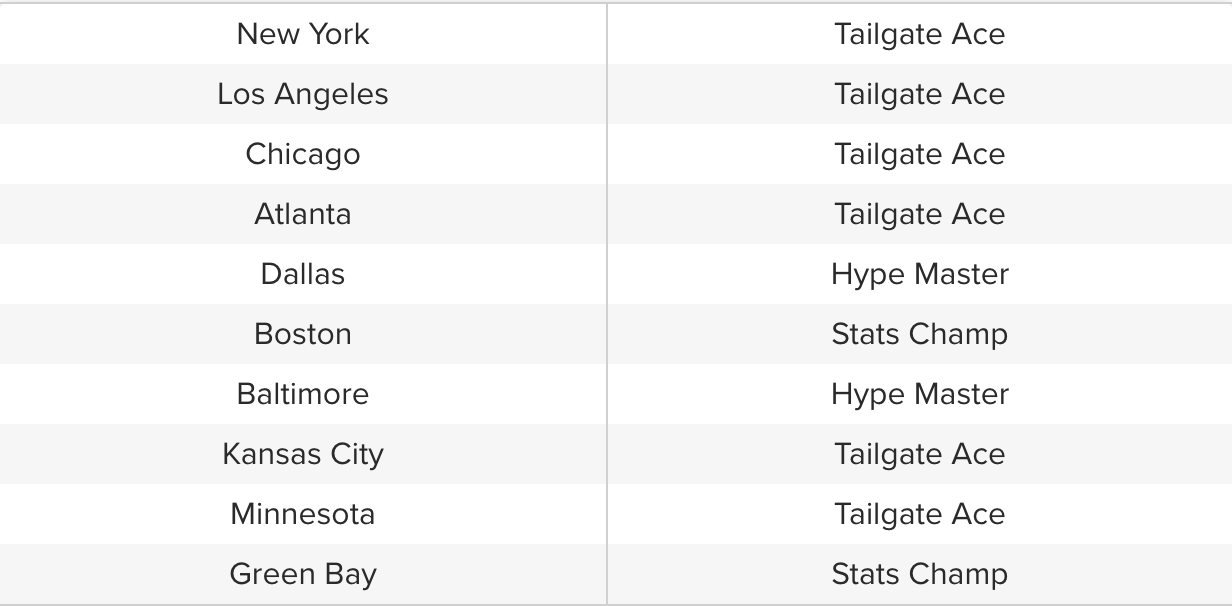 You Might Like
Installations, memorabilia, live music, and so much more.
The Super Bowl is almost here. Here's a list of the last 10 winners before the Patriots and Rams face off in Atlanta. Super Bowl LII – Philadelphia Eag...
The best moments from the field leading up to Super Bowl LIII.