Originally published by The New York Post, the results of Ticketmaster's #OfficialFan poll showcase many exciting insights on how fans spent this season cheering on their teams: where they watched, how they celebrated, even the things they'd miss for the love of the game.

Sports Fans By City
Take our #OfficialFan quiz to find out which type suits your style!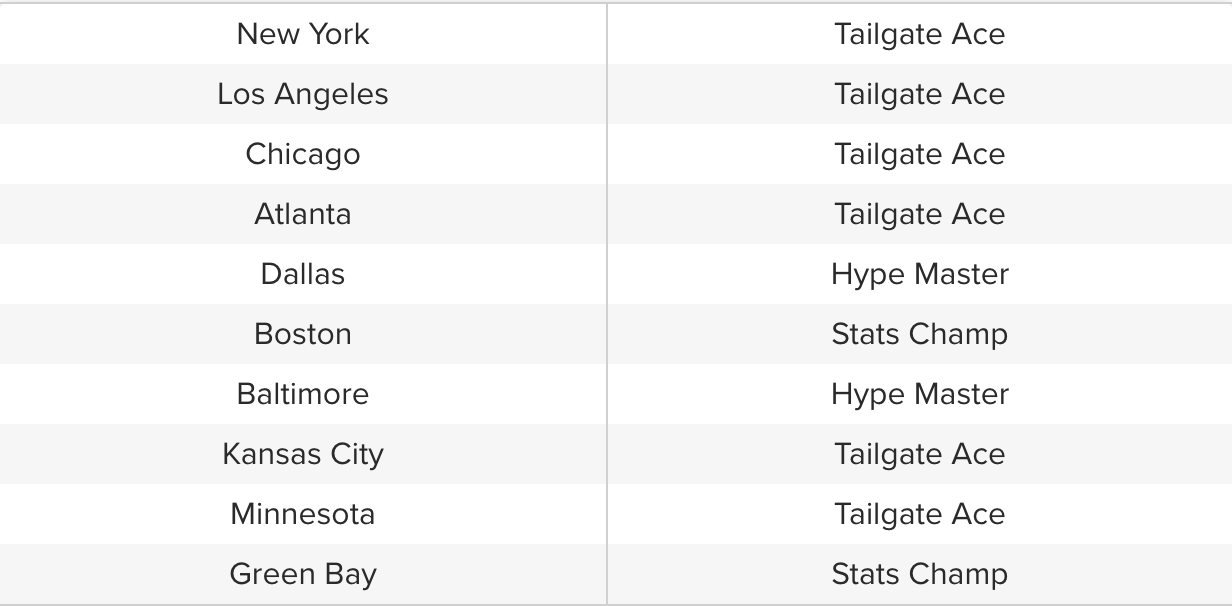 You Might Like
Headed to Miami for Super Bowl LIV? We've got your itinerary right here.
Prep like a pro before the NFL's first kickoff of 2019.
The New England Patriots open their 2019 NFL season at home on Sunday Night Football vs. the Pittsburgh Steelers (Sept. 8) in Week 1. Their key AFC East divi...