Rep Your NFL Team With Ticketmaster's Customizable App Colors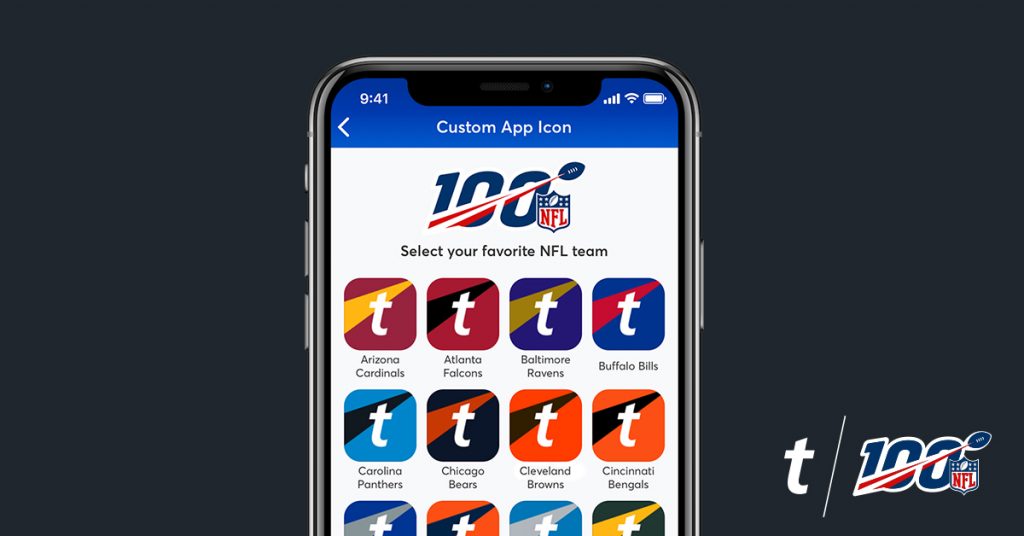 It's finally September, which means one thing for football fans. Well, actually, it means a lot things: It's time to dig out your vintage NFL jersey from your closet, fly your team's flag on your front porch, make sure your season tickets are in good shape — and the list goes on depending on the depths of your fandom. But for those looking to take things an extra yard, Ticketmaster has an all-new, customizable app so that you can rock your team's colors right on your phone.
Changing your app's colors is super easy:
Open the Ticketmaster app
Tap on My Account
Tap on Custom App Icon
Pick your team's icon
Boom. Wasn't that simple?

Now that you've switched your colors to match your favorite team, make sure your app is totally personalized so that you don't miss a thing this NFL season. While you are in your Ticketmaster account, tap the 💙 to add your favorite teams, and you'll get updates about upcoming games so that you never miss any of the action at the stadium.
Already purchased tickets for the season? Nice. Check out our handy guide below for accessing your SafeTix™ digital tickets, and turn your phone into your ticket.
How to access your tickets on your phone:
Open the Ticketmaster app
Tap My Events to locate your order
Tap your order to locate your tickets and select View Barcode
Add your tickets to your digital wallet for even easier entry
Congrats! You are now officially suited up for the NFL season. We'll see you on gameday.
You Might Like
Updated information about the 2020-2021 NFL season.
The pros found and shared creative ways to keep their strength as sharp as ever.