Music Festival Grilling Do's & Don'ts + Essentials Pack...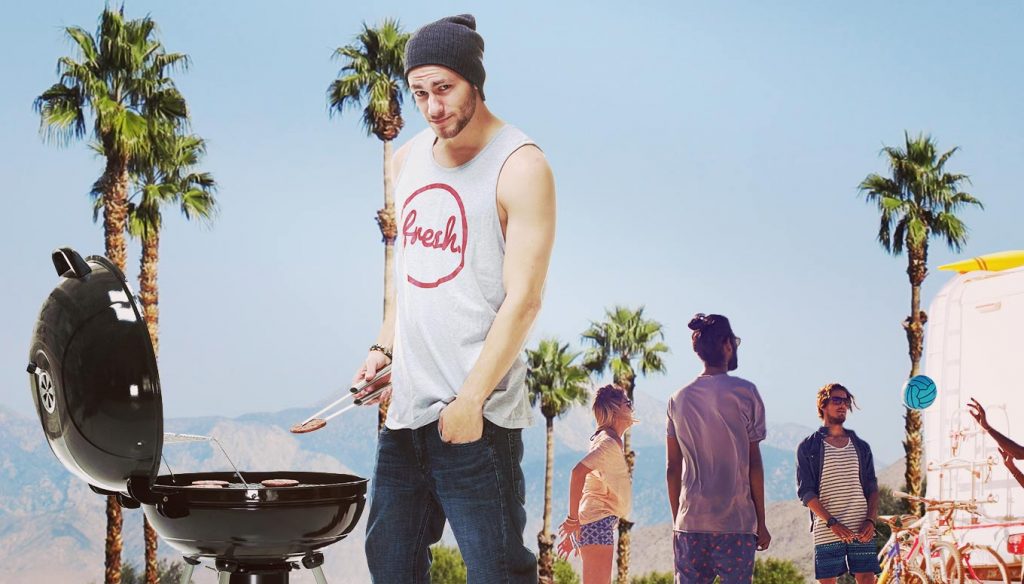 Sponsored by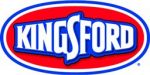 We live for summer backyard barbecues—good friends, wafts of charred food coming off the grill, and the perfect playlist keeping the good times going. And during festival season, the campgrounds at some of the best festivals in the country become our backyards. Make your next festival an epic barbecue experience with these handy dos and don'ts to ensure you have the best—and tastiest—festival grilling experience ever.
Don't blow your budget on pricey festival food (save it for stuff that will last, like merch!).
Do give your wallet a break and cook out at the campsite (splurging on one or two meals at the festival is no biggie).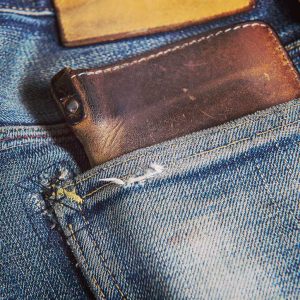 ---
Don't bring a grill or supplies on the prohibited items list – if you do bring something in that isn't allowed, it can create longer waiting times for you and everyone else.
Do double check the festival website before the festival to see what's allowed in (pro tip: Bonnaroo allows portable grills with up to 40 lbs. of charcoal into the camping grounds), and test out your grillin' machine at home to make sure it's working.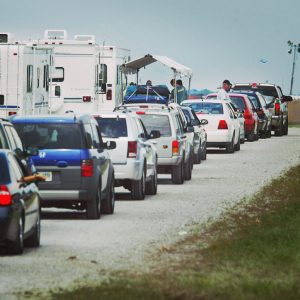 ---
Don't pack too little—or too much (you could go hungry, or have a lot to sort through and lug around).
Do get a head count and plan your meals ahead of time so you know the perfect amout of food to bring (see our list of packing essentials below). And don't just jam everything into the back of your vehicle and hope for the best – take some time to strategize how you pack so things are less chaotic when you're setting up camp.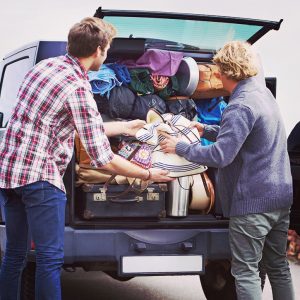 ---
Don't forget about safety.
Do set up 3-5 ft. clearance on all sides, place grill on a non-flammable surface, and make sure you have an extinguisher nearby.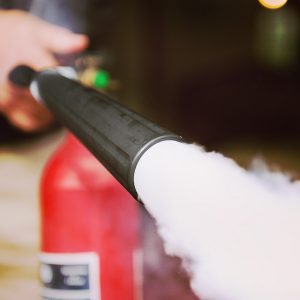 ---
Don't use the wrong kind of fuel for your grill, it could be a pain to ignite or a hassle to carry.
Do use Instant Charcoal Briquettes – they pack plenty of consistent fire power in a small compact bag (pro tip: keep your hands clean with Kingsford® Match Light Charcoal – just light your grill with a match).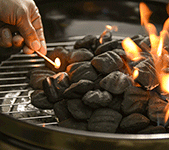 ---
Don't cook the same old hot dogs and hamburgers.
Do get gourmet with your grilling. Fire up some pineapple as a topper, throw some mango salsa on that dog, or char peppers to add a sweet, spicy, smoky kick to your patty (pro tip: skip the beef – use chicken, portobello mushrooms, or seafood).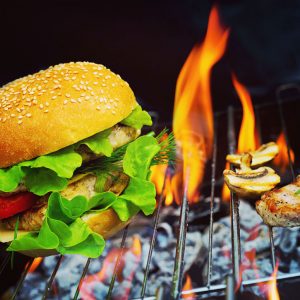 ---
Don't assume that just because you're at a festival you can't eat healthy.
Do pack nutritious snacks like fruit and fresh veggies for throwing on the grill (pro tip: grill fruit like pineapple, watermelon, peaches, and mangos and top with honey for a sweet treat – trust us).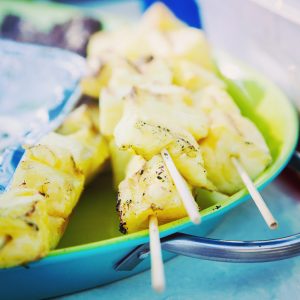 ---
Don't forget the hot sauce and any other favorite fixings (pro tip: make sure your condiments are not in glass containers – most festivals prohibit glass of any kind in the camping area).
Do bring (Beyoncé's) Lemonade—or whatever else you happen to be jamming to at the moment.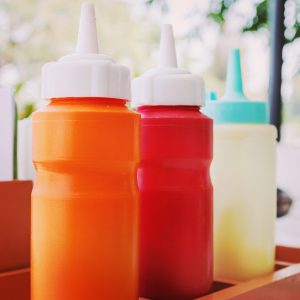 ---
Music Festival Grilling Essentials List (double check with the festival to see what's allowed in)
Portable grill or tabletop stove
Kingsford® Match Light® Charcoal
Matches and lighters
Long handled tongs, large spatula & wooden spoon
Grill cleaner (brush or wipes)
Cutting boards and utensils
Skillet and saucepan
Extra gallons of water for cleaning and safety
Scissors
Aluminum foil
Plastic bags and trash bags
Potholders
Flashlights and spotlights (for cooking in the evening)
Salt & Pepper
Condiments (Ketchup, Mustard, Hot Sauce, Salad Dressing, Cooking Oil, Salsa)
Paper towels and plates
Plastic utensils
Large cooler(s) and ice
First aid kit
Dish soap, dishwashing buckets, and dishcloths for drying
Disinfectant wipes
Plastic containers and plastic bags sealed tight with pre-chopped or prepared meals to minimize food prep needed at campsite
Extra ice and extra cash to buy ice at the festival