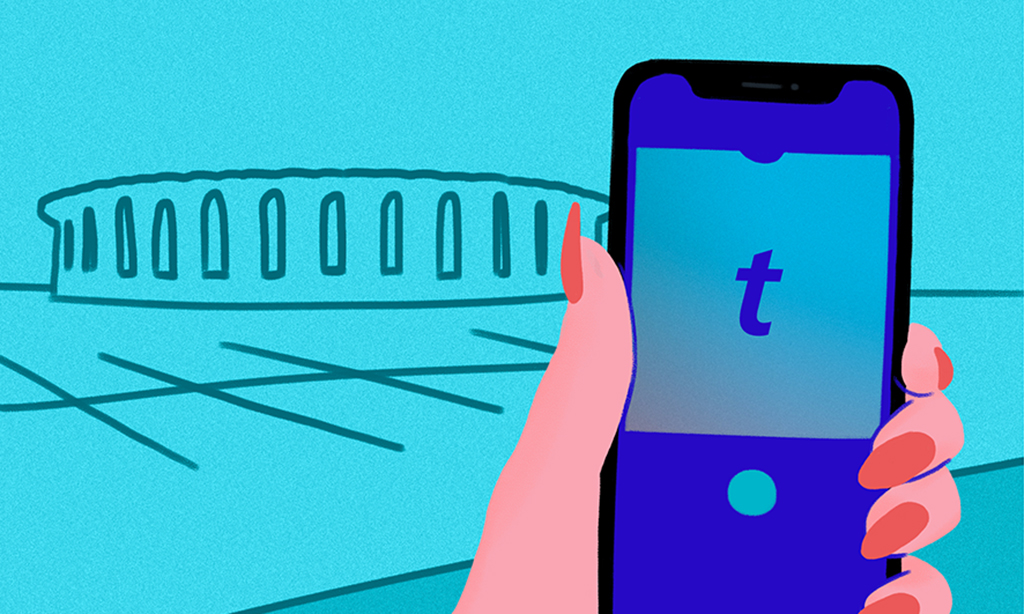 Just about everybody is itching to enjoy live events again — when it's safe to do so — and chances are, when the opportunity comes it may look a little different from what we remember. Right now, Ticketmaster is working with venues across the country to coordinate reopenings that are safe for everyone. Go here to learn more about what we're doing and what you can expect once live events pick up again. 
One major advancement we've been steadily working on over the last several years is mobile ticketing — a safe, easy, convenient and contactless way to access tickets, and get through the entrance and to your seat in a flash. 
Here's everything you need to know about mobile ticketing, and how it'll make your next event day a whole lot easier.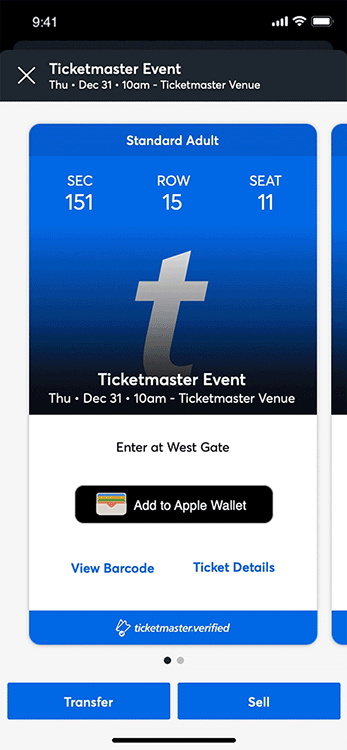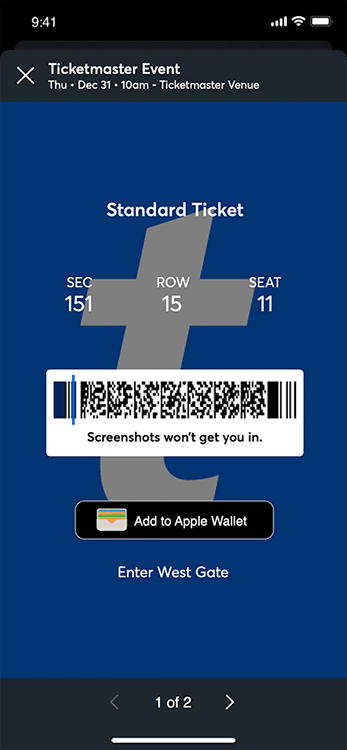 How Mobile Ticketing Works
With mobile ticketing, your phone is all you need. When purchasing tickets, some events will be listed as Mobile Only, while others will allow you to select the Mobile Entry option at checkout. To access your mobile tickets:
Open your Ticketmaster App or visit Ticketmaster.com on your phone's Internet browser.

Sign in to your Ticketmaster account and head to My Events to find your ticket(s).

Tap the ticket and show it at the entrance. You can also choose to add it to your mobile wallet for quick and easy access.

Once your ticket is scanned, you'll be good to go!

Why Mobile Ticketing?
There are a number of benefits to ditching paper for digital tickets. 
Safety is every venue's No. 1 concern, and with mobile ticketing there's no need for direct contact or physical exchange of your ticket. Mobile ticketing guarantees a quick and safe ticket scan straight from your phone. Just have the Ticketmaster app or website open and ready to go at the gate. 
Our secure ticket technology reduces the risk of ticket fraud, eliminating the possibilities of theft or counterfeiting. Once you've purchased your mobile tickets on Ticketmaster, you can always rest assured you're getting the seats you paid for. The barcode on your mobile ticket includes technology to protect it, which means screenshots or printouts of your ticket will not be scannable.
Meet Your Friends in the Venue
No need to organize a meet-up outside the venue to exchange tickets. If you bought tickets for yourself and others, you can simply transfer their mobile tickets straight to them. Everyone can head inside on their own time and meet up right at their seats. For more on how to transfer tickets, head here. 
No more fumbling in your bag to find your ticket or, even worse, enduring the very real fear of losing it altogether. A mobile ticket will always be there, right on your phone, for easy access before and at the event. 
All Your Tickets in One Place!
With the Ticketmaster app, you can view all of your tickets and upcoming events in one easily accessible spot. Go to My Events to access all of your purchased tickets or tap Sell to check on any tickets you've put up for sale. To learn more about what you can do with the app, head to Ticketmaster Account Manual: Your Ultimate User Guide.
Tags
You Might Like
Ticketmaster has deployed All-In Pricing so fans see the cost of a ticket including fees from the moment they start shopping. Any venue, artist, or sports te...
All the tips and tricks you need to get the most out of your Ticketmaster account.
As we head into the 2023–2024 NHL® Season, we want to make sure fans have all the information they need to get ready to see their favorite team hit the ice l...