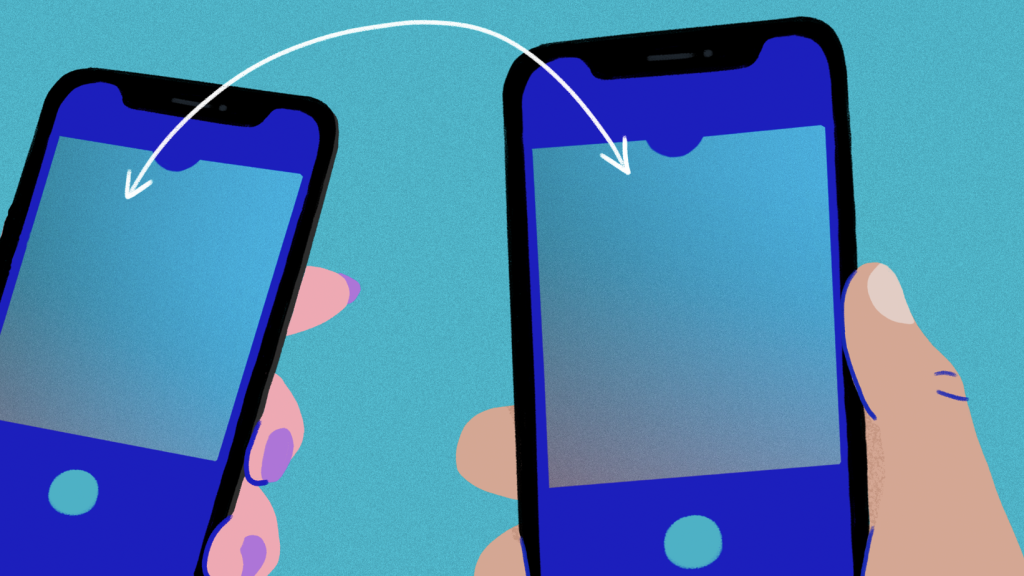 We know how it goes; life happens, plans change and you've gotta adapt quickly. Sometimes, no matter how much you've been looking forward to an event, you end up not being able to make it — which is why we've made selling your tickets as easy and stress-free as possible. 
Unlike posting to an unprotected forum or navigating a third-party resale site, when you list your tickets on Ticketmaster, you get a 100% guarantee that transferring your tickets to a buyer is safe and legitimate. 
Ticketmaster Verified Tickets enable you to sell your tickets to a marketplace of millions of other fans in just a few taps — while also assuring the buyer gets the seat they've paid for. Every ticket we sell, including resale tickets, are verified and issued in the name of the buyer which means they literally can't be counterfeited. And no real life meet-ups or cash exchanges are necessary, it's all done securely online. 
Read on to learn everything you need to know about selling your tickets with total peace of mind.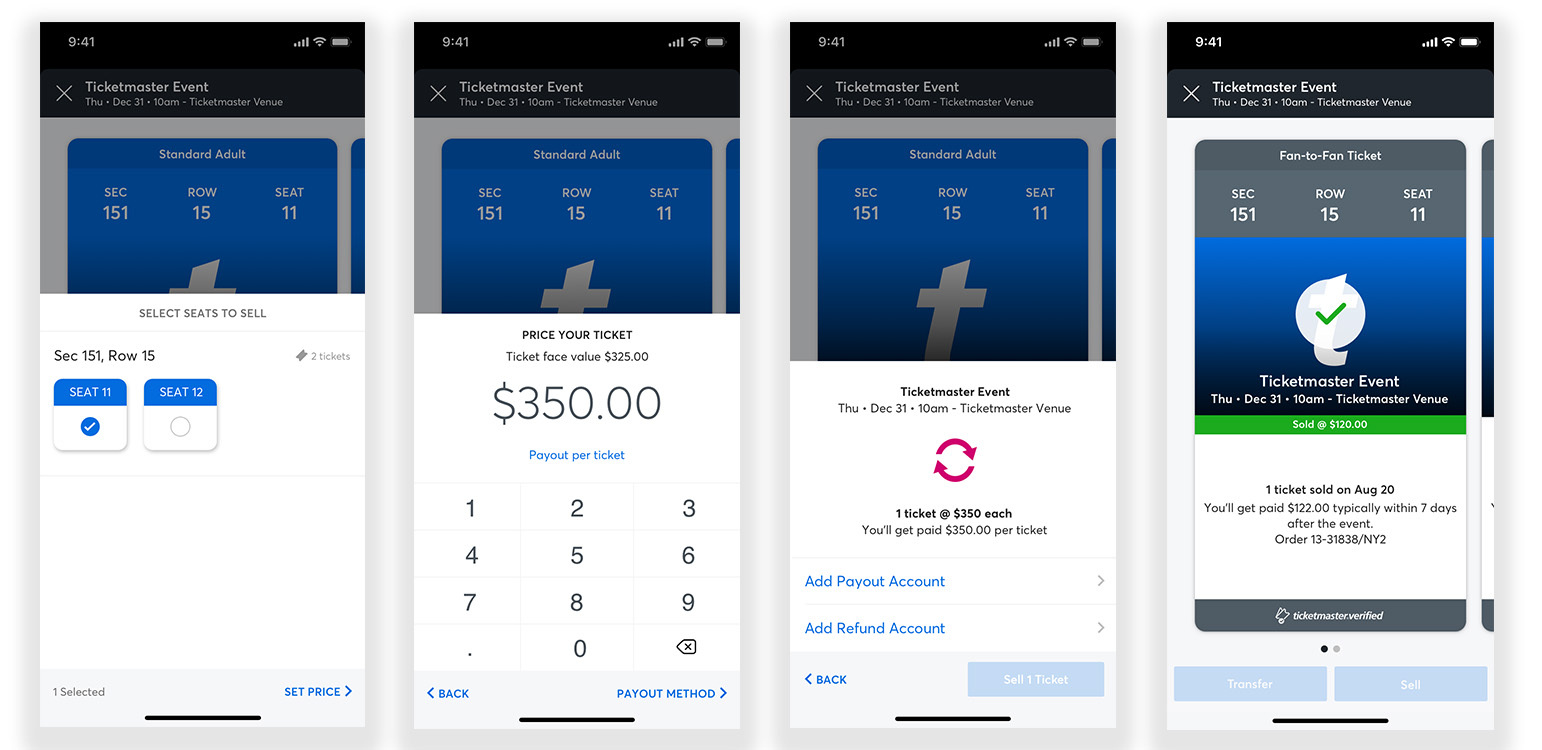 Stay Flexible: How to Sell Your Tickets on Ticketmaster
You can reach tons of excited buyers looking for seats by selling your tickets straight from your Ticketmaster account.
How to Sell Your Tickets:
Sign in to your Ticketmaster account.

Tap the Sell button next to your event in My Account.* (On the Ticketmaster app, tap the Sell icon located on the bottom bar.)

Select the ticket(s) you want to sell.

Set your price.

Select your preferred method for receiving payment.

Review your listing, then post. 
That's it! You can also edit or remove your listing at any time. If your tickets are sold, we'll automatically notify you via email and you'll typically receive your payout within seven days after the event. In the meantime, you won't have to deal with ticket delivery or making sure the buyer gets their verified tickets — that's our job. You can check on the status of your posted tickets by going to your Listings page.
*In certain instances, an artist, team or venue may not allow resale for certain rows and seats.
How to Sell Your Tickets on the Ticketmaster app
You can also sell tickets safely and seamlessly using the Ticketmaster smartphone app. Follow the steps above to get started. Go to My Events to look at the tickets you've purchased and My Account to check on the status of the tickets you're selling.
Tags
You Might Like
Ticketmaster has deployed All-In Pricing so fans see the cost of a ticket including fees from the moment they start shopping. Any venue, artist, or sports te...
All the tips and tricks you need to get the most out of your Ticketmaster account.
As we head into the 2023–2024 NHL® Season, we want to make sure fans have all the information they need to get ready to see their favorite team hit the ice l...