2023 MLB FAQs: Everything You Need to Know for the MLB Season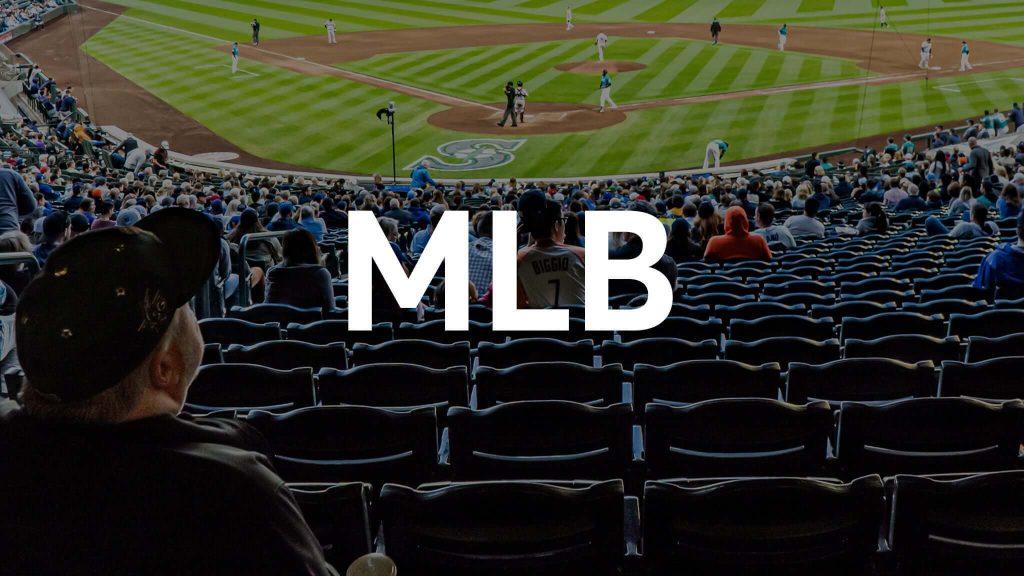 Buying Tickets | Important Dates
From the anticipation when the bases are loaded at the bottom of the ninth to the walk-off home runs, game-ending strikeouts and career-defining moment for your favorite player — nothing beats being there for live Major League Baseball. MLB is back for the 2023 season and you can get your tickets now to cheer on your favorite team live all season long. To help you get ready for the game, we've got answers to many of your questions about the 2023 MLB season, including how to get MLB tickets to see your favorite team take the field.

Buying MLB Tickets
When do MLB tickets go on sale?
Tickets for the 2023 MLB season are currently on sale at Ticketmaster. As the world's largest ticket marketplace, Ticketmaster has a wide selection of tickets available at competitive prices so you can score great seats to catch your favorite team live all season long.
How do I buy MLB tickets?
Tickets for the 2023 MLB regular season are on sale now at Ticketmaster. With a wide selection of tickets available, you can find tickets to almost any game you want to attend. Ticketmaster also gives fans a safe and secure way to buy resale tickets on our marketplace.
How much do MLB tickets cost?
Prices for MLB tickets will vary depending on the game. The original ticket price for MLB tickets are determined by the team. Resale tickets — meaning those sold by fans and season ticket holders, or professional resellers — are determined by the seller and can differ from the original ticket price.
When do MLB Postseason tickets go on sale?
Tickets to the 2023 MLB Postseason will most likely be available in September of October, as the end to the regular season draws near. MLB Postseason tickets may also be available for purchase as soon as teams clinch postseason spots. Keep checking Ticketmaster for 2023 MLB Postseason tickets.
Will my MLB game tickets include contactless entry?
Most MLB tickets purchased on Ticketmaster will be mobile. Mobile tickets give fans a safe, easy, convenient, and contactless way to access tickets, and get through the entrance and to their seat quickly. If your tickets are mobile, that means your phone is your ticket.
What happens to my MLB tickets if a game is rescheduled or canceled?
If a game is canceled and cannot be replayed, or if it is played under conditions that prohibit fans from attending, a full refund will be available.
Special note about tickets purchased for Major League Baseball games: All event refund, credit, and/or exchange policies for MLB games — including for canceled, postponed, rescheduled, or moved events — are subject to polices set for by the Event Organizer, and are determined on an event-by-event basis by the Event Organizer.
How do I access my MLB tickets?
You can access your MLB tickets in My Account on Ticketmaster.com or the app. From there, you can add the tickets to your Apple or Google Wallet for easy access at the entrance to the game. With mobile tickets, your phone is your ticket so all you need to do is pull up the ticket, have it scanned and you're in. If you purchased resale tickets (where Ticketmaster is not the original ticket provider), the mobile tickets will be transferred directly to you from a trusted seller. Ticketmaster will email you instructions on how to accept them on the original ticket provider's mobile app.
2023 MLB Season Important Dates
Start of Spring Training: February 24

Opening Day: March 30

MLB World Tour — Mexico City: April 29–30

MLB World Tour — London: June 24–25

Home Run Derby: July 10

All-Star Game: July 11

Start of MLB Postseason: Details to be announced.
Additional MLB FAQs
What do I need to know before arriving at the stadium for an MLB game?
Each baseball stadium has its own set of rules regarding what fans can and cannot bring in. It's important to check the official website for the team whose game you're attending before you head out to the ballpark.
How does the MLB Postseason work?
The MLB Postseason is separated between the American League and the National League. The winner of each League Championship Series wins a pennant and a berth to compete in the World Series. Both the National and American Leagues each have six postseason slots: winners of each division (the East, Central and West) and three wild card spots. The Division Series is decided in a best-of-five tilt, and the Championship and World Series are both best-of-seven.
Who won the 2023 World Series?
The Texas Rangers won their first World Series title in franchise history in 2023, topping the Arizona Diamondbacks in five games. Corey Seager was awarded World Series MVP.
How many games are in the MLB regular season?
A total of 162 games will be played by each MLB team from spring to fall during the 2023 regular season.
Are there any changes to the MLB schedule this year?
For the first time in modern MLB history, every team will play against every other team at some point during the regular season. With the revised schedule, each team will play 52 games against division opponents, decreased from the previous 76. Additionally, each team will play 64 intralegaue games (32 at home and 32 away), down from the previous 66. And the biggest change to the 2023 MLB season will be a total of 46 interleague games being played by each team (American League vs. National League and vice versa), up from the previous 20.
How many MLB teams are there?
There are 30 total teams in Major League Baseball. The teams are divided equally between the National League and the American League.
You Might Like
The World Series is a legendary fall baseball tournament to determine the top team in the MLB. After a long season, a best-of-seven series decides who will w...
When Do the Houston Astros and the Texas Rangers Play Next? Houston Astros tickets and Texas Rangers tickets can be found on their respective team pages, alo...
It's the hunt for October! Learn about the MLB playoff structure and how the seeding system works as teams compete for the Major League Baseball World Series.